China Glaze's Rare and Radiant is our Swatch Sunday polish. Great way to start the week, right? I'm wearing three coats of Rare and Radiant with one coat of Ciate's Speed Coat Pro top coat.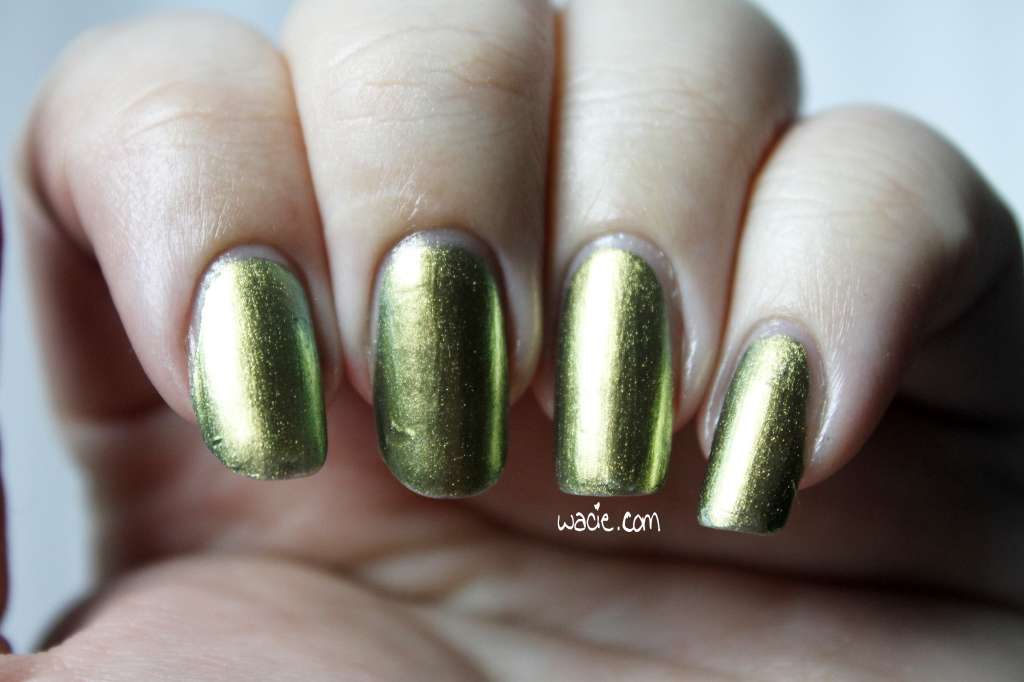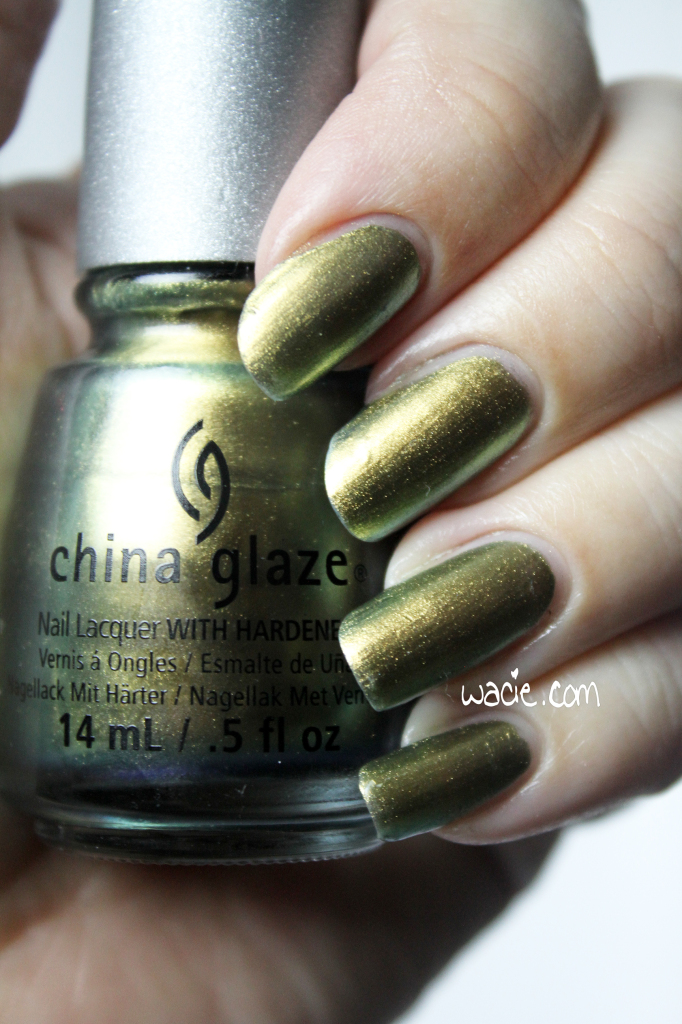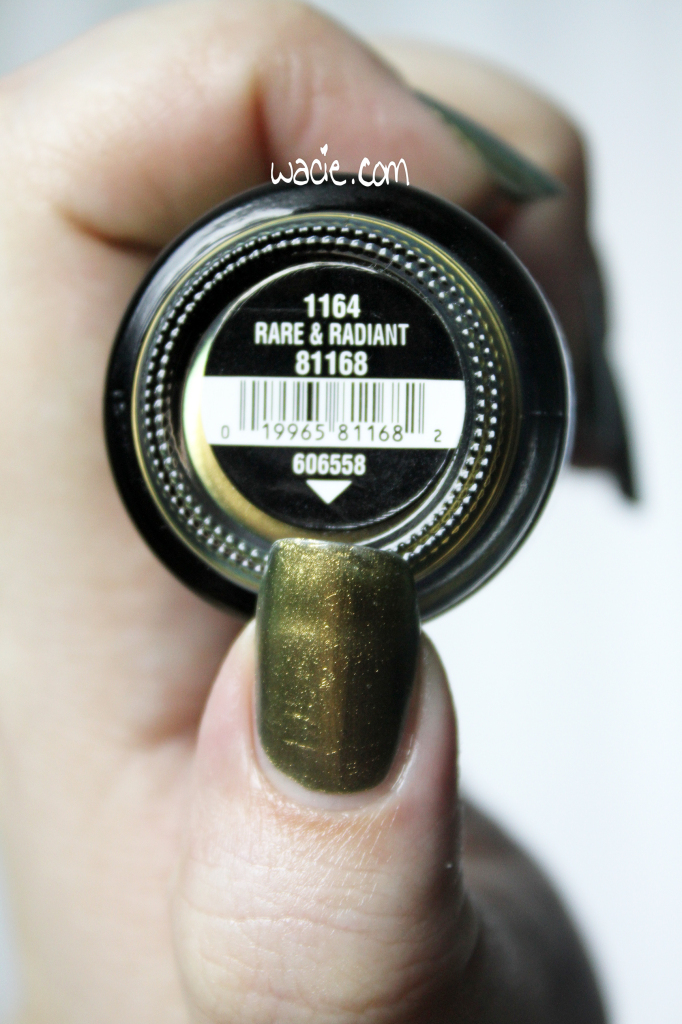 Rare and Radiant is a duochrome that shifts from gold to emerald green. It's very shimmery and almost somewhat metallic. The shift occurs very easily and in just about all lighting conditions. Application was pretty nice, but the consistency is on the thinner side, so three coats was necessary to achieve full opacity. Visible brush strokes do occur in fewer coats. Drying time was pretty quick. The dried finish was semi-glossy. It's very nice to apply and wear.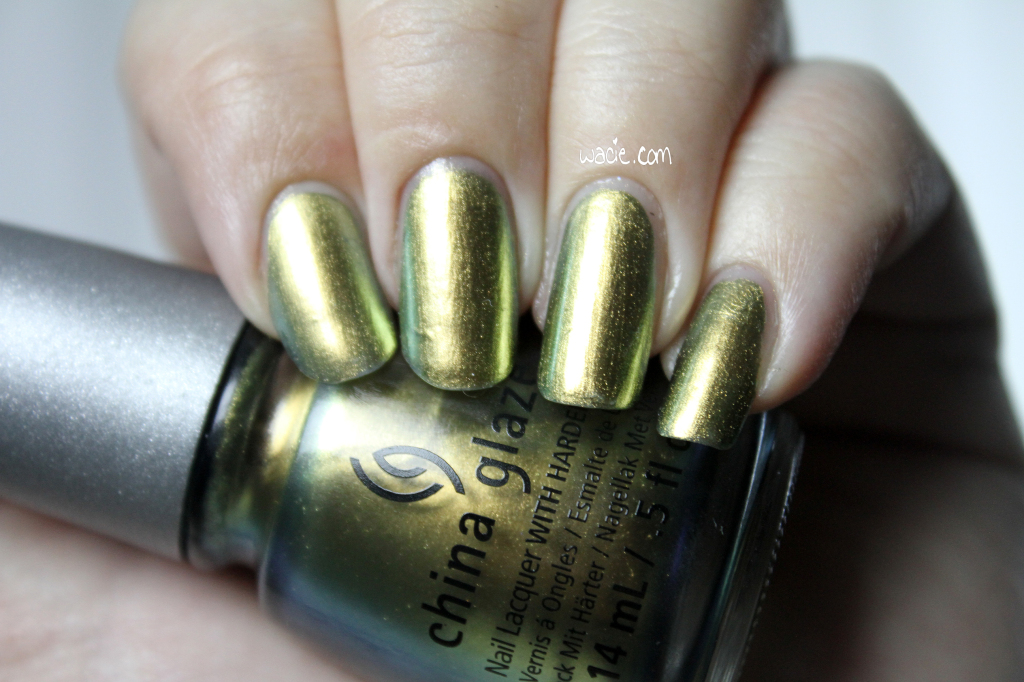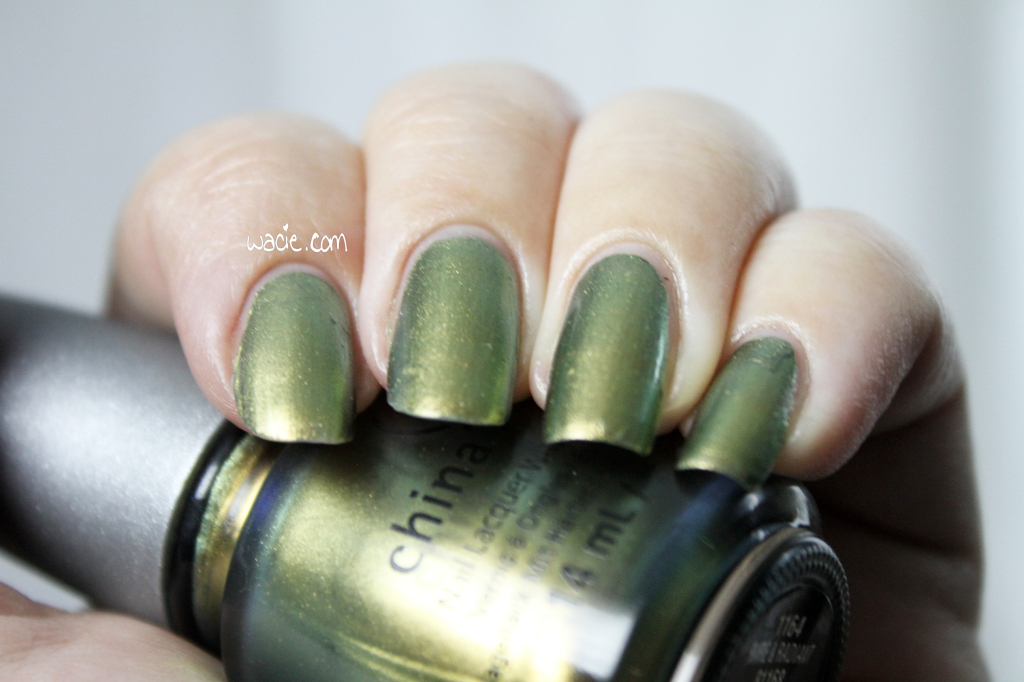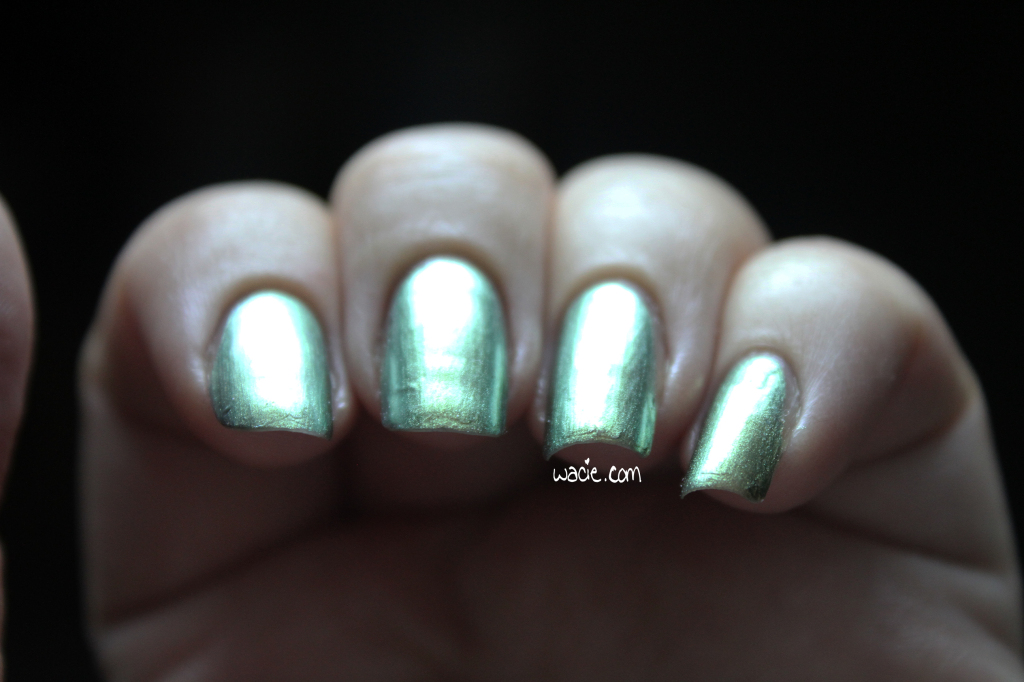 I love wearing shifters and multichromes even more now that I know how to actually capture the effect. It used to be like "Oh, there's a shift, you can't see it, but it's there, I wouldn't lie to you". I am so glad to be past that bit of amateur nail photography. The shift in Rare and Radiant is so beautiful. They never quite look the same any time I look at them. They go from bronze to green patina anywhere you are. It is magnificent.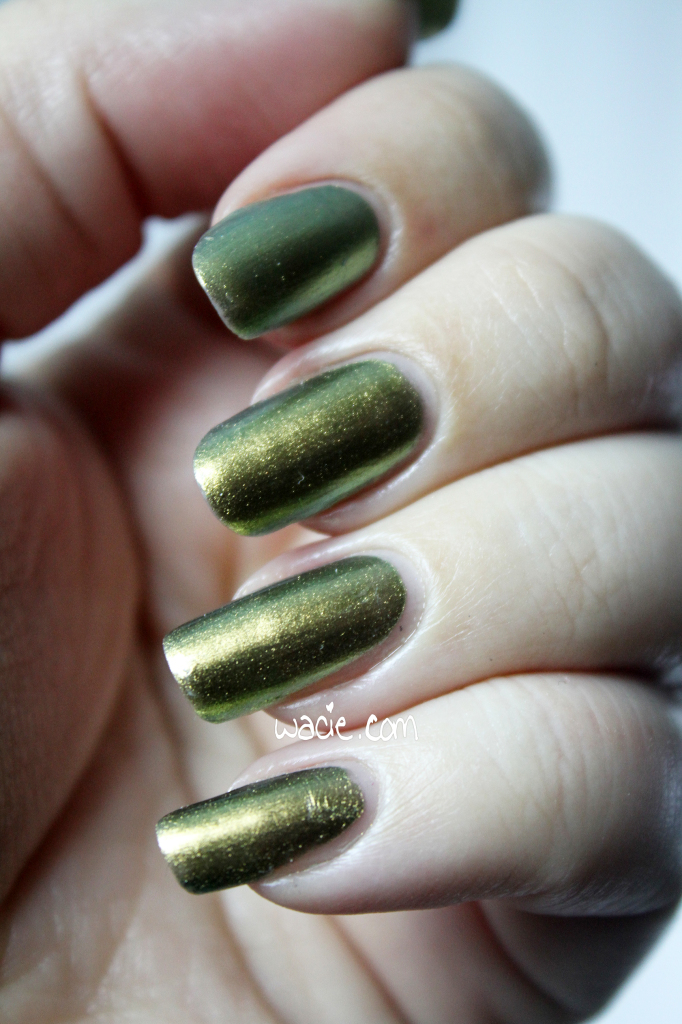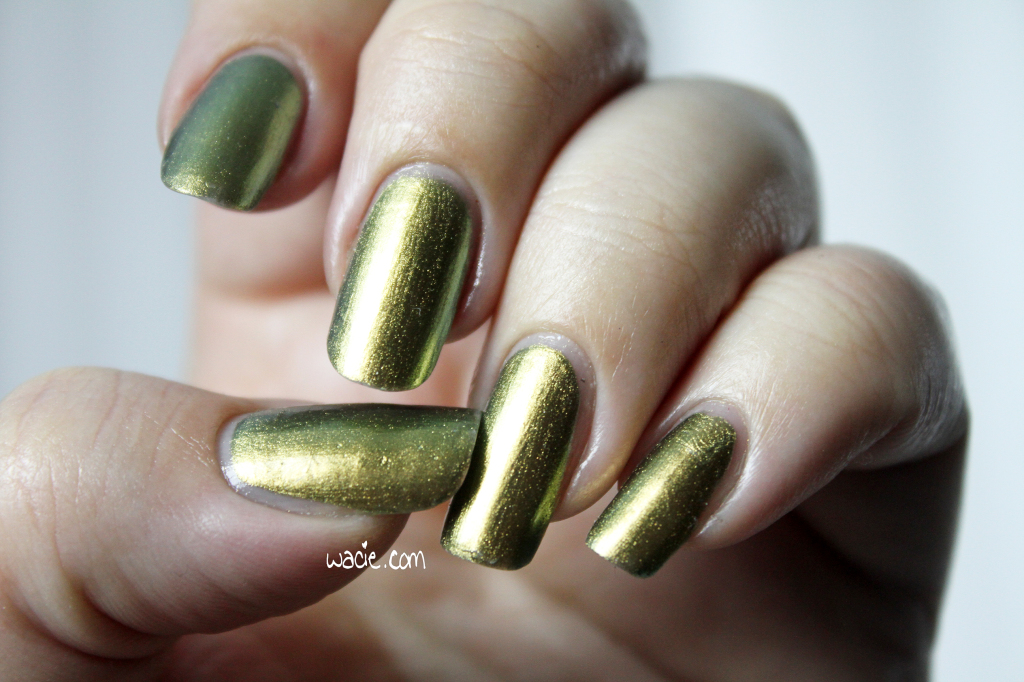 I know there's a series of these duochromes from China Glaze, and I'm sorry to say I don't have any of the others. I really want the rest, and I'll definitely keep my eyes peeled for them.