It's the first Swatch Saturday in November! I'm wearing a wintry white from Blue-Eyed Girl Lacquer called Untrodden Snow. This is three coats with one coat of Ciate's Speed Coat Pro top coat.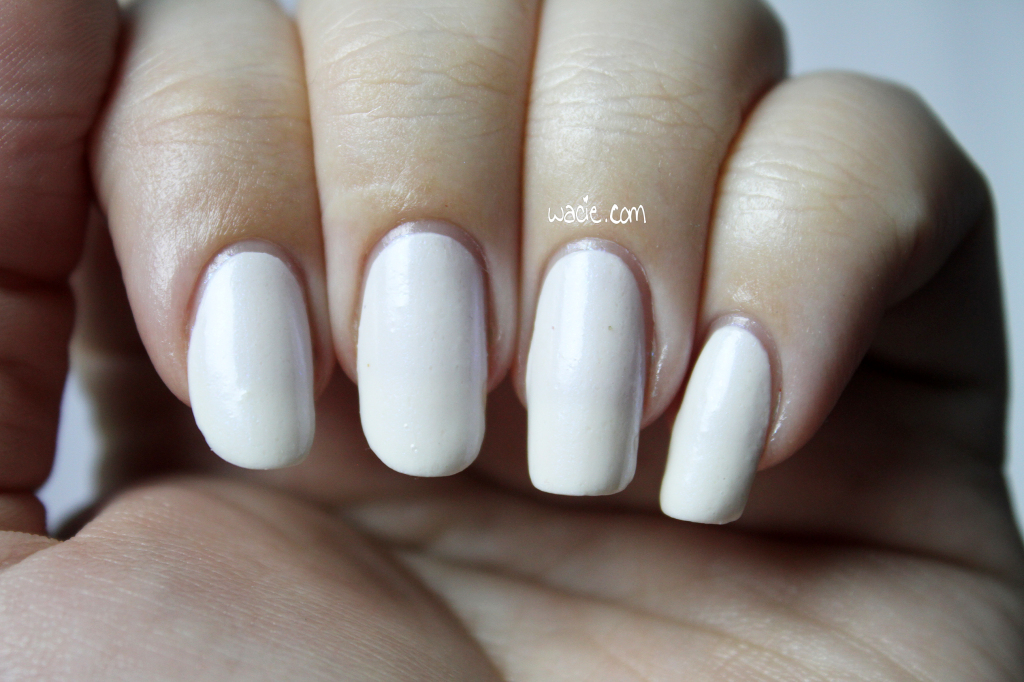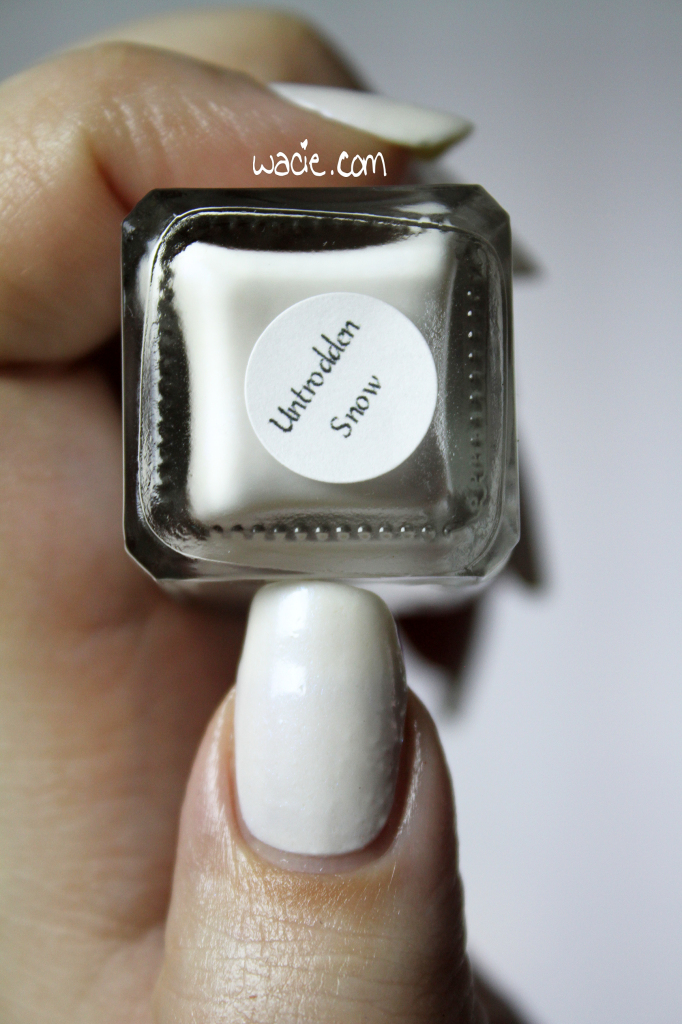 Untrodden Snow is a white polish with icy blue shimmer. I achieved a good opacity with it at three coats; I still don't feel like it's fully opaque, but I still got really good coverage. The first coat was really soft and sheer, thinly but evenly. The shimmer didn't capture so well in the studio, but it's actually very potent. Drying time was quick and cleanup was easy. Polish dried semi-glossy. It was very easy to work with.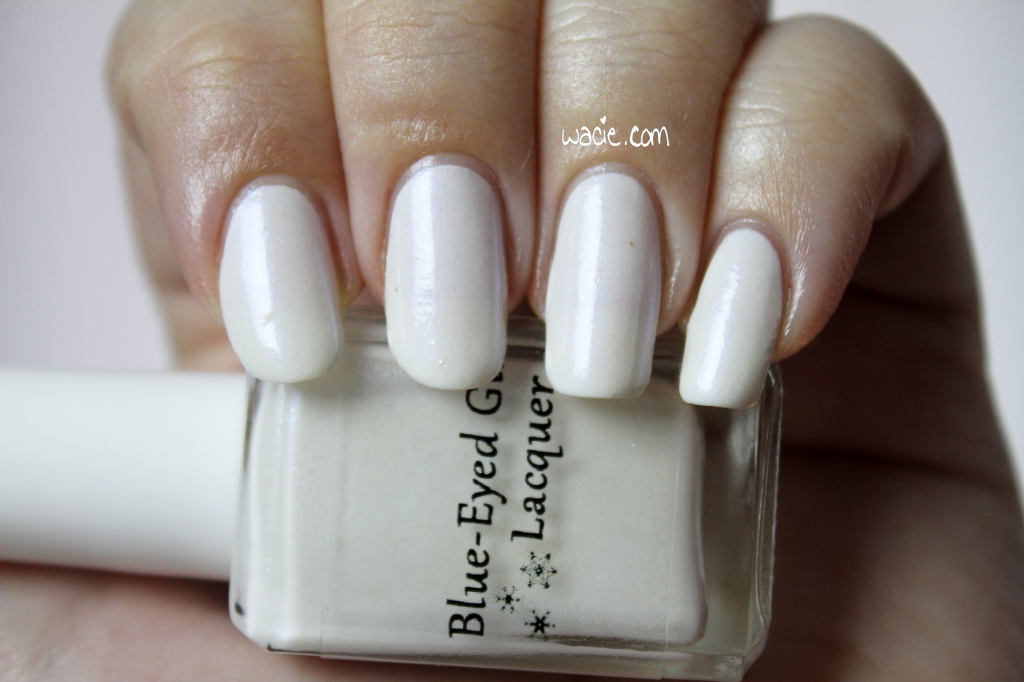 This is a really dainty white. Lots of whites look like wall paint or Wite-Out on the nail, and thankfully this is not one of them. I almost wanted just to leave the first coat by itself, because it was so sheer and delicate. I'd recommend two coats with this, I think, so as to maintain the softness but still have lots of coverage. The blue shimmer adds even more softness and gives it just the right amount of sparkle to make this polish sparkly and unique.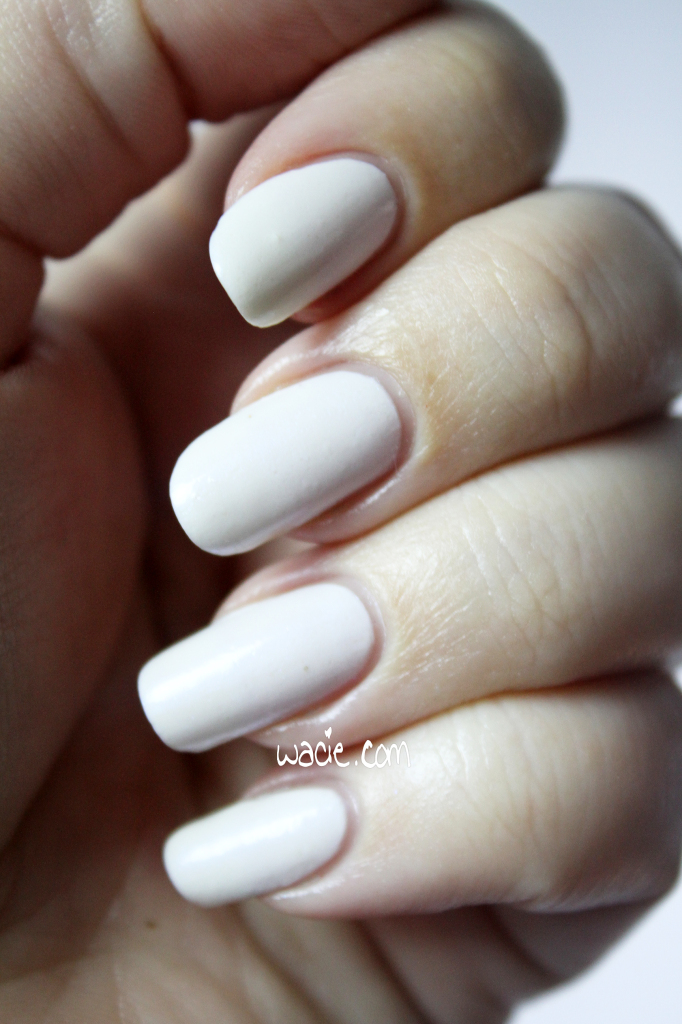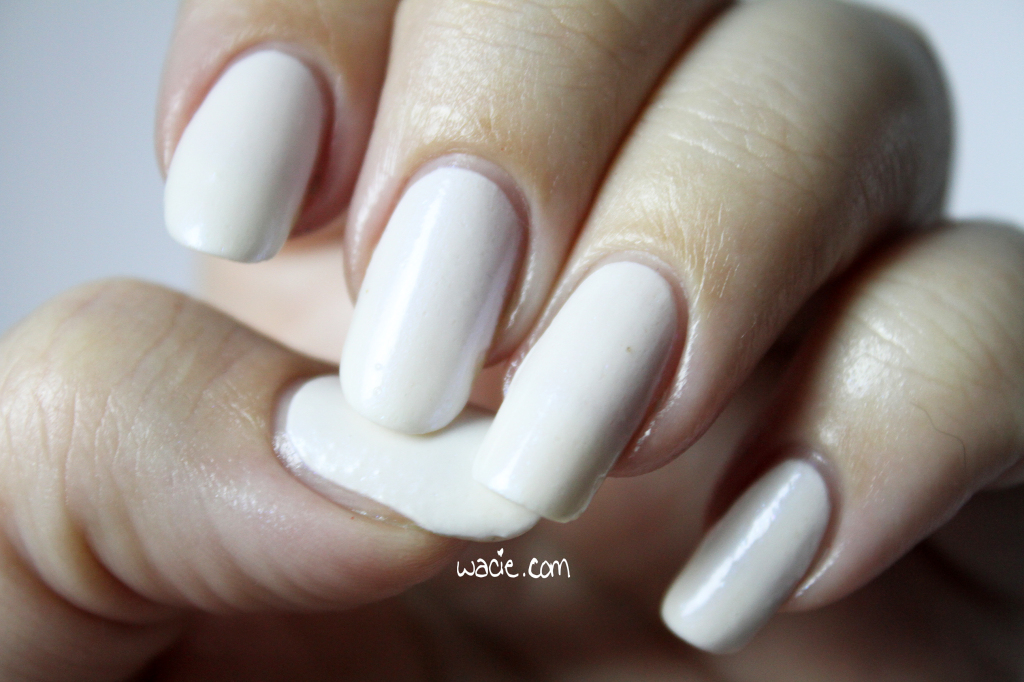 It almost feels weird even wearing this polish in the sunshine. I almost expected it to melt! It looks great in direct sunlight. For some reason, though, it looks like it's leaning more toward cream than white.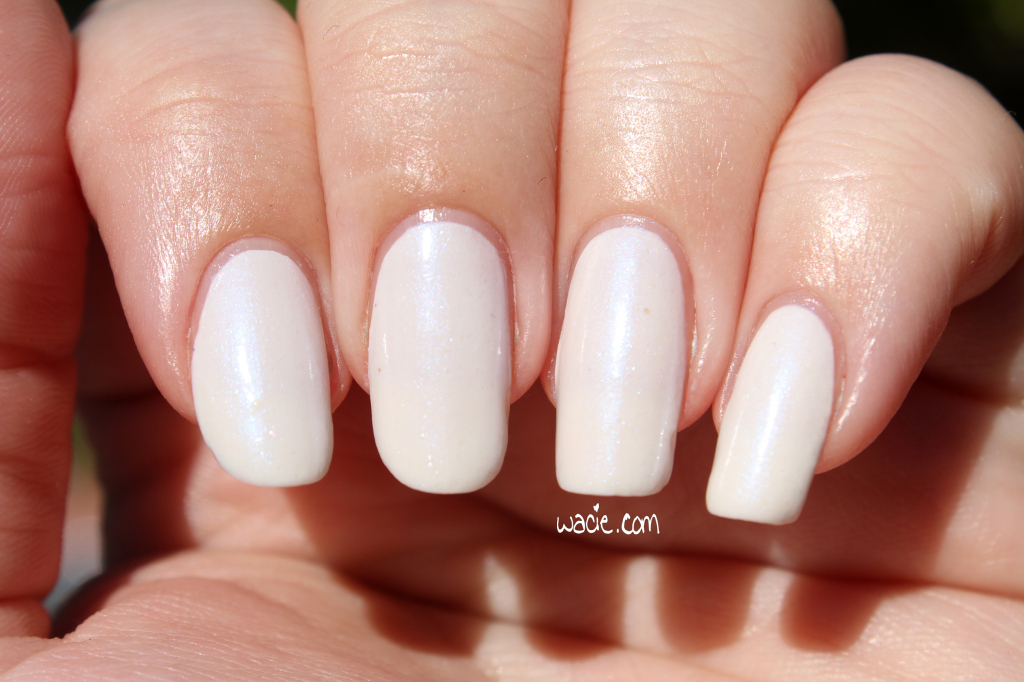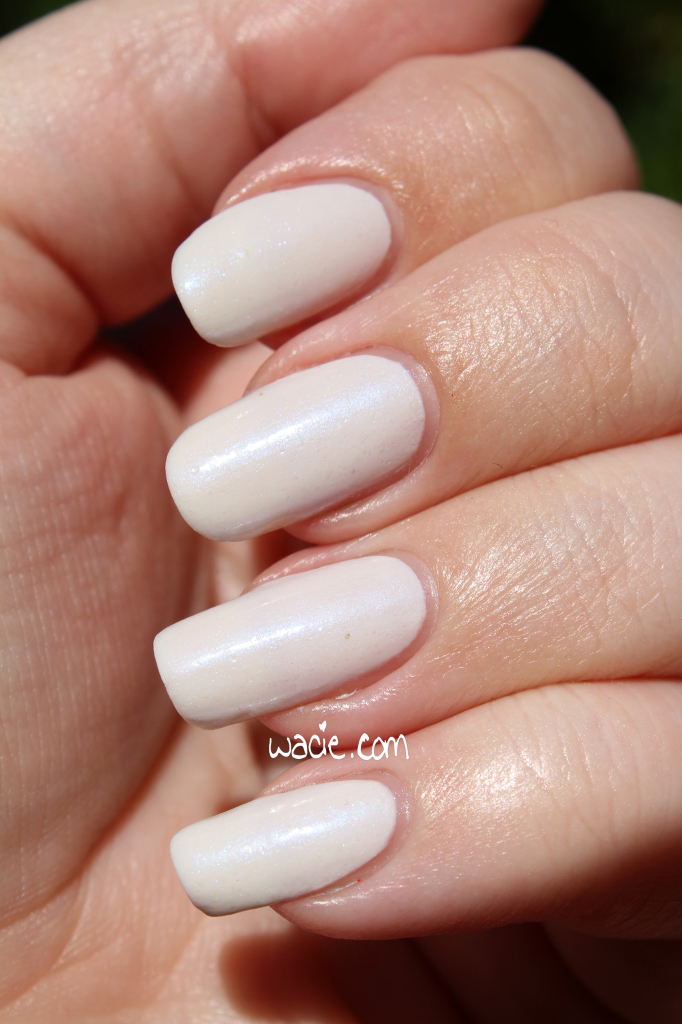 When this polish was available, it was only sold as part of a duo. The other polish, Electric Icicle, is my swatch for next week.