Swatch Saturday this week is glitter chaos! I'm wearing Self-Satisfied from Blue-Eyed Girl Lacquer, a smorgasbord of neon glitters. I'm wearing one dabbed coat over Eaton Terrace from Nails Inc., and Saltwater Taffy and Skylight from Cover Girl, topped with one coat of Color Club's clear coat.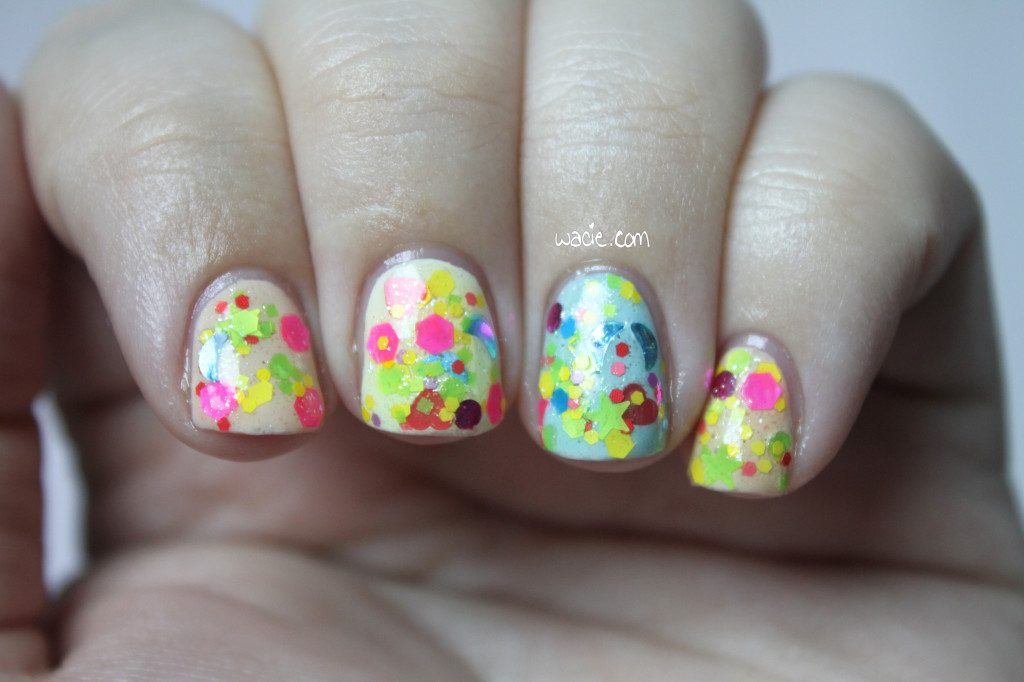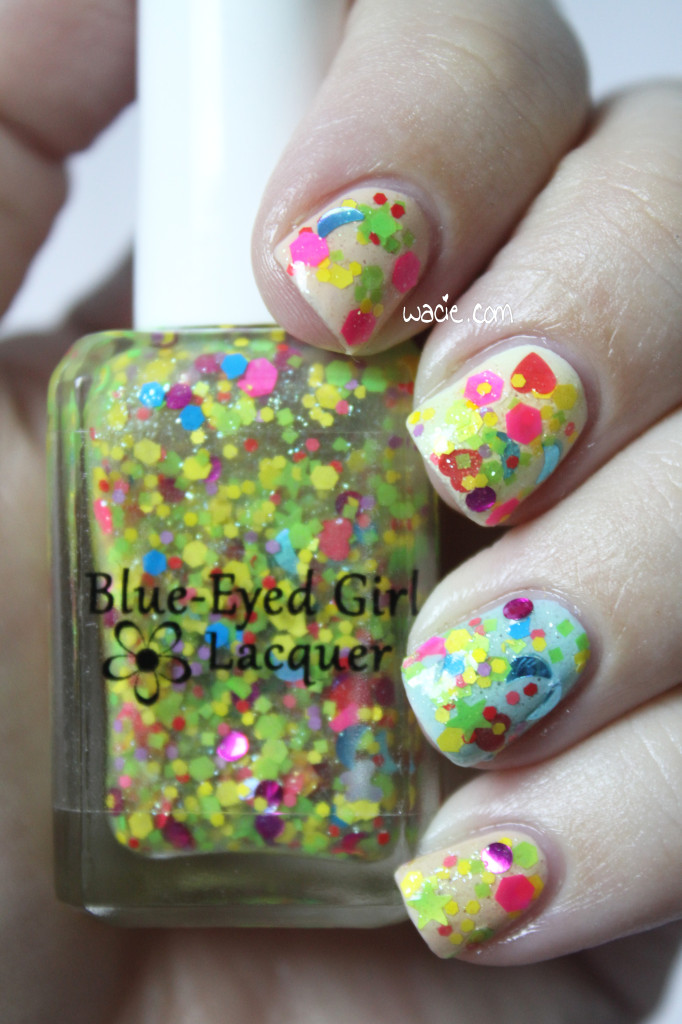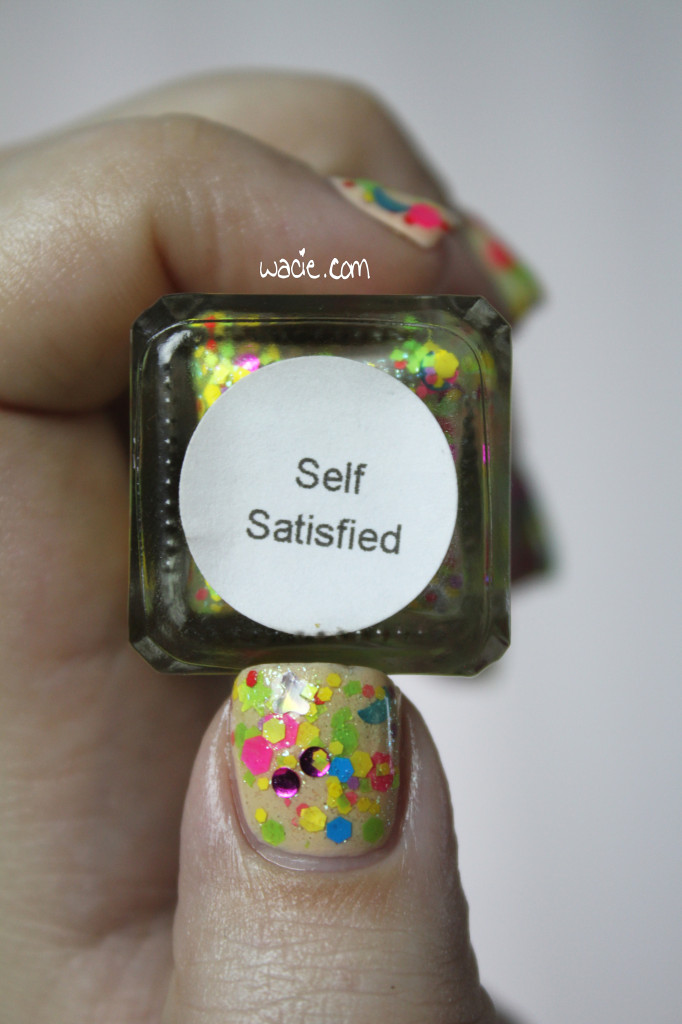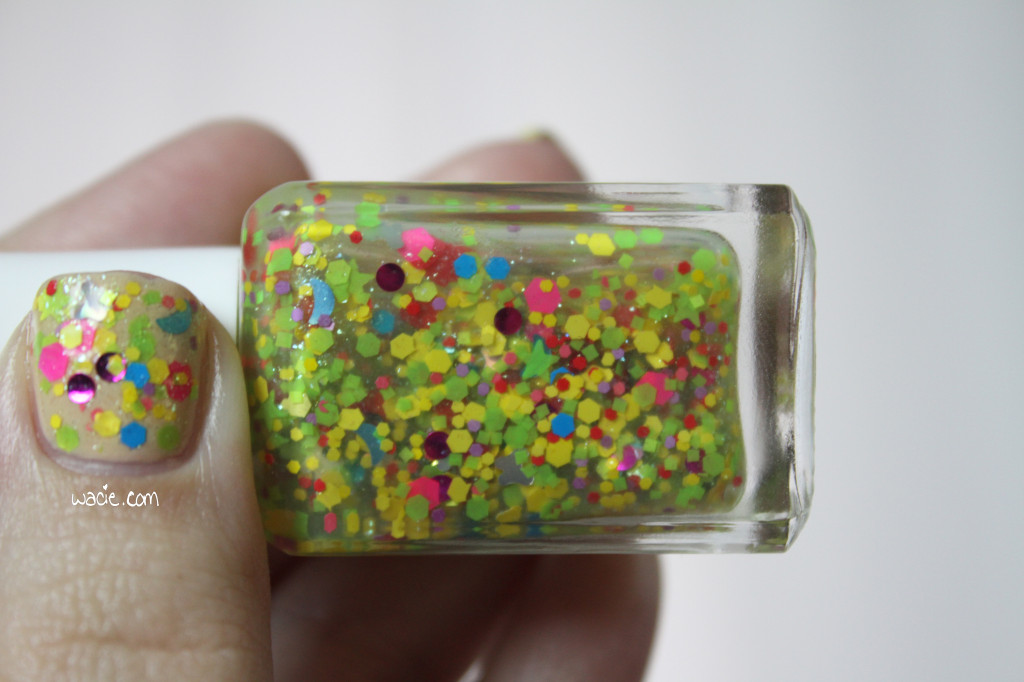 BEGL describes Self-Satisfied as a glitter topper "predominantly yellow and green neon glitters with pink, blue, orange, and purple neon glitters, baby blue holo moons, fuchsia dots, and silver holo butterflies". I'm not sure it's possible to count every size, color, and type of glitter in this bottle. Attempting to do so would probably result in some kind of head-clutching space madness.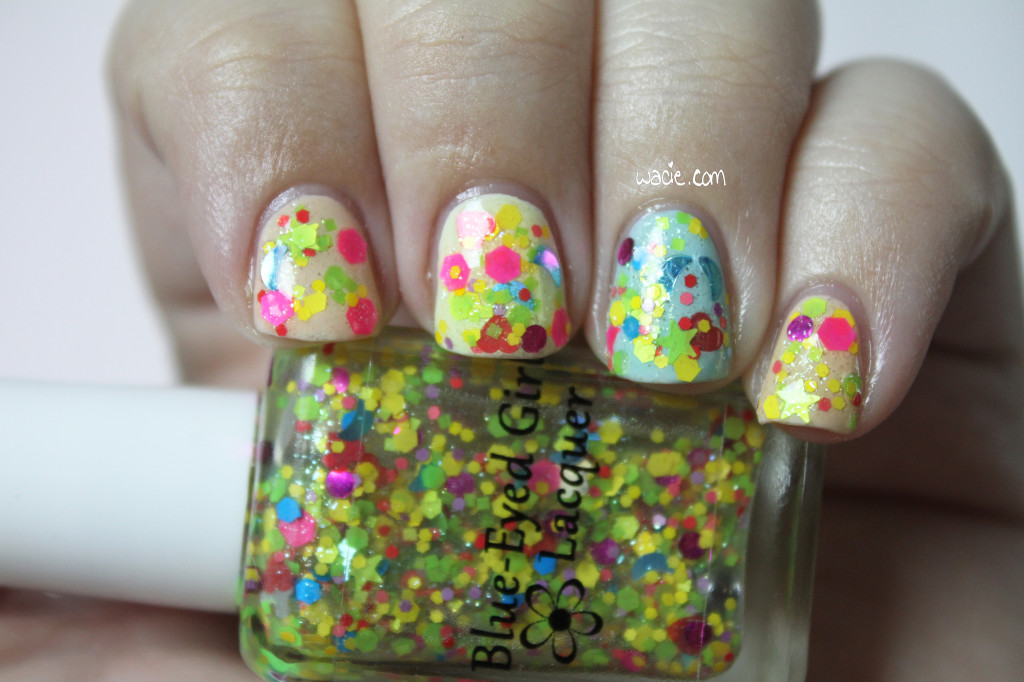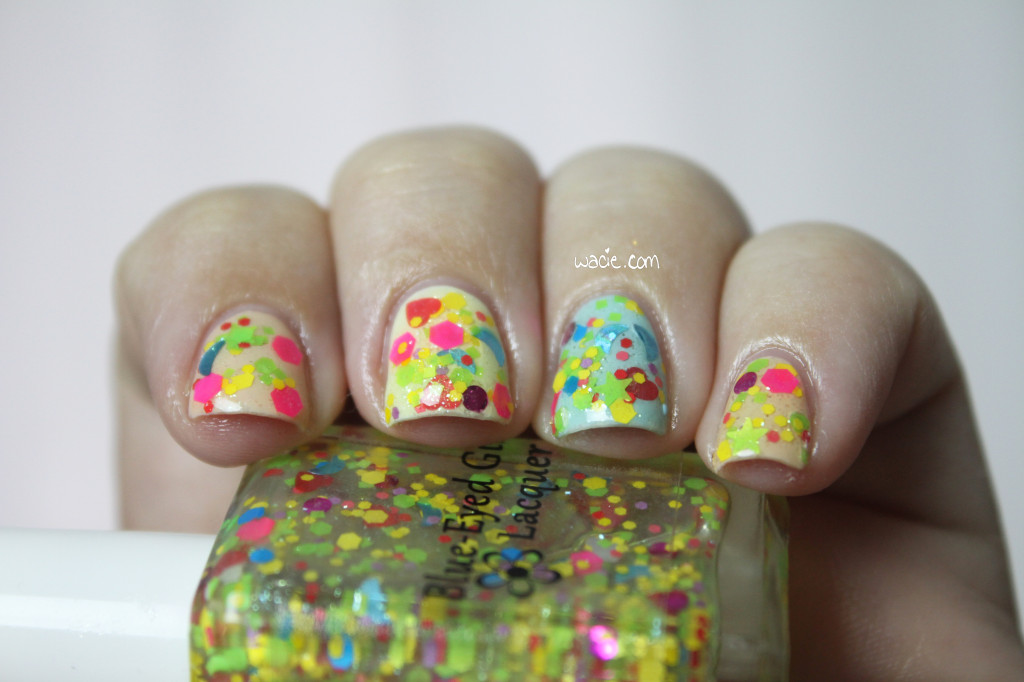 Since I dabbed this polish on, I'm not sure how long it took to dry, but it seemed dry enough after a 15 minute drying period. The glitters spread evenly enough, but I will admit that I placed a few here and there, just to cover some bare spots. Application is pretty typical for a glitter topper like this, but the look you get is so unique and so worth it.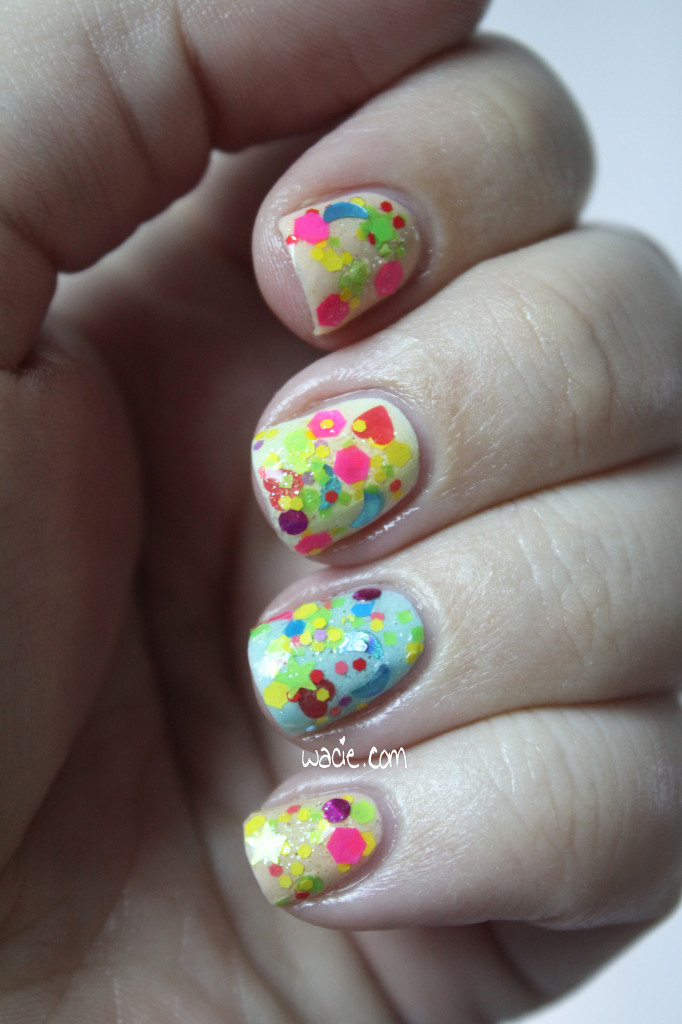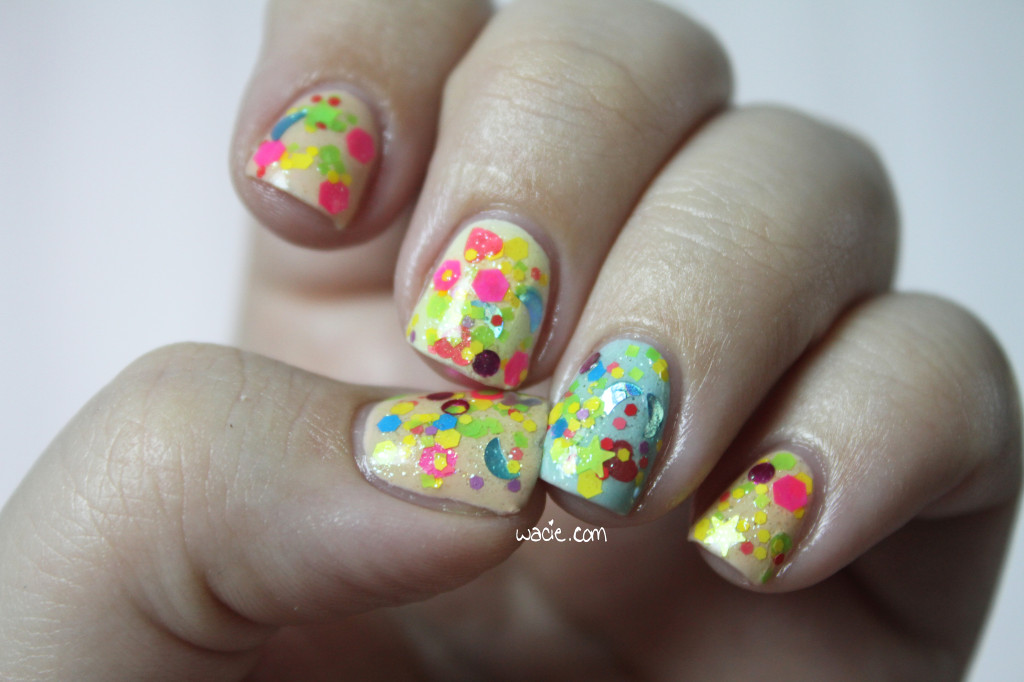 This isn't the first time I've worn Self-Satisfied; I brought it on vacation with me a couple months ago. I took a picture of my nails with the Washington Monument. I'm wearing it over Julep's Cody.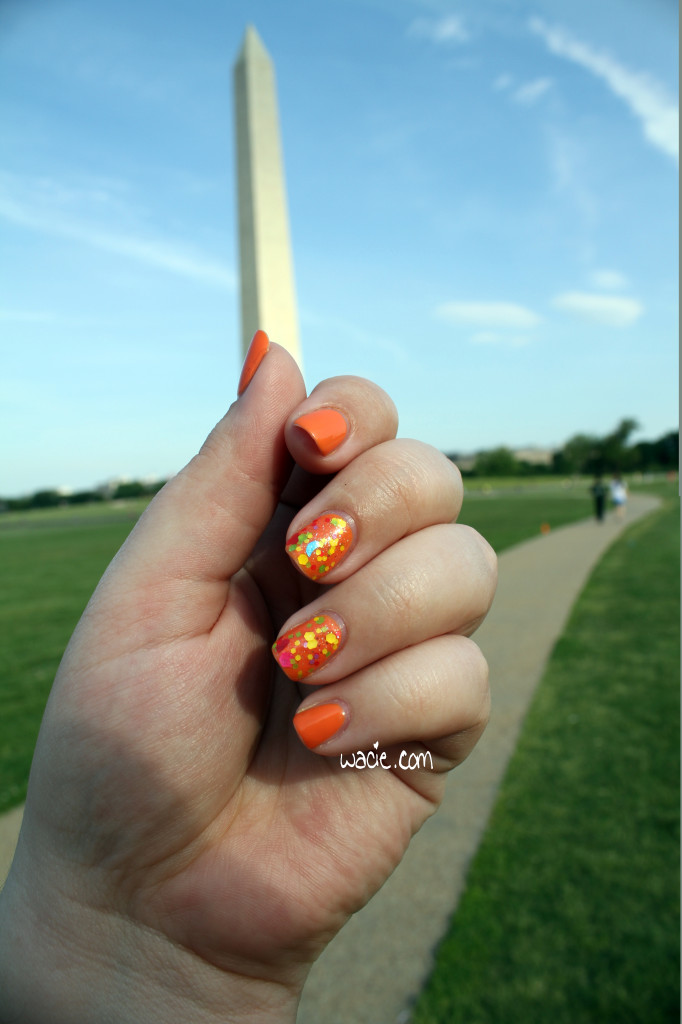 Self-Satisfied, and well as its insane pink counterpart, Watch the Walls, are on sale at the BEGL store for $6 each. I adore both of these polishes, and I definitely say they are worth grabbing.
I'm going to hijack the end of this post to say goodbye to an old friend. Last August, I bought a four ounce bottle of Seche Vite. Everyone thought I was crazy to buy so much at once, but I was living alone at the time, I couldn't get to Sally Beauty whenever I wanted, and I got tired of having to buy a new bottle every few weeks. It was so worth the $15 I paid for it. Last Wednesday, I used the very last of that giant bottle. That giant bottle of Seche Vite has gotten me through nearly every manicure in the past year. Good night, sweet prince.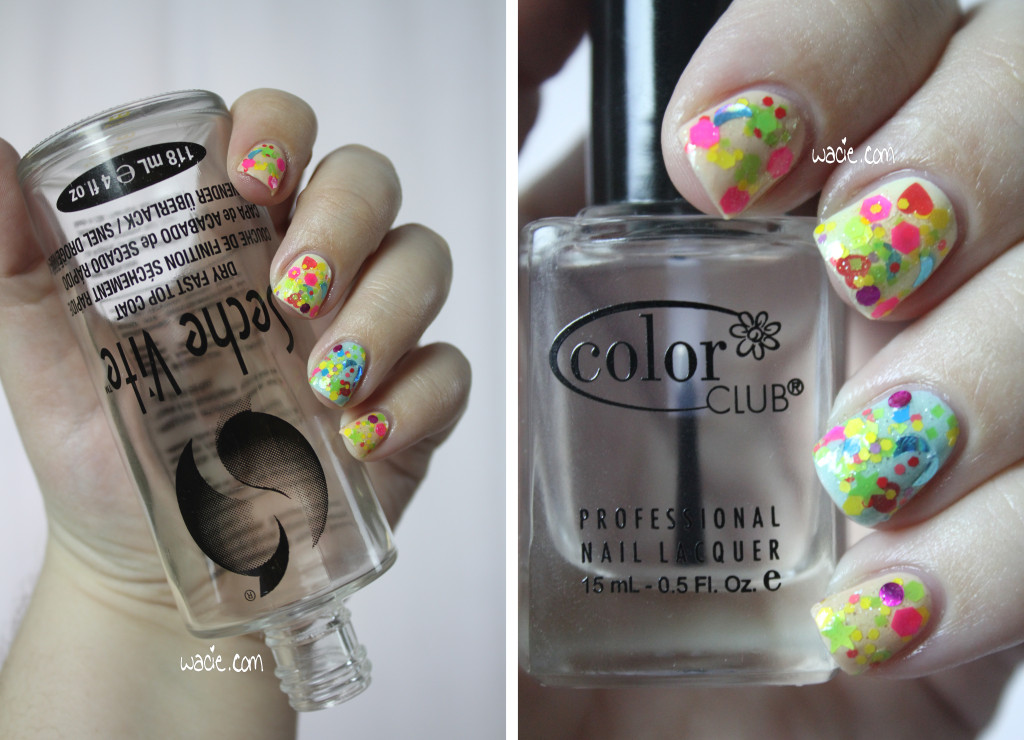 My interim top coat is Color Club's clear coat. I'm not sure if this is a full-fledged top coat, but it dries quickly and leaves a nice shine, and that's enough for me. This is my first time using it, so I don't know how well it's going to wear, but we'll find out. Either way, it's fun using something new.