Hello, reader! Welcome back! Today on the blog, I'm continuing my swatches of polishes I scored at The Indie Shop Atlanta 2018! This is a Bee's Knees Lacquer event exclusive called RIP Nameless Horse. I know this is a Walking Dead reference — they made quite a few polishes with this theme — and having never seen the show, I really have no idea what it's referring to. Feel free to school me! I'm wearing three coats of RIP Nameless Horse with one coat of Seche Vite top coat.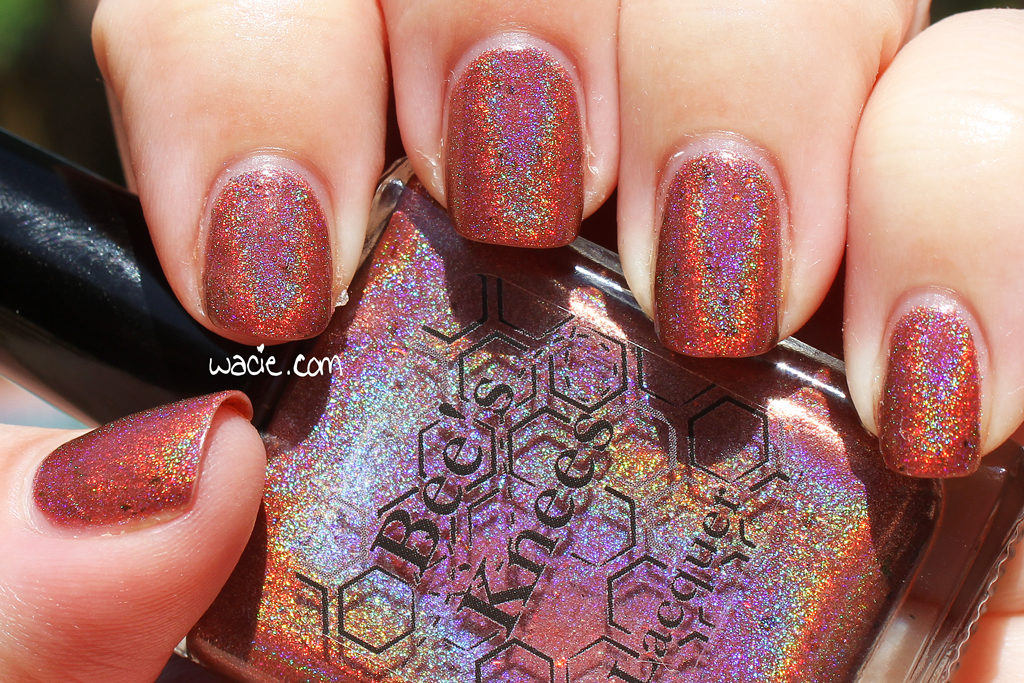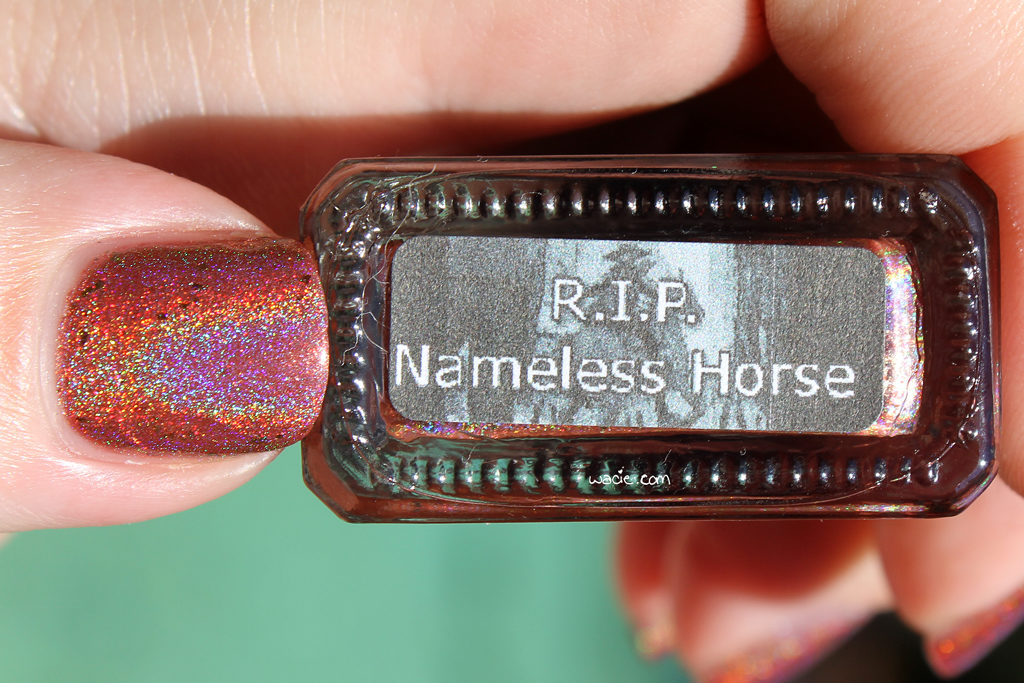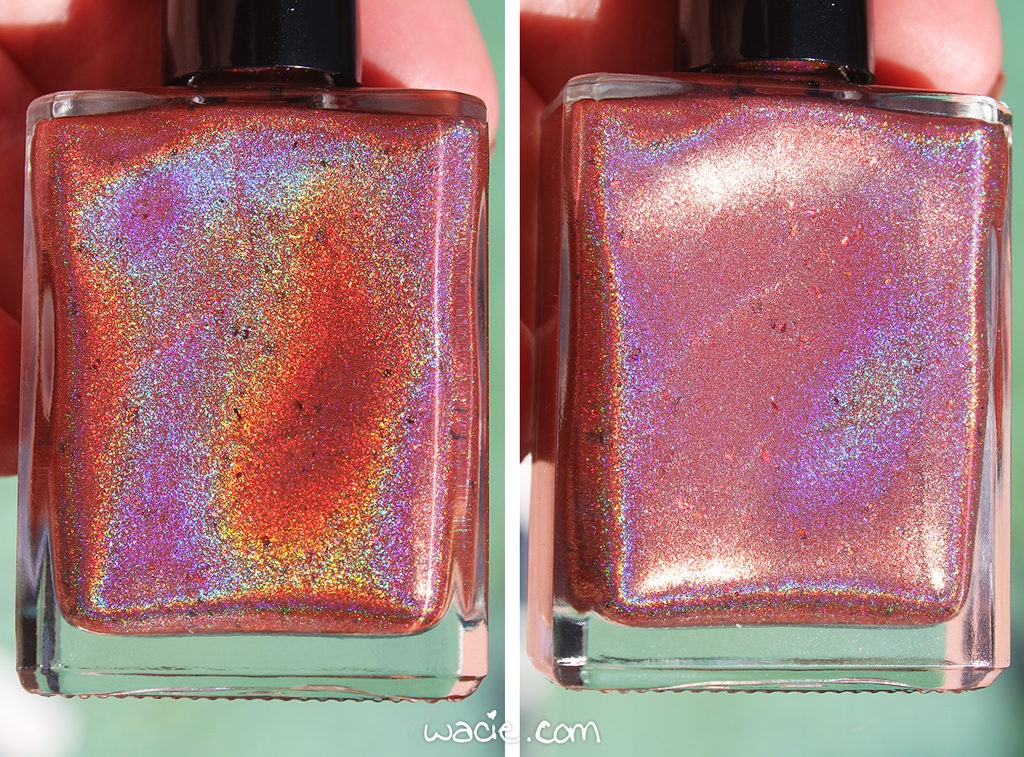 RIP Nameless Horse is a brick red holo polish with some iridescent flakies. As with the last Bee's Knees I swatched, application was very nice with this; the polish has a thicker consistency, but it also covers very well, almost opaque on the first coat. The holo flame is also pretty strong, even indoors. The polish dries with a glossy finish; I used top coat for extra shine and protection.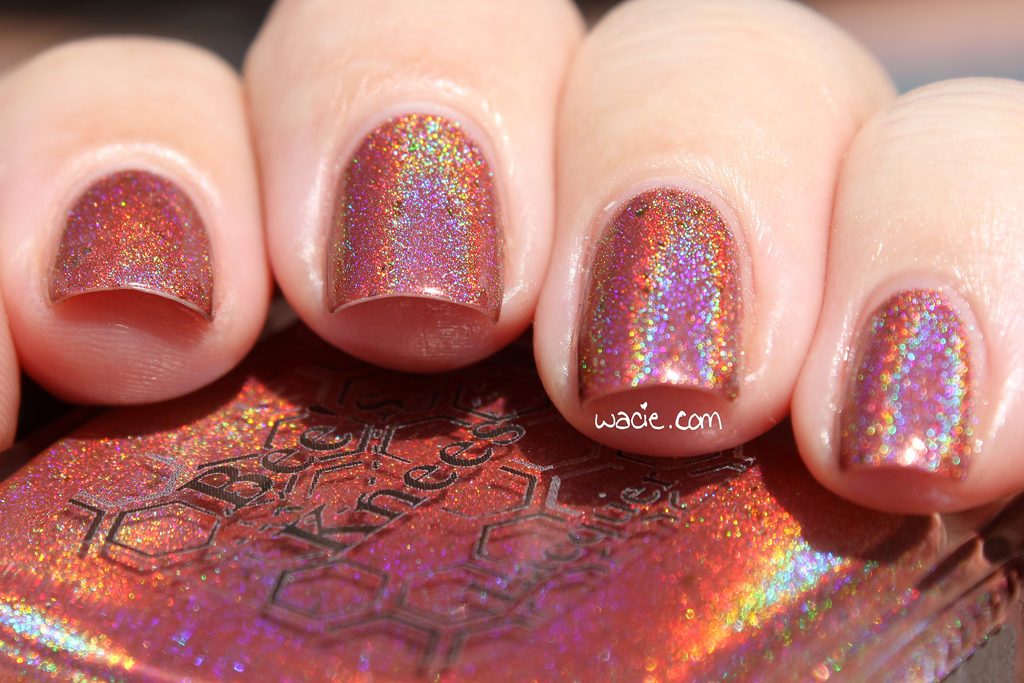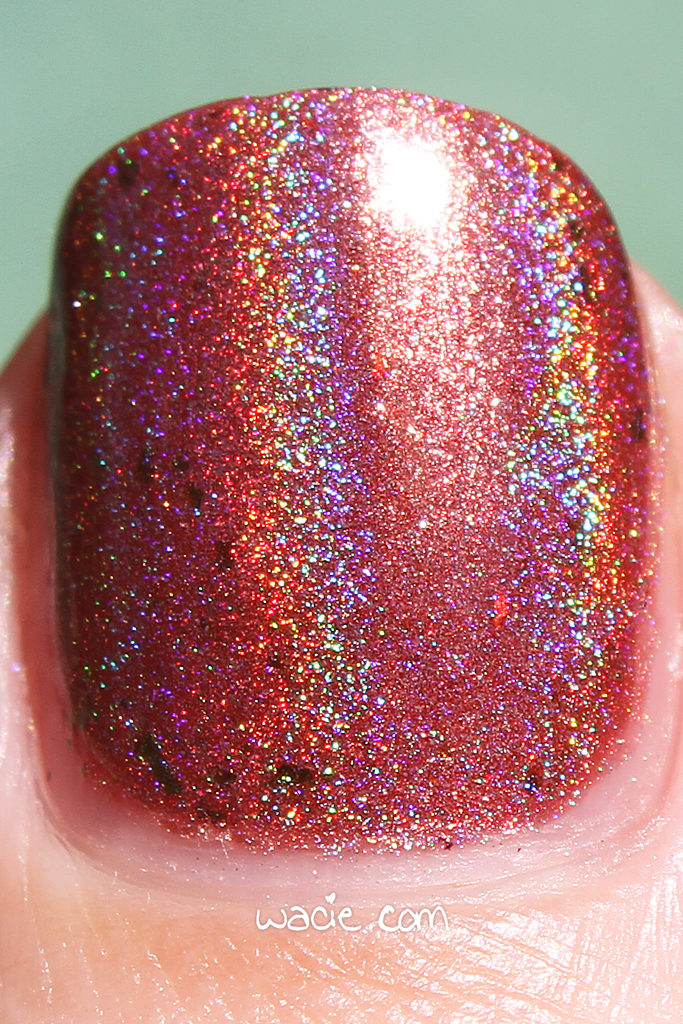 Before The Indie Shop, I knew Bee's Knees was popular; I offered my services as a polish fairy/pack mule, and Bee's Knees was the only brand I was asked to shop from. Between #ForClementine and this polish, I'm starting to see why. These polishes are intense. They glow. They have such a big payoff. I love using polish like this, because it's really a dream to use.
RIP Nameless Horse was an event exclusive for The Indie Shop Atlanta; other Bee's Knees Lacquers are available on their website.
I bought this polish myself.