Welcome back, reader! Today, I have the last of Bee's Knees Lacquer's Walking Dead trio from The Indie Shop Atlanta. This one is called Cozy In There?; again, I have no idea what this is a reference to. I'm wearing three coats of Cozy in There? with one coat of Seche Vite.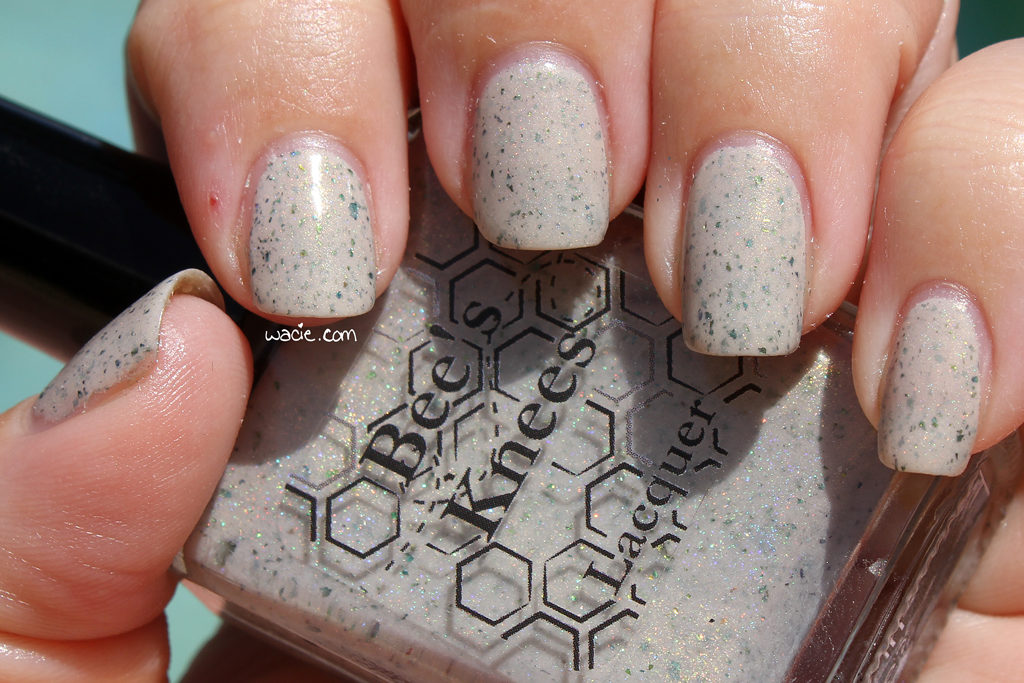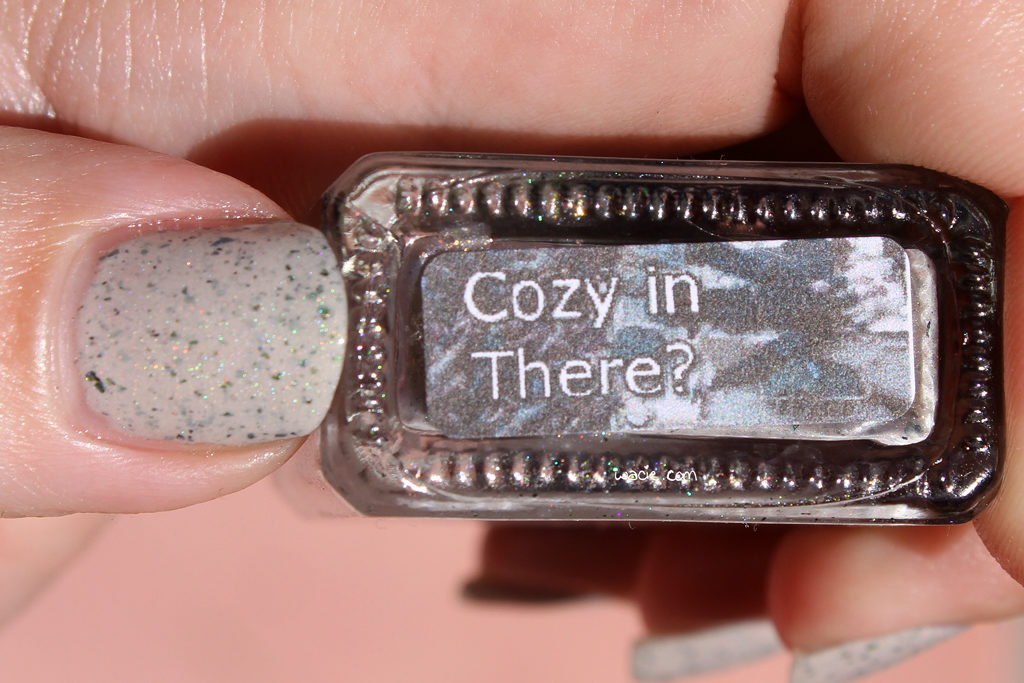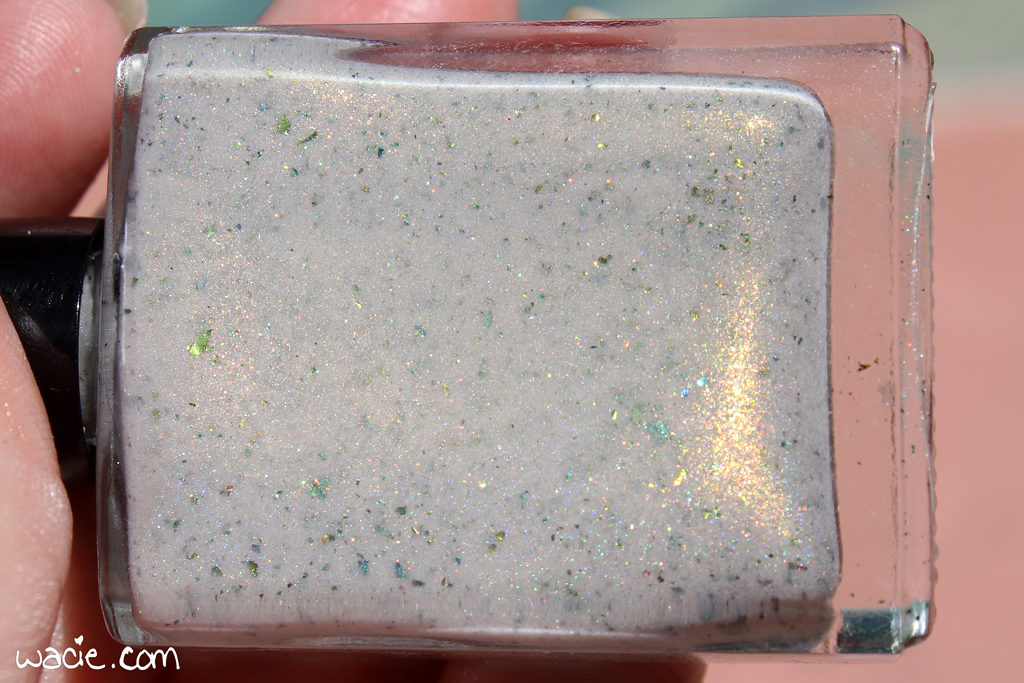 Cozy in There? is a pale cool nude with a golden shimmer, multichrome flakies, and a little bit of holo. As is true with all of the Bee's Knees I've worn so far, this one is an absolute dream to apply and use. This one needed two coats for full opacity, but everything else is spot-on; the product consistency is perfect and is very easy to apply. It dries with a smooth, glossy finish.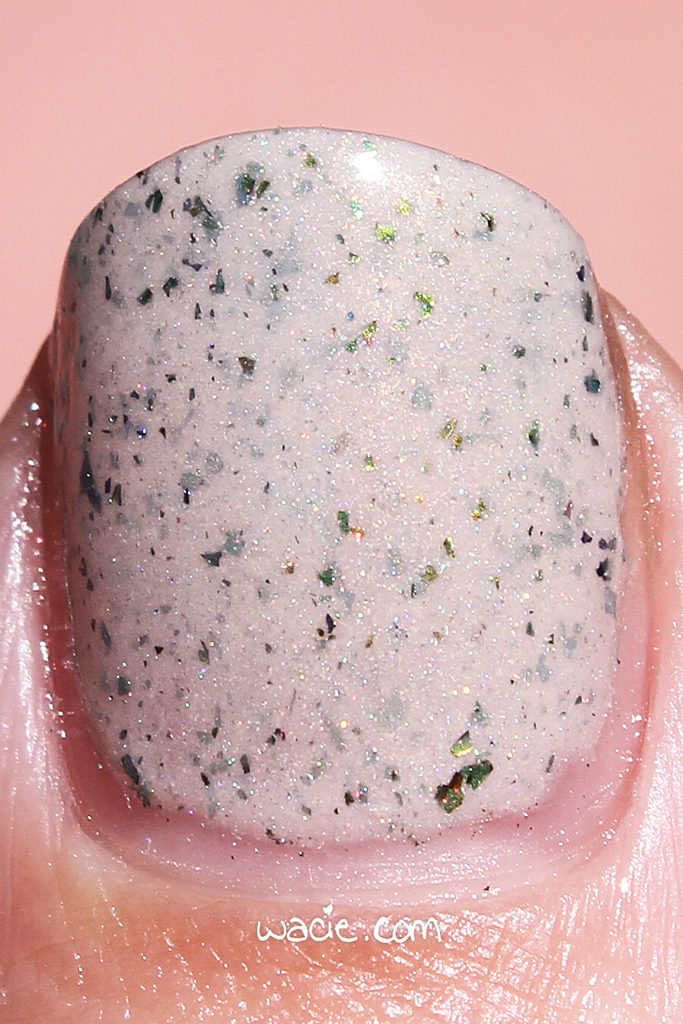 I love this polish. The nude base is merely a vehicle for all the other good stuff in here; the multichrome flakes lend a colorful finish to the polish, and the shimmer and holo add dimension and complexity. Something that's true for this polish, and the trio as a whole, is that all the colors are oddly safe for work; RIP Nameless Horse is probably the boldest of the three, but they're all nice neutrals with lots of fun additions. I feel fortunate that I was able to snag these for myself (and a couple other people!).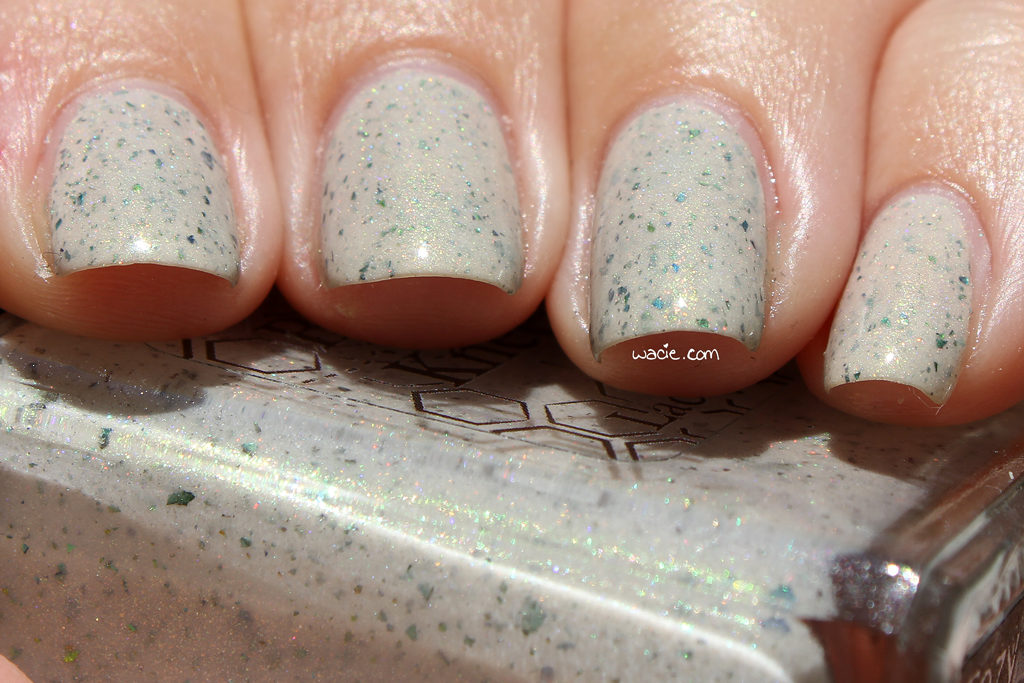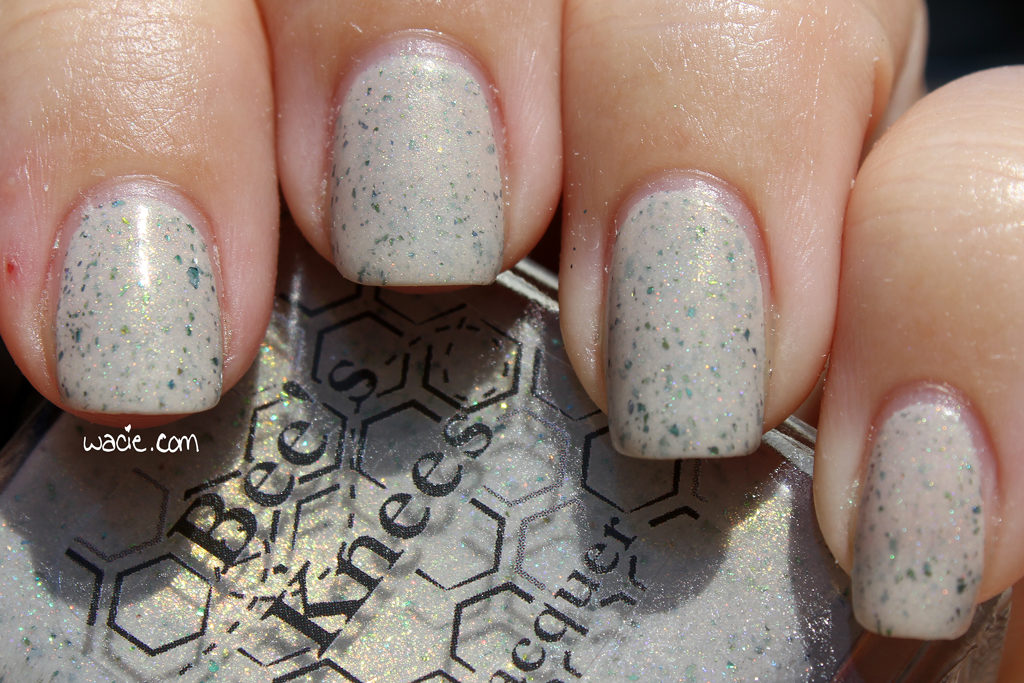 Cozy in There? was an Indie Shop Atlanta event exclusive; other Bee's Knees Lacquers are sold on their website.
I bought this polish myself.