Hey, reader! I decided to try something new: blogging from Starbucks before work! I come here to drink coffee and kill time before work, so I might as well do something with the time I waste. Hopefully this means I'll be able to deliver more actual blog posts, because I'm so behind. I miss you guys. This is my first Bee's Knees Lacquer, and it's the one from The Indie Shop Atlanta VIP bag. It's #ForClementine; I used three coats with one coat of Seche Vite.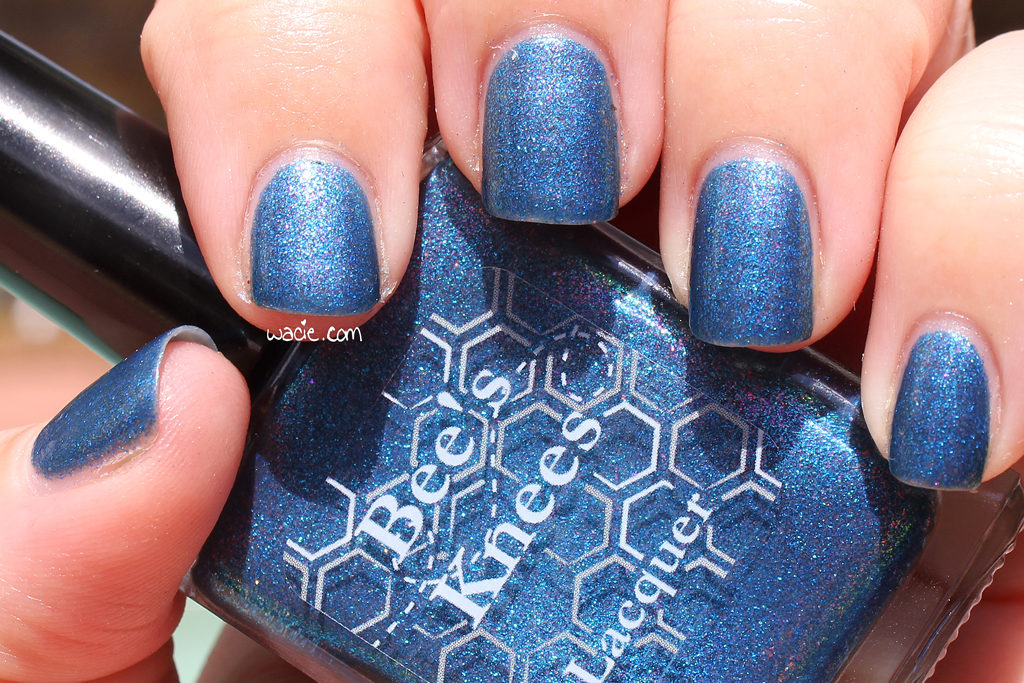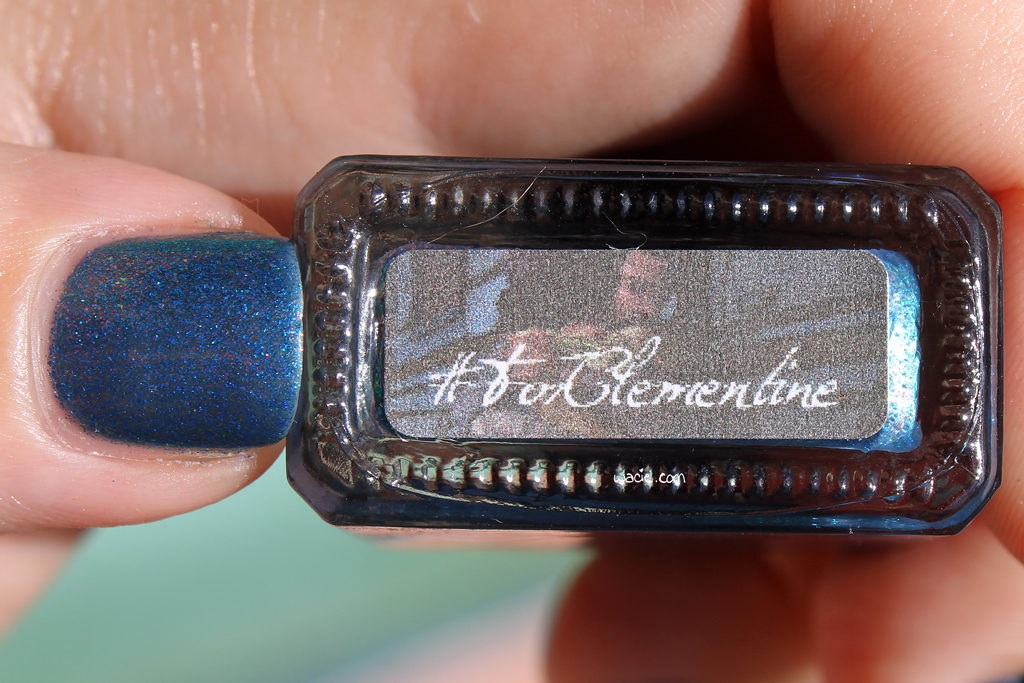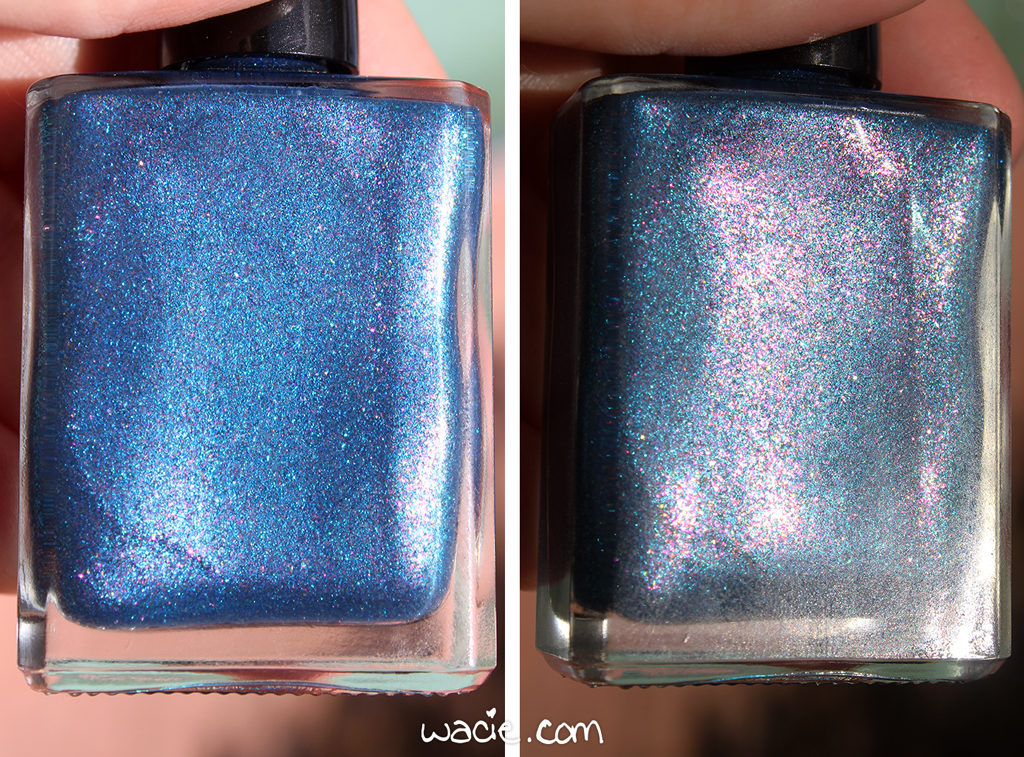 #ForClementine is an intensely shimmery cobalt blue polish with shifting shimmers in flakies in pink, purple, green, and gold. Application was great; even though there's a lot of pigment and sparkles in this polish, the consistency was very good and easy to work with. It was very easy to achieve full opacity with this one for the same reason; it was nearly opaque on the first coat. It dries with a satin finish, again, because of the pigment; I used top coat for extra shine and protection. One thing I also want to note is the smell; it's quite a bit different from other polish, or perhaps it's just a bit stronger than usual. It does carry across the brand.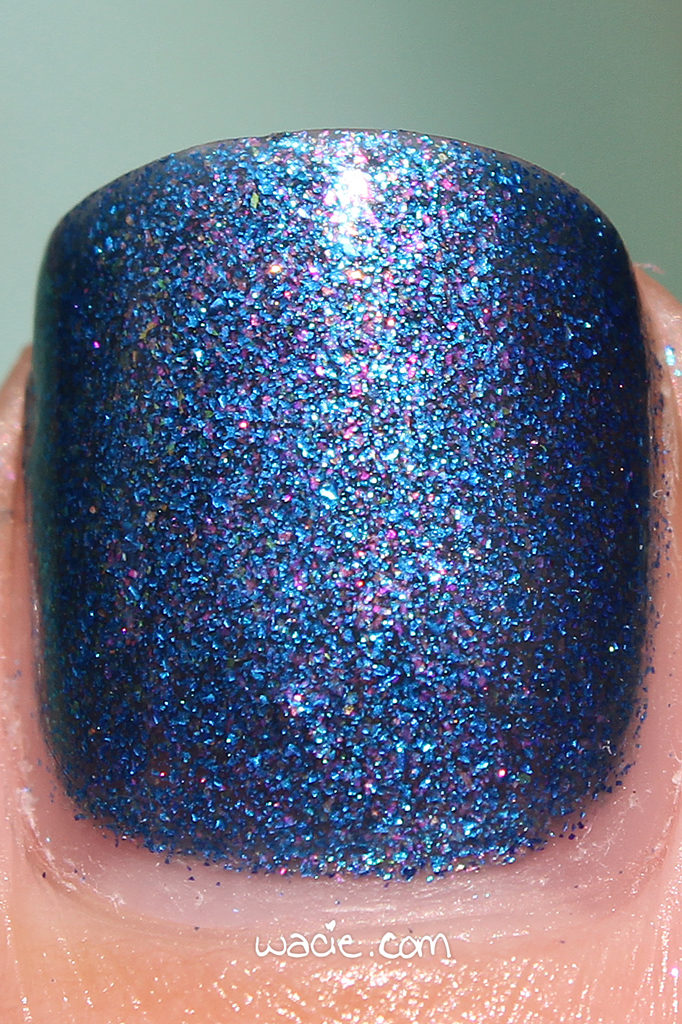 I do want to mention that I failed to do this polish any justice, because it's much more beautiful in real life than I show it here. The shimmers are much more luminous and intense than in these photos. It's so shimmery, so colorful, and the natural sunlight really washed it out. I managed to capture the shift, at least; the shift is very strong and it's absolutely gorgeous.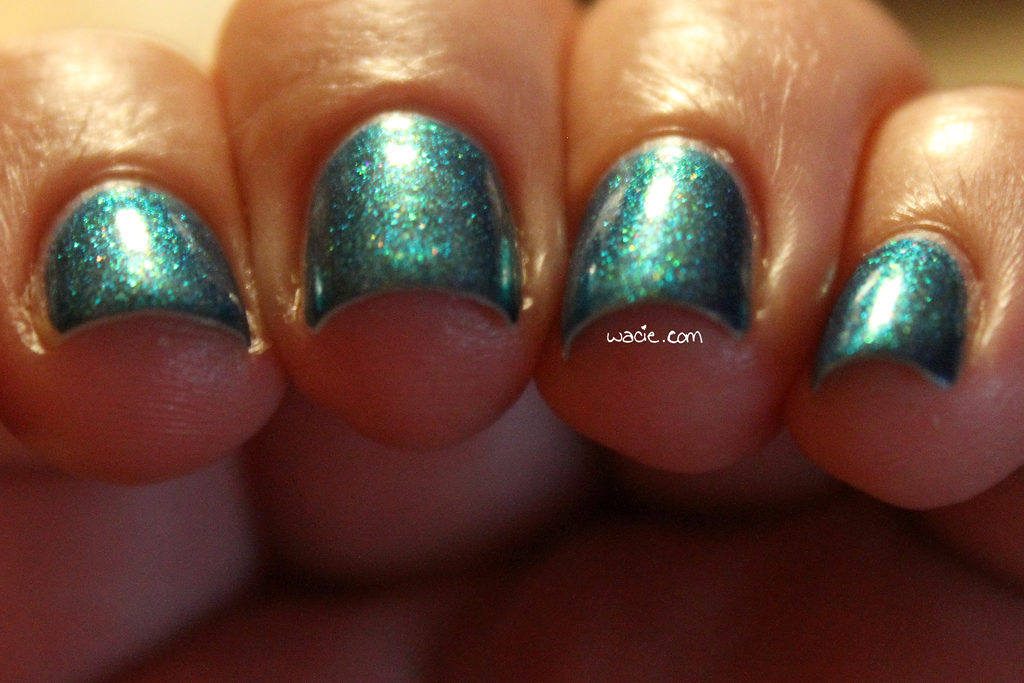 #ForClementine was a VIP bag exclusive. Other Bee's Knees Lacquers are sold on their website.
I got this polish in a VIP bag, which I bought myself.