Happy Monday, reader! Today's look was an experiment in combining matte and glossy finishes to create some texture, and I think I did well. My polish here is Monster Polish's What's Wrong With This Jumper?; I used Seche Vite for the glossy elements.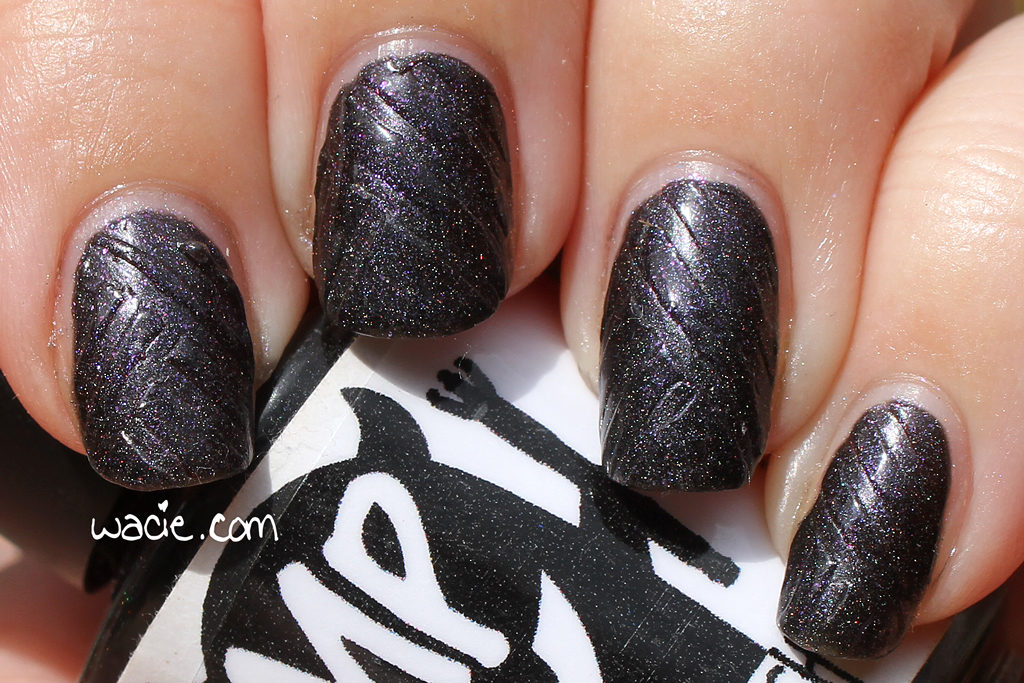 I swatched this polishes ages ago, and I swore that when I did a proper manicure with it, I would take advantage of its natural matte finish. It's a beautiful polish either way, so I thought doing this would give it the best of both worlds; you get the most holo on the shiny parts, but the matte softens it. This is the kind of nail art this polish was meant for (though maybe not this execution).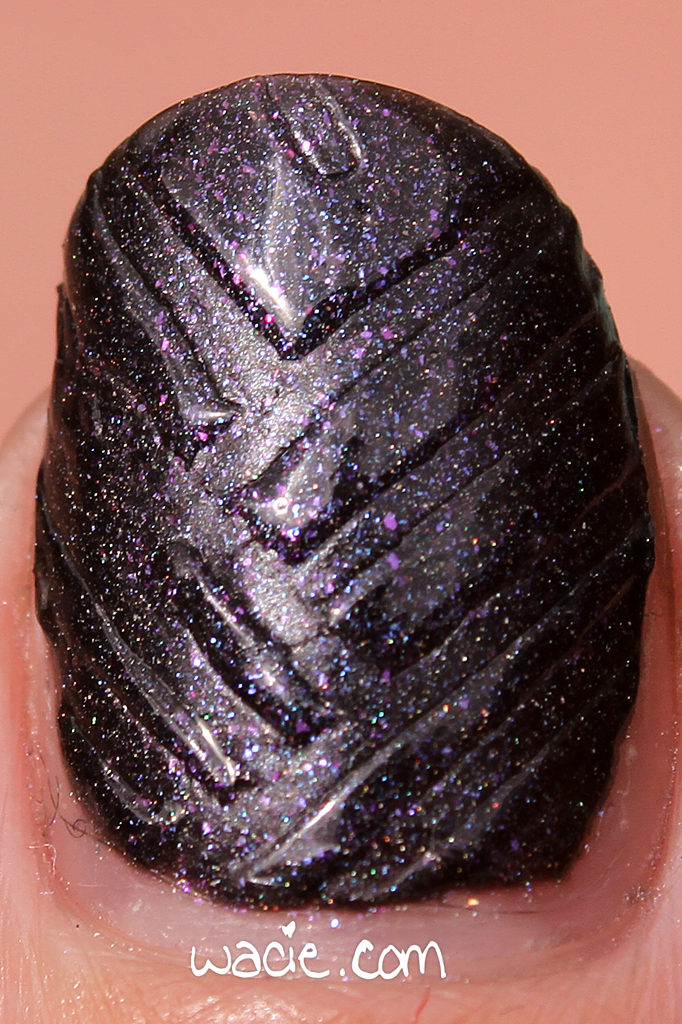 Unfortunately, this has already started to chip. I should have used a coat of top coat before the last coat, and ultimately, before I added the nail art, but I'm running low and need to conserve what little I have. I definitely plan to try this again in the future with another beautiful matte polish.
Monster Polishes are for sale in their online shop.
I bought this polish myself.