Happy Monday, reader! Today's look is simple but colorful. I used Sally Hansen's Sun Kissed and Digital Nails's Ultimate Ginger. Let's get started!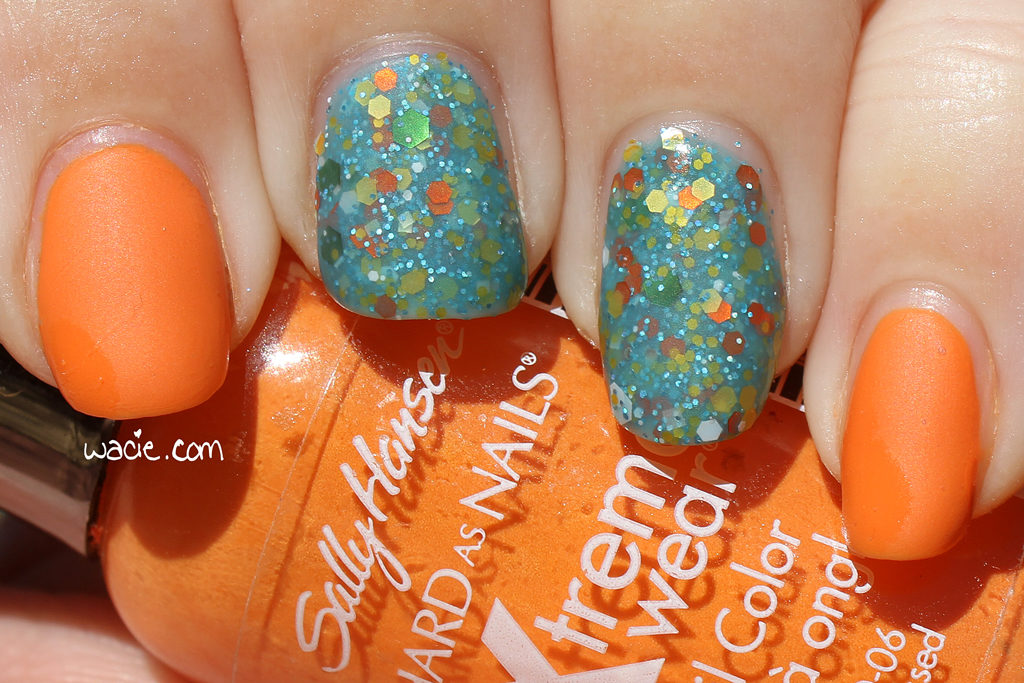 Sun Kissed is a polish I've had for a long time; you can't tell in this photo, but the fill line is somewhere around the French words on the bottle. It may be one of my oldest. I kept it simple here, just because I wasn't sure how the consistency of the polish would be after so many years. It was actually still pretty easy to work with, but it was thickening and stretching like mozzarella around the neck of the bottle. This is the first time in a while I've had the hope that I can finish a bottle of polish.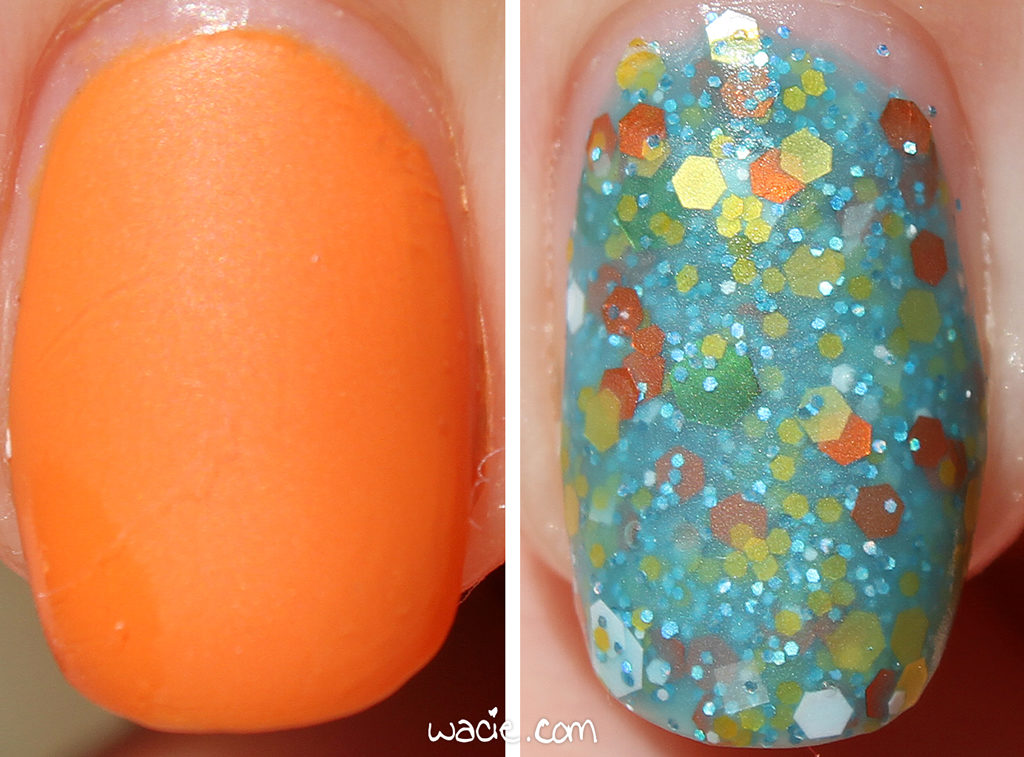 I used Ultimate Ginger here for the orange glitters, as well as the complementary colors. I knew the orange and blue together would make a stunning combination, but I didn't realize how colorful Ultimate Ginger really is. It's not just orange and blue glitters in there; it's yellow, white, and green, too. I know this is a polish based on a painting of flowers (or rather, a Doctor Who episode centered around it? Confession: I've never seen Doctor Who) so it should come as no surprise, but still. There's much more to this polish than I expected.
Sally Hansen polishes are sold in stores. The original formula of Ultimate Ginger was discontinued, with a changed-up version called Penultimate Ginger taking its place. Either way, Digital Nails is unfortunately still on hiatus.
I bought these polishes myself.