It's been a while since I've done any kind of nail art, so I did a gradient for Mani Monday. Gradients are my favorite; it's such a cool look and so little effort. This gradient turned out way better than I expected.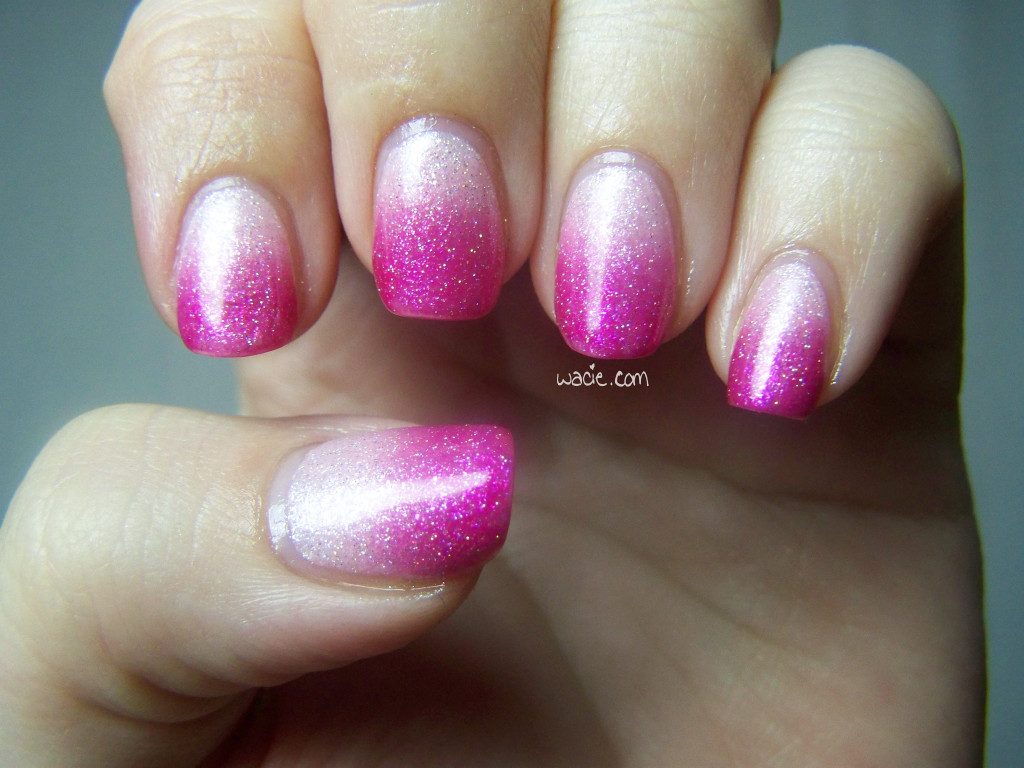 My gradient colors are Julep's Audrey and Sinful Colors's Forget Now. Both colors have pretty shimmer, but are quite sheer; nail lines are visible under two coats of both. Audrey has a soft silvery shimmer; Forget Now's shimmer is the same color as the polish, which is enough to give it some shine. I knew these would make a gorgeous gradient because they're so much alike, and yet so different.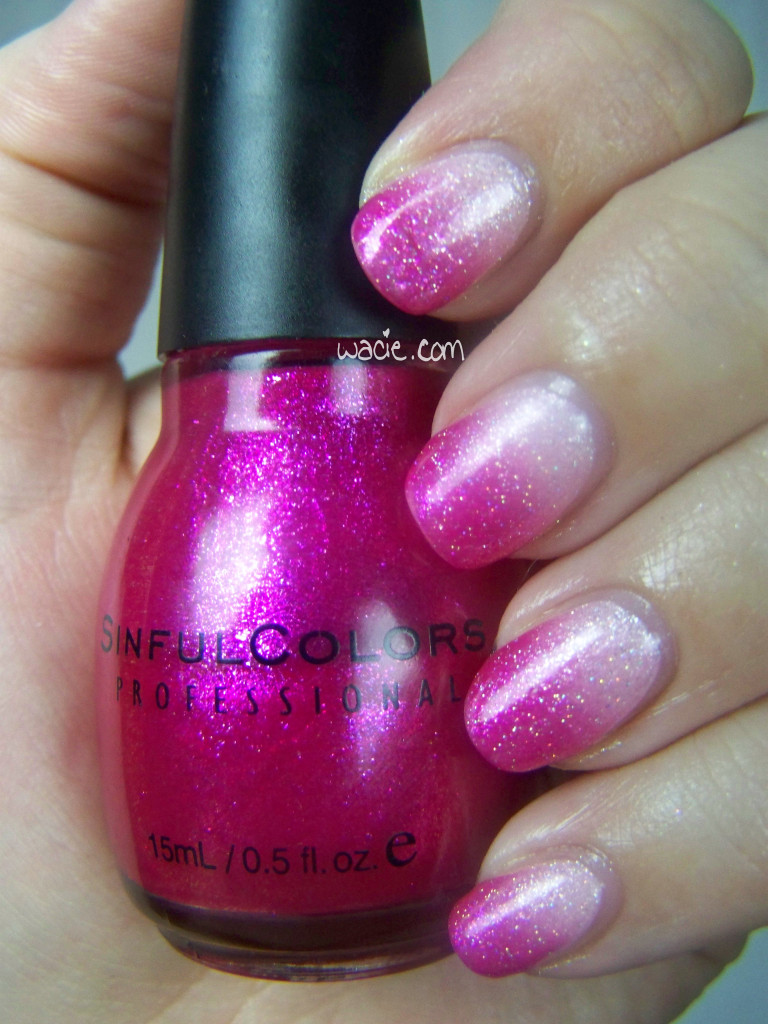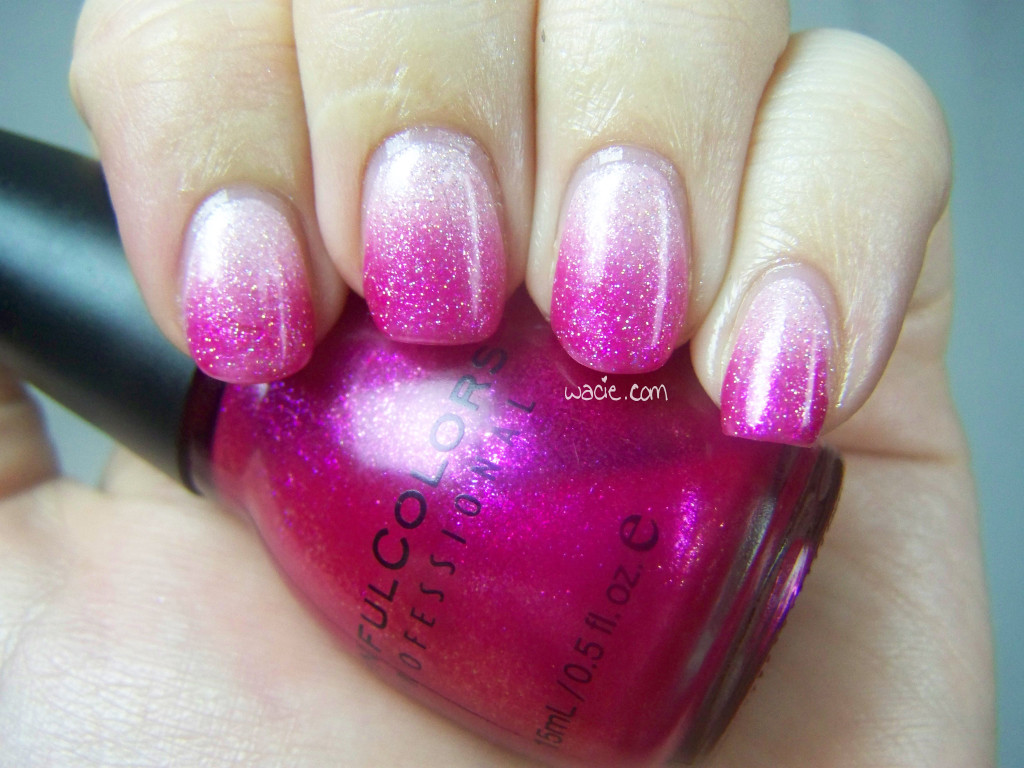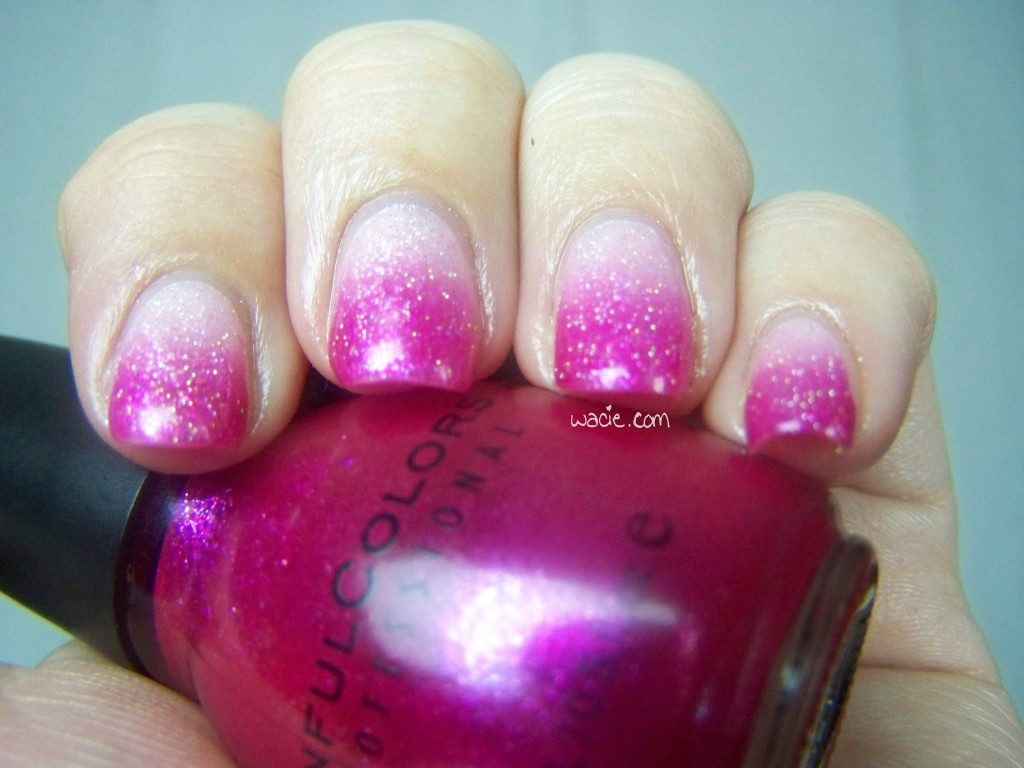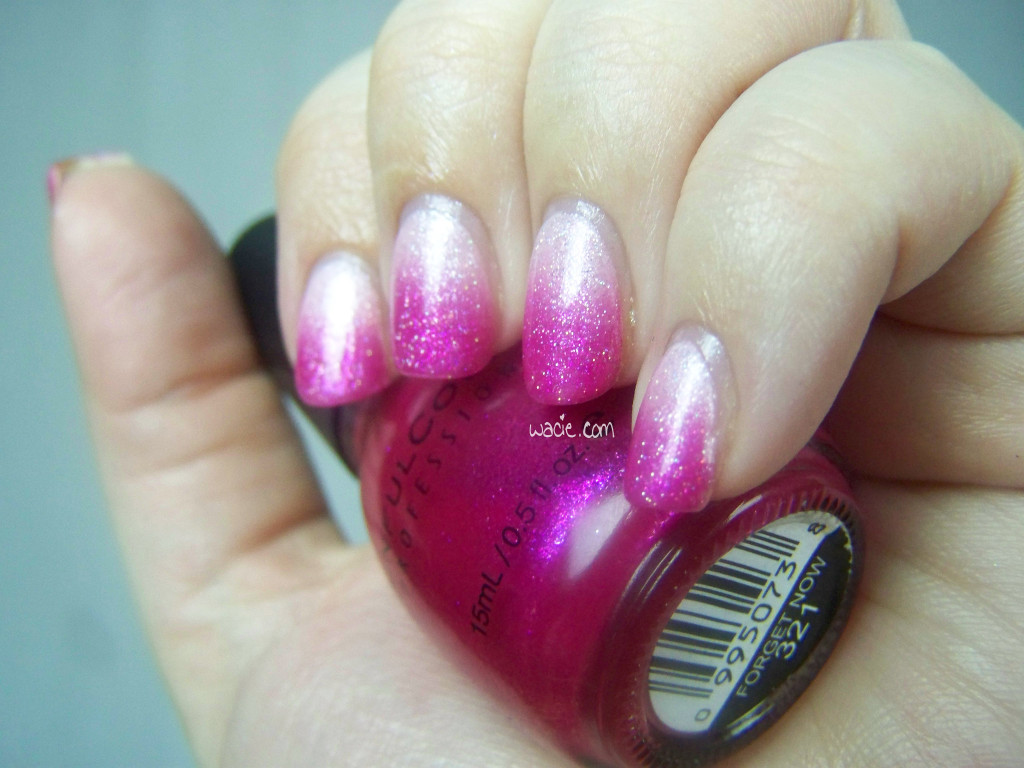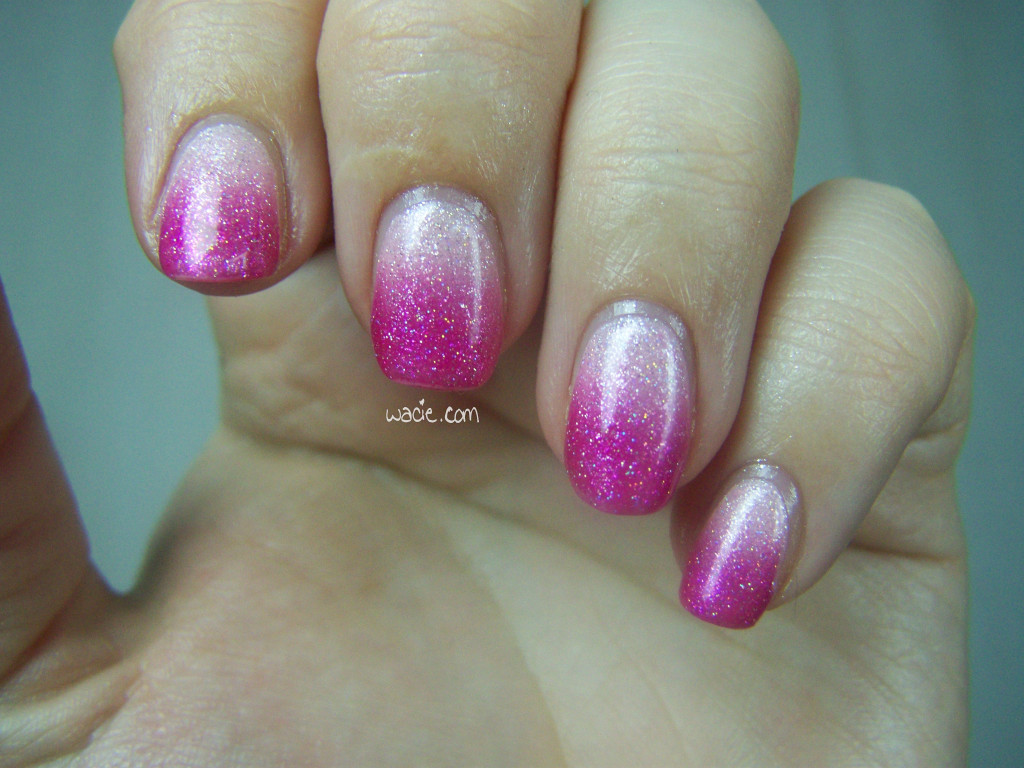 Then I got carried away. The baby holo glitter here is China Glaze's Fairy Dust, and it was only supposed to be an accent on a couple of nails. I decided it looked funny on so few nails and just put it on all the rest. It's even more glitter on top of an already really sparkly manicure, but I think it works. I don't feel like there's too much going on; the fine glitter adds something extra to a beautiful gemlike look.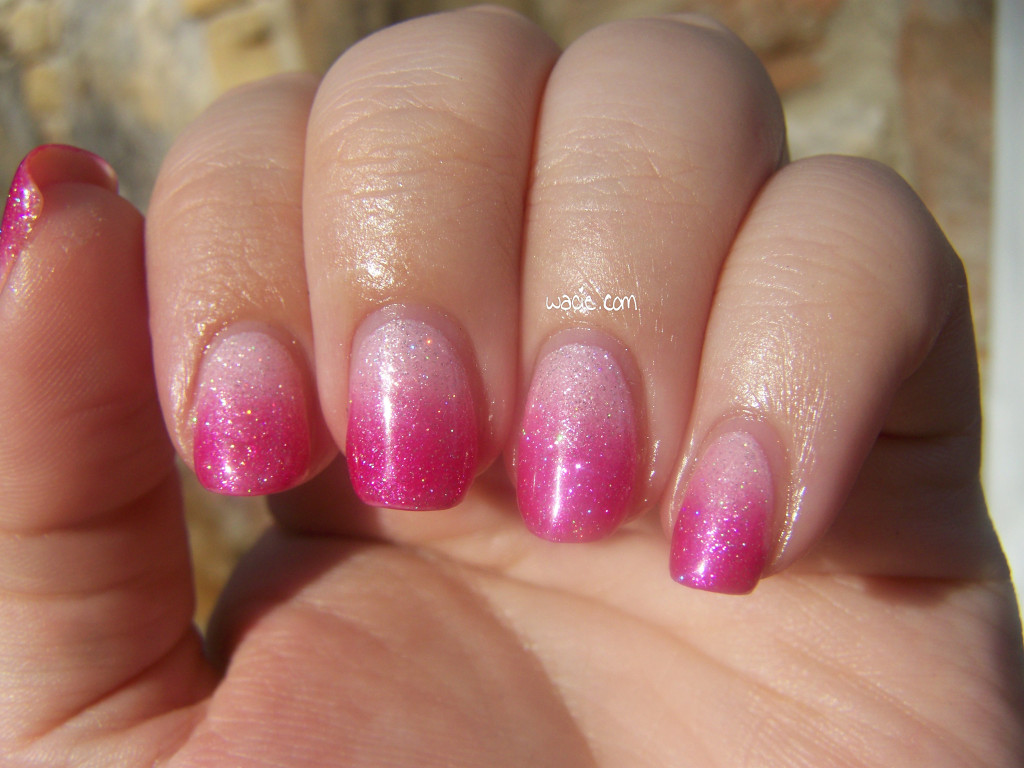 Because I couldn't resist, I added an outdoor photo. This is incredible in the sunlight. I can't even tell you.