Today is the one year anniversary of wacie.com! I can't believe I've been sharing my polish obsession/calling for help for an entire year. A lot has happened since I started doing this. I bought a ton of nail polish, I started my own brand, and I've made a lot of awesome friends in the nail blog community. It's been a fantastic experience. To celebrate, I've compiled some stats about the blog, made some charts, and decided to post them for all to enjoy. Yeah, I am wicked fun at parties.
Sally Hansen is the most often used brand, being used in a total of 16 different manicures. Blue Eyed Girl Lacquer was the brand swatched the most times. Blue was the most often used color, and gradients were the most frequently used nail art technique. Here are the graphs!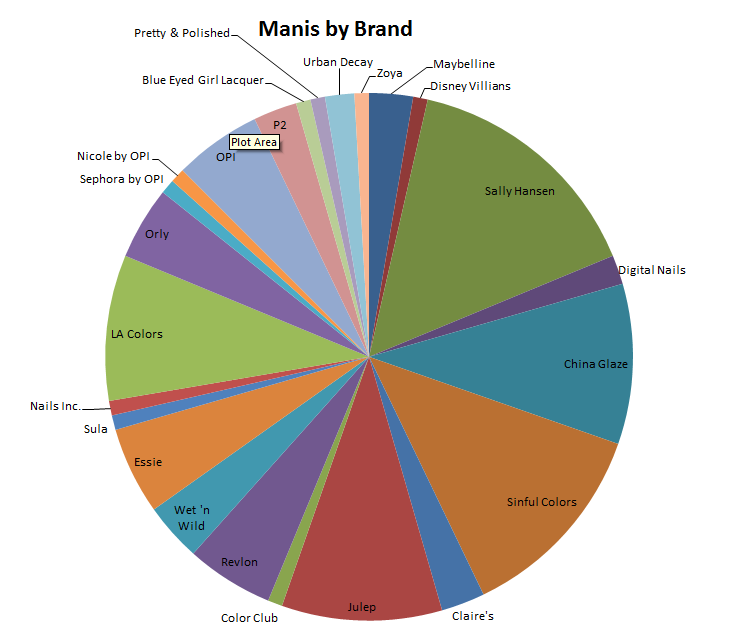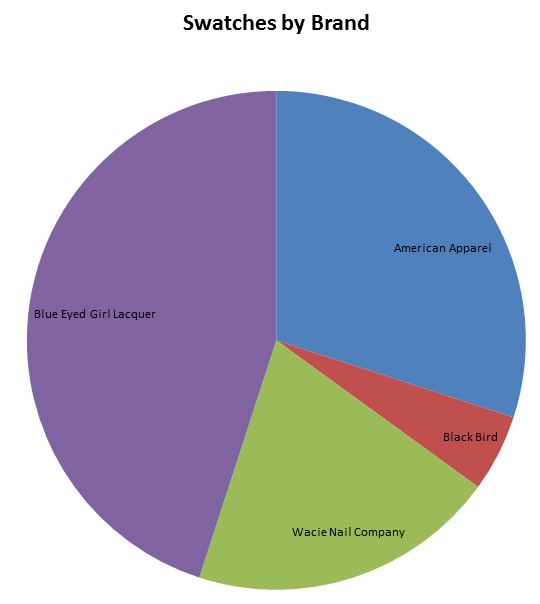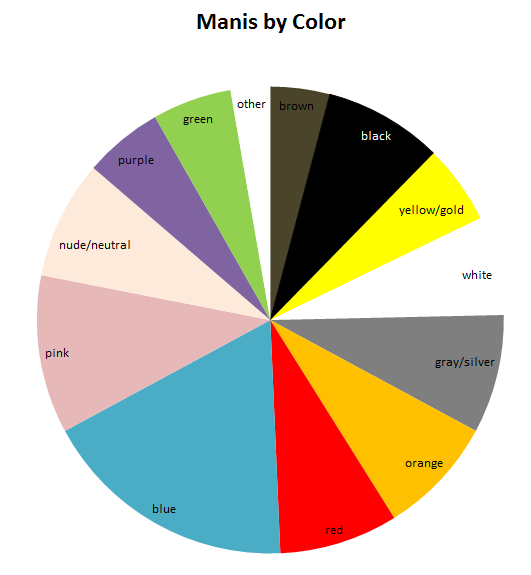 Some other numbers:
Glitter was used in 63% of all manicures.
22% of the polishes featured on the blog were made by indie brands. Four of them I made myself.
I have 617 bottles of polish. I've only used 133 on the blog. Before I started the blog, I had less than 200. 79% of my collection hasn't been on the blog yet, and even fewer have been used at all.
I have posted 74 manicures this year.
The numbers this time around were small and a little boring, but next March, I think they'll be a little more interesting, if you can say that about arbitrary nail polish blog stats. Whatever, I think it's cool. Here's to another year of wacie.com!