While Wacie Wednesday is usually reserved for promoting new Wacie Nail Company products, I've decided to share a nail fail this week instead. Deli-Style is a product I promise to never unleash on the public. Except for right now.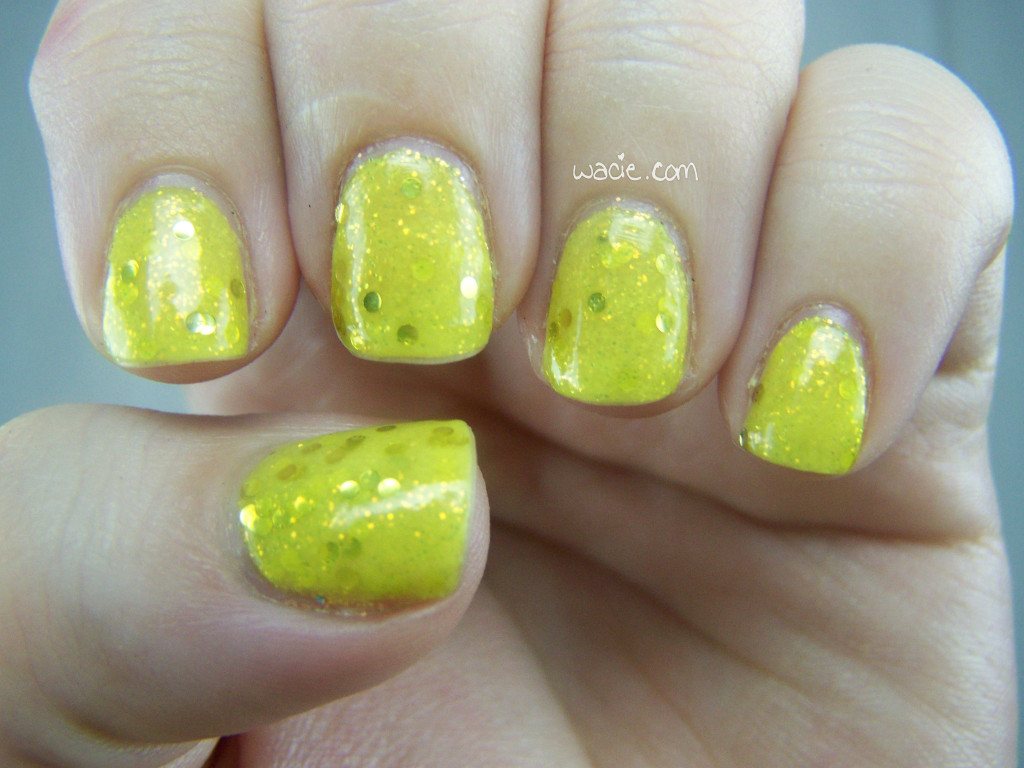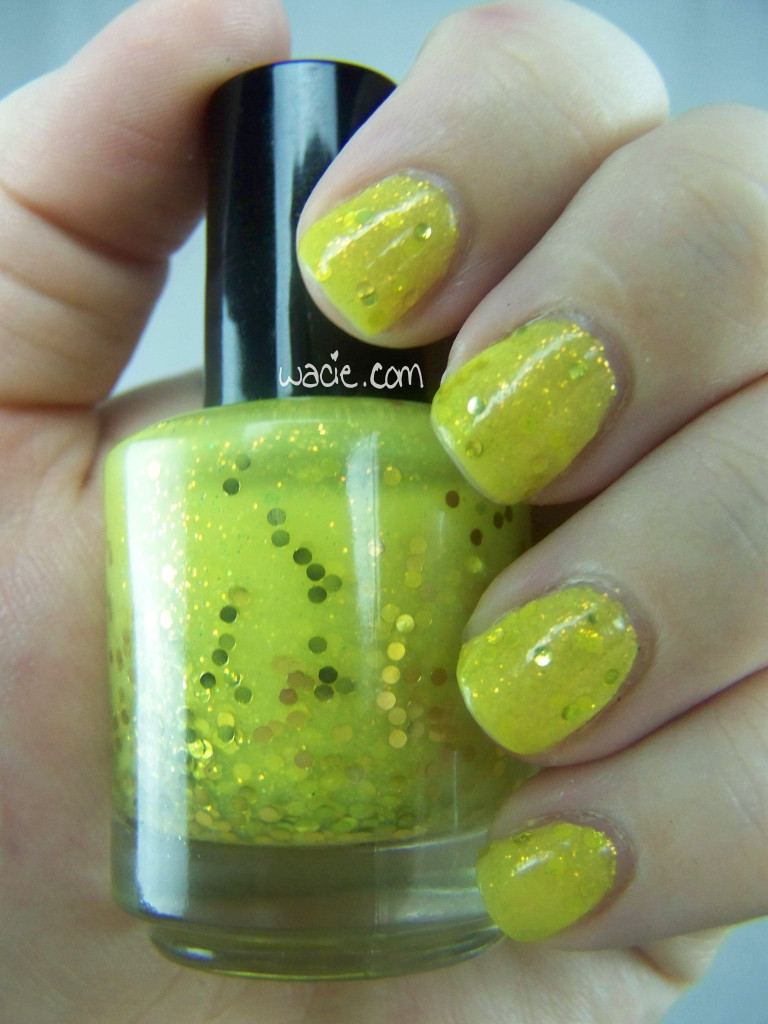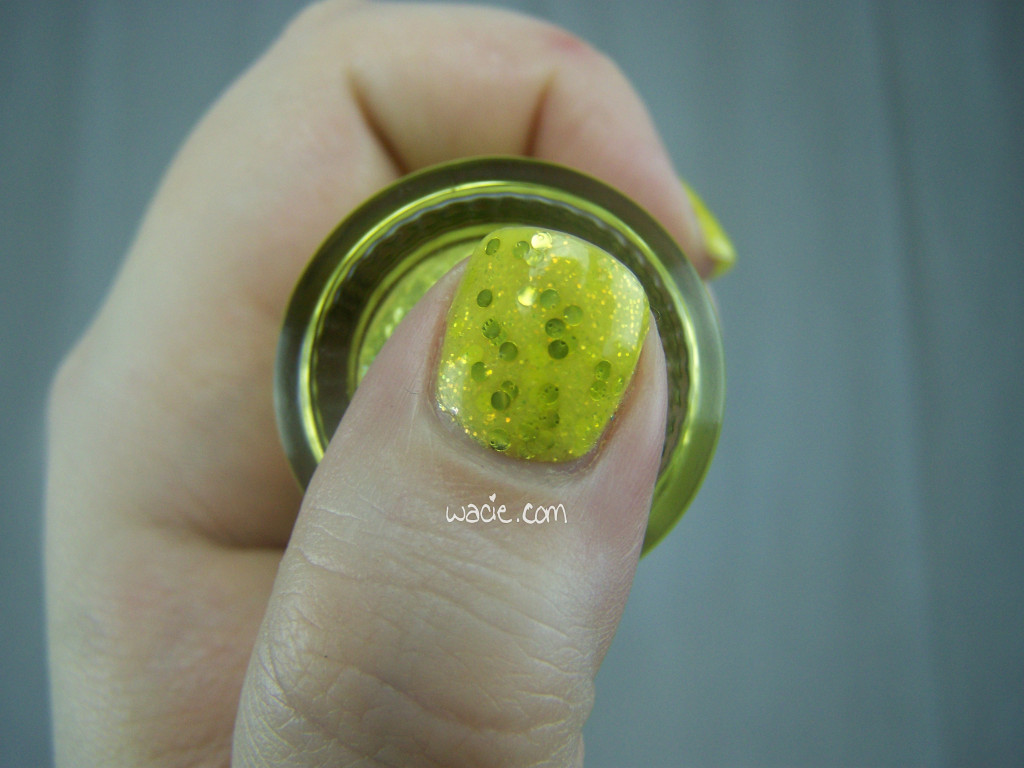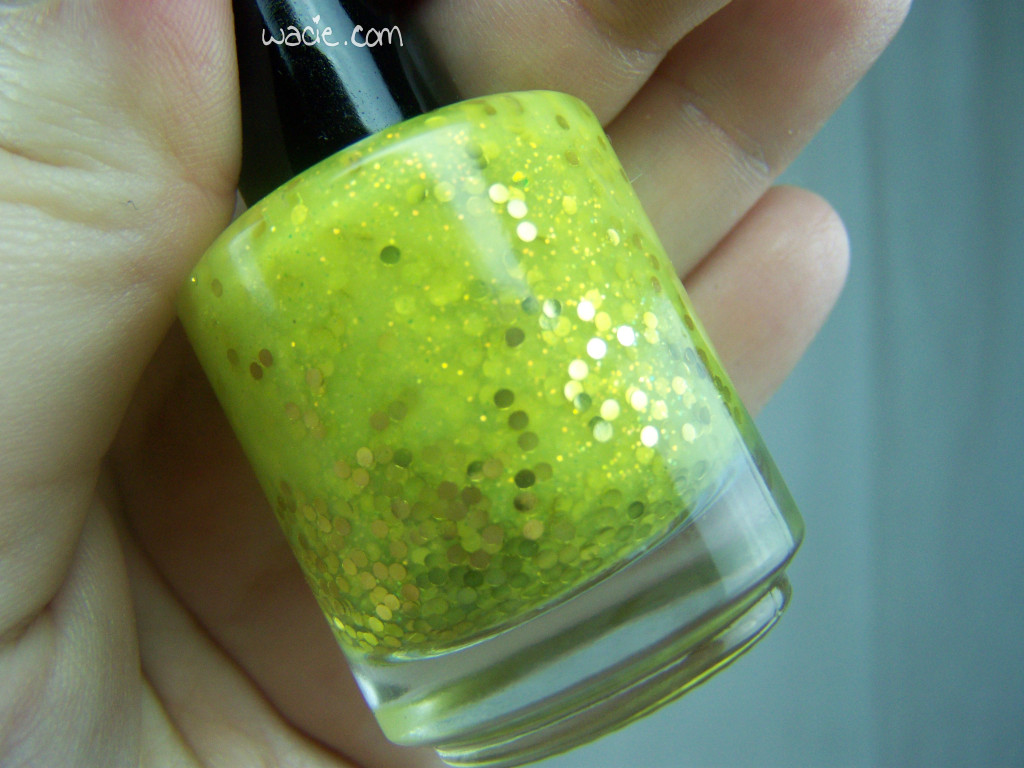 Deli-Style is a yellow jelly with fine iridescent glitter and metallic gold dots. It's the failed result of an attempt at a beer-inspired polish. I was trying to make something that captured the fizzy, wheaty appearance of hefeweizen. Instead I got something that looks like it was meant to be squirted onto a sandwich.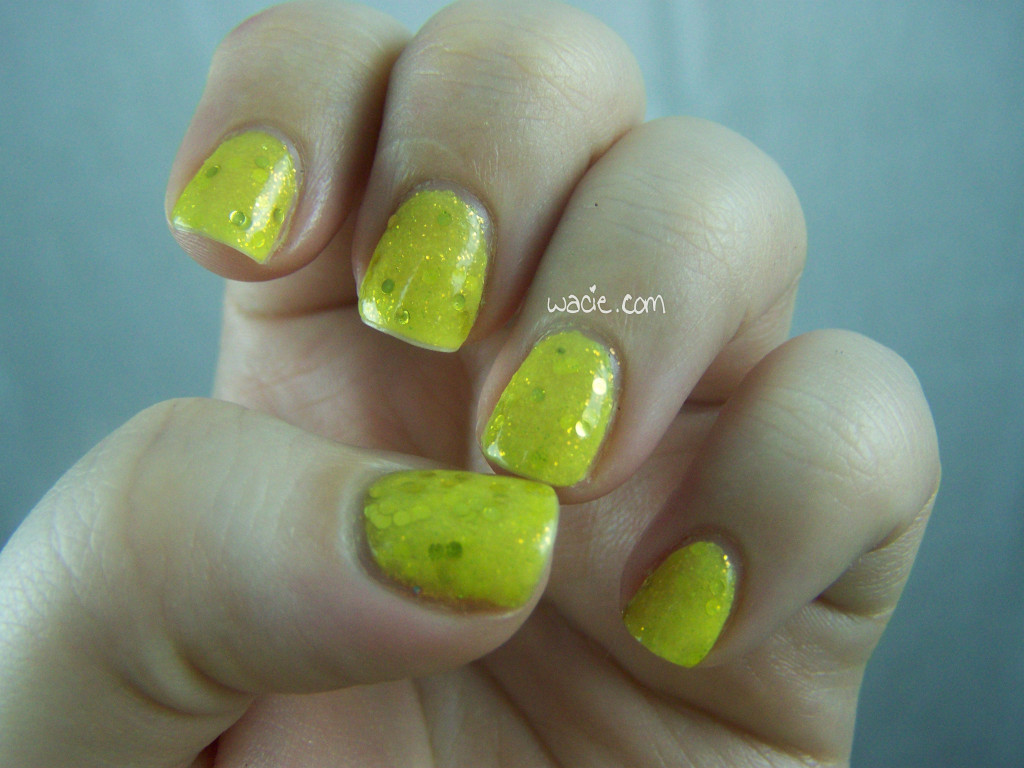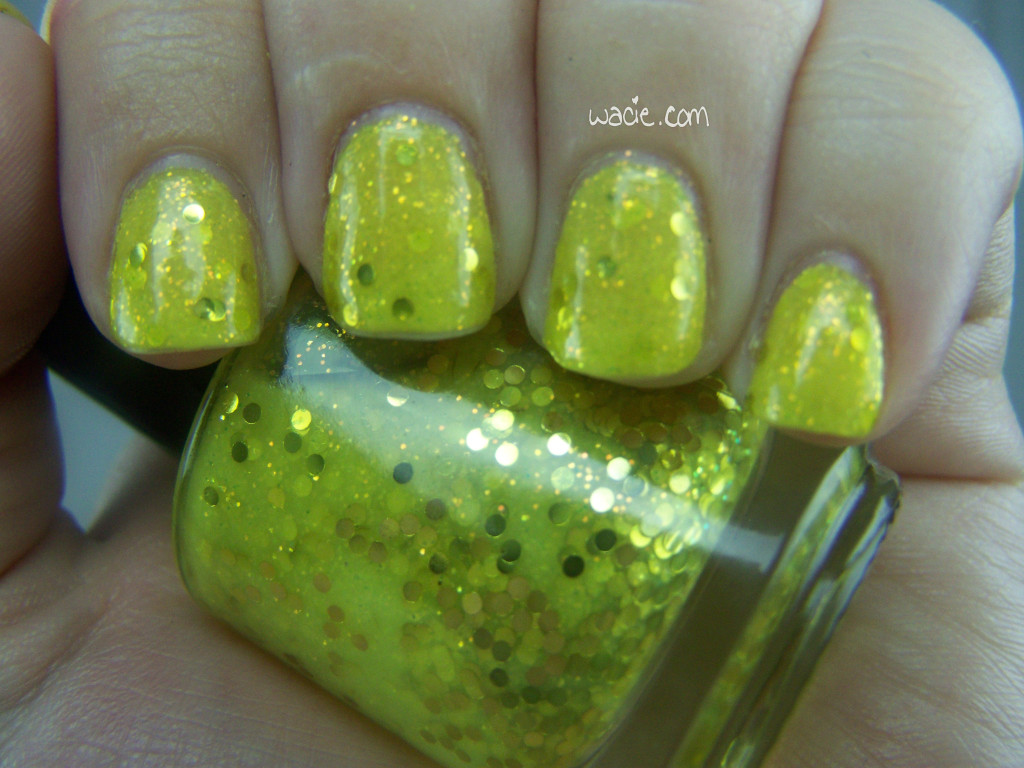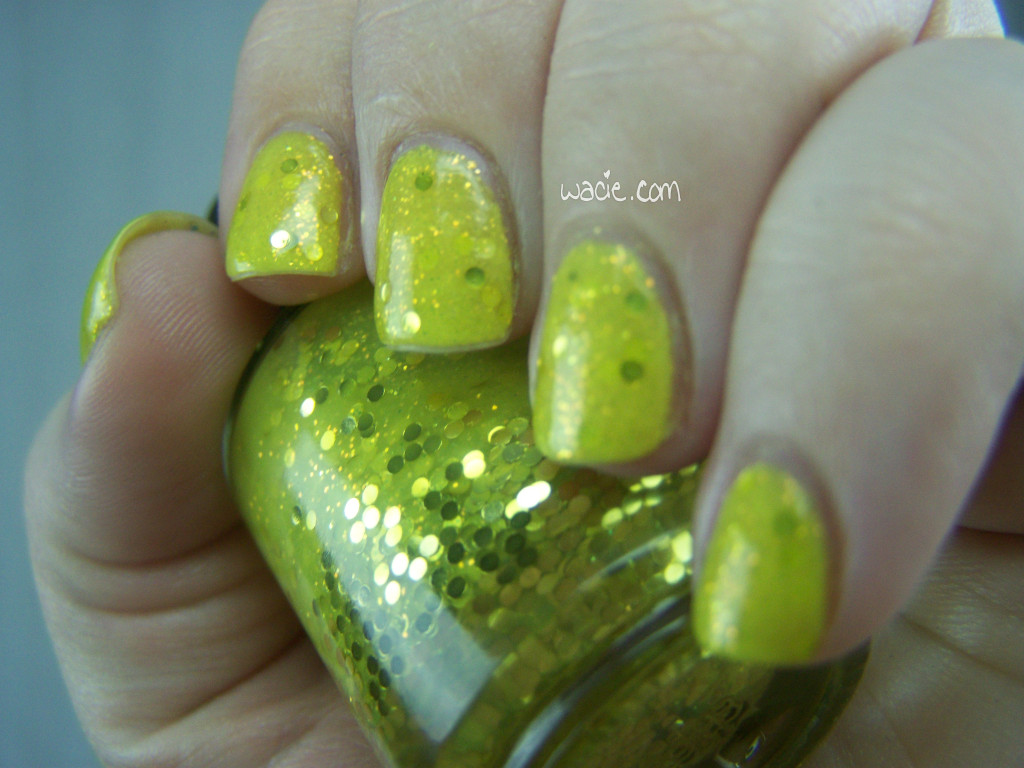 It's actually not that bad in some lighting. In my office, it looks a bit more like a lemon yellow than a mustard relish. I was actually thinking of renaming it until I went into the studio and saw them under the softbox. It's still as gross as ever. If there's anyone who would actually want this polish for themselves, I'd happily make it for you, but I'd also be concerned.