Hey, reader! Happy Monday! Today's mani reminds me a lot of an older one, where some glitter on just a couple nails was a fashion statement. Man, accent nails seem so quaint now. For this look, I used Julep's Dianna and Lynnderella's Seven Swans Swimming.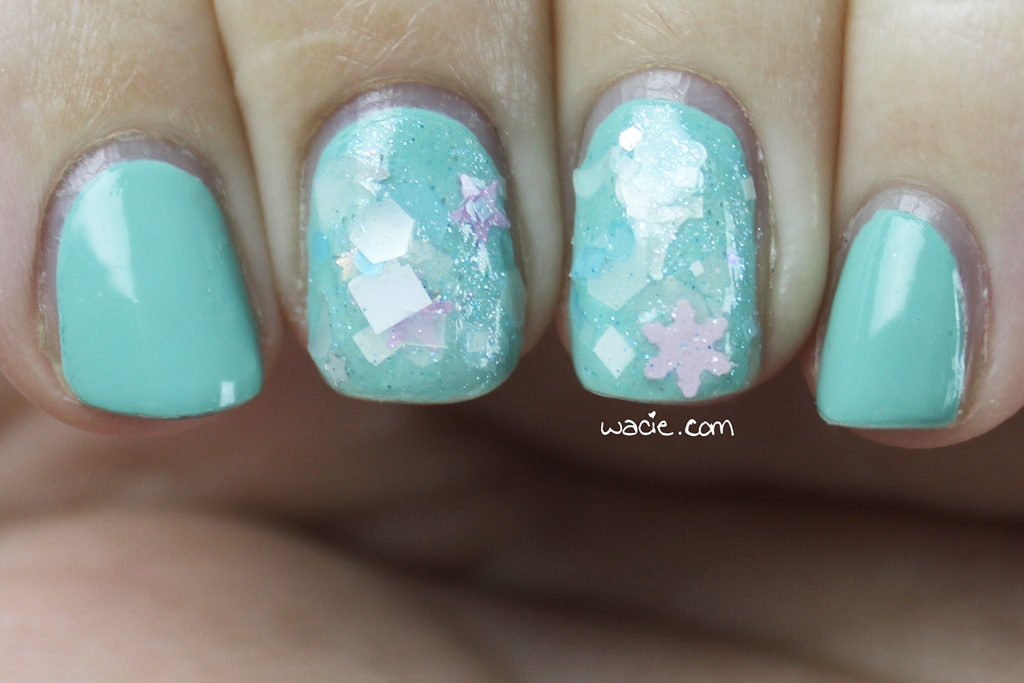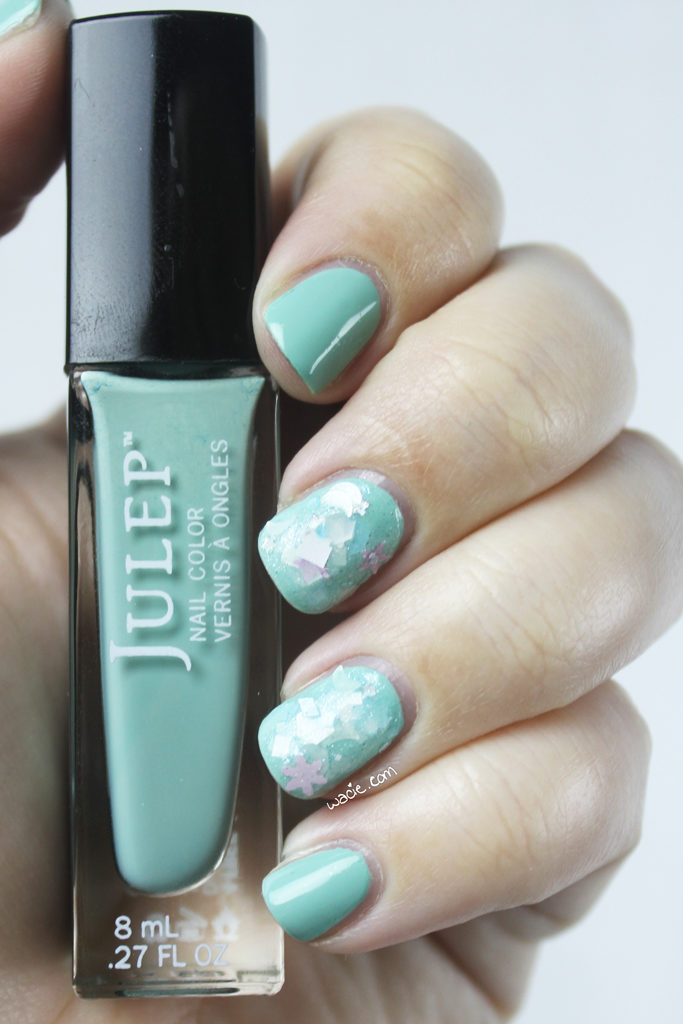 It's been a long time since I've worn a creme unfettered like this, and I have to admit, I really like it. Cremes are so underrated. I used to pass over them so often, but when you really think about it, they're the perfect finish; they're color and shine and nothing else. This shade in particular, Dianna, has been a ton of fun to wear so far; it's that perfect midcentury modern robin egg blue. Like I said, underrated.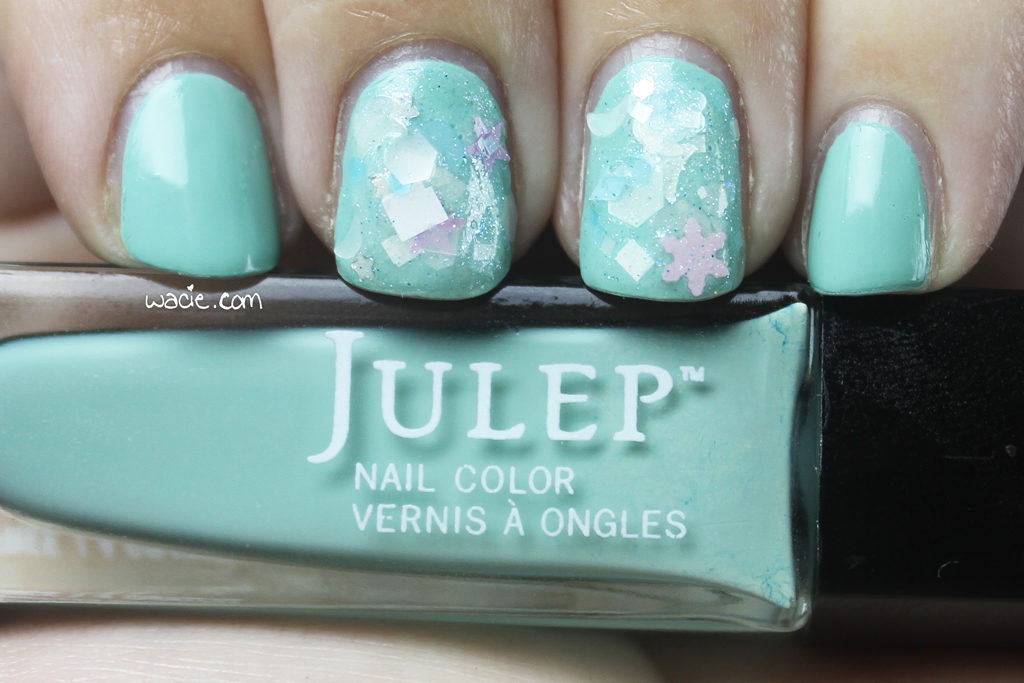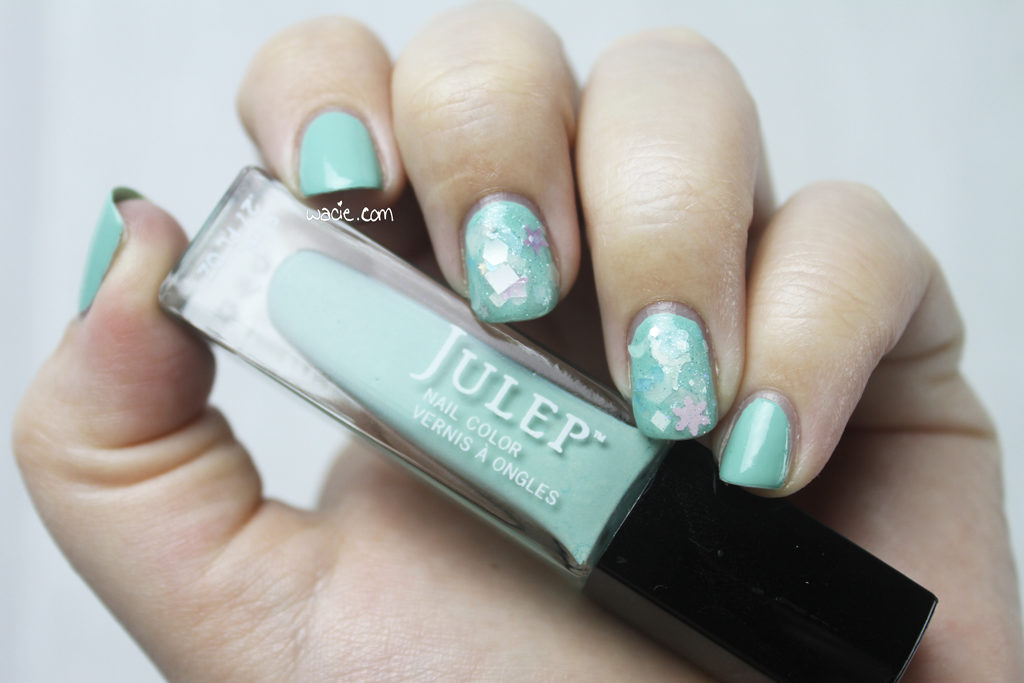 I chose Seven Swans Swimming for my accent because the shimmery blue base it's in was about the same color as Dianna, and some of the glitters are, too. The glitter mix is fantastic in this polish; pink and white are the perfect companions to robin egg blue, and the shapes add a lot of variety. I know the snowflake doesn't quite belong there — tomorrow's high temperature is 83 degrees F — but it's cute. It's kind of mid-mod, too, now that I look at it. It could be a classic winter in Florida mani as well — winter motifs in summer colors — that's mid-mod too, isn't it?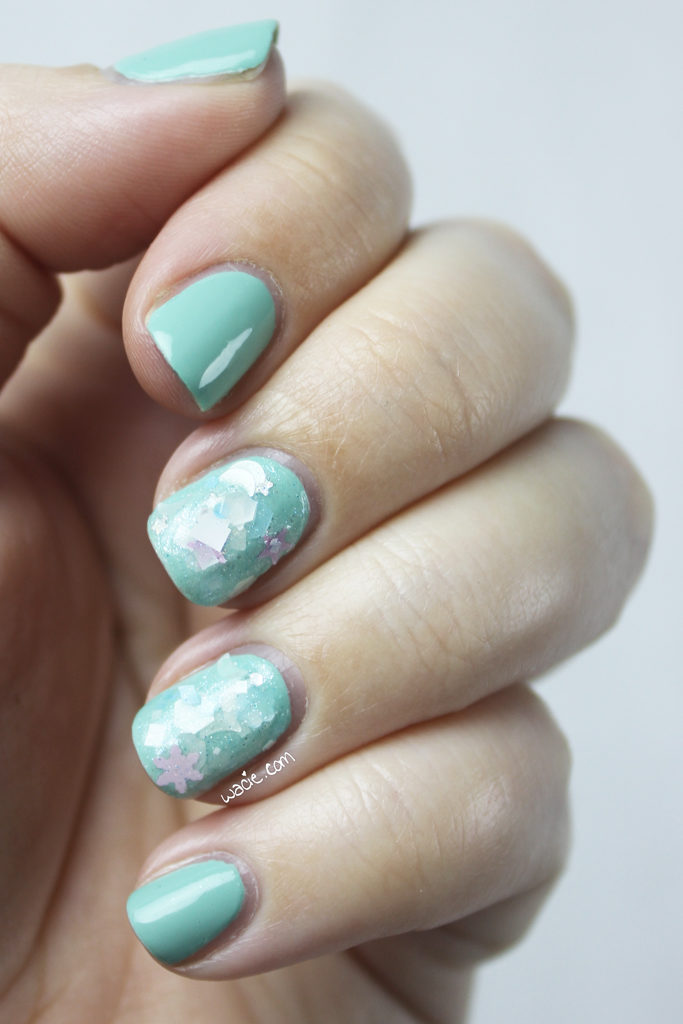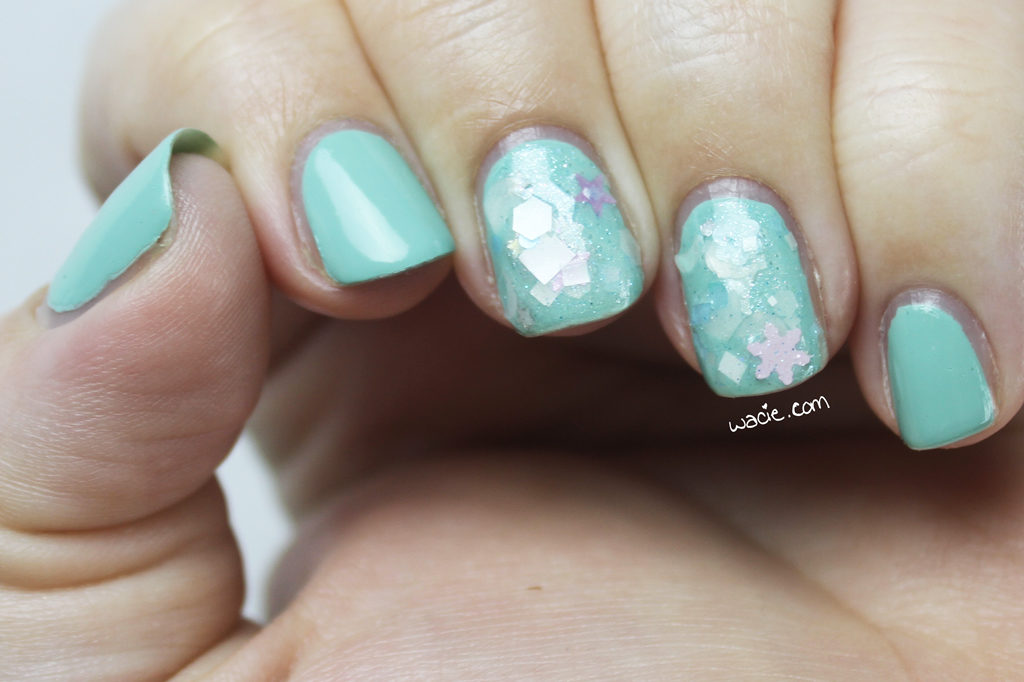 The following photos were taken in direct sunlight. The fine shimmer in Seven Swans Swimming gets washed out, but you can see the glitter in greater detail. You can also see the shine of Dianna in all its glory.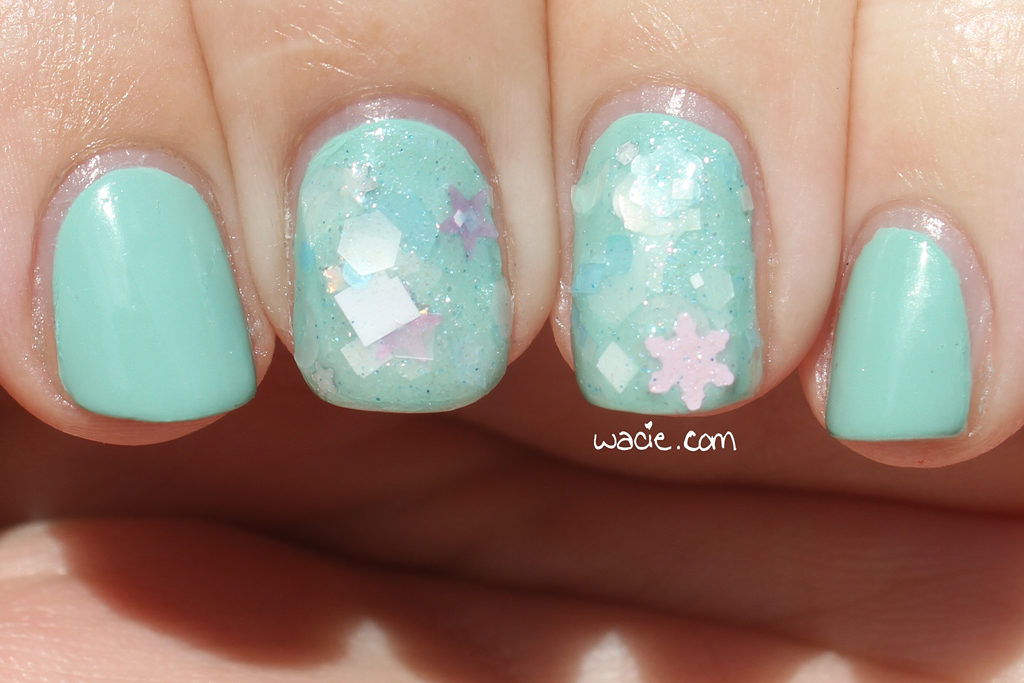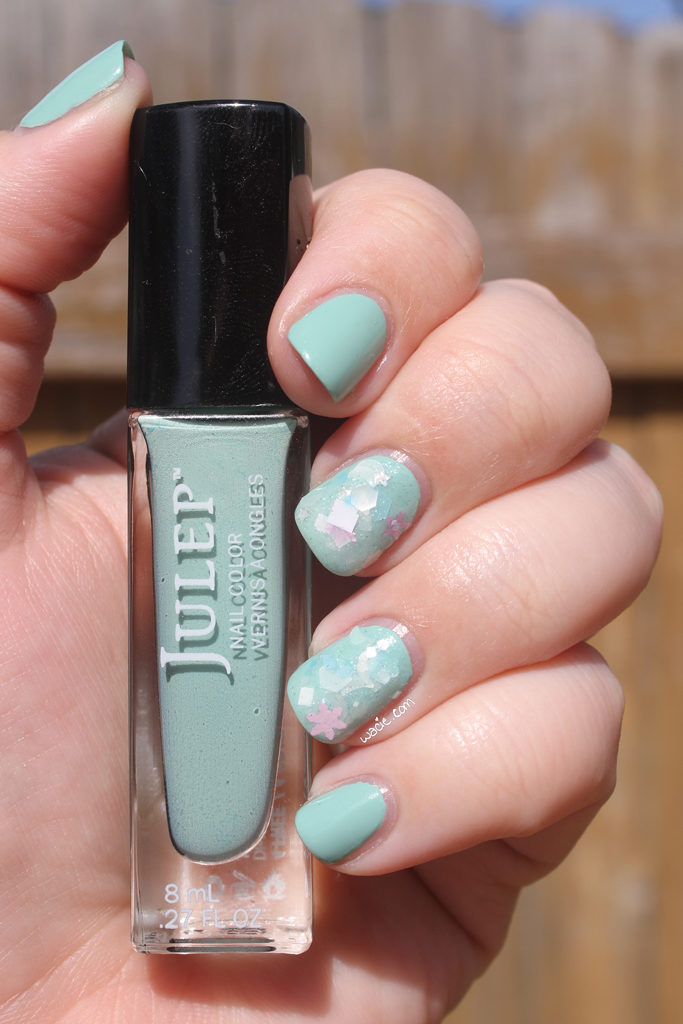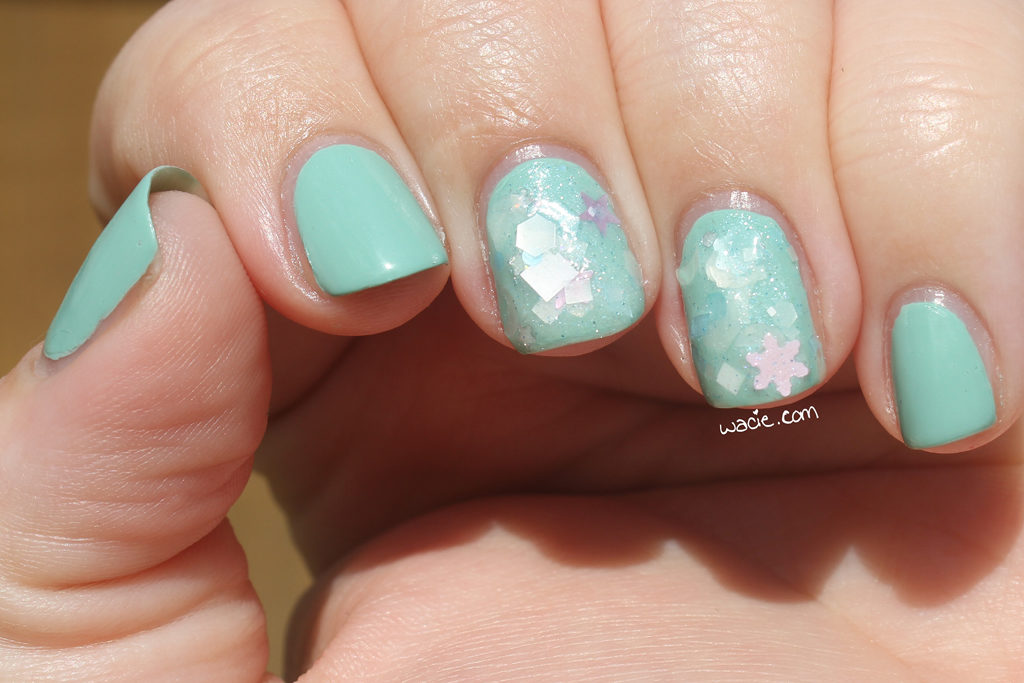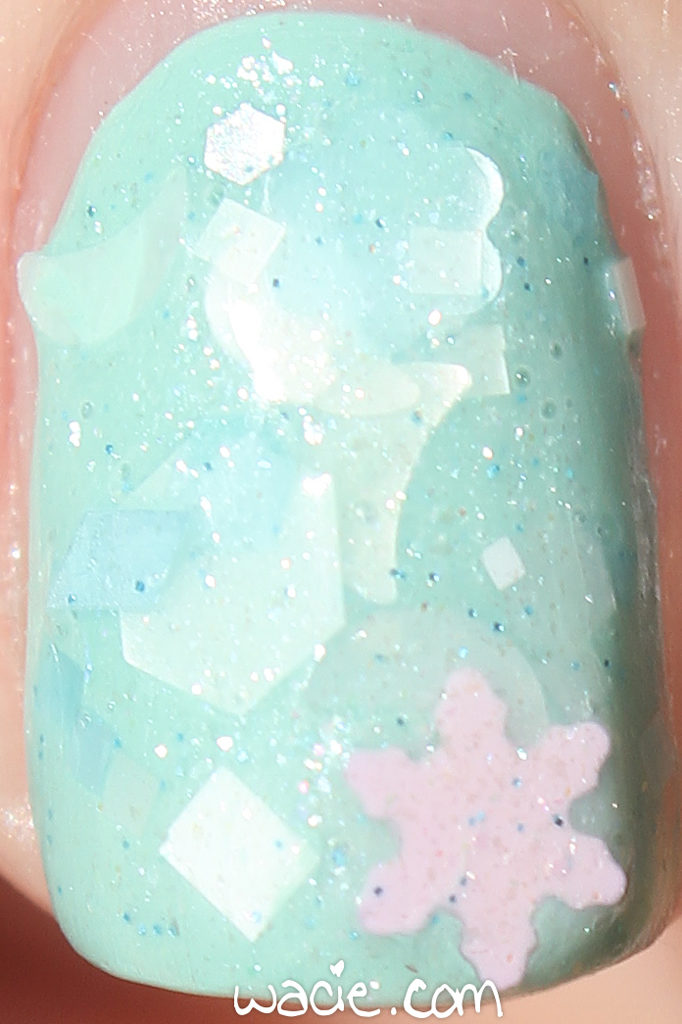 Seven Swans Swimming is available from Lynnderella.com. Julep is sold in stores.
I bought these polishes myself.