Happy Monday, reader! My look today is an experiment; I'm using a fan brush for nail art for the first time ever! I bought a cheap drugstore nail art kit just for the fan brush in it, and I've finally gotten around to using it. For this look, I used a faded bottle of Sinful Colors's Dream On, Kleancolor's Neon Orange, and Island Girl's Aloha Paradise.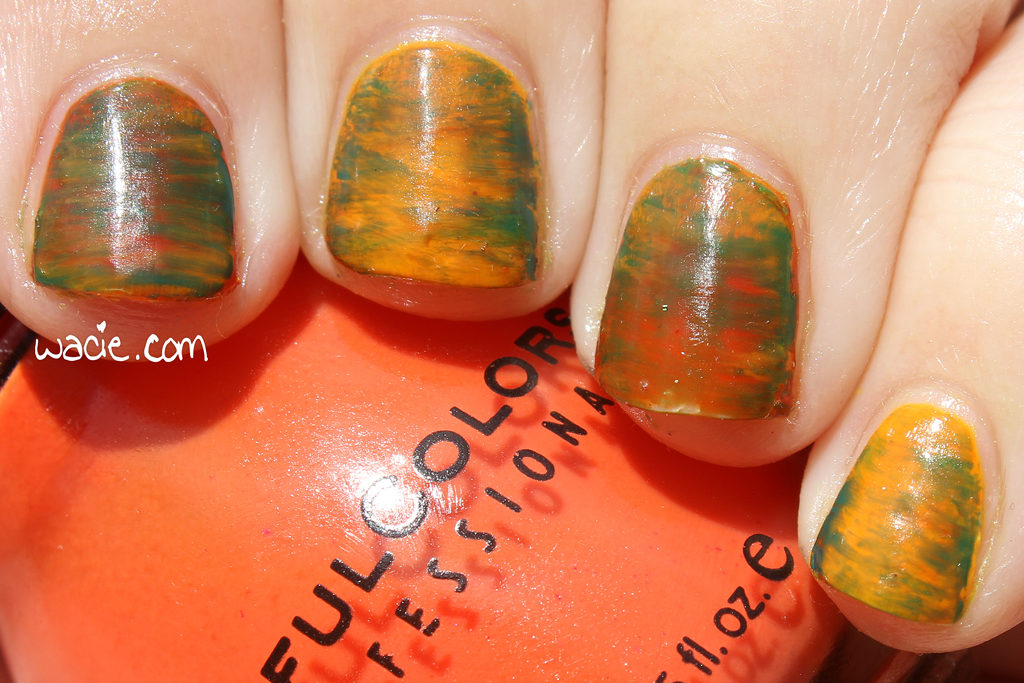 I started this look off with a good base of Dream On. Like I said, this polish faded dramatically. It was once a vibrant neon purple that became the coral you (kind of) see here. Even when I got this polish, I wasn't a huge fan of it; it takes all of three coats to cover all the streaks and leaves behind a cheap-looking flat finish. I love Sinful Colors polishes to death but this one was never my favorite.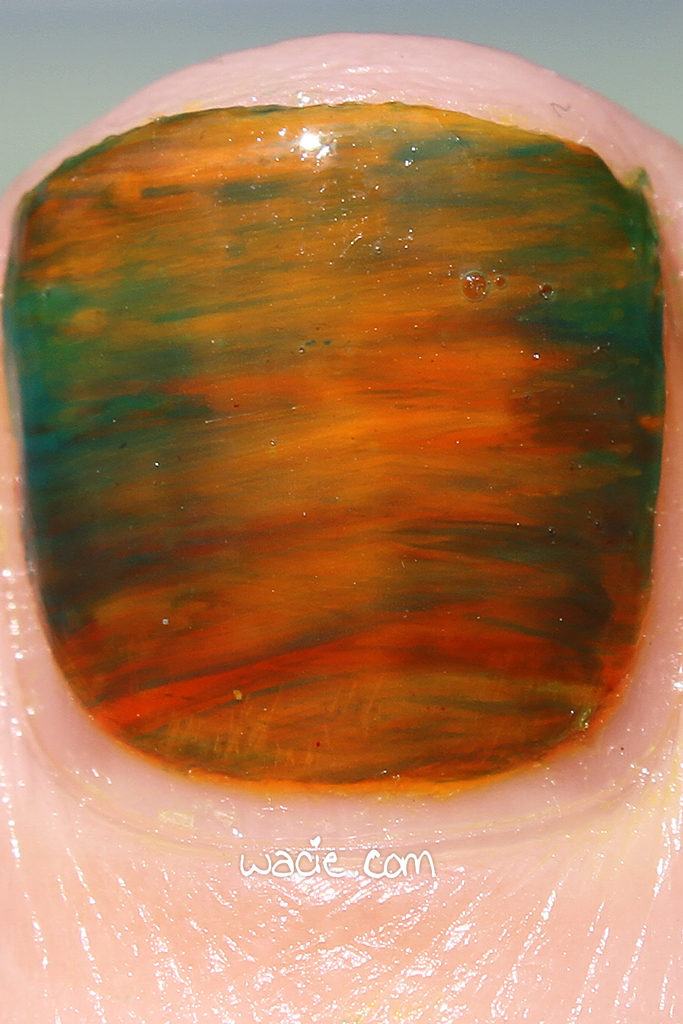 I originally didn't include Aloha Paradise in this look, but ultimately, the look needed something for contrast. Dream On and Neon Orange are both on the sheer side; obviously the coverage builds, but for nail art, something with good coverage is ideal. It didn't look like anything without the teal to liven it up. After that, I just kind of brushed the polish back and forth over the nail until I started getting dry brush strokes. It looks amazing up close like this when you can see the brushy details, but from far away, it just looks like a brown mess.
Sinful Colors and Kleancolor are sold in stores. I found Island Girl in Hawaii.
I bought these polishes myself.