Happy Sunday! It's been a long day, and I'm excited to finally bring you today's swatch! I've been dying to wear this polish, and I'm thrilled to be showing it to everyone. This is Orly's Space Cadet; I'm wearing three coats of Space Cadet with one coat of Gelous top coat.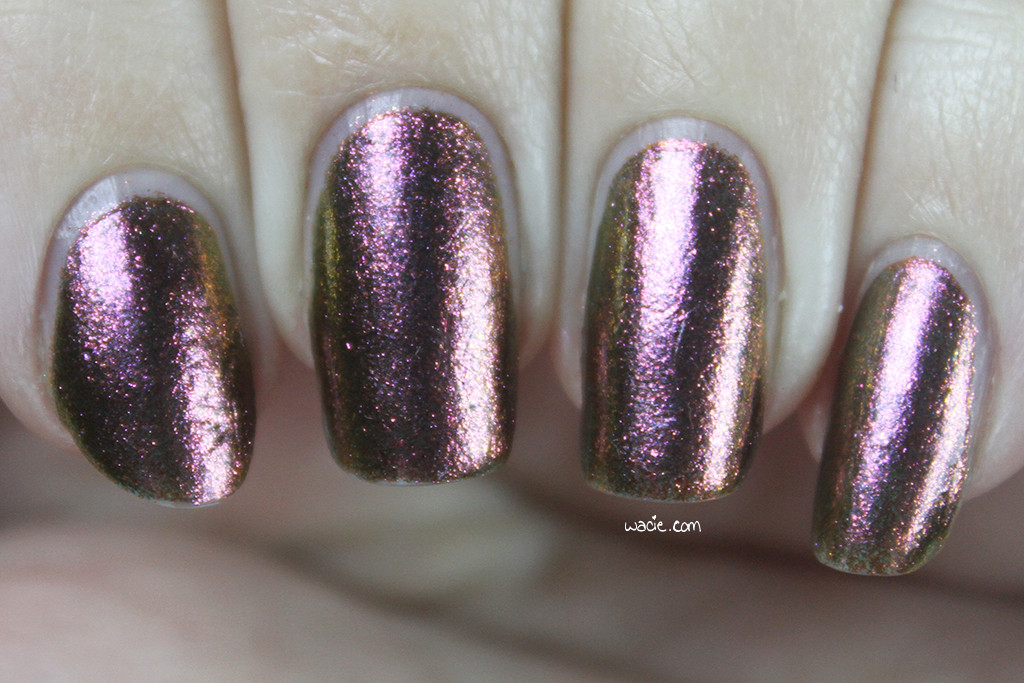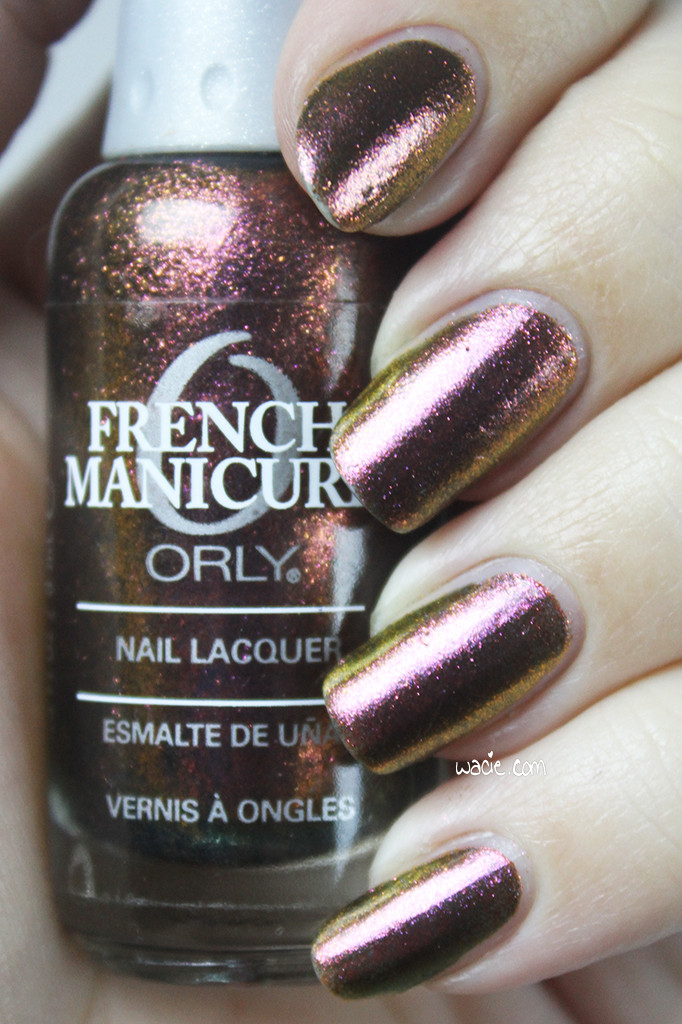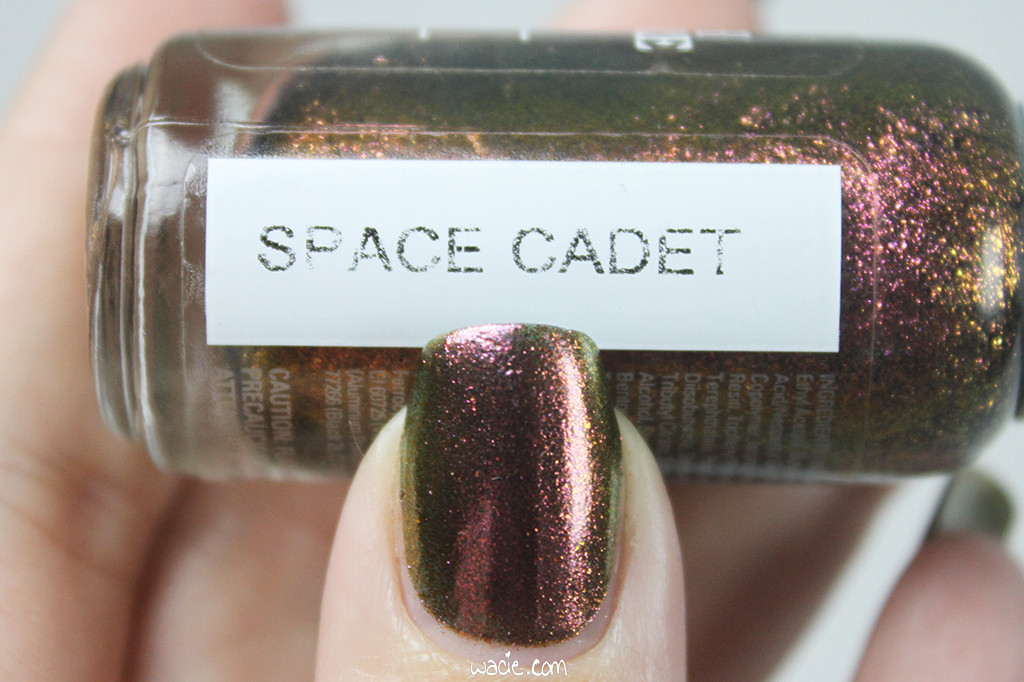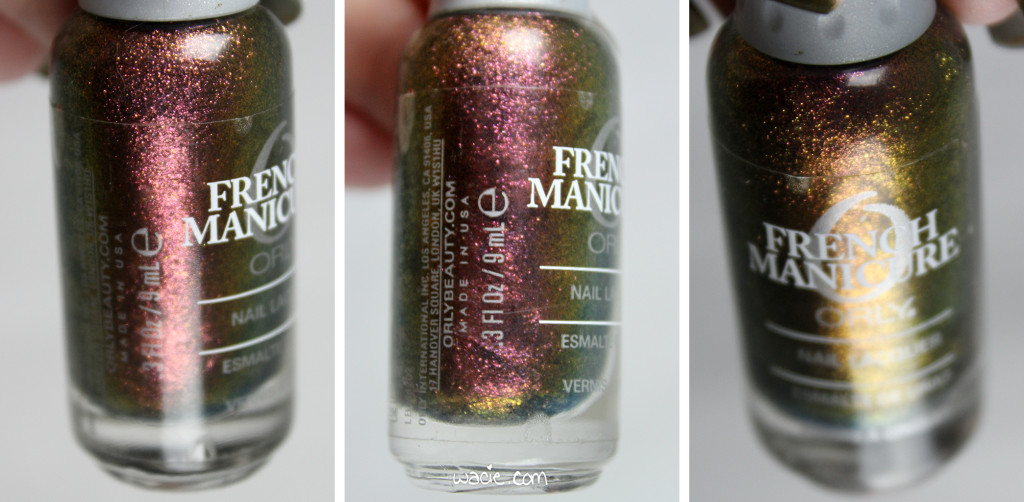 Space Cadet is a purple, copper, gold, and olive multichrome polish. The polish is a deep indigo base; the mutlichrome effect comes from the larger pigment particles in the polish. If you look closely, you can see where they didn't cover the nail all the way and the blue color of the base is more visible. Application was easy, and product consistency was good; the polish wasn't too thick or thin, and the polish spreads well over the nail. I needed two coats for full opacity. The shifting effect is strong and occurs in any lighting condition. It dried quickly with a smooth and glossy finish. I added top coat for extra shine and protection.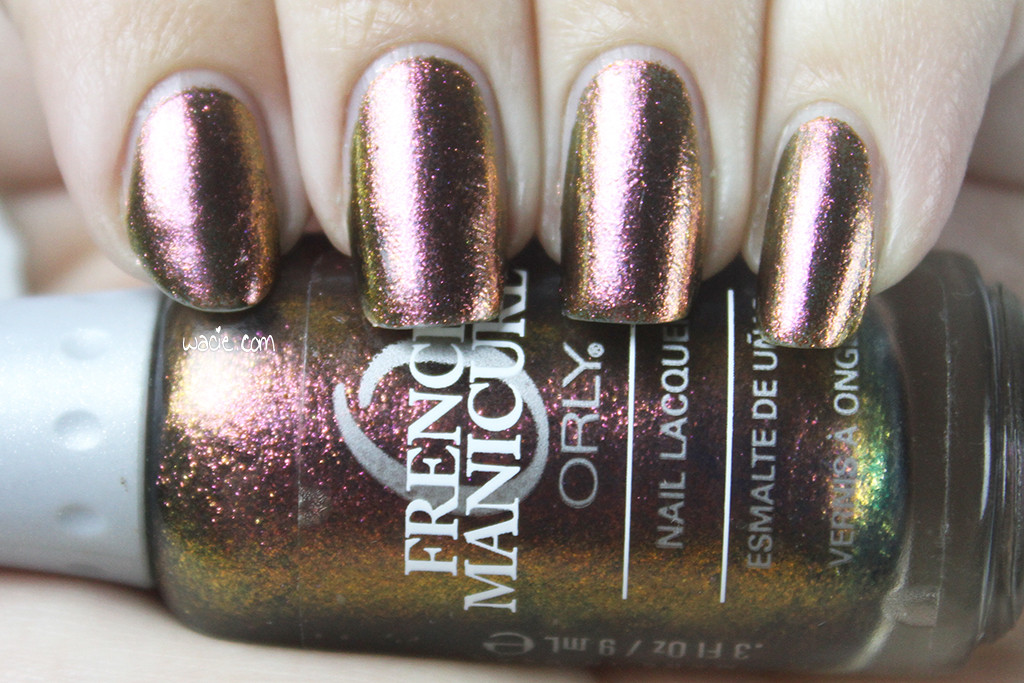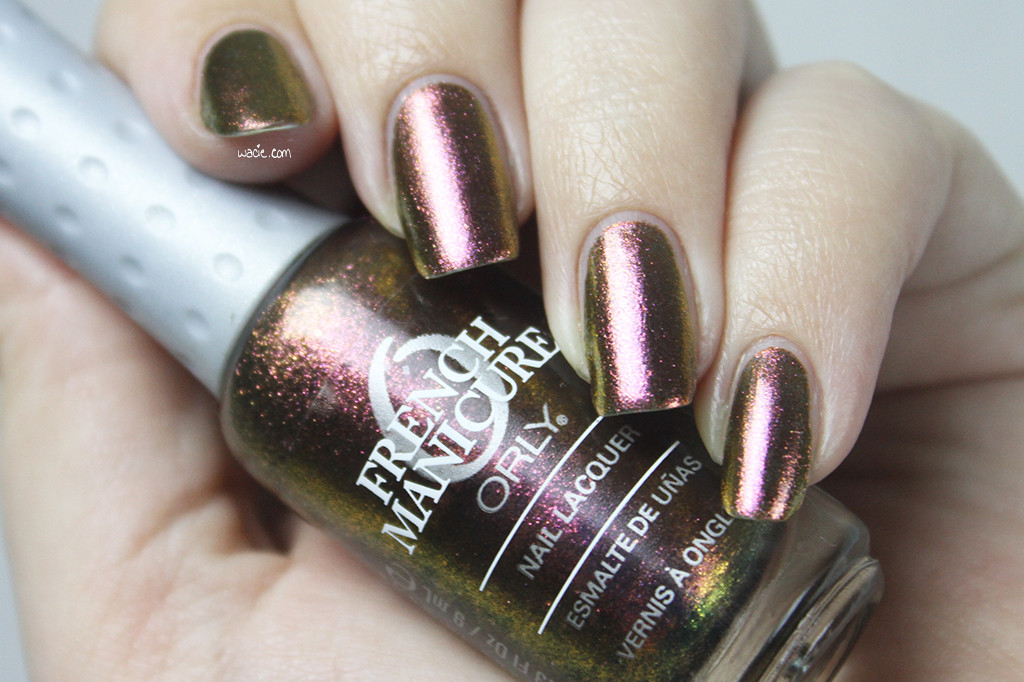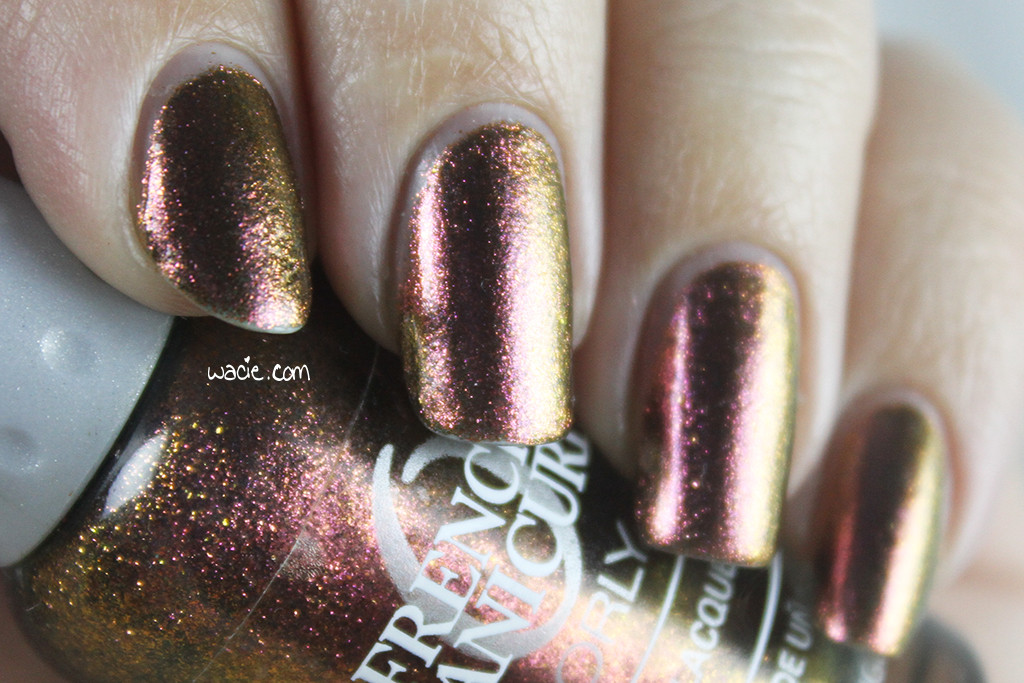 So I'm really, really impressed with this polish. I know it's been out a while, I know how late I am to the party, but man this polish is awesome. It's probably the strongest shifter from a mainstream polish I've used yet. You can see the pieces in the polish and how large they are; it's basically a fine glitter in there, so those it's not as smooth as a multichrome from I Love Nail Polish might be, this one performs about as well as those do. The color shift requires very little effort to see — all one has to do is move their hands a bit and their nails will look completely different. There's such a wide variety of colors between the shift, too, that one rarely sees the same color twice. It's absolutely stunning. I tried so hard to capture the shift, but I did not do it justice. The shift is pretty intense, and I guess the camera couldn't handle it.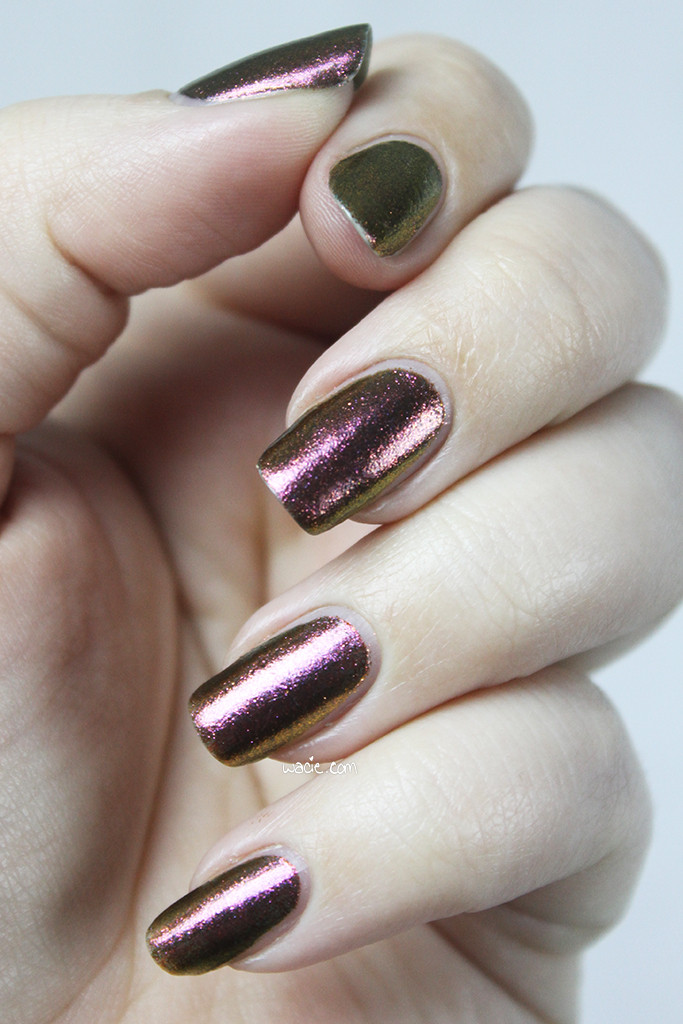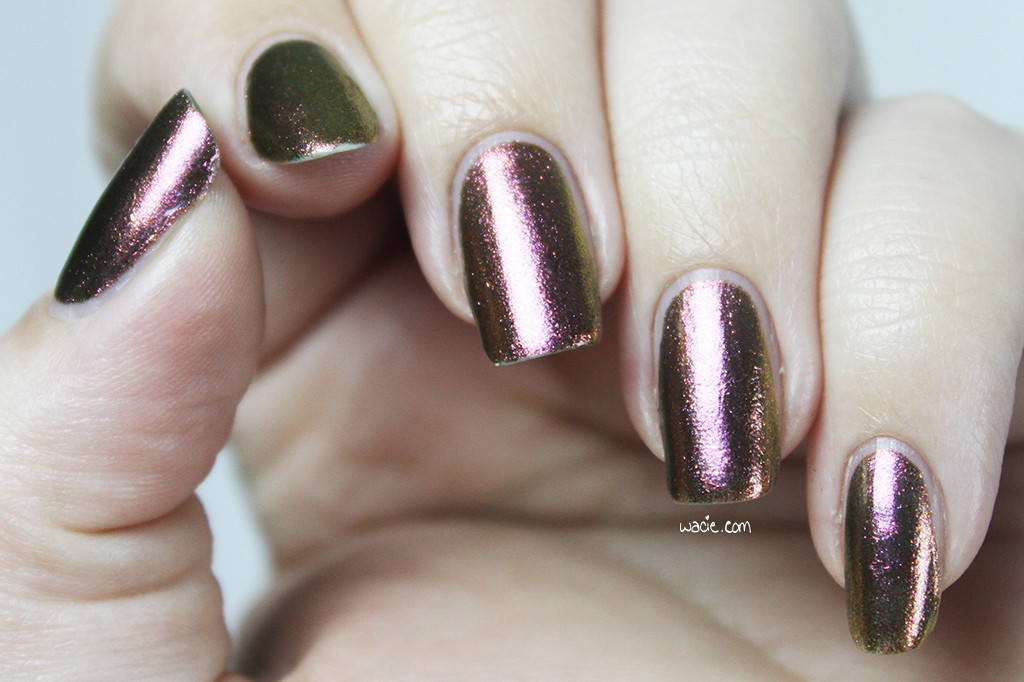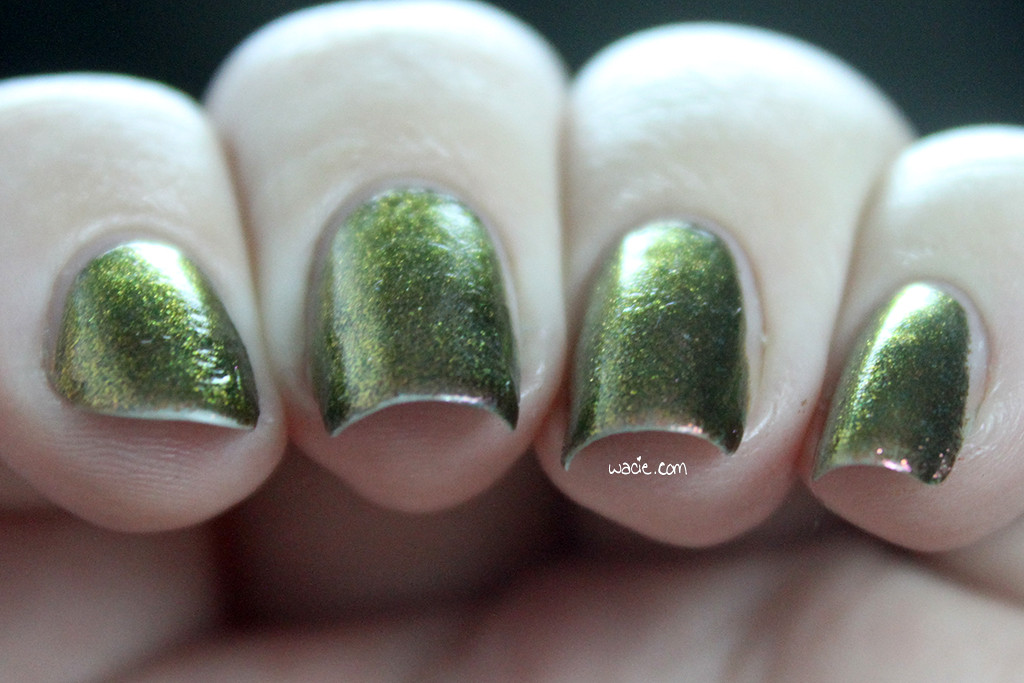 I got some sunlight photos. The colors are warmer in natural light, and you can see the tinted base out here. Again, the shift occurs pretty easily.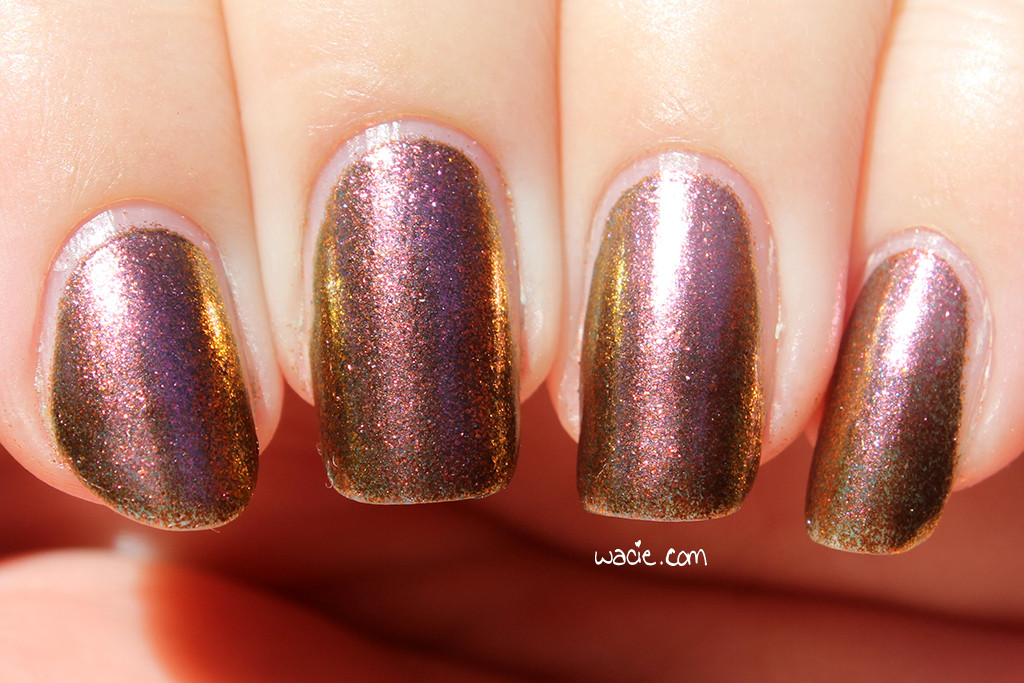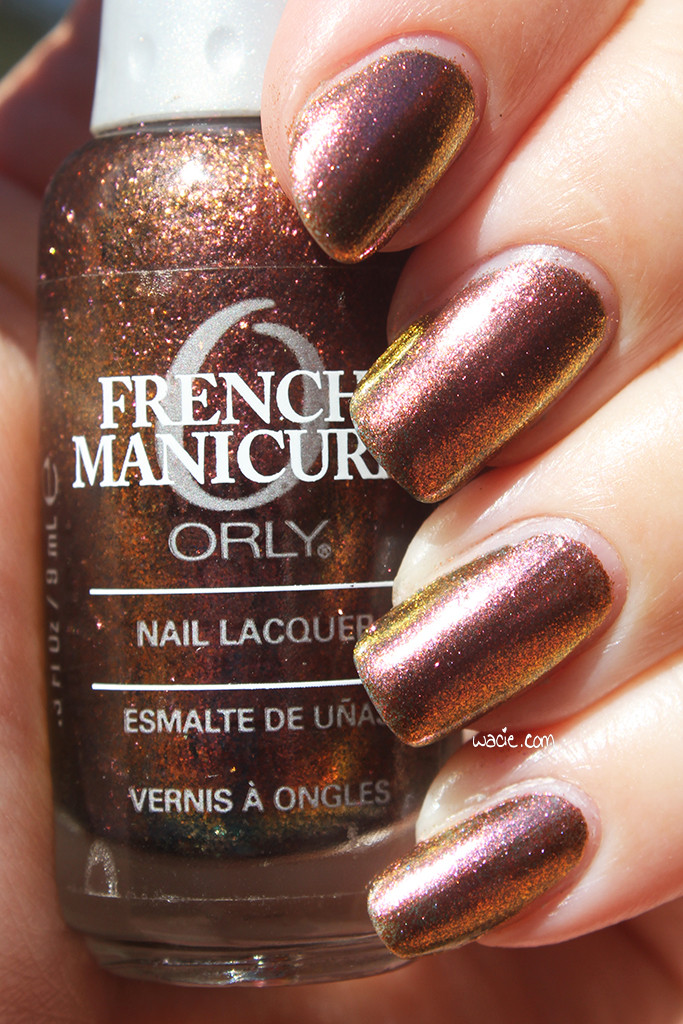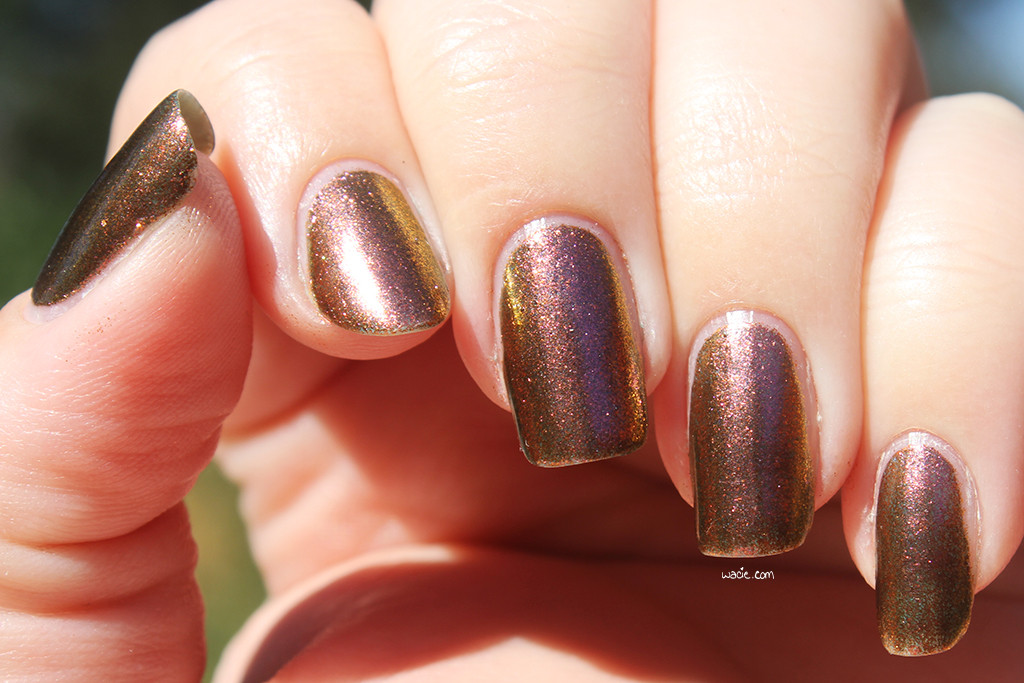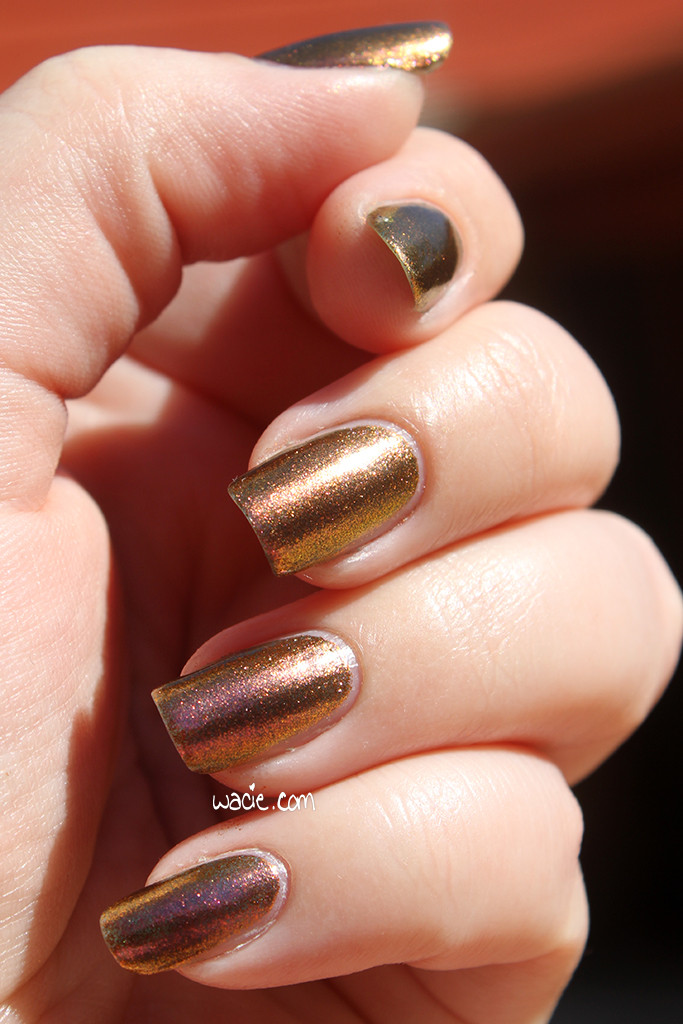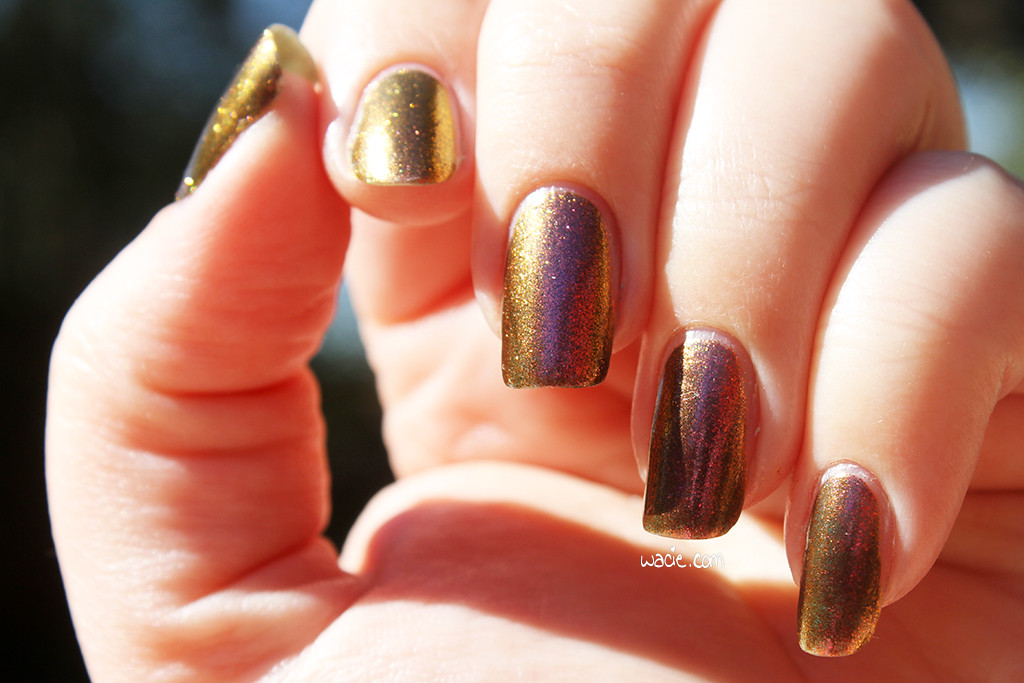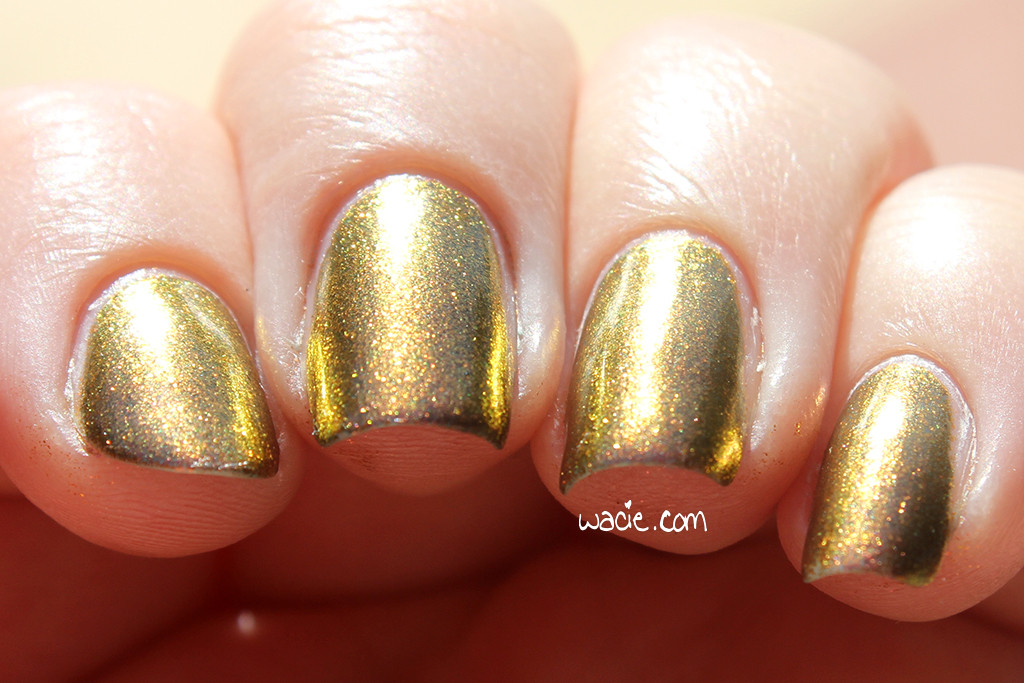 Space Cadet and other Orly polishes are available where salon-quality polish is sold; I got mine from Sally Beauty Supply.
I bought this polish myself.