Welcome back for Swatch Sunday! Today's swatch is of a mystery polish from The New Black I've just been calling Gold Leaf Foil. The New Black doesn't label any of their shade names, which is kind of frustrating. I'm wearing Gold Leaf Foil over Sally Hansen's Black Out (black), Octopus Party's Universal Loner (red), and Indigo Bananas's Klein Trink Wasser (blue) with one coat of Gelous.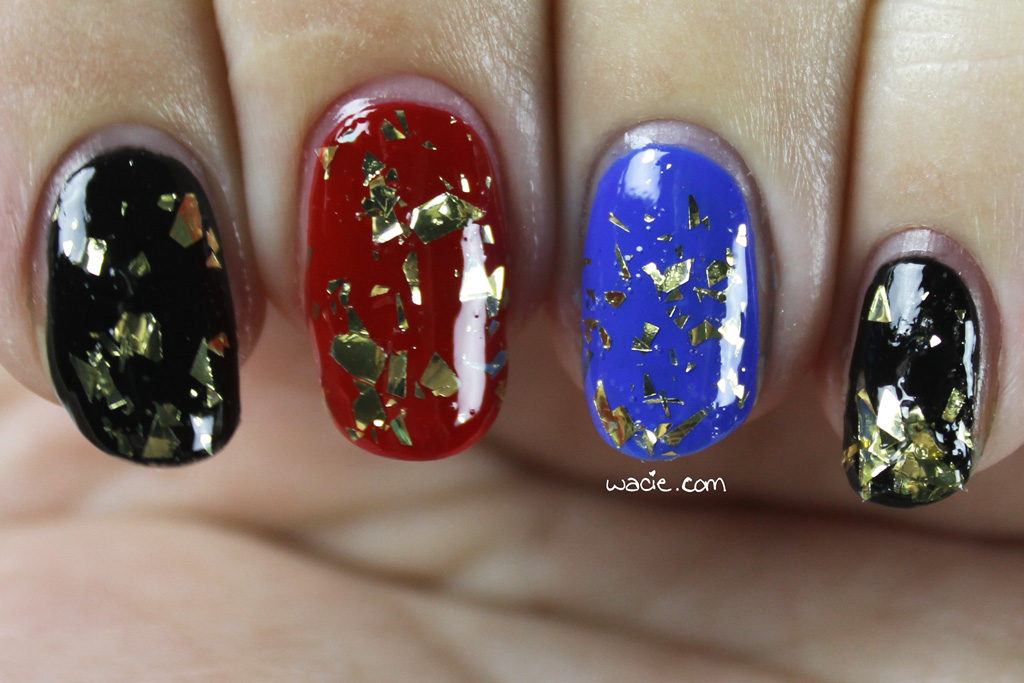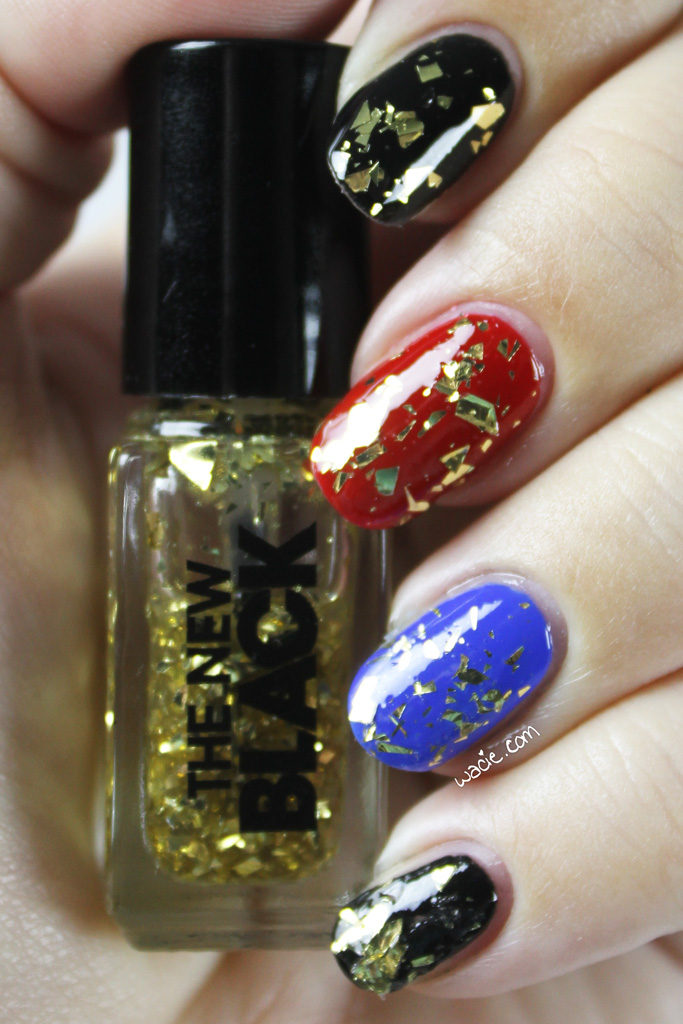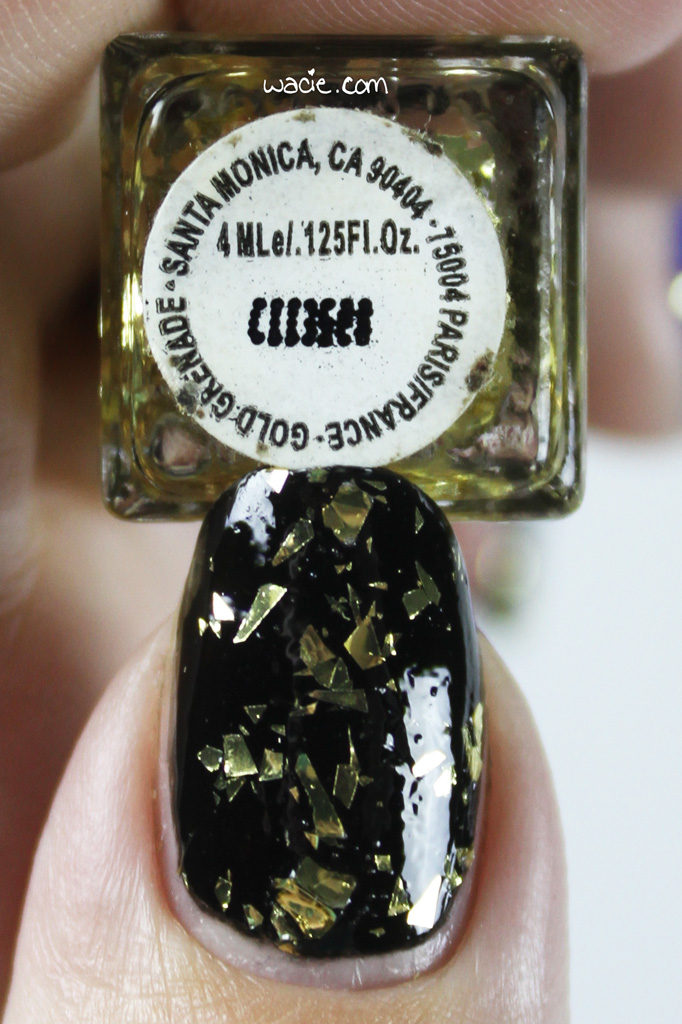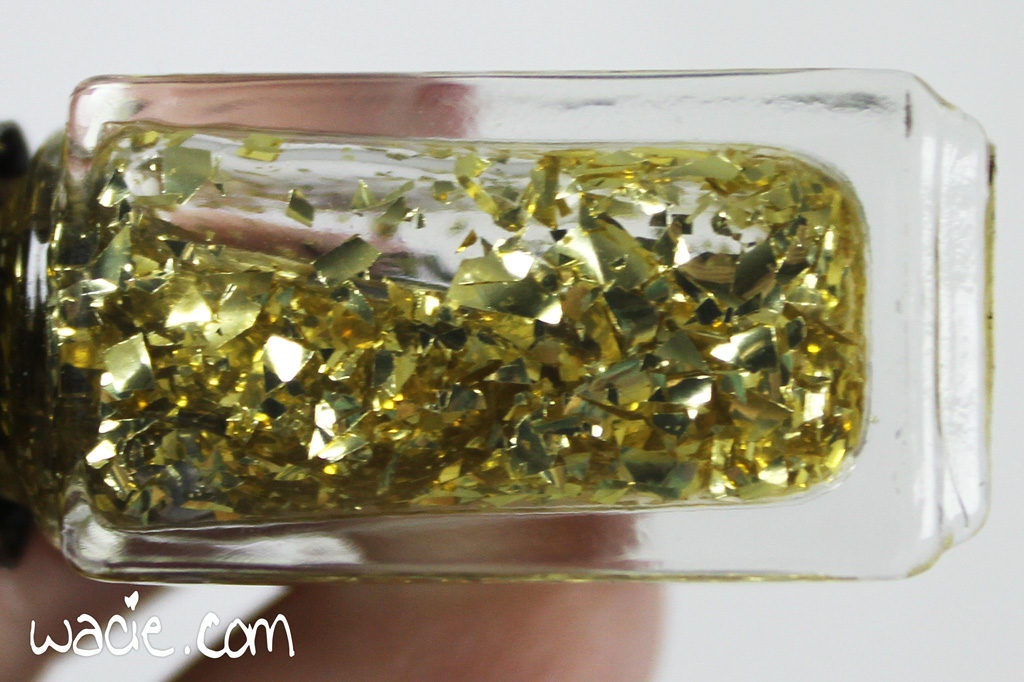 Gold Leaf Foil is a clear-based glitter topper with metallic gold shredded glitter. Application was easy enough; the product consistency delivered the glitter well enough and wasn't too difficult to work with. The glitter itself was the troblesome part. The glitter pieces are unevenly shaped; some pieces are very large and others are barely there. The very coarse pieces don't always lie flat, which sometimes leads to them getting snagged and/or pulled off. It does dry quickly and with a good shine; I used top coat for extra smoothness.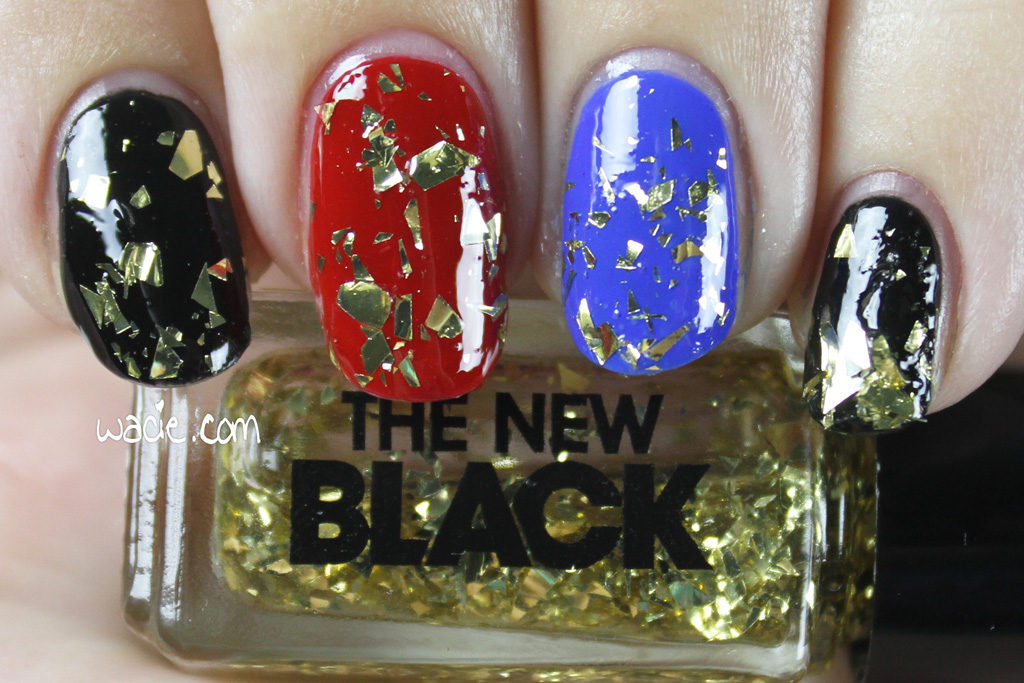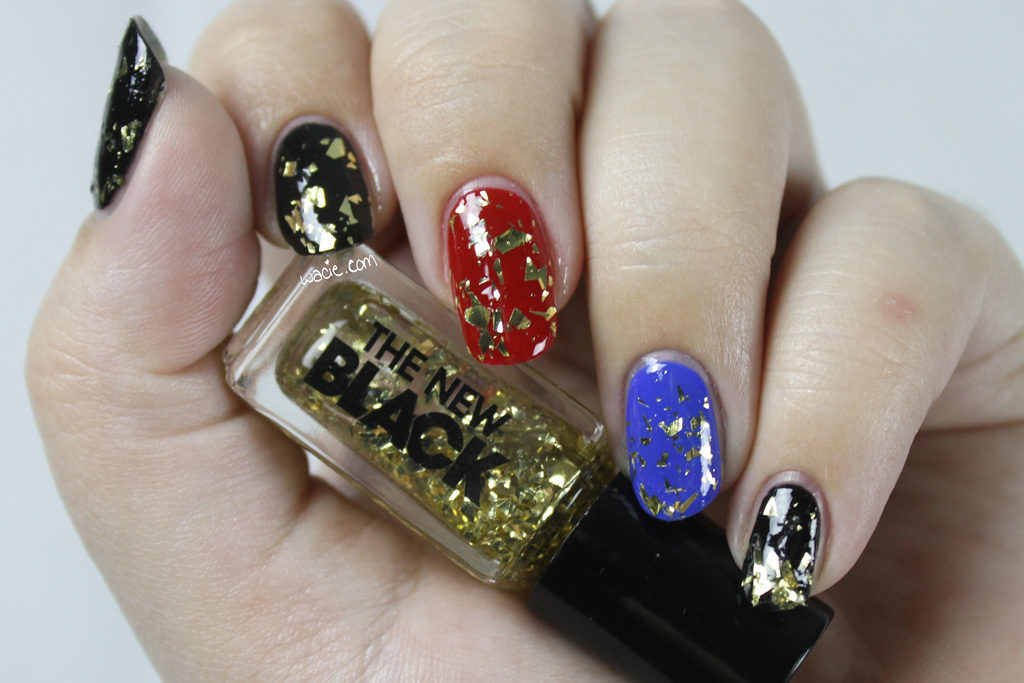 Coarse shredded glitter is probably my least favorite glitter shape. I mean, I love how they look, their shine and madness is unmatched. I love how this looks over the cremes. I just don't like how these large glitters stick up. If you look at the sunlight photos in the next set, you'll actually see that my pinky nail has more glitter on it than the studio set. That's because, between the time I took the photos outdoors and indoors, the glitter actually got pulled off somehow. In the studio photos, you can just see where it used to be.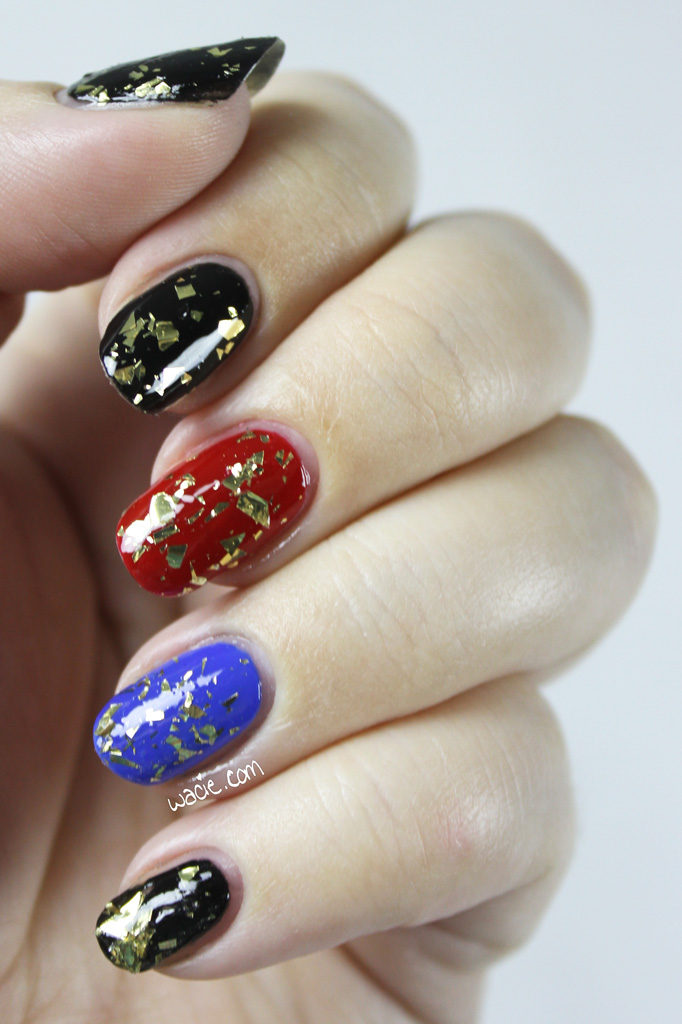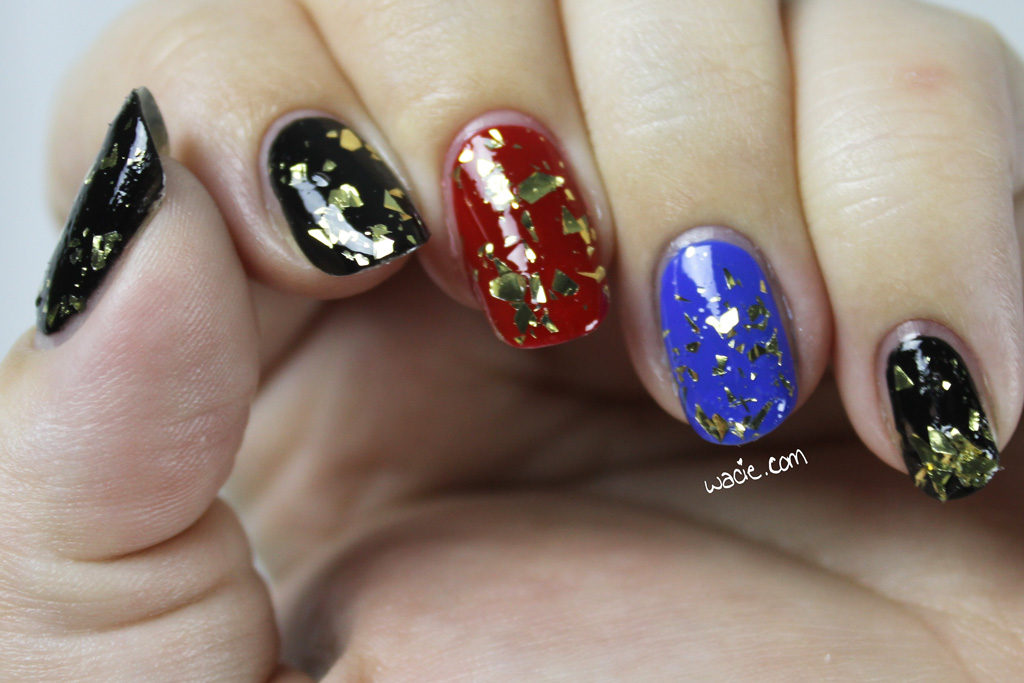 Here are the sunlight photos. I took these a bit late in the afternoon so it's not the harsh sunlight I usually shoot in. Like I said, this is a pretty cool looking glitter, even if working with it is kind of annoying.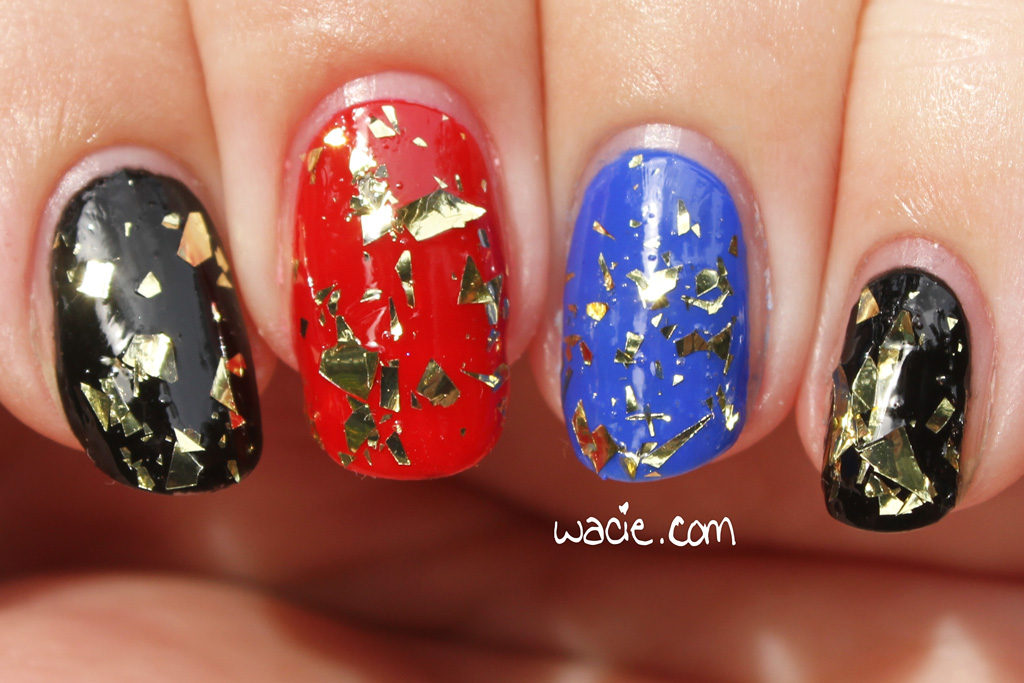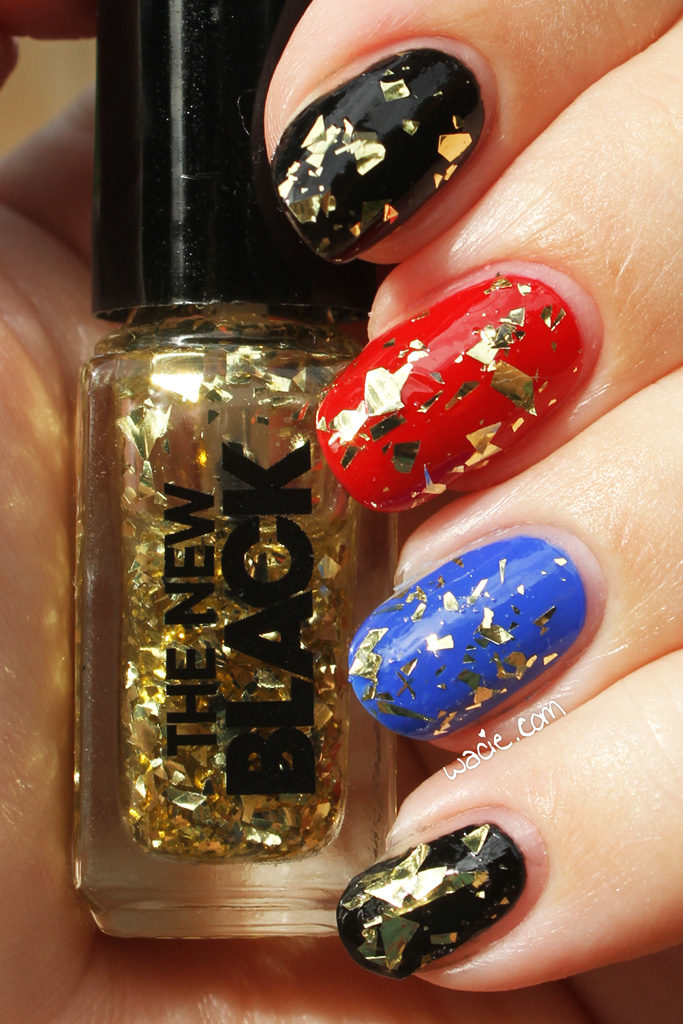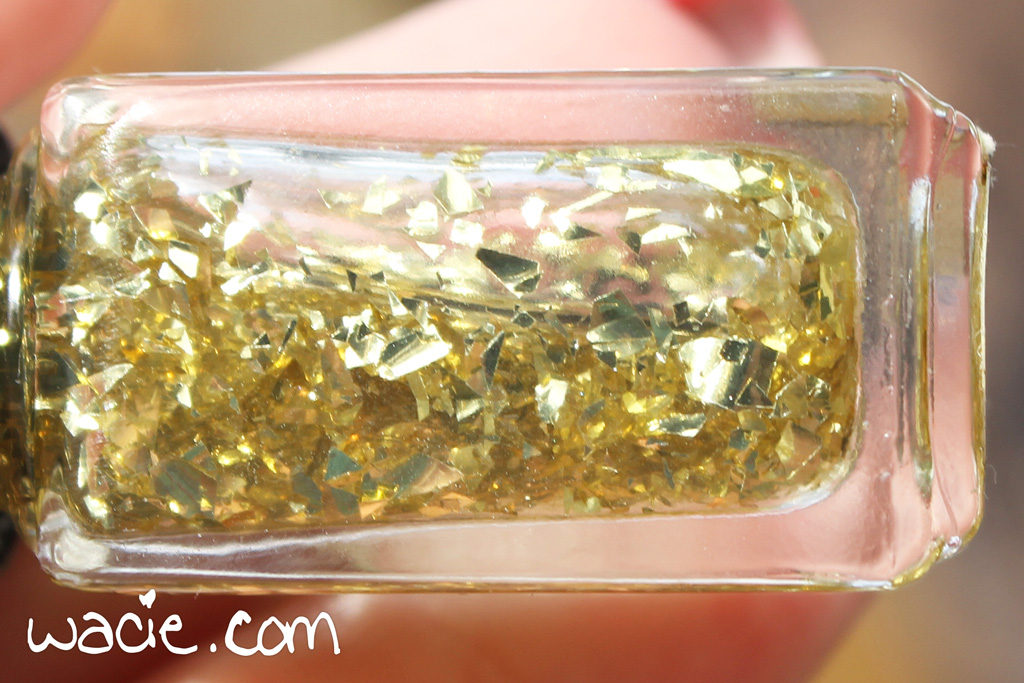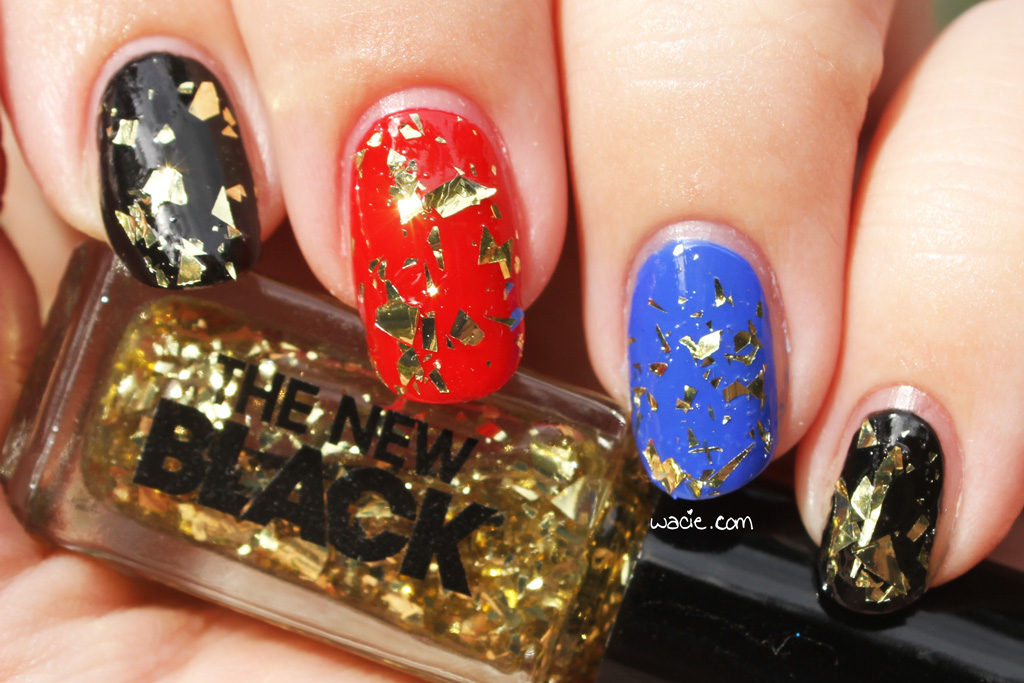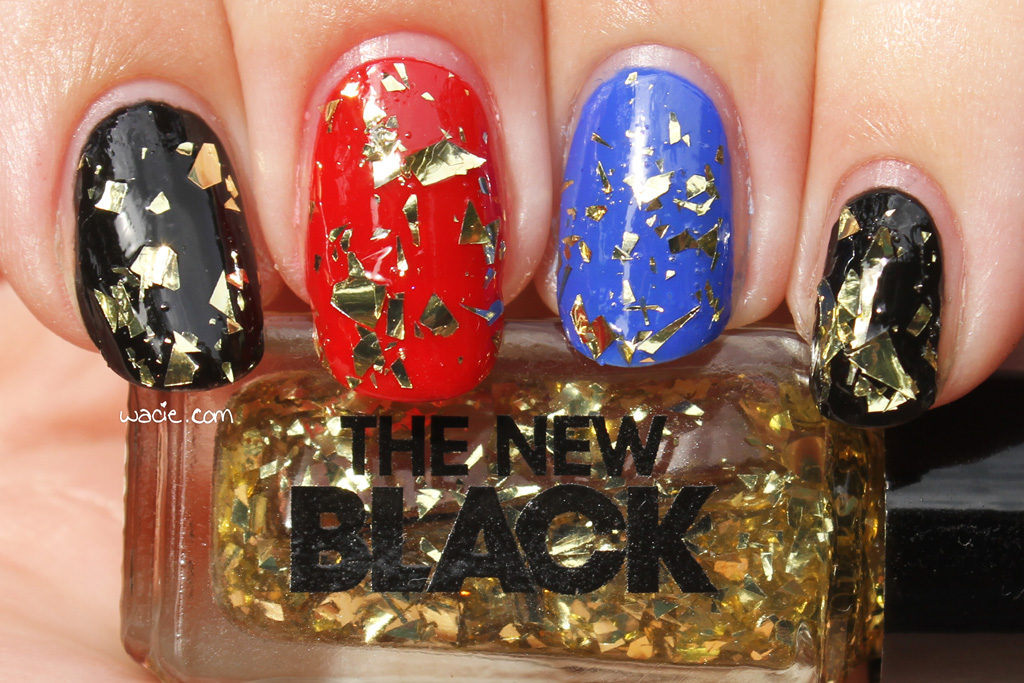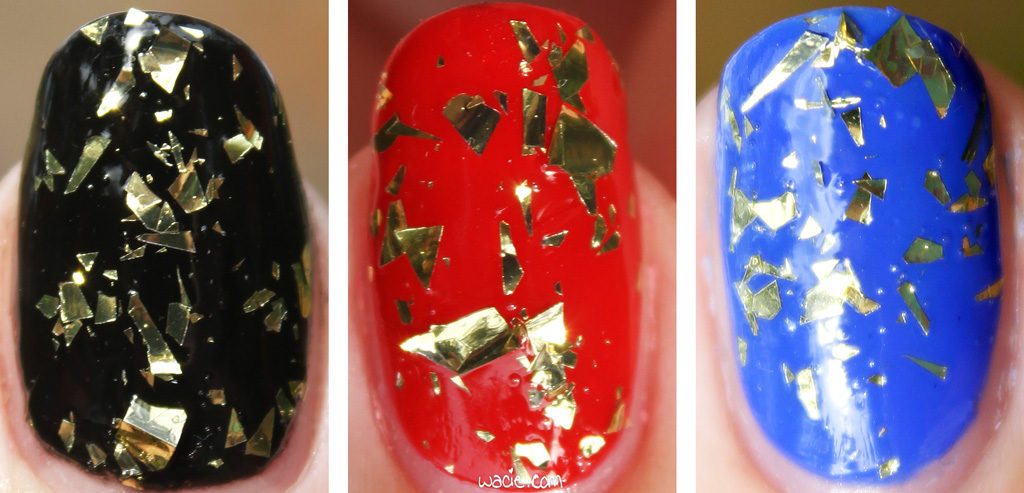 So I can't find a source on where to get The New Black these days. I got this set — this polish came with a black creme and a set of gold studs — from Ulta when it was in the clearance section. Sephora's website has a two bottle set in their clearance section as of this writing. Other than that, they seem to have been discontinued.
I bought these polish myself.