The polish I have on this Monday is so much fun! Say hello to Oh, Fionna from Digital Nails. I've been looking forward to wearing this forever! I've got on three coats with one coat of Color Club's clear coat. The bow charms are from Claire's. Sounds like it's gonna be large.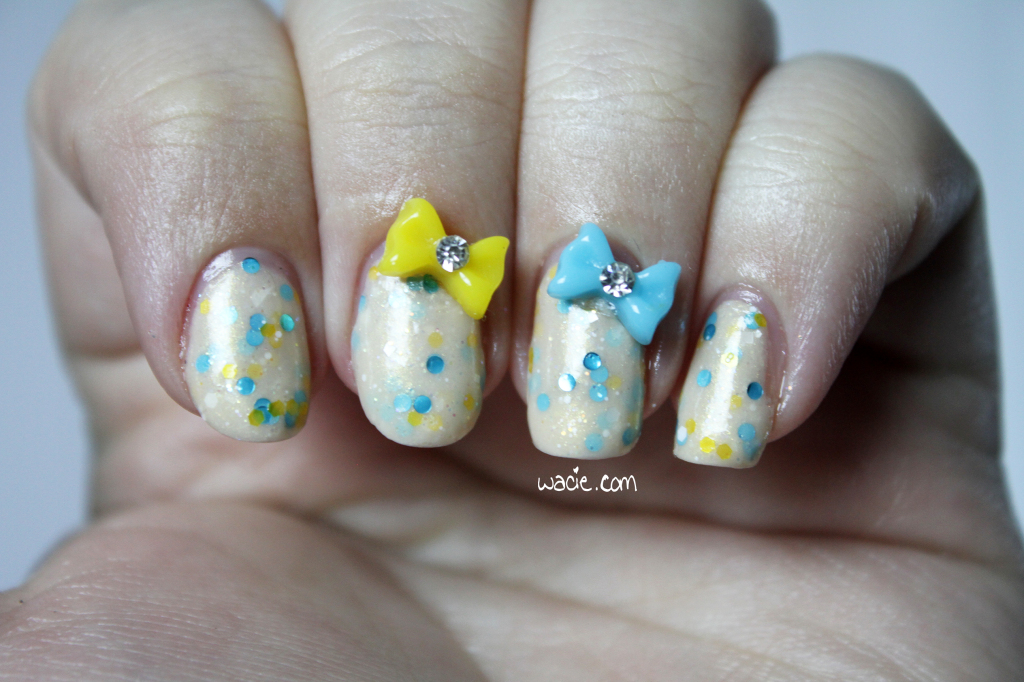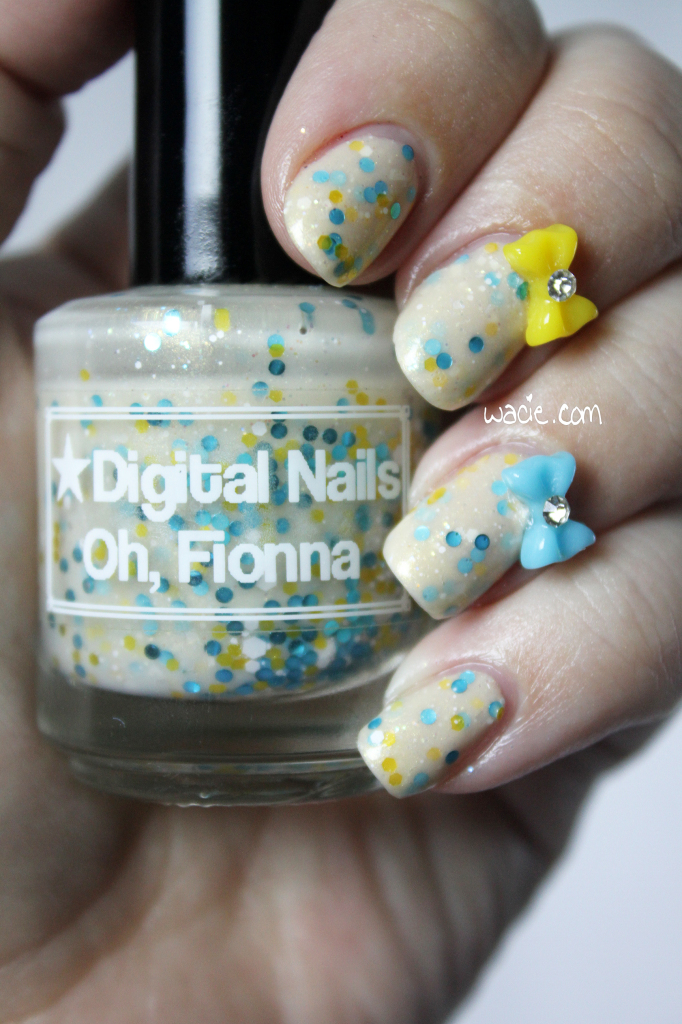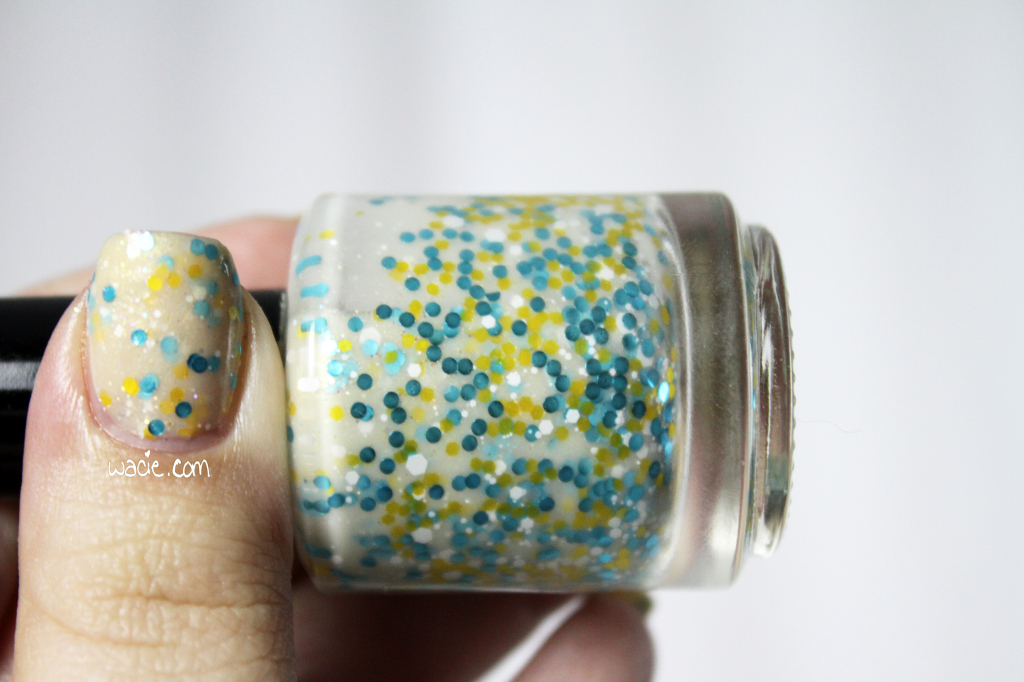 Oh, Fionna is a nude crelly with gold shimmer, yellow and white hexes, and blue dots. The consistency was a bit thin for me; cuticles were flooded pretty easily. The glitters in this bottle tended to settle and cling to the walls of the bottle, and as such, were a littled difficult to get out without inverting the bottle and shaking vigorously. Those are my only complaints. Both of them are easily remedied. The polish does dry quickly, and takes on a nearly-matte finish. Application is not as terrible as I make it sound, I promise.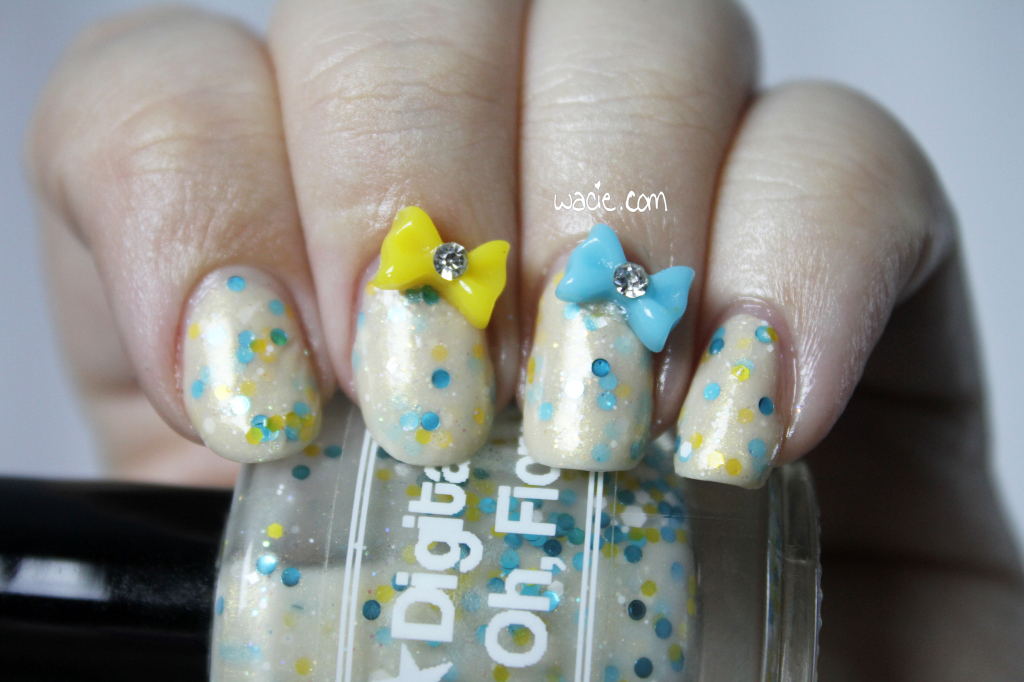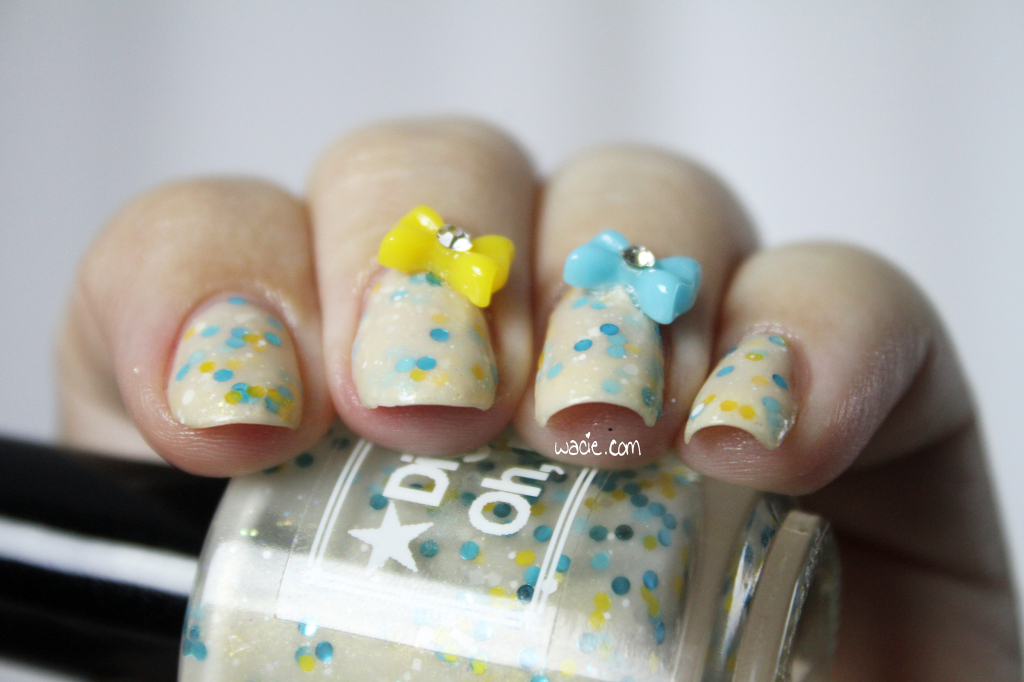 I really love this look. I tend to think neutrals are boring, but this one really puts a spin on the color. The glitters aren't big, but they stand out from the base, even with multiple coats. It's subtle, but it's sparkly and shimmery.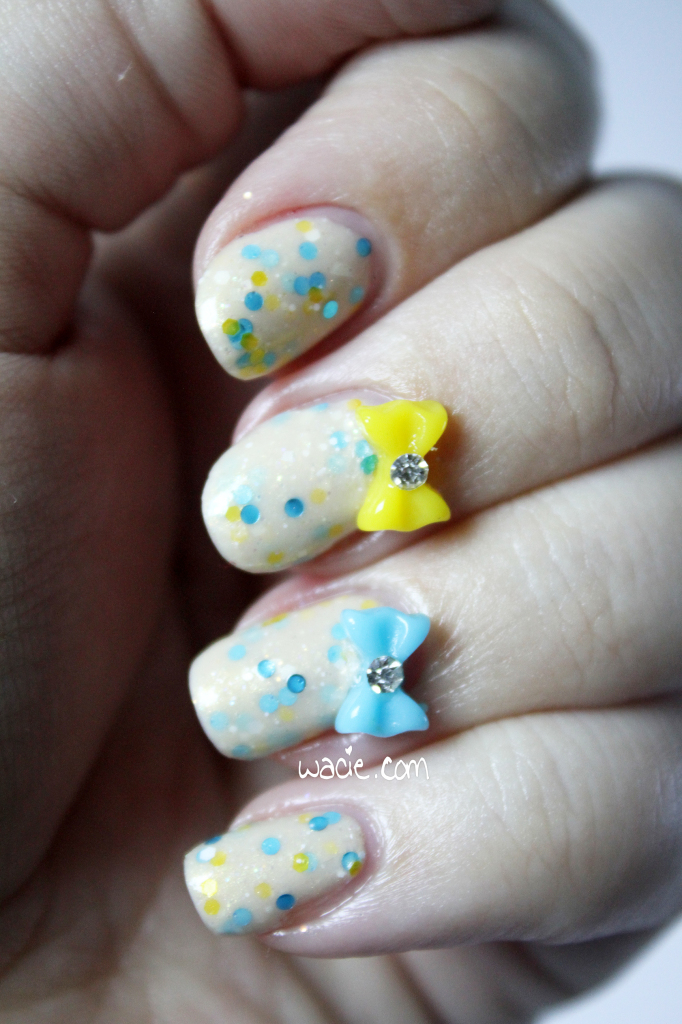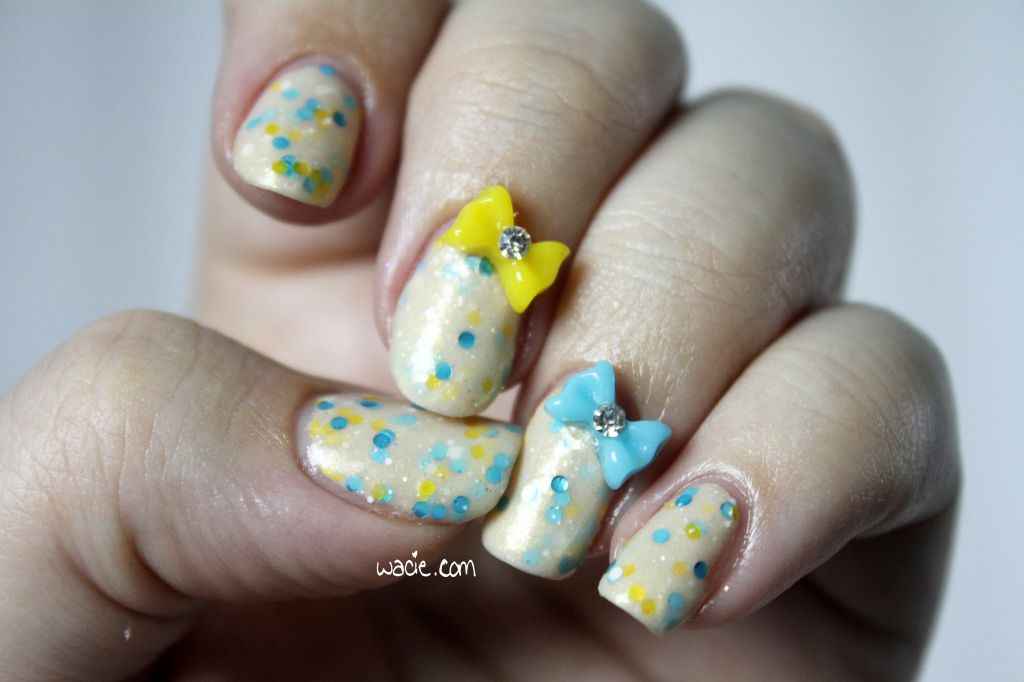 It had been a while since I got the charms and rhinestones out, so I decided to use a couple of bows in matching colors. I've already broken one of them off. They're so much fun to wear, though. They make me feel super dainty. Since the polish is borderline dainty, it makes sense.
I think Oh, Fionna is discontinued, which is super-sad. I'm already sad I have to take this off.