Happy Sunday, reader! My swatch today is of a polish I've had for a long time. This was 2009 or so, long before indie polish came into my life. I had ten dollars to burn and I was at Ulta. I found a polish with heart glitter in it and the rest is history. This is Love Your Life from Nicole by OPI; I'm wearing one brushed coat over OPI's Don't Bossa Nova Me Around (taupe), Ciaté's Sugar Plum (lavender), and Sally Hansen's Kelp Yourself (green), as well as one coat of Seche Vite top coat.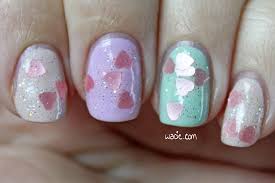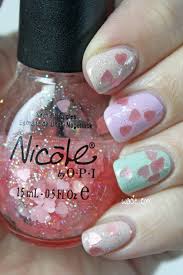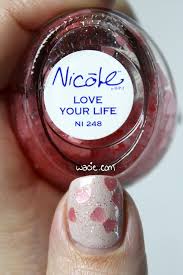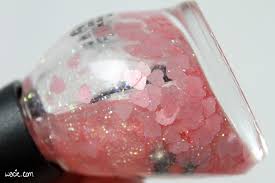 Love Your Life is a clear-based glitter topper with matte pastel pink heart glitters and a mix of fine iridescent hex glitters. Application was okay; the base is thick — unsure of whether this is due to formula or to age — and the bigger glitters tended to sink and had to be fished after. The iridescent glitters distribute well, at least. The hearts are a bit difficult to control with the brush; I kind of just brushed them on and left them where they landed. Though the product consistency was thick, it dried quickly, and with a glossy finish. I added top coat for protection and shine.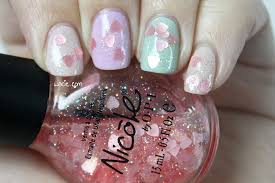 You probably already have some fun dainty pink heart glitter polishes already from an indie, and if you do, you don't need this polish. If you don't, though, I do recommend it. It's pretty simple, it's just hearts and iridescent glitter, but I think it works. It's annoying that the hearts are a little hard to get out, but it's actually a good thing because you can control how many you want. You can make a mani as wild or as demure as you like. It also goes well over most colors, because it's so light and pink. I actually really like it over these pastel cremes; when I swatch, I like to use some constrasting colors to make the swatch visually appealing, as well as show it some colors it might not normally be used over. I had to go for pastels this time, though, because it's got that perfect Valentine's candy vibe.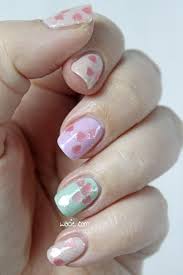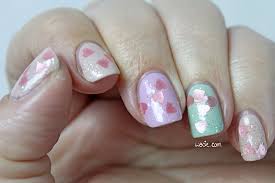 Love Your Life and other Nicole by OPI polishes are available at Ulta and other stores nationwide.
I bought this polish myself.