Happy Monday again, reader! This week's Manicure Monday is also a Wacie Nail Company release! One of the first polishes I ever made found itself in my polish queue, and it felt appropriate to do a mani with it and a release at the same time. This polish is called Virgo Supercluster, and I'm wearing it at three coats without top coat. Photos were taken both indoors and outdoors in direct sunlight.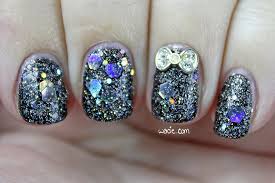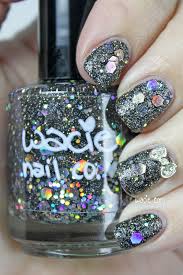 So if you're a longtime reader of wacie.com, you'll might remember a Wacie Wednesday feature, when I wore a new prototype I made every week. Virgo Supercluster was one of the first Wacies to make their debut there, so check out that post as well. In that post, you can see what this polish looks like with top coat; this week I decided not to use top coat to capture its gritty textured finish. Whether you choose to wear top coat or not, this polish is still insanely sparkly, and even without top coat, it does still have some gloss.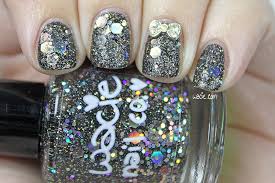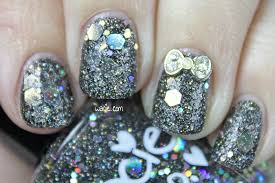 Every time I write a post like this, I'm just so excited. I'm not only writing a blog post about a nail polish, but I'm bringing a new polish into the world. I'm putting a part of myself out there. And, should it ever make its way into someone else's hands, I hope they love it as much as I do.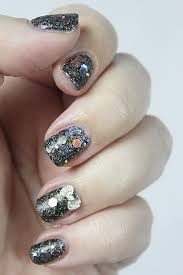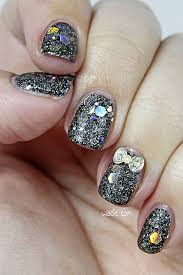 Though most of the photos I took were indoors, I did get out for a bit this afternoon to take some in the sun. This polish absolutely looks best in the sunshine, because you can see every bit of the holo glitter shine. Indoors, it's still pretty, but it's muted. In the sun, the colors are brighter and richer, and just make the polish. I think the texture pops more out there, too.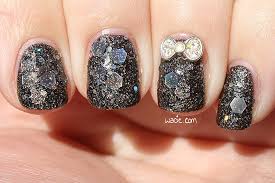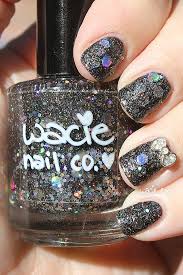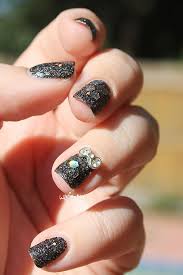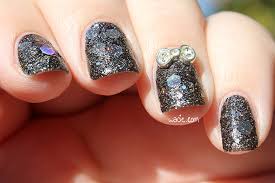 Virgo Supercluster is available from the Wacie Nail Company etsy shop. My bow is from Daily Charme.
I made this polish.