Hello, reader! I'm actually getting my nails posted this week. Last week I completely neglected to, and the last few weeks I've been at late at it. As of this week, I'm calling the weekly nail art post the Nails of the Week instead of Manicure Monday, just because I've been sucky at getting it in on time. Hopefully this change doesn't make me even lazier. For this look, I used Julep's Braiden and Essie's No Place Like Chrome.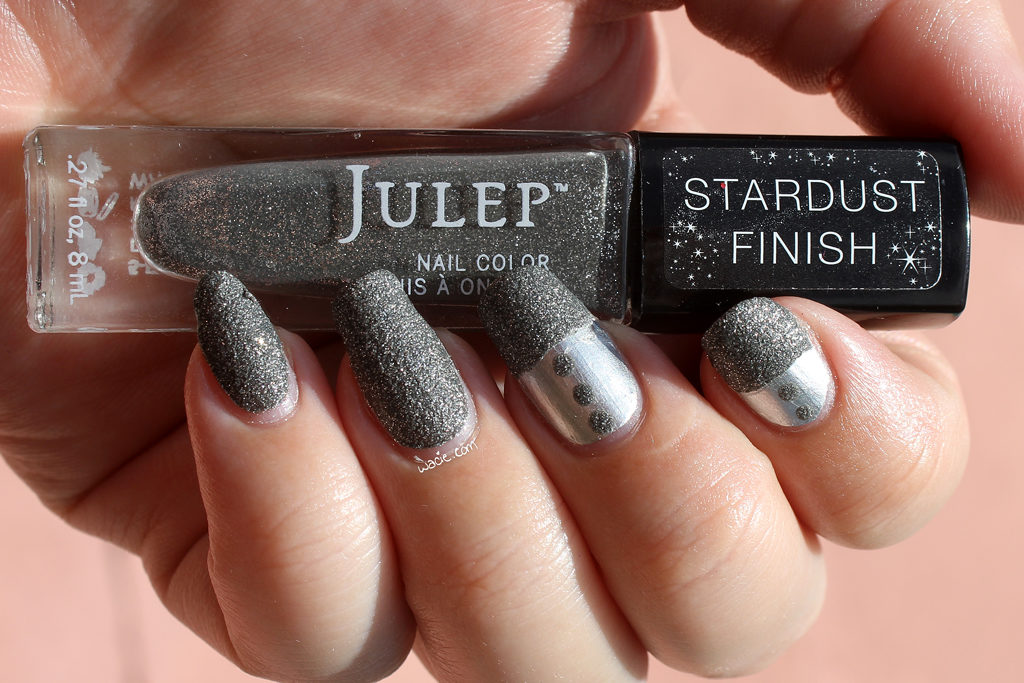 Braiden is the Polish of the Week, so I'll start there. I love the look of this polish alone; I still like textured polish, and the charcoal base of this coupled with the gritty silver glitter makes this an elegant classic.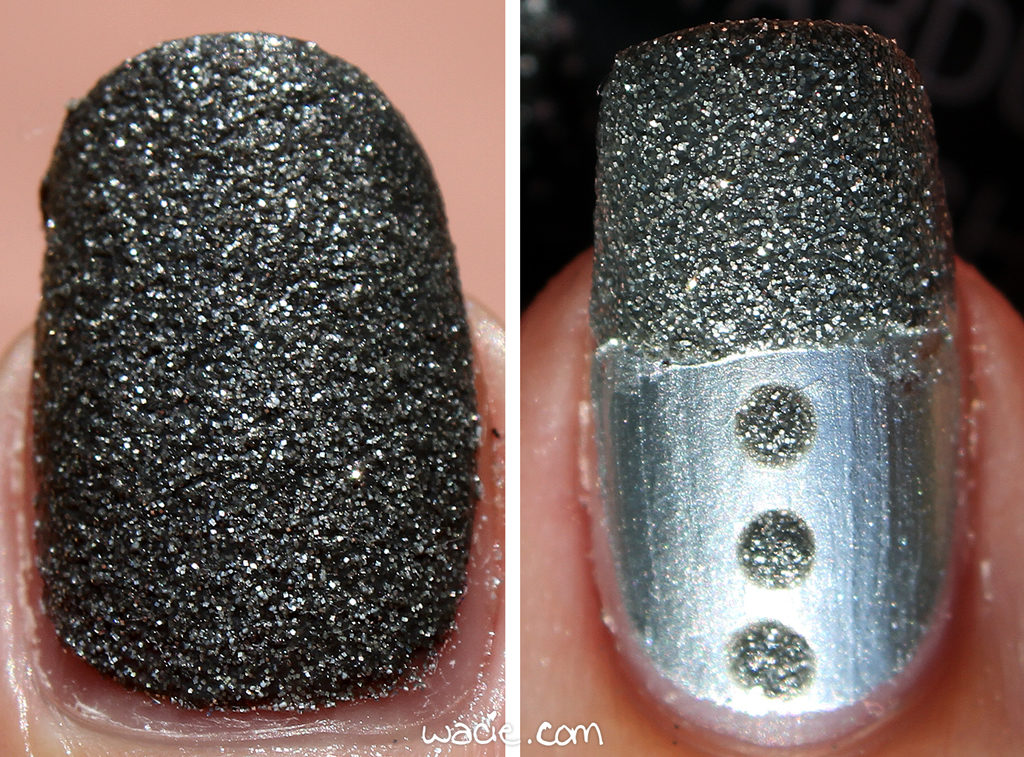 I decided to pair it with No Place Like Chrome because I wanted to challenge myself. That, and I had no desire to put textured polish on my toes, because it would never come off. The nail art is a little lazy; I did a quick stripe of liquid latex on the bottom half of the nail, painted the tips with Braiden, and did a couple of dots to finish it up. Fun fact: this look doesn't use any top coat.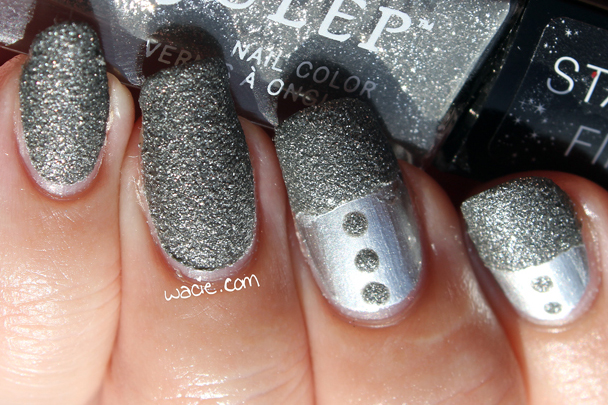 Braiden was discontinued by Julep; other Julep polishes are sold on their website. No Place Like Chrome and other Essie polishes are sold in stores.
I bought these polishes myself.