Happy Monday! I want to preface this by saying this is probably going to be the last laid-back Manicure Monday for a while. After today, I dive into writing a novel and possibly starting a new job — fingers crossed! In any case, things are going to be busy and I'm nervous and excited. These nails look like I feel. For this look, I used Deborah Lippmann's Single Ladies and Essie's Good as Gold.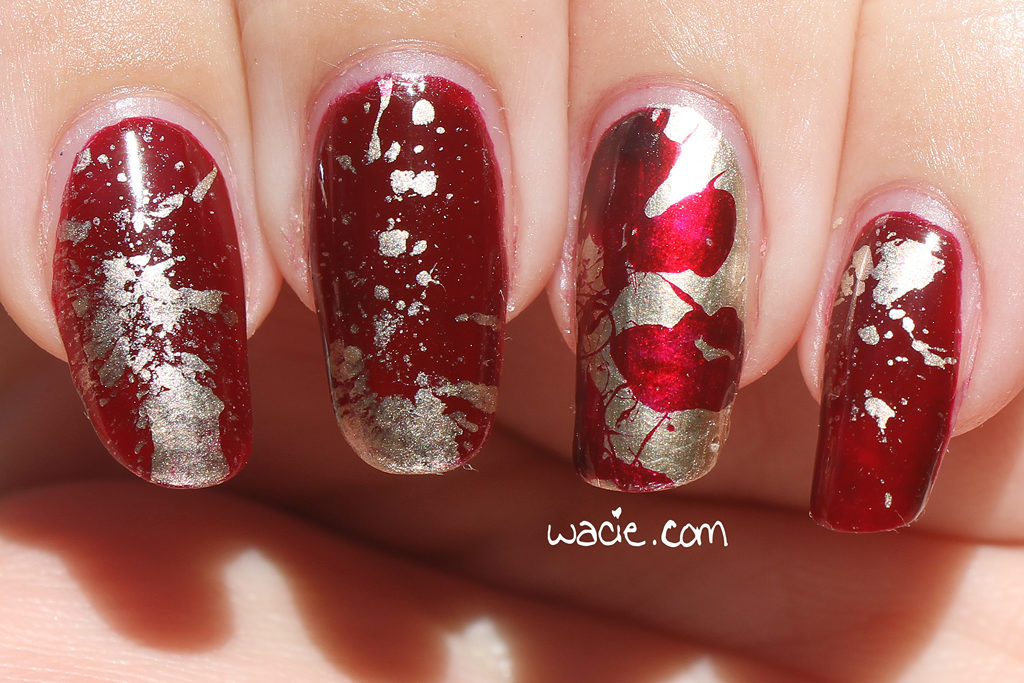 I wasn't totally sure what I was going to do with this look when I started it. Single Ladies is a really squishy polish; it look three coats to get rid of all the streaks. I thought about taking advantage of this and doing a pond mani or something similar, but I didn't want to cover the pretty metallic gold effect of Good As Gold. The classic gold and red was very necessary here.
I'm pretty happy with how this turned out. Splatter manis are such a mess, and I kind of wished I had some liquid latex or something. I've really got to invest in some, it would make life so much easier.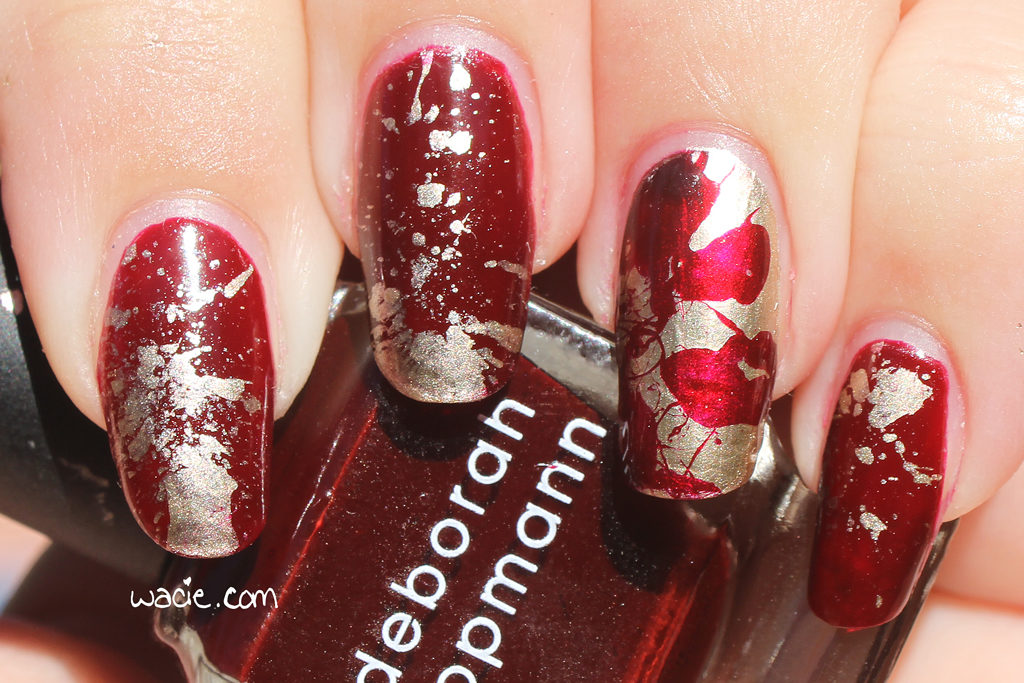 Single Ladies and other Deborah Lippmann polishes are sold in stores; I got mine from Sephora. Essie is available pretty much everywhere.
I bought these polishes myself.