Here comes part two of the Swatch Saturday Doubleheader! It's another BEGL, of course. This one is Queen Lime Rose Zinnia; I'm wearing three coats with one coat of Seche Vite.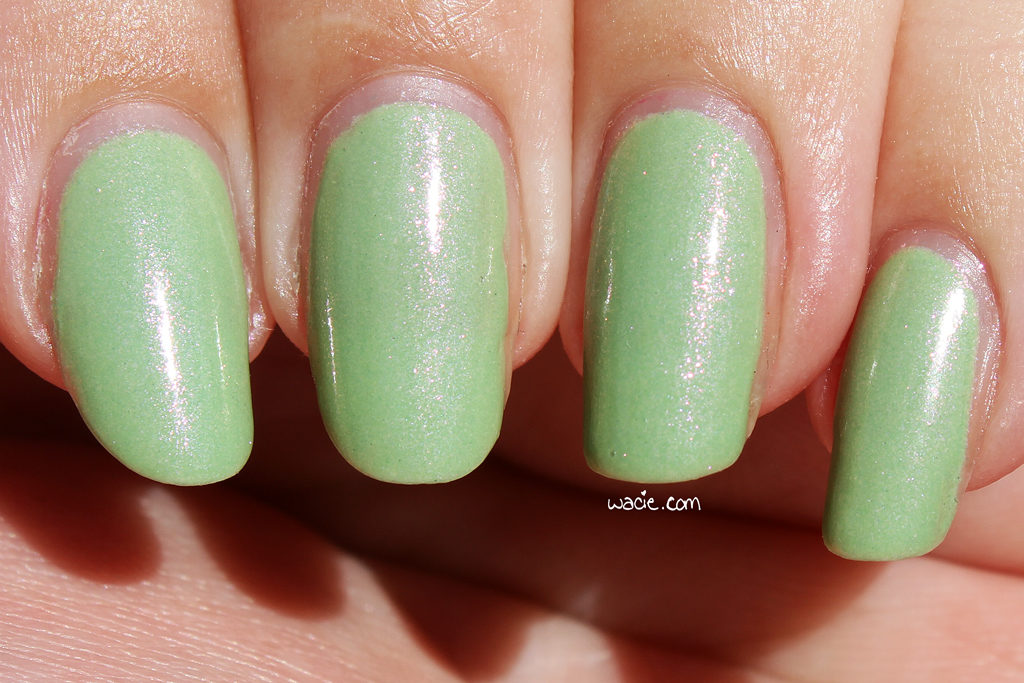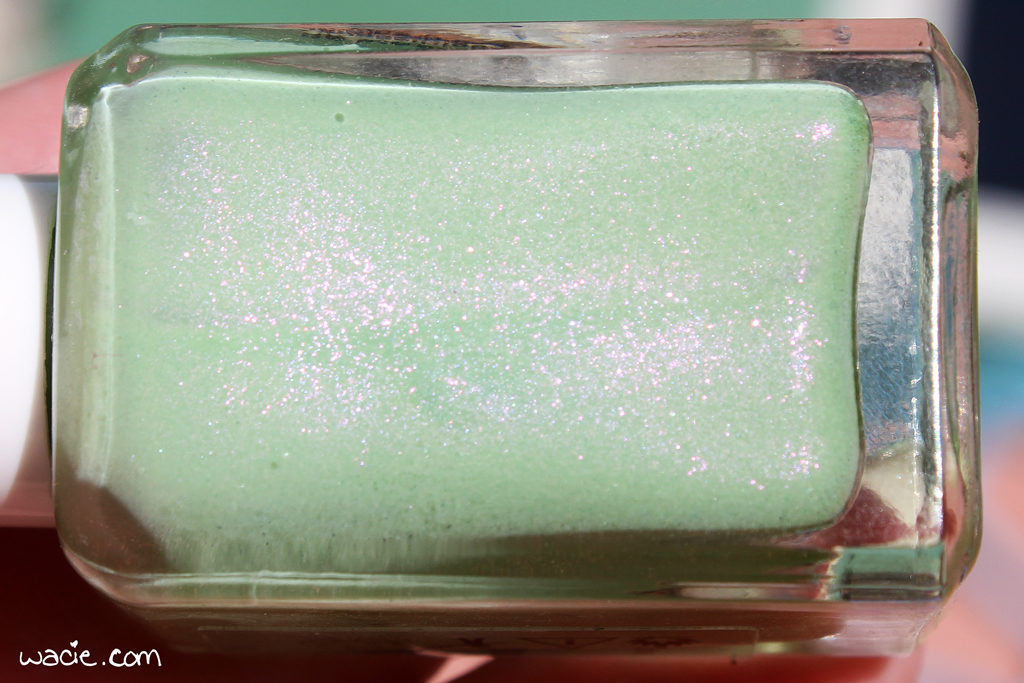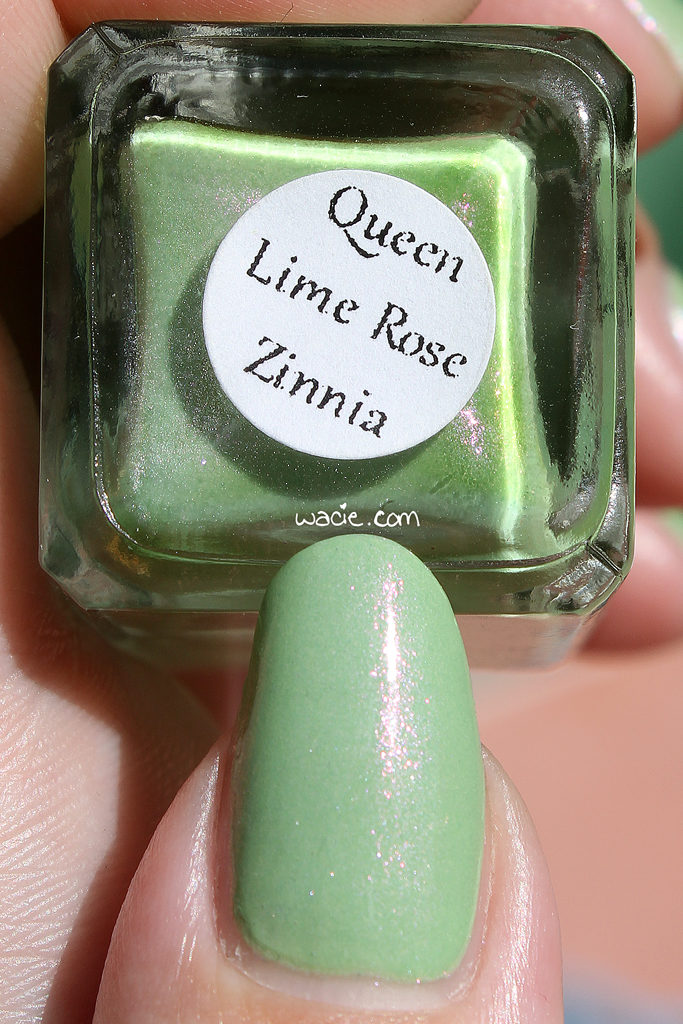 Queen Lime Rose Zinnia is a lime green polish with a strong pink shimmer. Application was good; the consistency was a little thinner than I expect from a BEGL, but I still got good coverage with only two coats. It dries with a satiny finish; I added top coat because the polish improves with shine.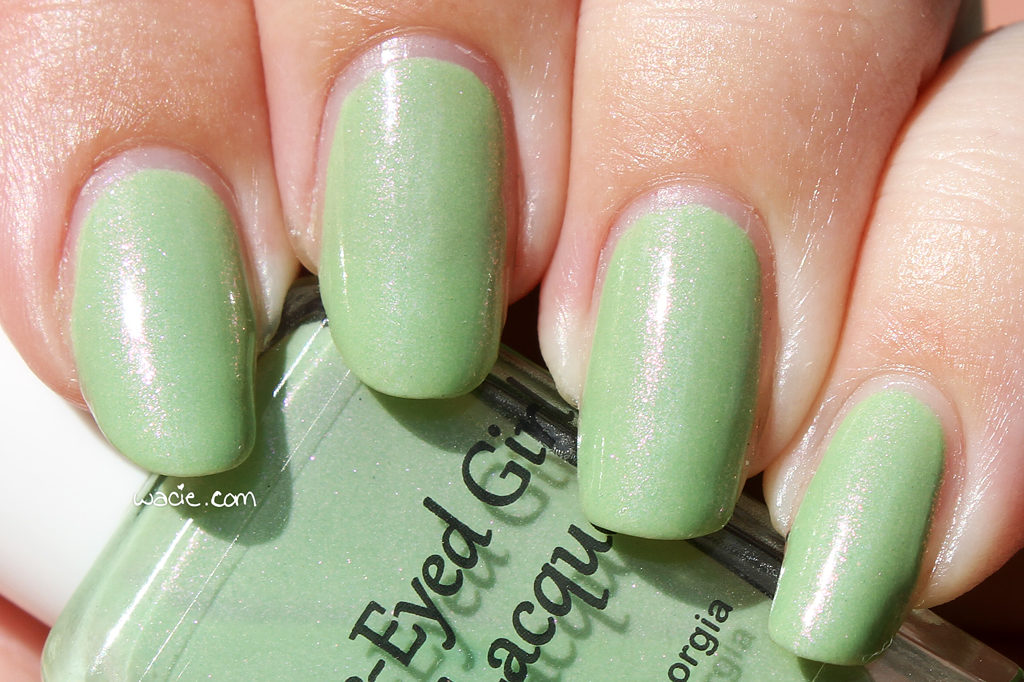 So it was difficult to capture the shimmer in midday sun. It's definitely a stronger pink than the photos show here, and the green is a darker, more sherbety color. The macro here is probably the most color-accurate of them all. This is probably one of my all-time favorite BEGLs because of the shimmer; it's complementary without clashing and being over the top. The shimmer is strong but doesn't take over the polish. It's beautiful.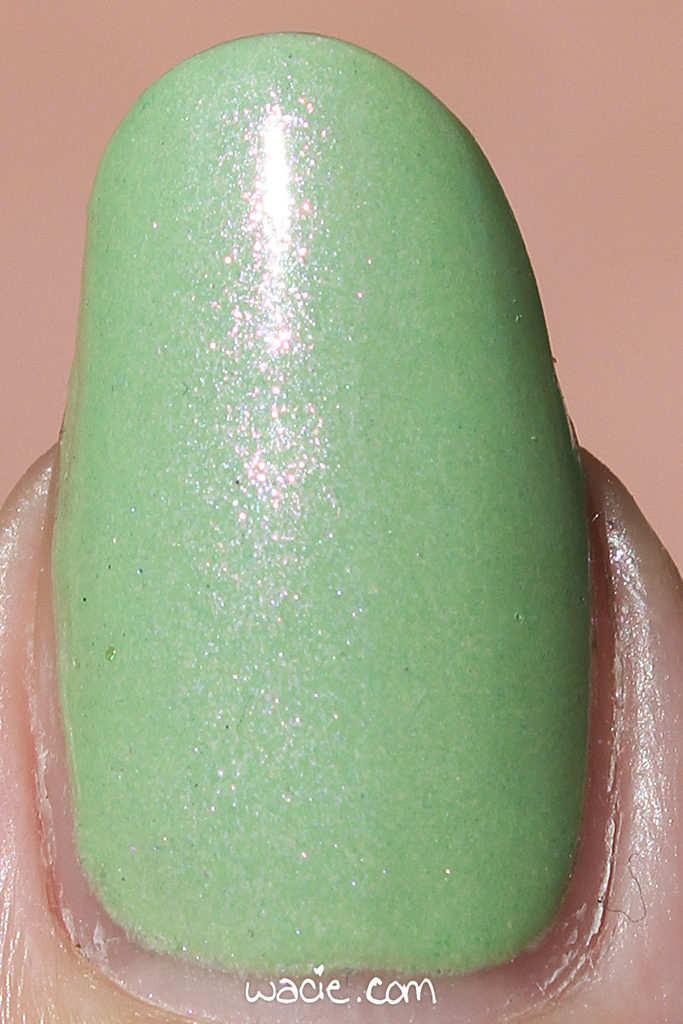 Queen Lime Rose Zinnia has been discontinued by Blue-Eyed Girl Lacquer; other BEGL polishes can be found in their online shop.
I bought this polish myself.