Happy Monday! I'm kind of happy to be back into my regular routine. Today's look features a polish of my own called Dynamica; it's a red crelly with a wee bit of scattered holo goodness. I swatched it in my Wacie Wednesday series ages ago, and lamented then that I didn't use it in a sandwich mani with some glitter. Well, today is that day. The glitter I paired it with is Lynnderella's Red Opal. All photos were taken in direct sunlight.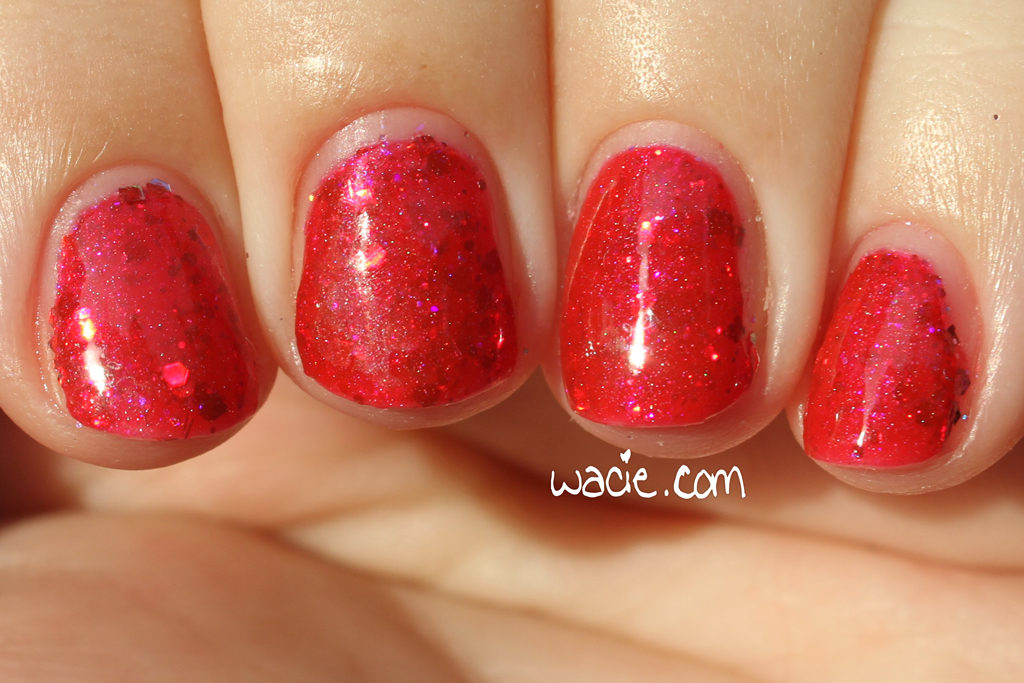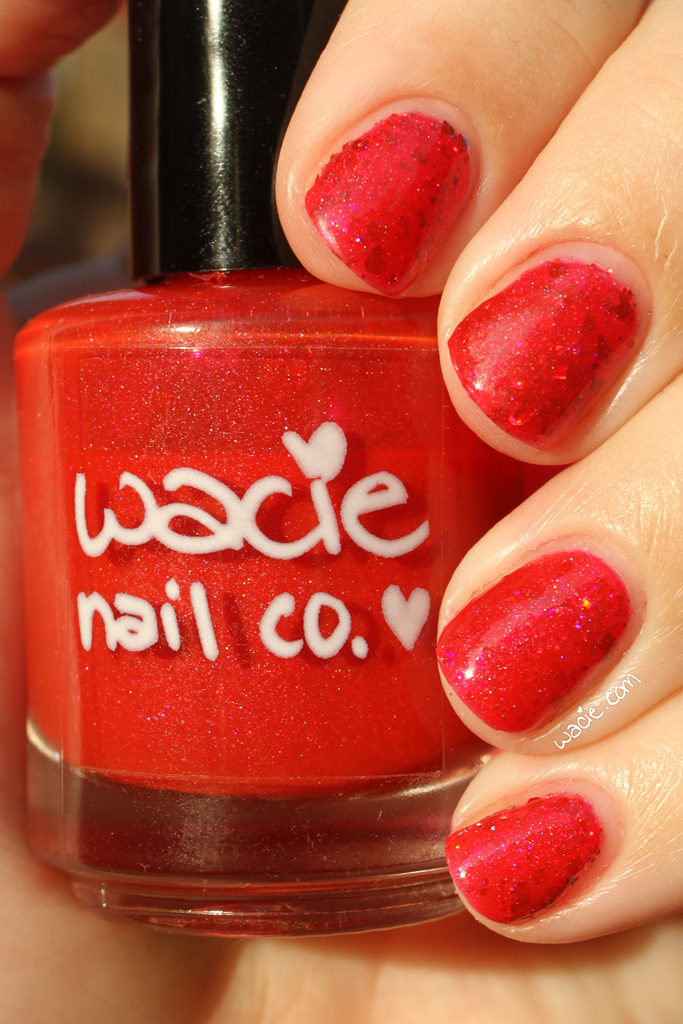 I used two coats of Red Opal as my base. Red Opal is so packed with glitter and has such a rich red base that it could be worn at two coats on its own. There are so many kinds of glitter in here, holo, metallic, and iridescent, that it has a lovely dimensional appearance. I used one coat of Dynamica over Red Opal; Dynamica is a warmer red and changes things up a bit, and adds that hint of holo sparkle.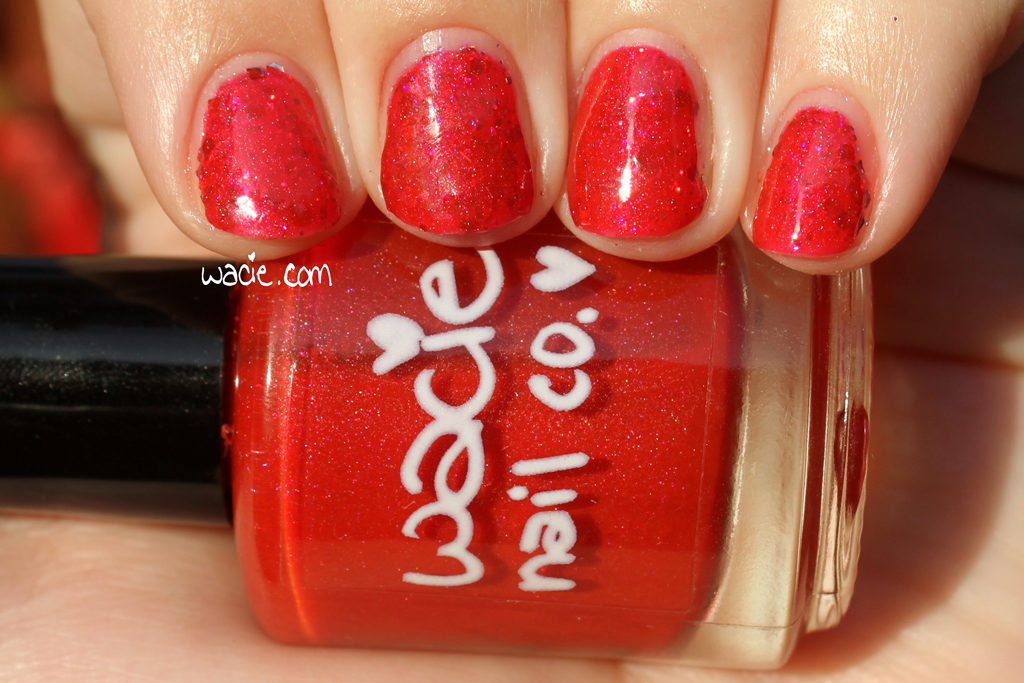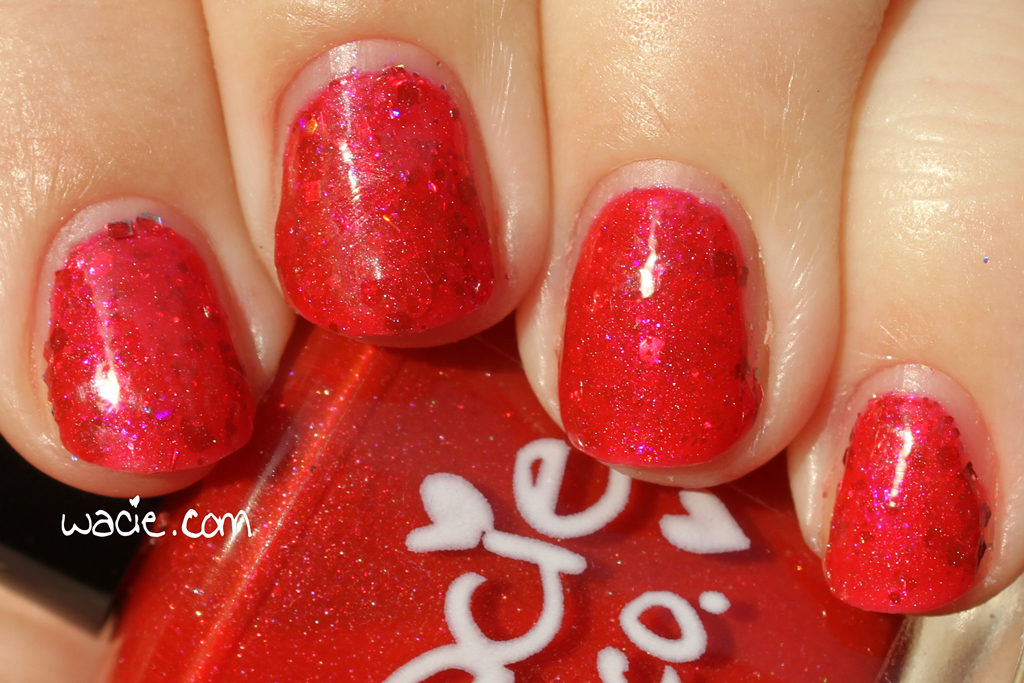 This late afternoon sun is not the best for holo shots, but it'll have to do. It was dark and overcast all morning and afternoon, and then just now, this was the little bit of sun out, and really, I was glad to get it. It still looks pretty cool.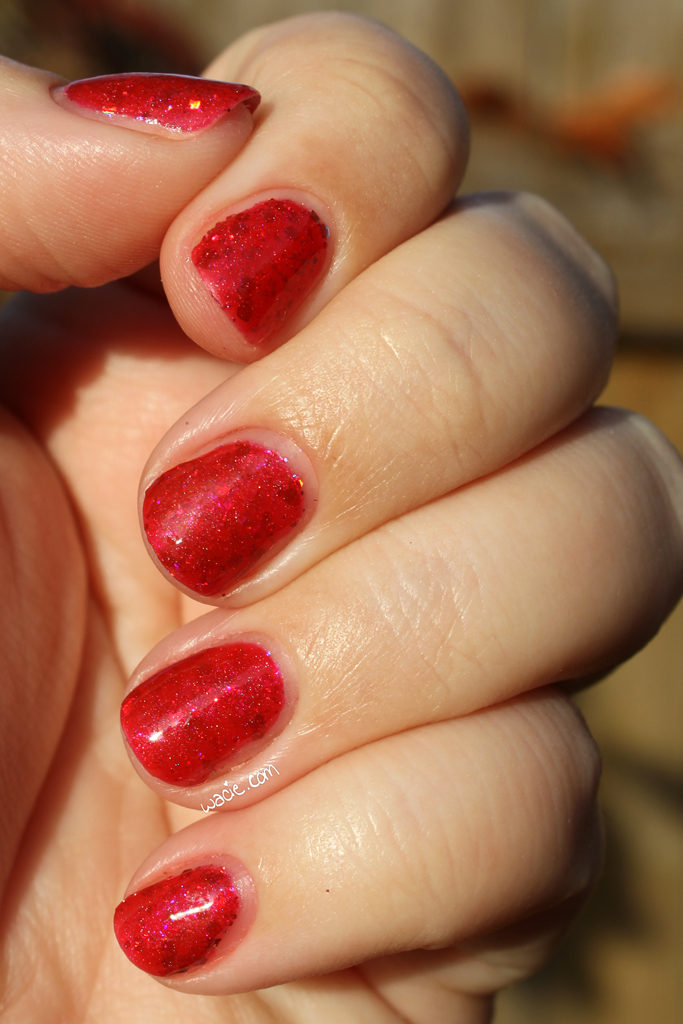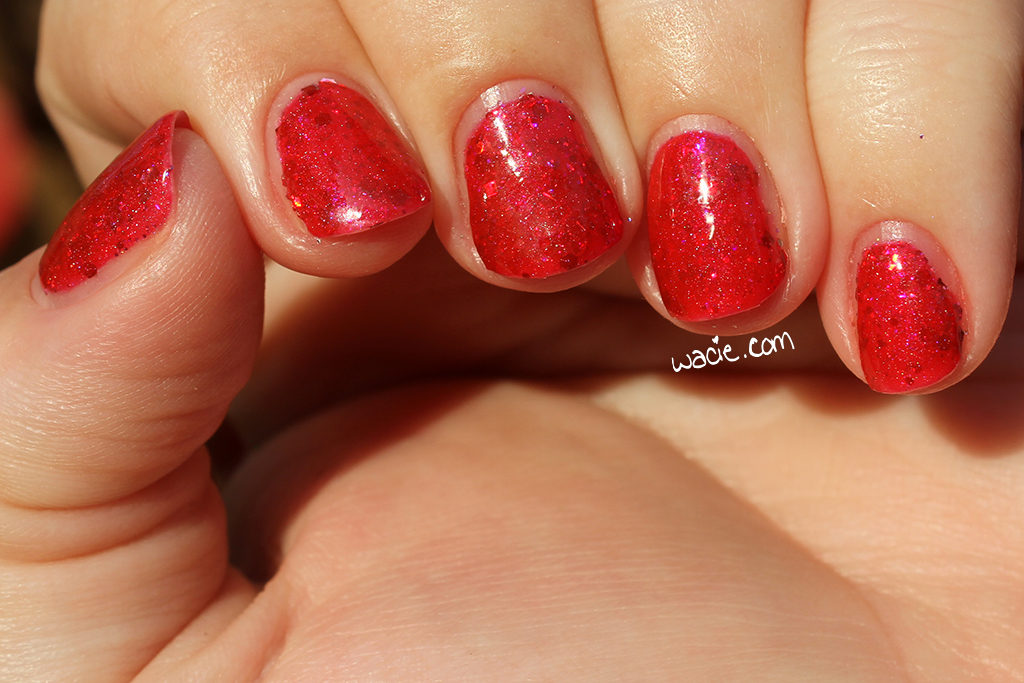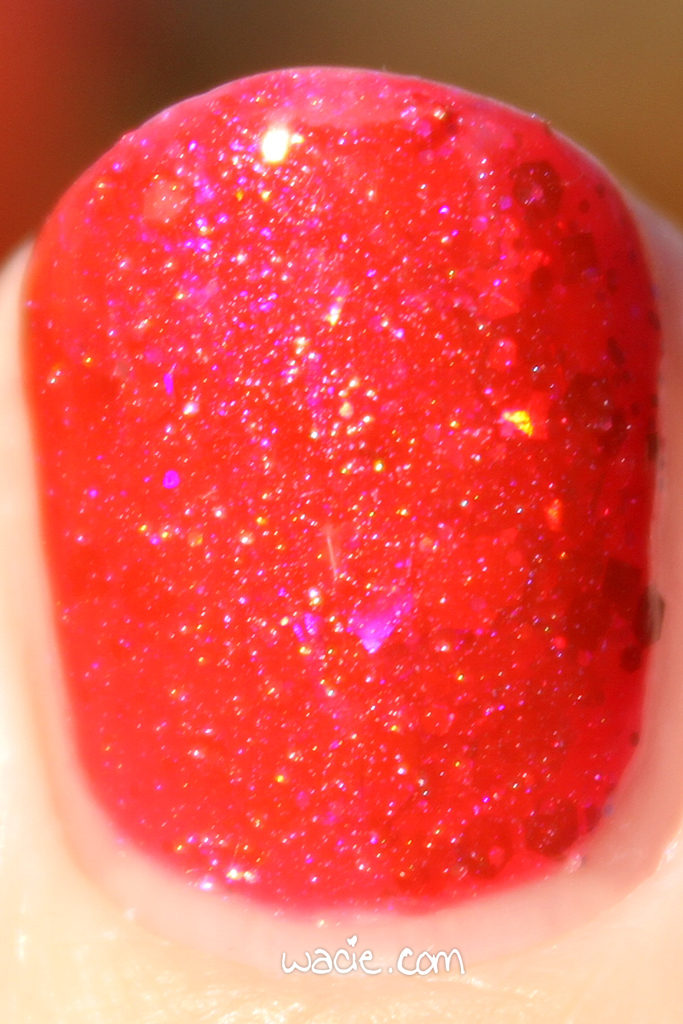 Red Opal might be discontinued; other Lynnderella polishes are sold on lynnderella.com. Dynamica isn't for sale yet, but may be in the future. I'll let you know.
Red Opal was purchased myself.
Dynamica was made by me.