It's always a great day to wear red! The Wacie Nail Company prototype I'm wearing today is called Dynamica; it's a strawberry red jelly with a smatter of holo pigment. I'm wearing three coats with one coat of Seche Vite.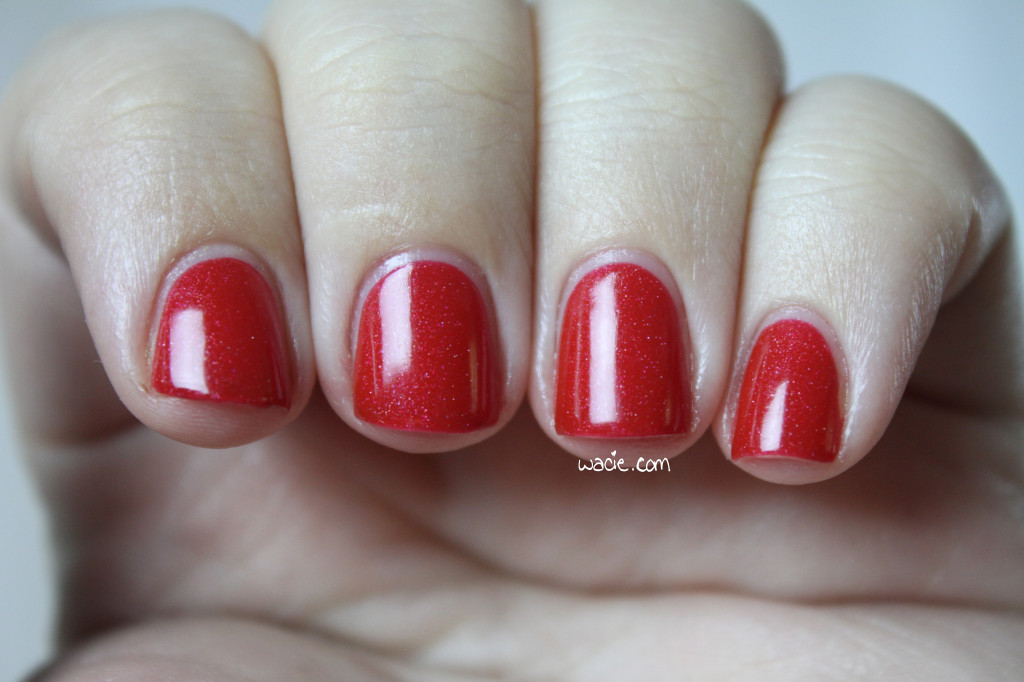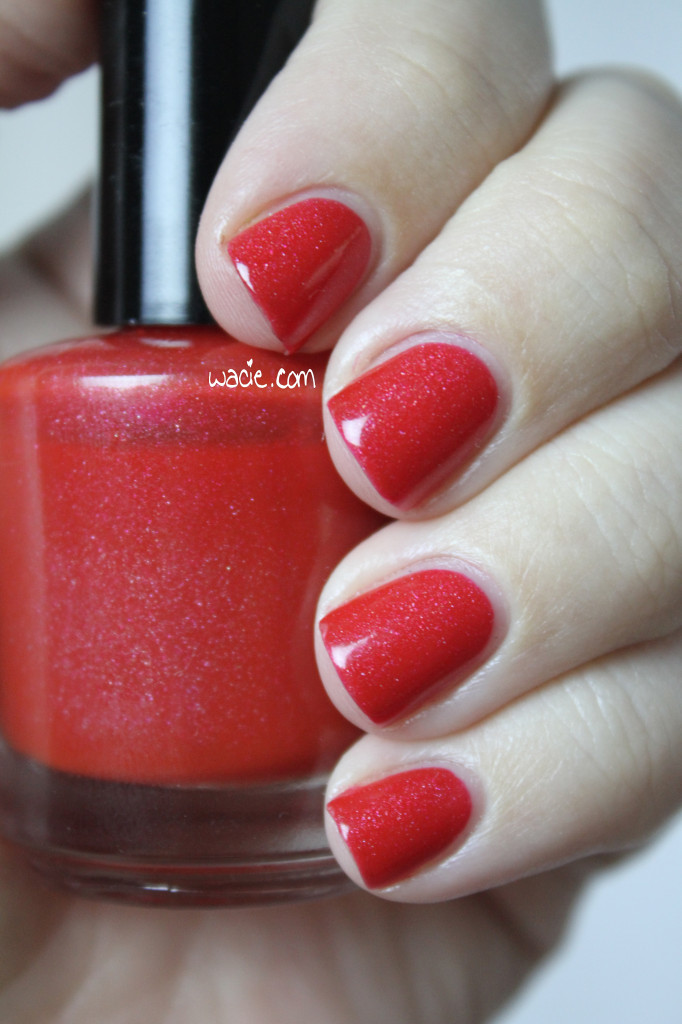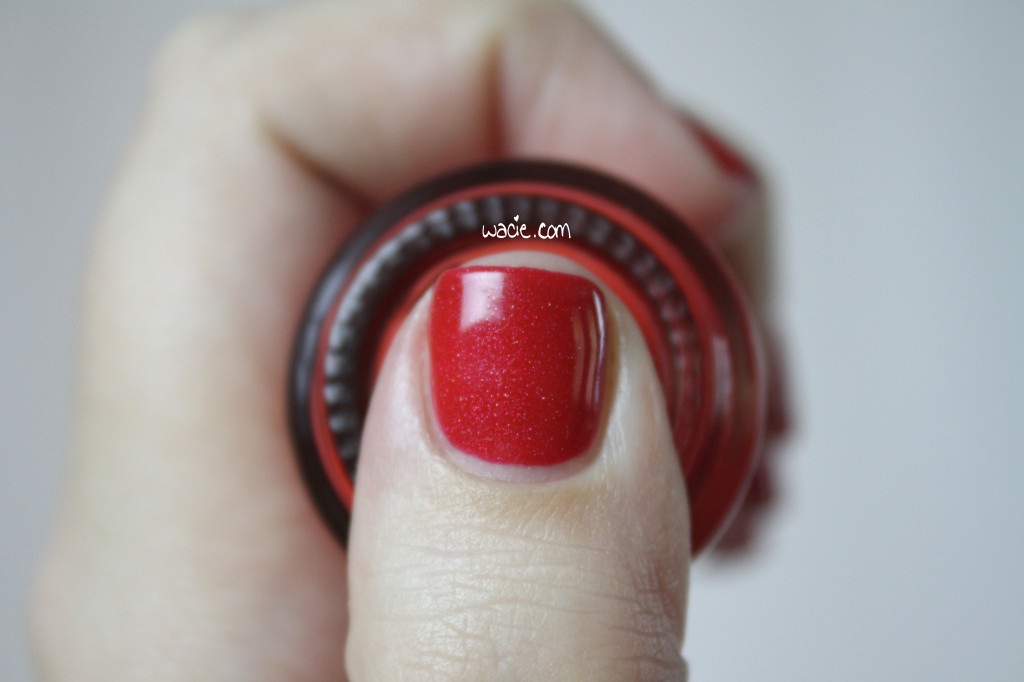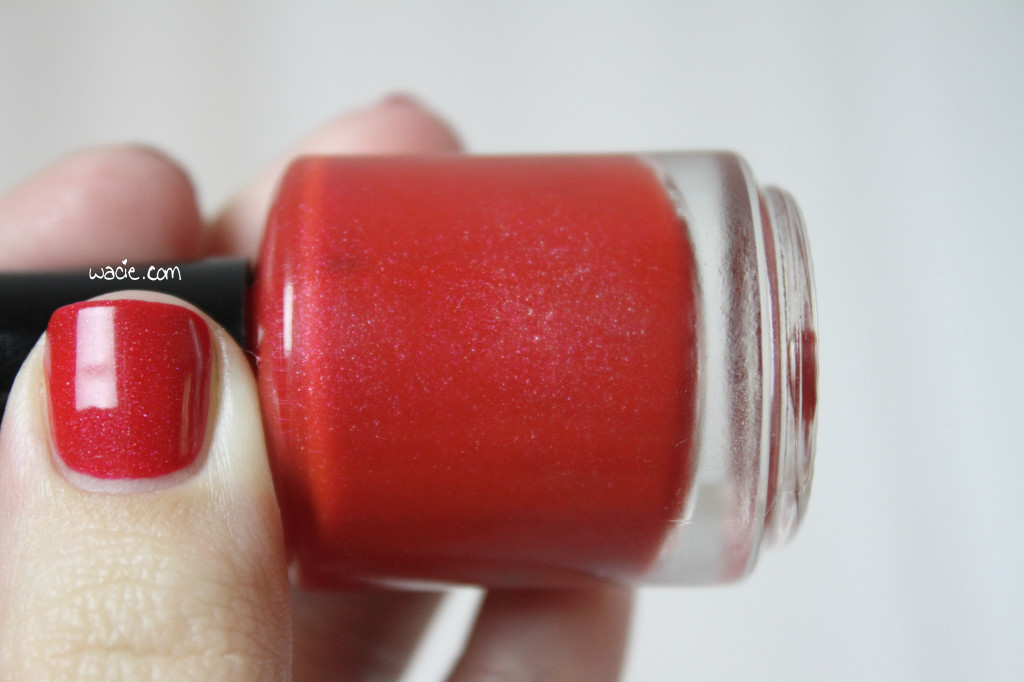 This polish is everything I love. It's red, it's holo, it's versatile. Because I'm wearing three coats, it's visibly opaque. The first coat is quite thin, however, and can be used for jelly sandwiches or similar looks. It didn't occur to me until just now to demonstrate it with a layer of glitter beneath, but I may do that in the future. I want to wear this again soon.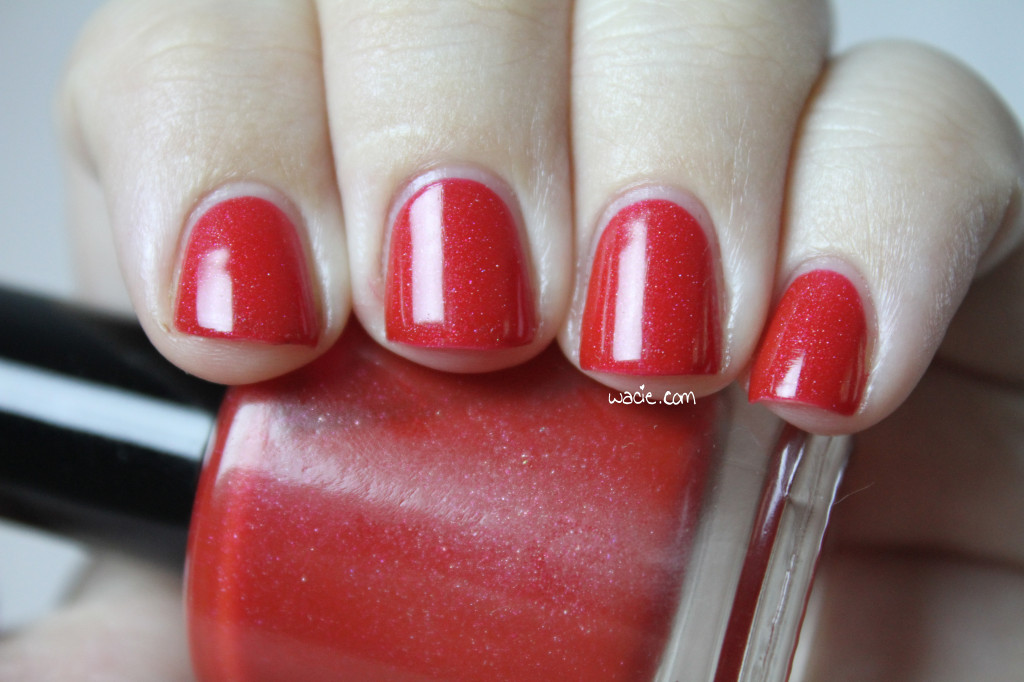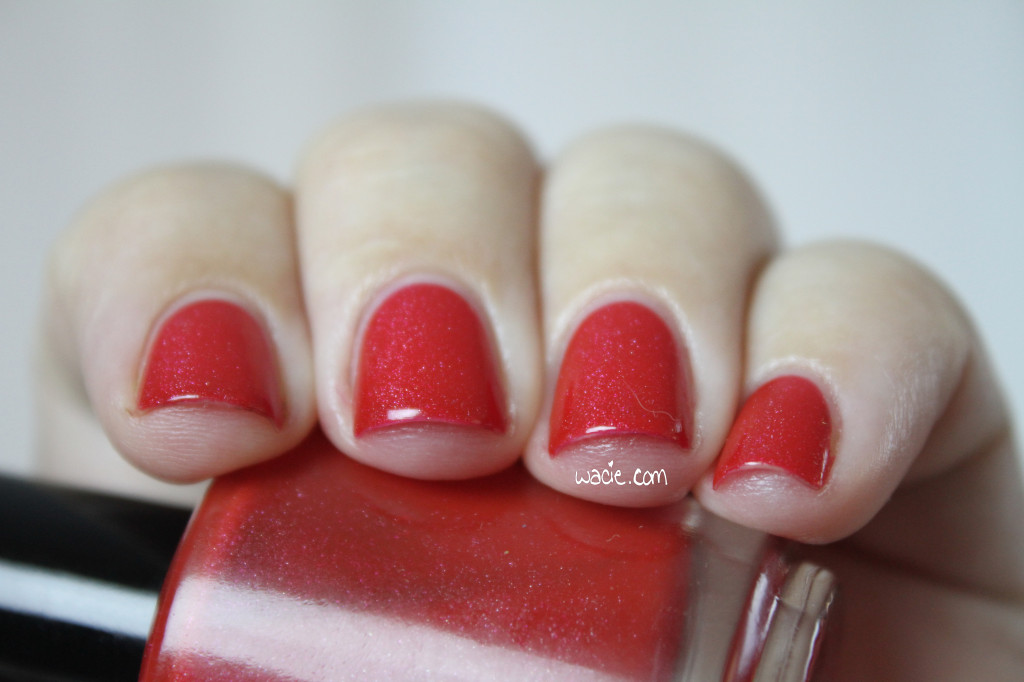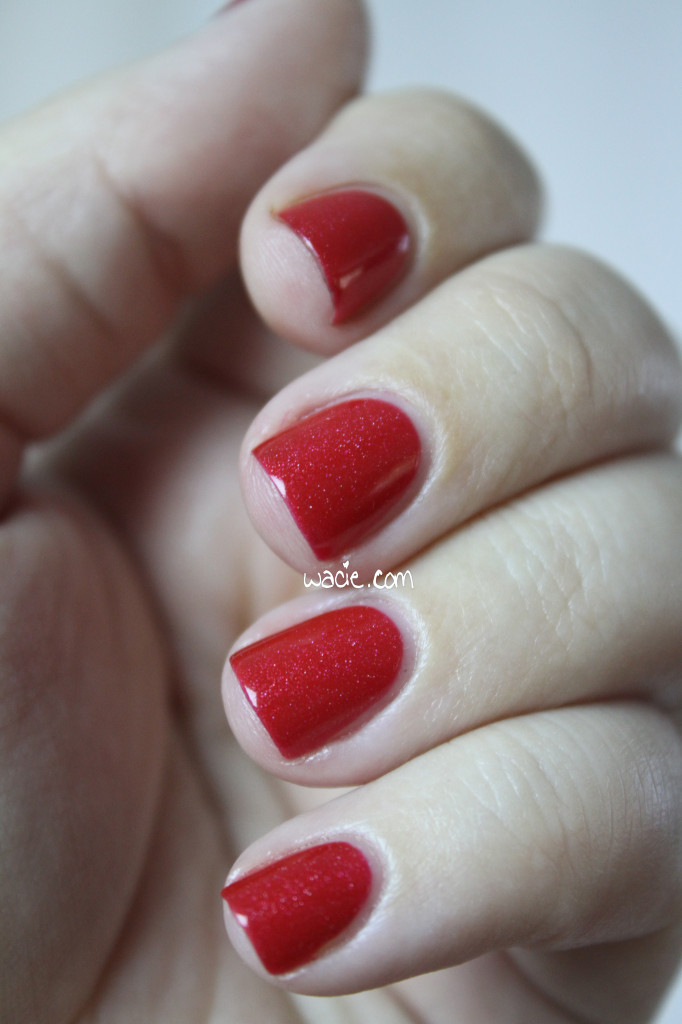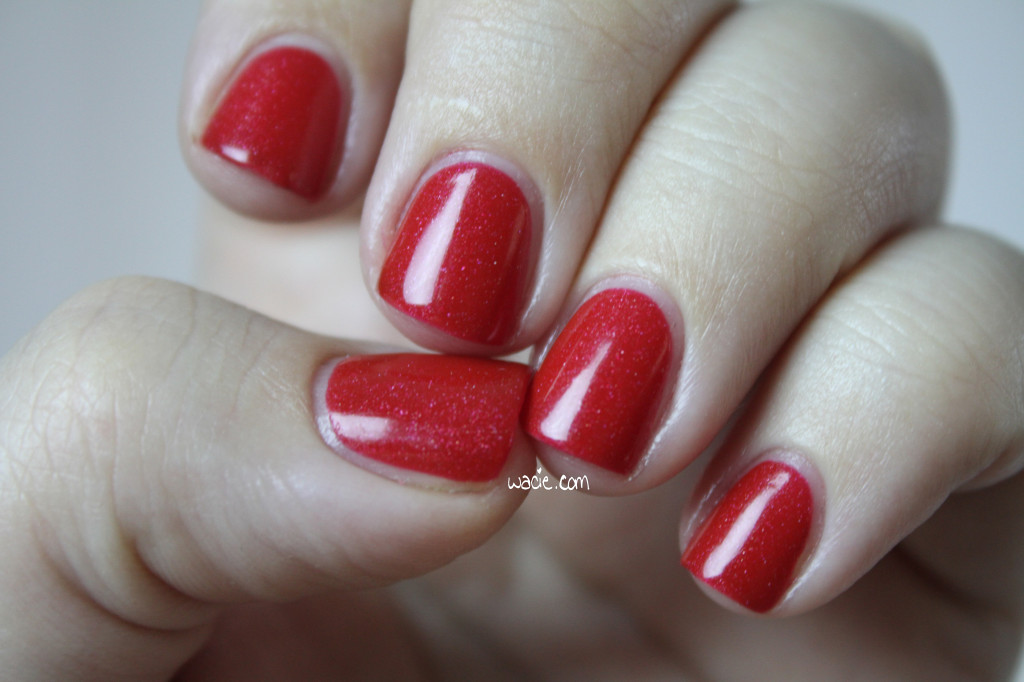 Dynamica is yet another holo experiment. I was trying to see just how little holo pigment I could get away with using. As you can see, this is rather delicate for a holo; there are no intense punch-you-in-the-stomach rainbows here, and I wonder if it can even be called a holo. Because the polish is translucent, the holo particles from the previous coats shine through, but they are now red, not rainbowy. It doesn't serve that purpose, it's merely a little extra sparkle to complete the look. Even in the sun, it's still very subtle.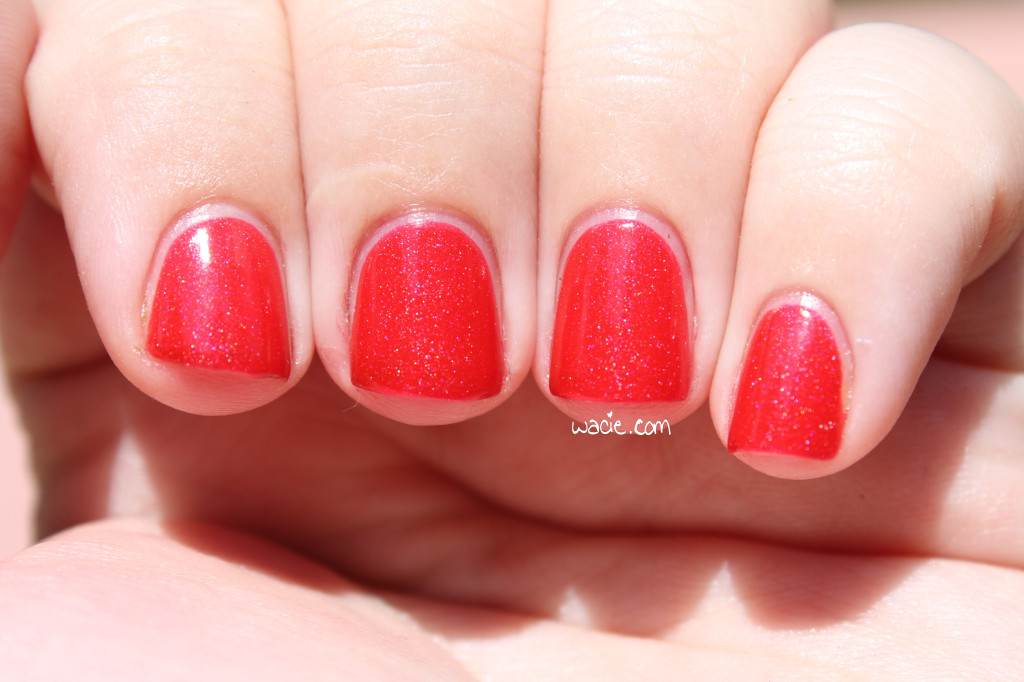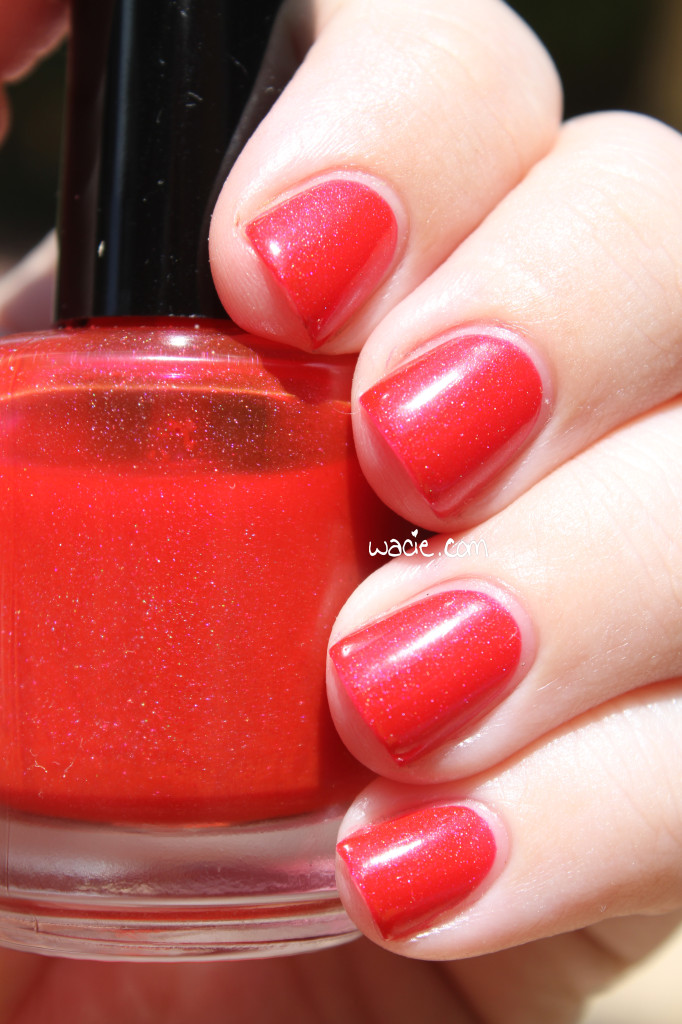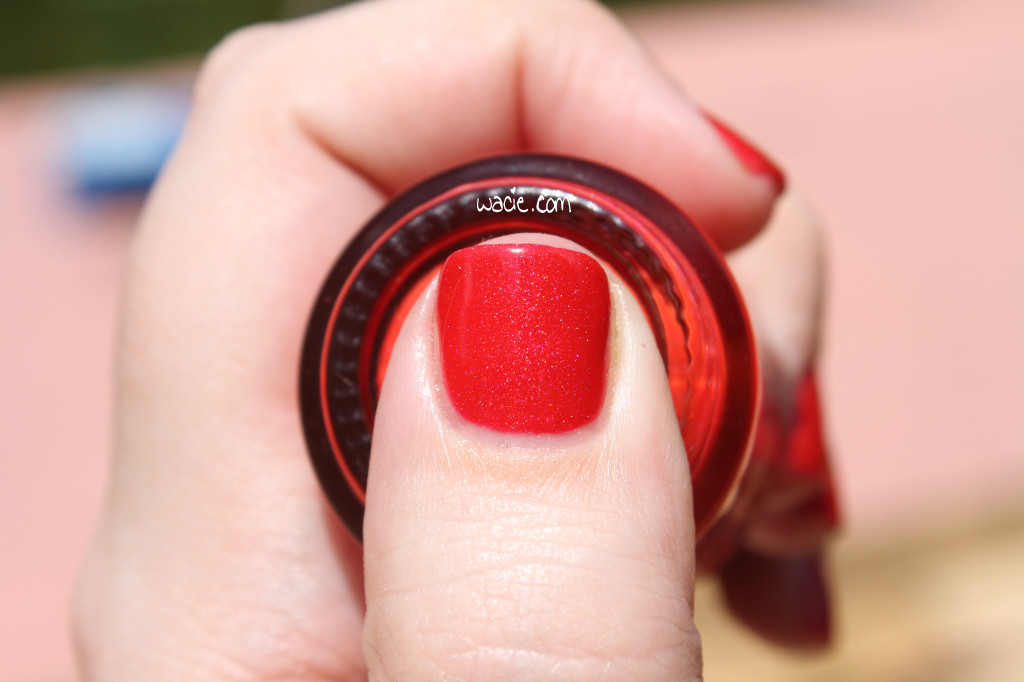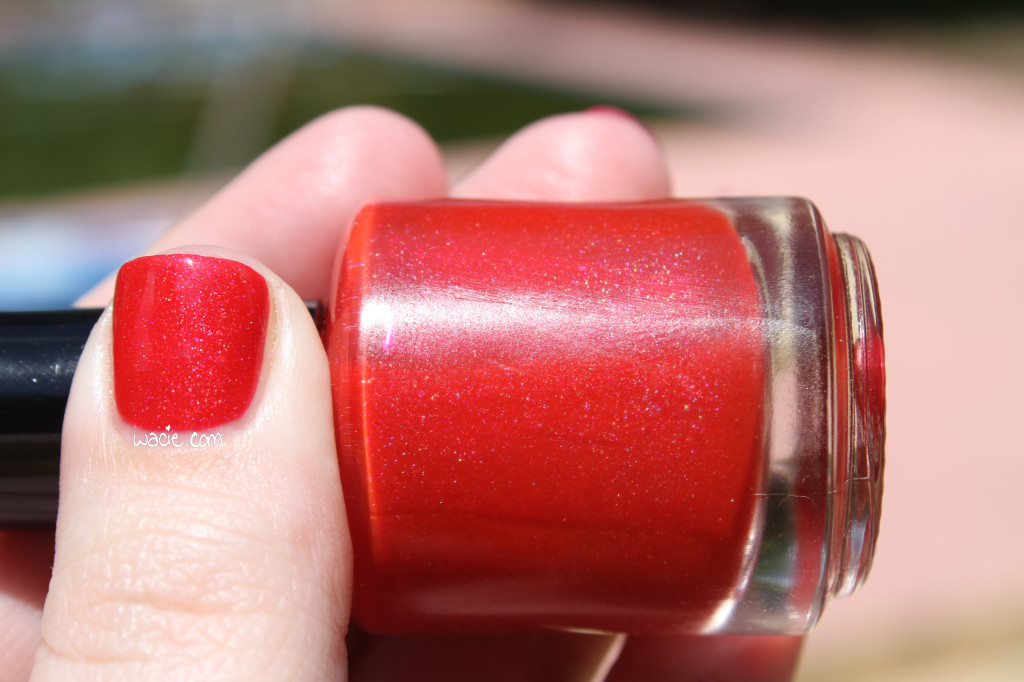 It didn't occur to me until just now that this is a very similar color to Maneater, a Wacie Nail Co. polish I swatched last month. I wish I'd thought of it in time to do a side-by-side comparison. I did use the same red pigment for both, but Maneater is more opaque and warmer than Dynamica. They look like dupes, but they're totally not.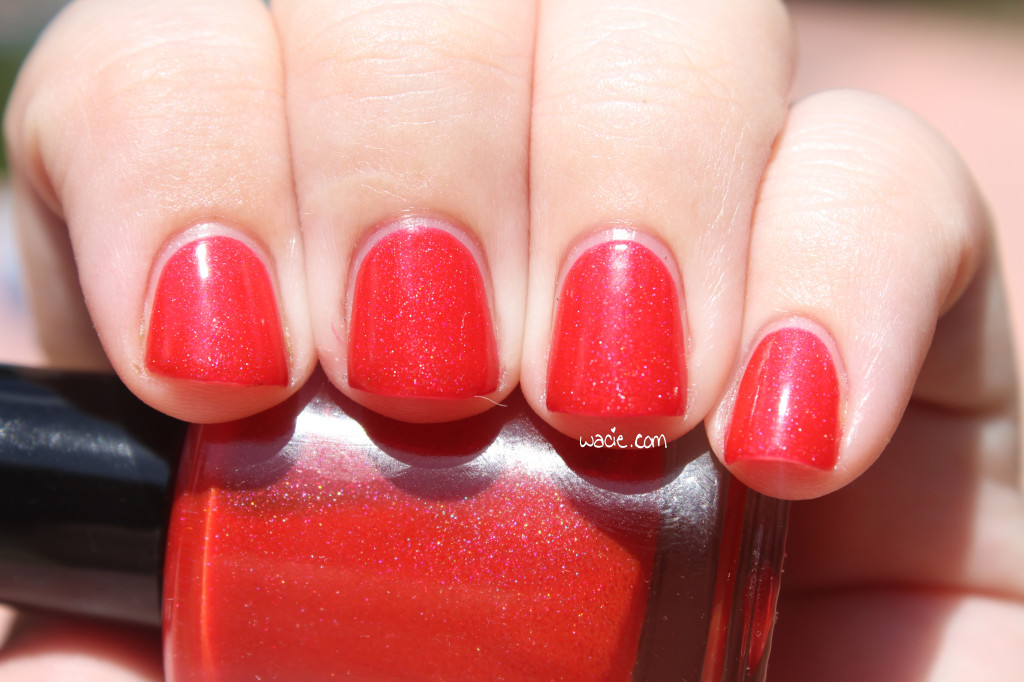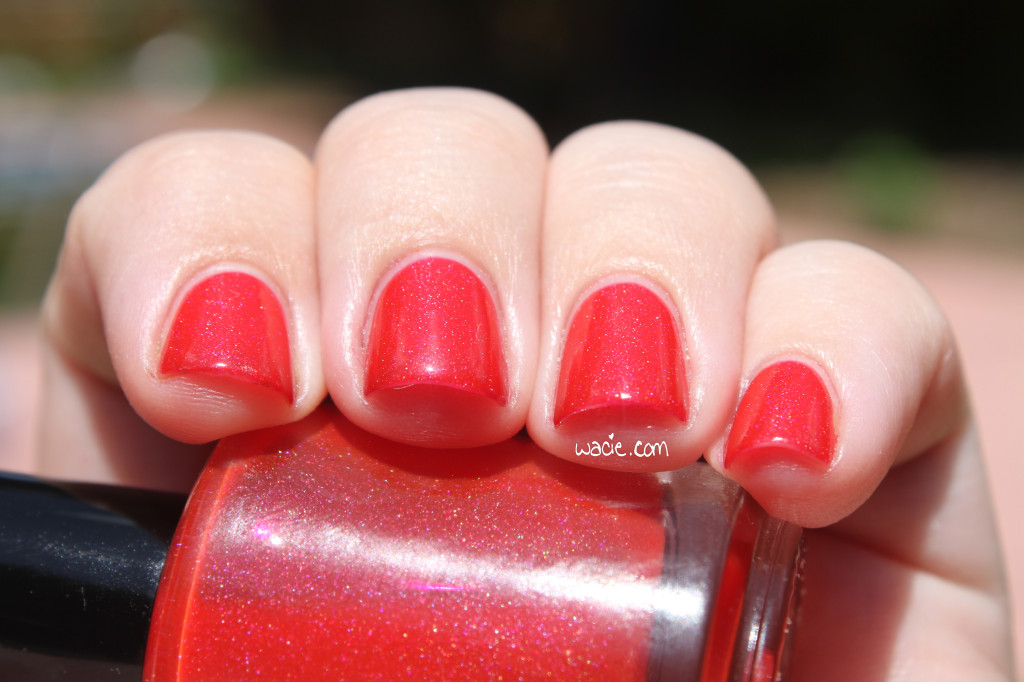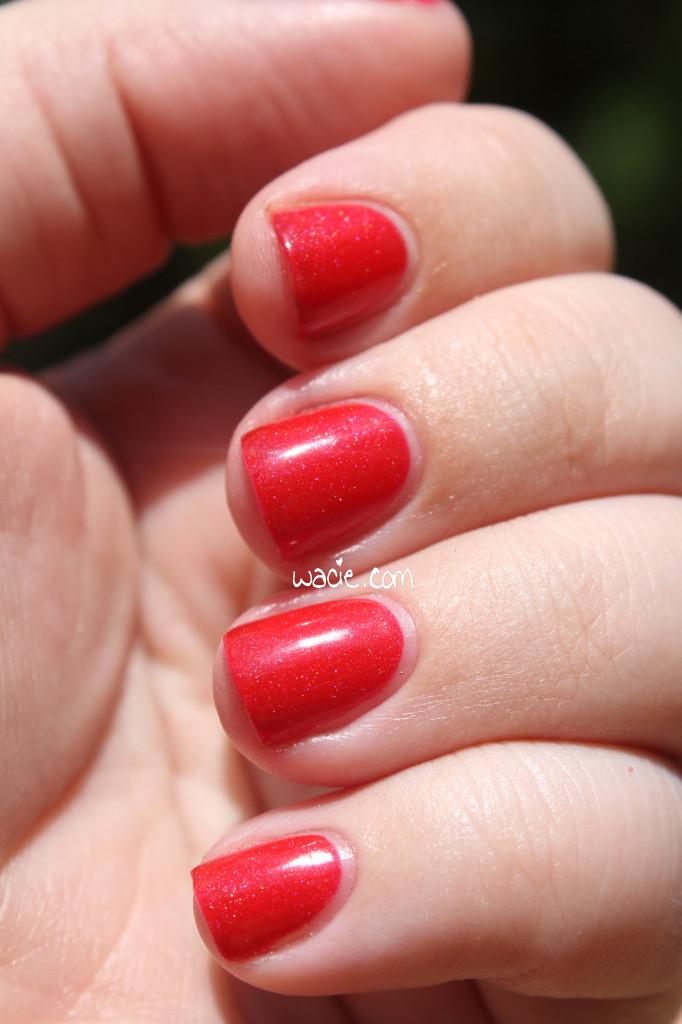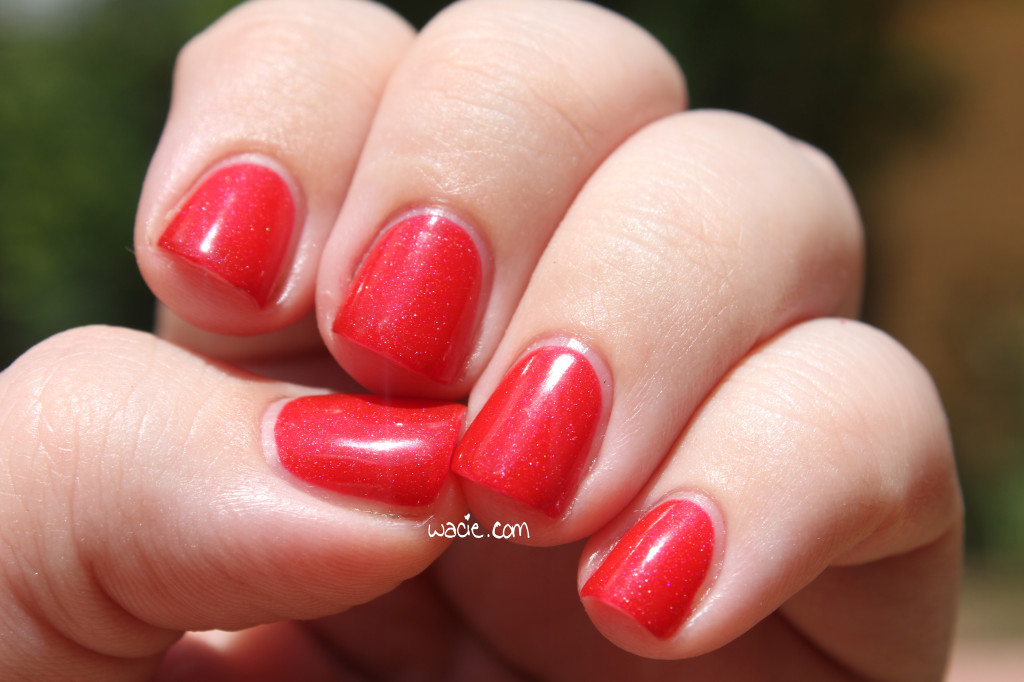 Finally, a day where the sun is actually shining! This is the first manicure in over a week it wasn't storming while I was taking photos. I got super lucky this week.