For Wacie Wednesday this week, I'm wearing a little polish called Maneater. I was trying to get a sultry red with a strong gold shimmer; I didn't quite get there, but I love the result regardless. I'm wearing three coats of it with one coat of Seche Vite.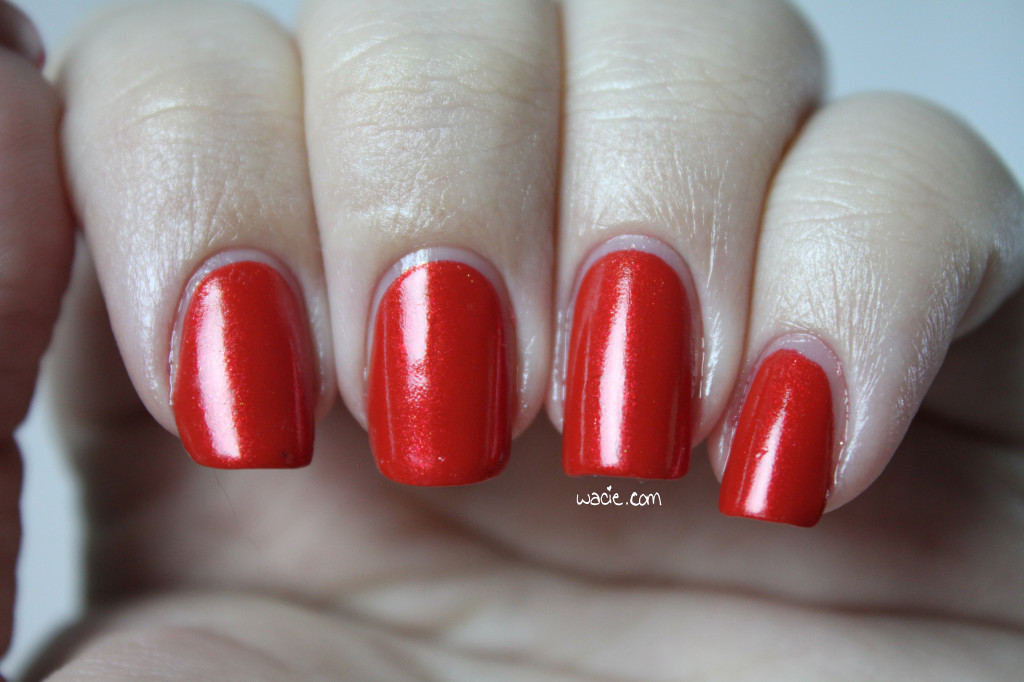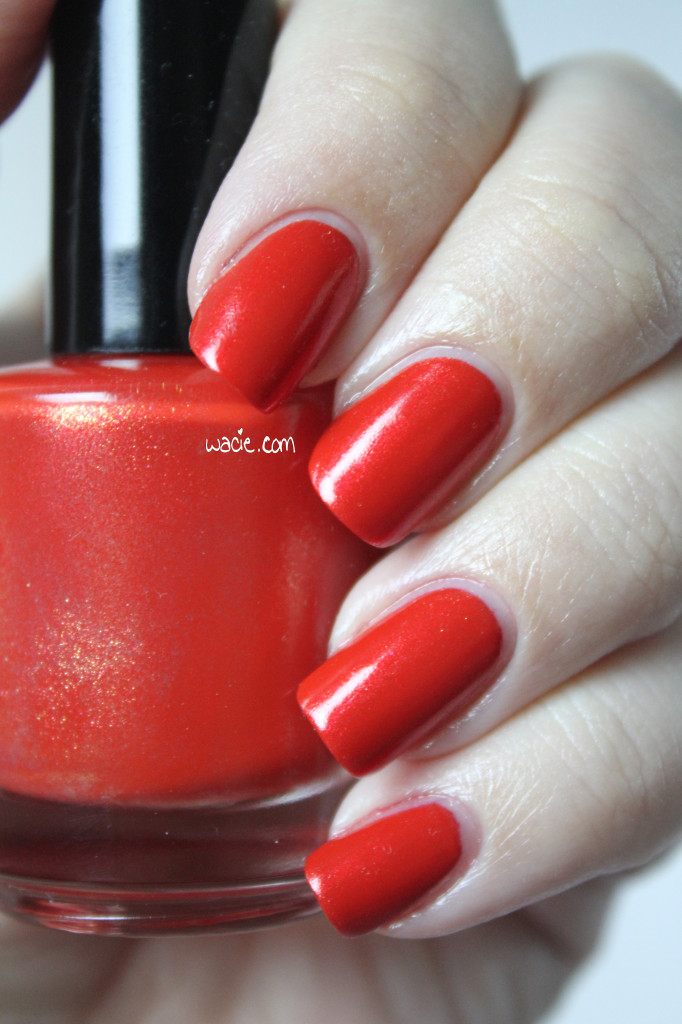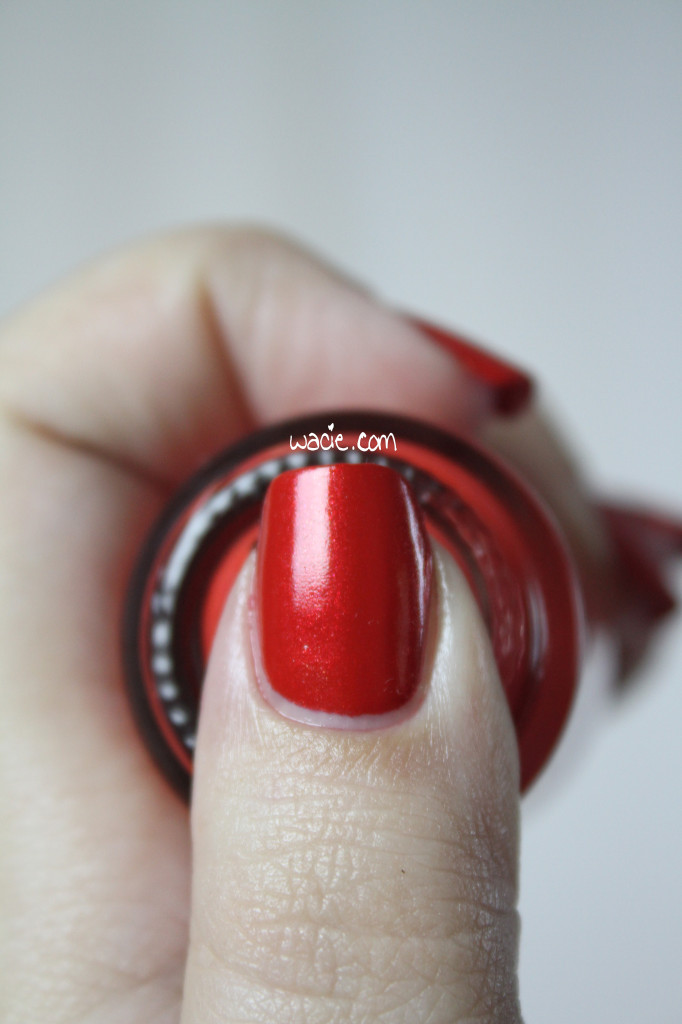 Maneater is awesome, if I may say so. It applies super-easily, dries quickly, and achieves a rich opacity in two coats. The only drawback for me is that it dries a bit matte. Top coat is definitely necessary for this one, because the shimmer doesn't shimmer without it.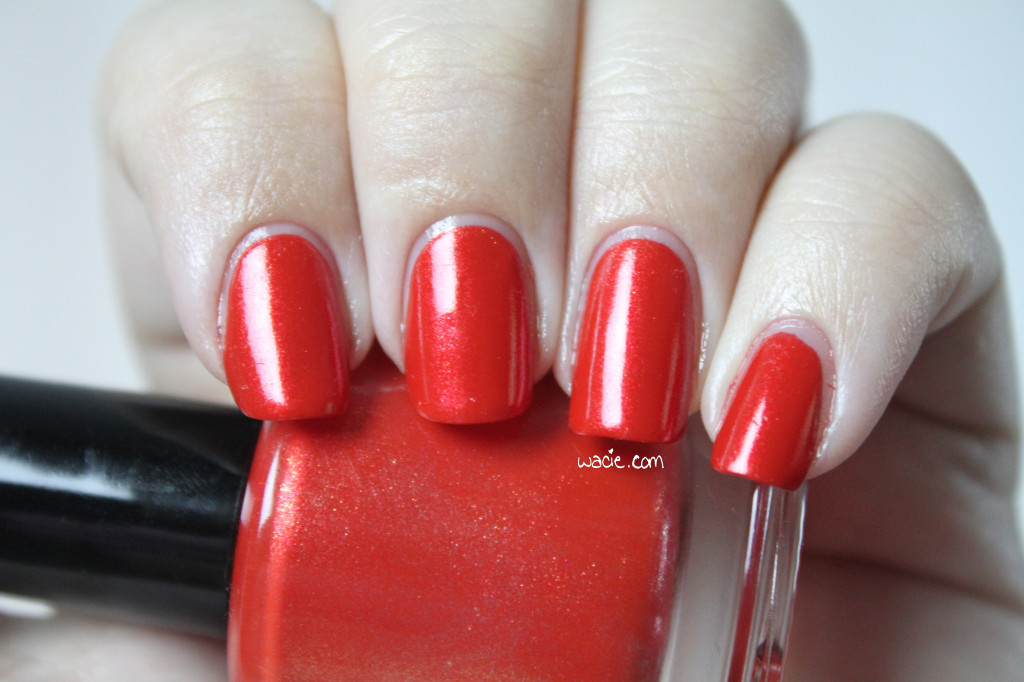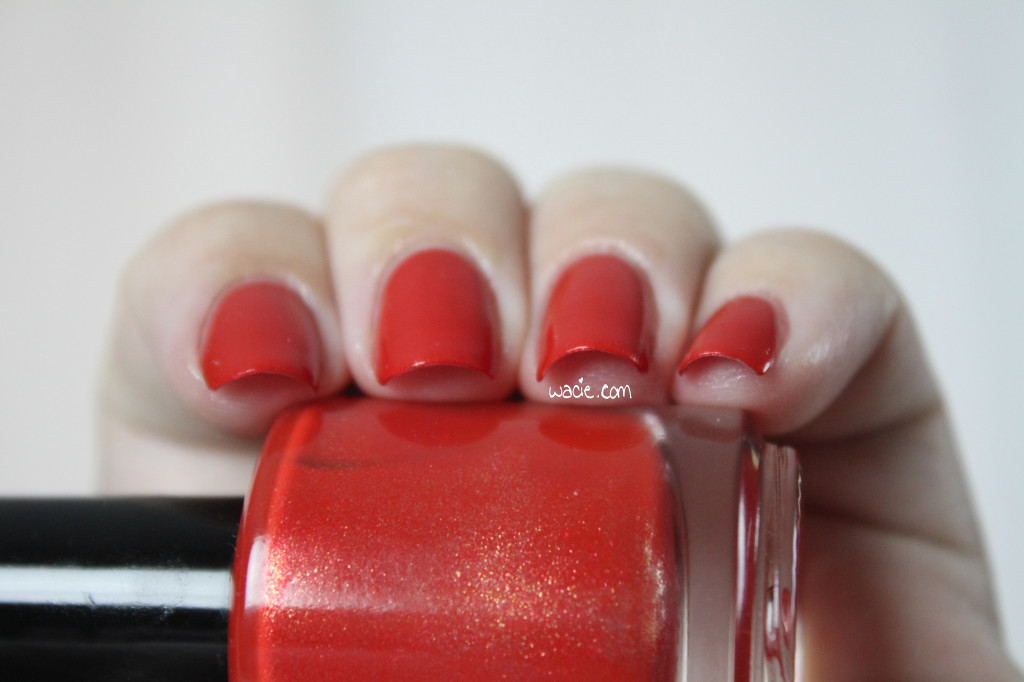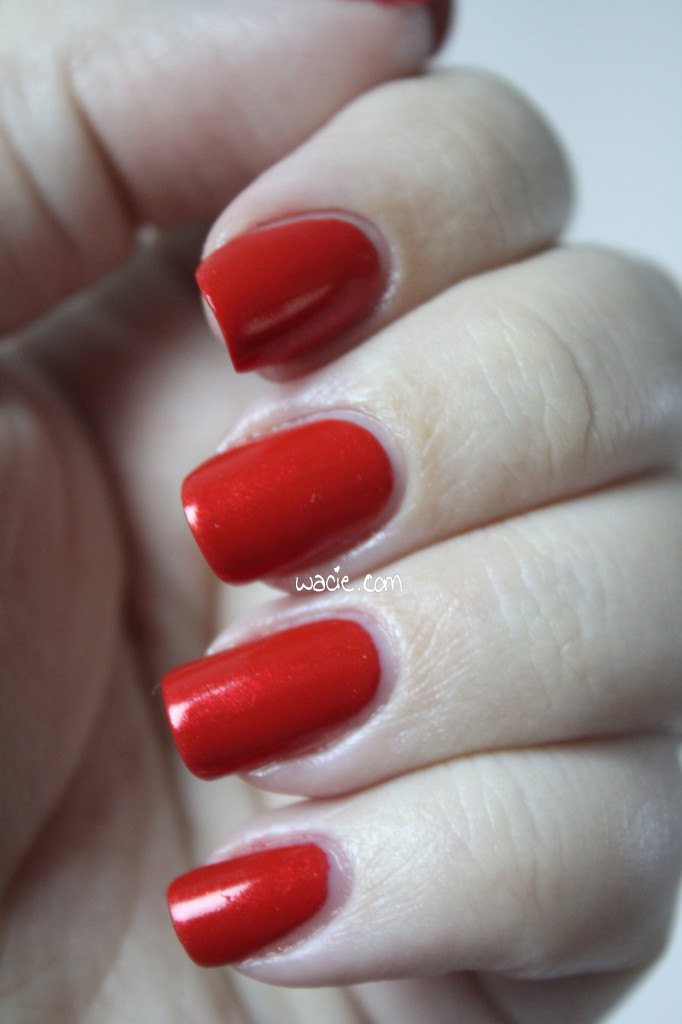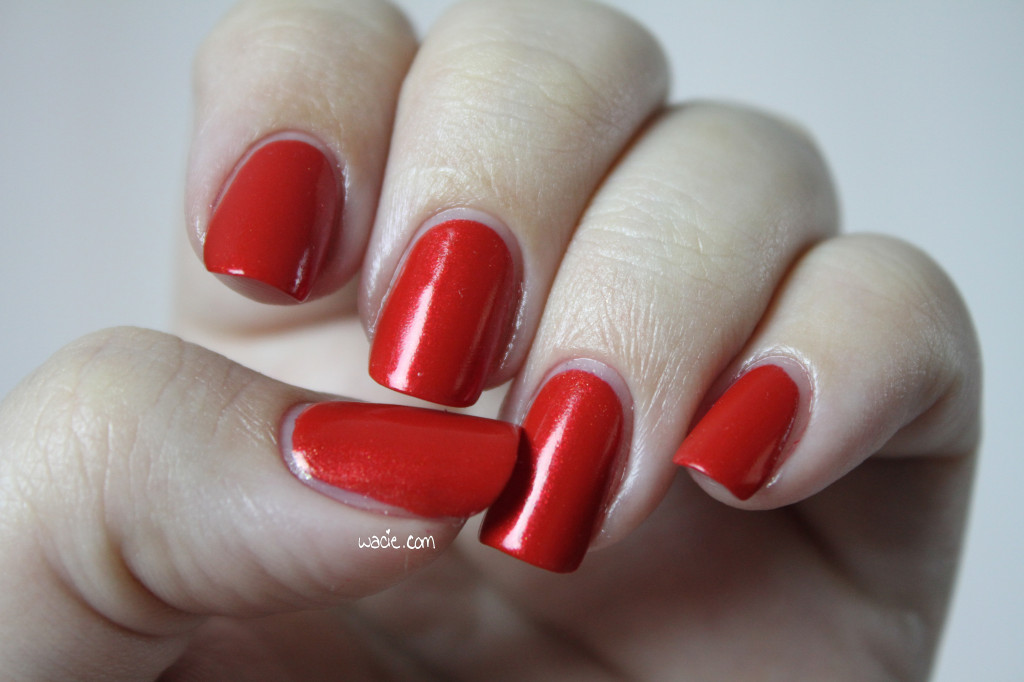 It's no secret that I love red polish. My desert-island polish would probably be a red creme. I made this knowing that my eventual Wacie Nail Company lineup would need a good solid red polish. As I said, it's not quite what I wanted; the shimmer is much too subtle. However, I'm happy with it. It's still sexy, bold, and confident, as red polish should be.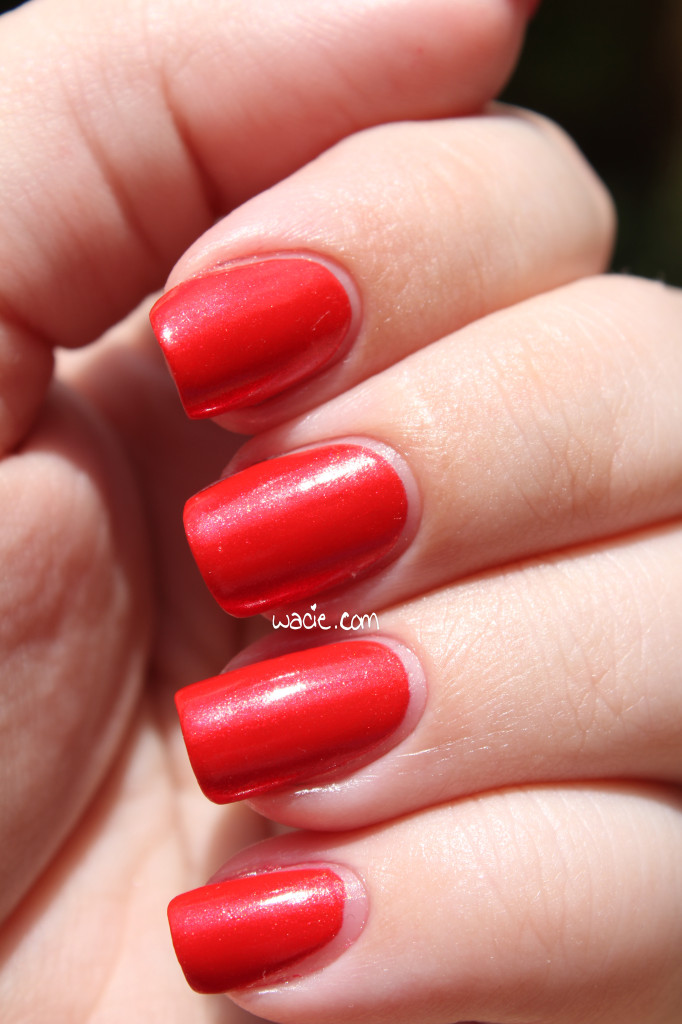 I've actually been on a red streak in the workshop, too. I've got tons of red prototypes I can't wait to show you guys.