Hello, reader! Today's post is something I've wanted to do for a long time. I love reading empties posts, but I rarely empty products, and it's not worth it to me to write about the one BB cream or the bottle of Seche Vite I used up this month. For this inaugural Empties Roundup, I have five whole things to talk about. Let's get going!
OPI's Expert Touch Lint-Free Nail Wipes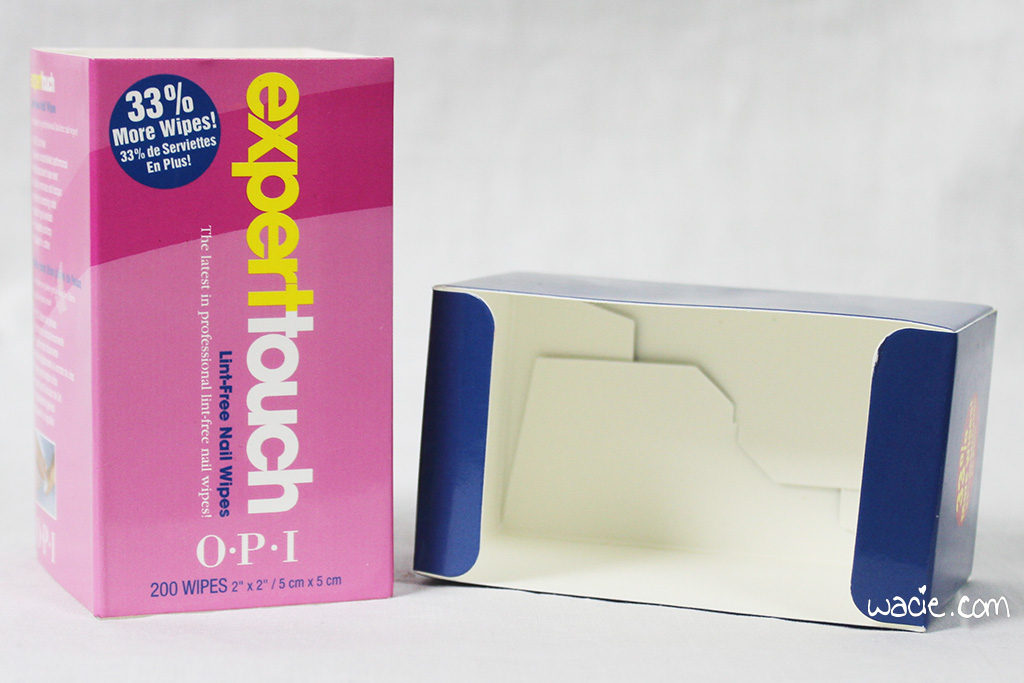 I picked these up out of a Sally Beauty Supply sale bin for four dollars. I wasn't sure what they were at the time, but I grabbed them, just to try them out. The box says they absorb polish very quickly, and while this is true, they also absorb remover very quickly as well, and eventually gain this gross tacky feel to them, which I really disliked. The wipes themselves are small, so between the tacky feel and the size, I used a wipe or two per nail, or 10-20 for each manicure. They left lint on me, so they're definitely not lint-free. They do remove polish, however, so it wasn't a total miss. They even work in the foil method of glitter removal. I didn't hate these wipes, but the day the box ran out and I could go back to regular cotton pads was a pretty good day. I won't be purchasing these again.
Benefit's Bathina "Take a Picture, It'll Last Longer" Body Balm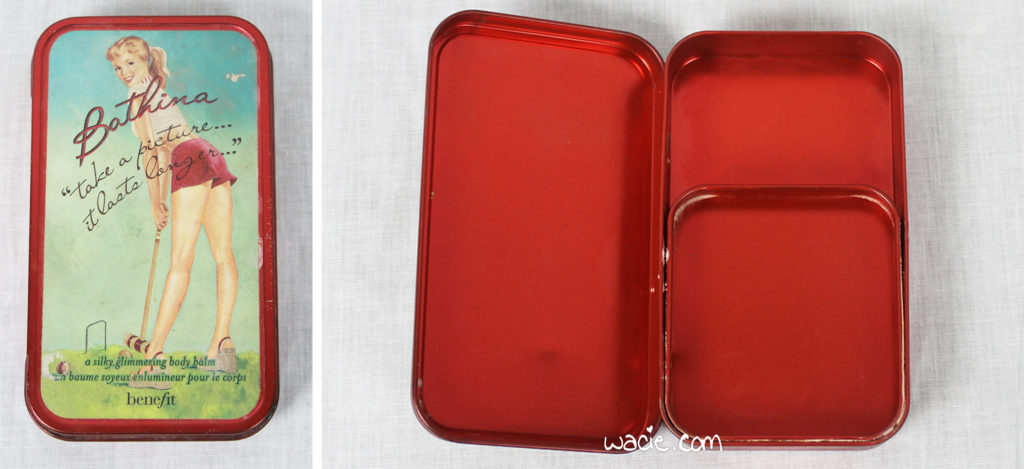 This is truly a momentous occasion, because I've had this tin since 2010 and it is finally empty. The balm itself was a rosy gold with a soft powdery scent, and came with a puff for applying it to the skin. I didn't use it continually since 2010, only in the summers, because this stuff looks amazing over a tan. It can be a bit much on very hot days, but I happen to like looking like I sweat glitter, so that's okay with me. I loved this product, but I don't know if I'll ever re-purchase it. I've got other body shimmer products I need to work through first, and who knows how long that will take.
Maybelline Lash Sensational Waterproof Mascara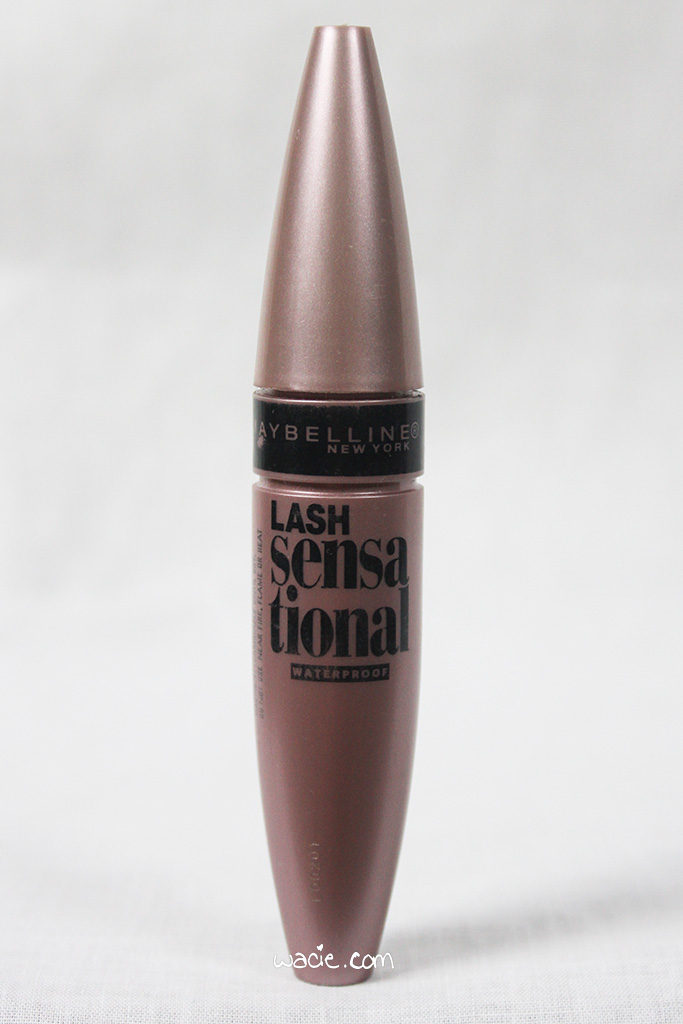 This wasn't an empty as much as it was just time to toss it. I'd been using it since March. I really wanted to love this, but I couldn't get past the brush. It was really big and unwieldy with a pronounced curve, often giving me too much product where I didn't need it. There was one side of the brush with very short bristles, and that was the only way I could use it. Mostly I'm just sad this mascara isn't the old Volum'Express in the red tube; that was my HG waterproof mascara, and now Maybelline has discontinued it and wants me to have scary spidery lashes now. I replaced it with the Great Lash Waterproof mascara, also from Maybelline.
Bare Escentuals Buxom Lip Gloss in Clair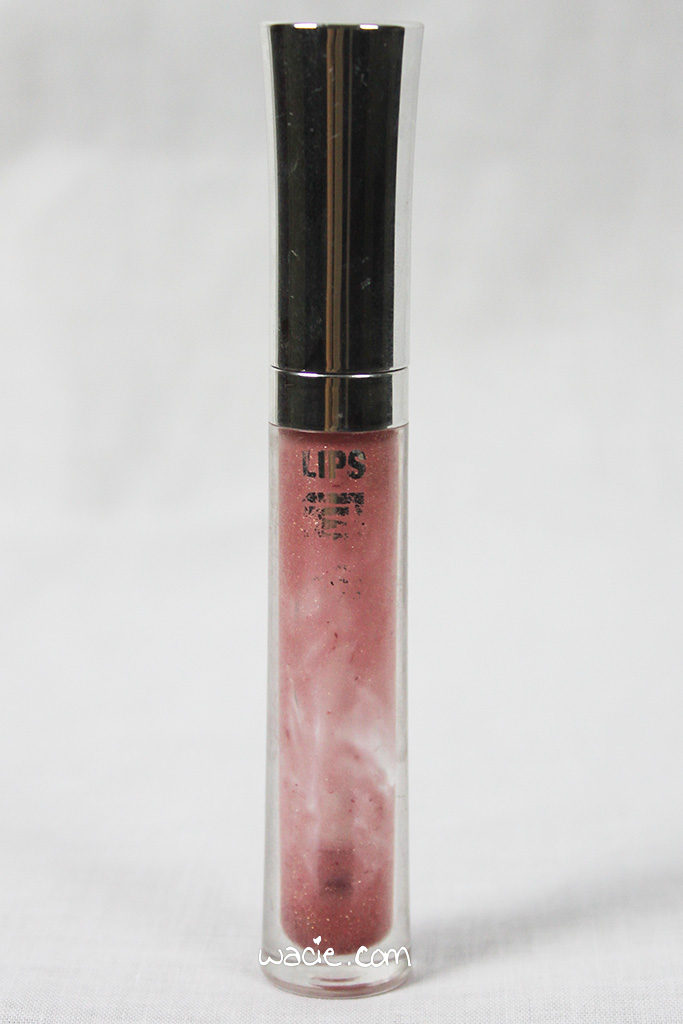 This is another oldie from my collection that's finally going to the big vanity drawer in the sky. I really love the Buxom lip glosses for their minty tingle and sheer wash of color; I have dozens of these glosses but I've ever finished like two, including this one. Because I have so many, I probably won't more, and even if I wanted to replace this one, I don't think they make it anymore. That's actually how old this lip gloss was.
Urban Decay Eyeshadow in Virgin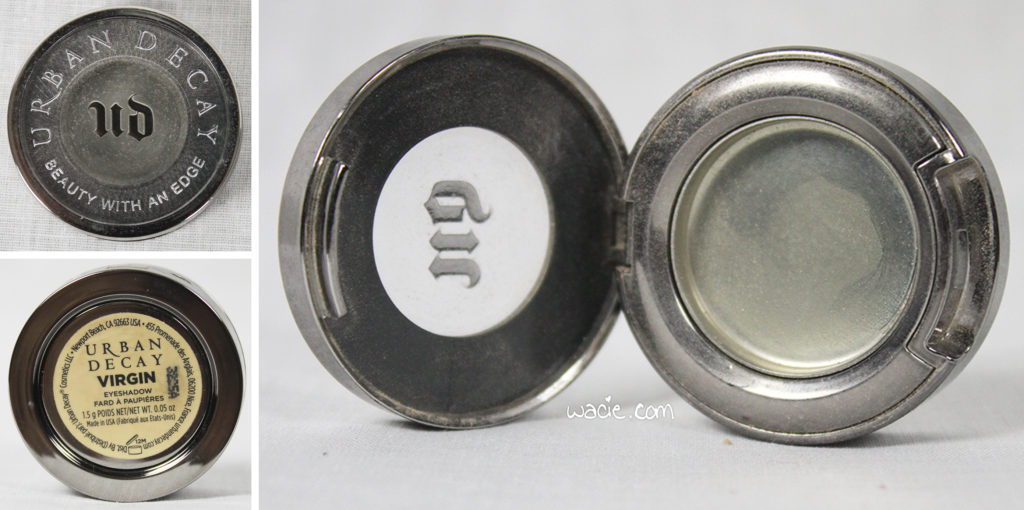 Do you ever look at your eyeshadow palettes and notice there's one shade that's visibly more used than all the others? In my UD Naked palette, Virgin is that shade. You can tell because the pan is completely empty. And because no Naked look is complete without Virgin, I got a single to replace it. This is actually the second single eyeshadow I've gone through. I'll definitely be replacing this.
Tarte Amazonian Clay Finishing Powder Sample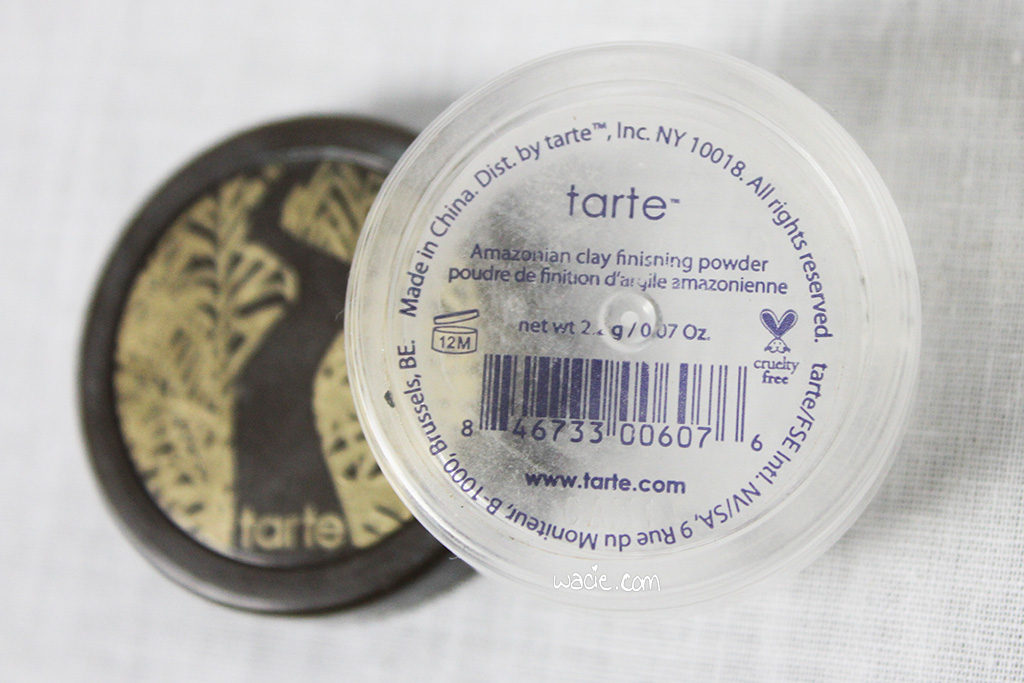 I actually forgot I had this in my makeup bag until I ran out of my regular powder. Finding this actually saved my life. I have no idea where this came from, since I don't normally buy Tarte; it must have been a Sephora sample, or an ipsy bag offering. It was a pretty nice powder, though it felt a little creamy for a finishing powder; my skin didn't feel 100% finished. In the summer, though, that's not so important, because it ends up just disappearing into sweat anyway. I'm not sure I'd buy a full size of this, I'd rather just go back to my Make Up For Ever powder.
And there you have it, the first-ever Empties Roundup on wacie.com! Looking at these photos, I feel very accomplished. I rarely use something for so long that I actually use all of it, so to have this many empties at the end of the month is really special. Now all I have to do is avoid buying more stuff and setting myself back!
I bought these products myself.