Hi hi! It's Manicure Monday! Today's look is one I kept simple, but it's still over the top. I used Essie's Hors d'Oeuvres and a diamond charm from Daily Charme. It's kind of insane.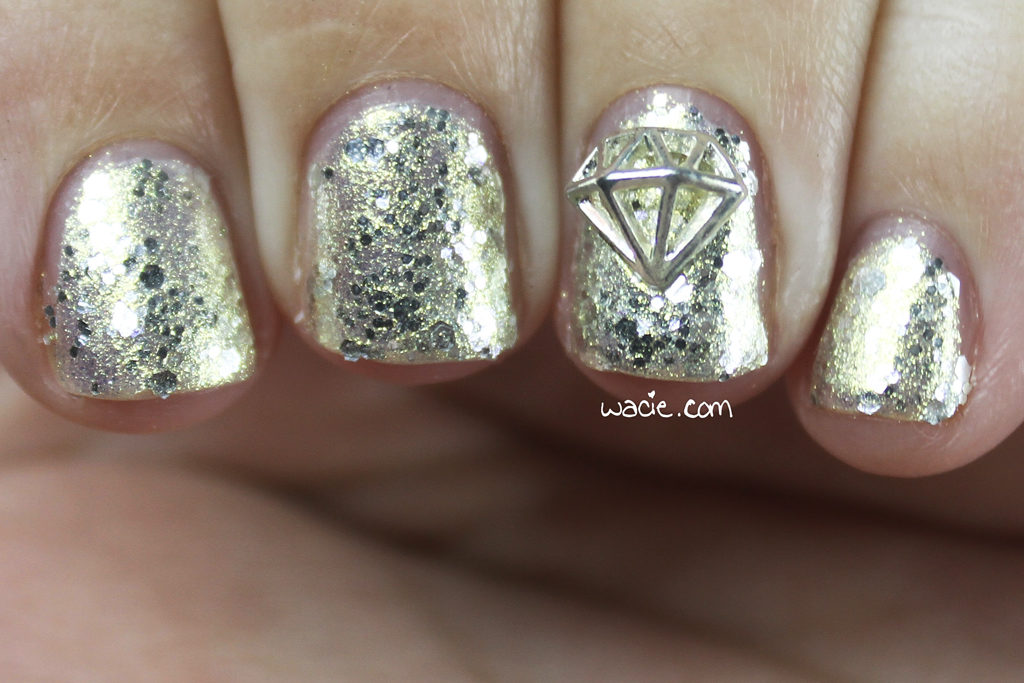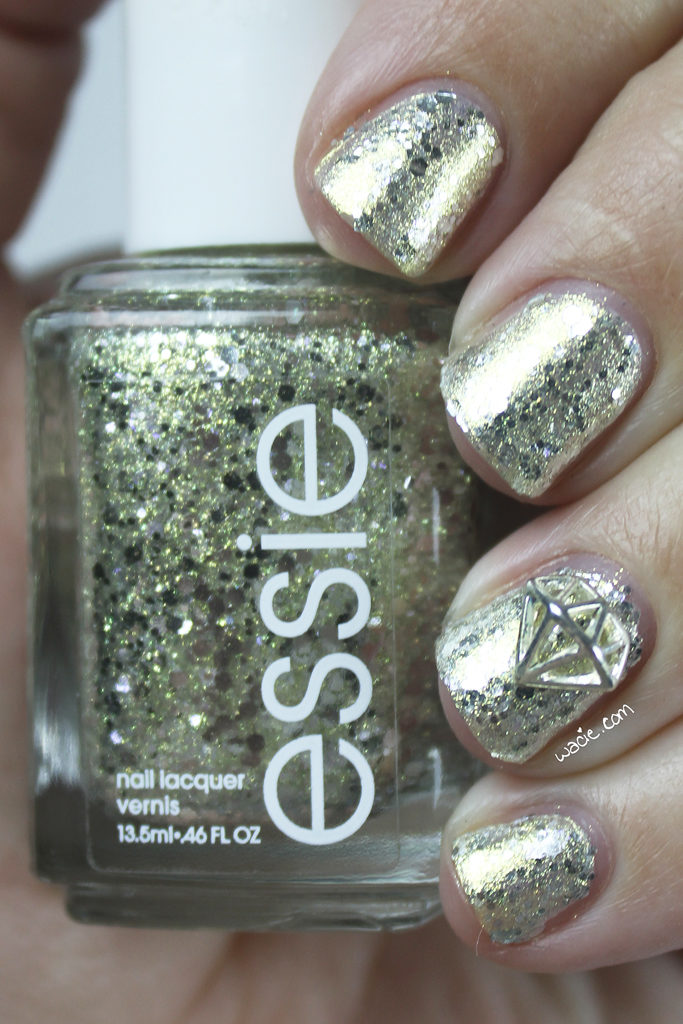 Hors d'Oeuvres is a challenge to photograph. There's so much shiny; the strong gold shimmer and embedded silver hex mix means a lot of light bounces off it and makes it hard for the camera to focus or get a good white balance. (I shoot on auto, sue me.) It's also very reflective, which is a cool finish. I'm really enjoying it.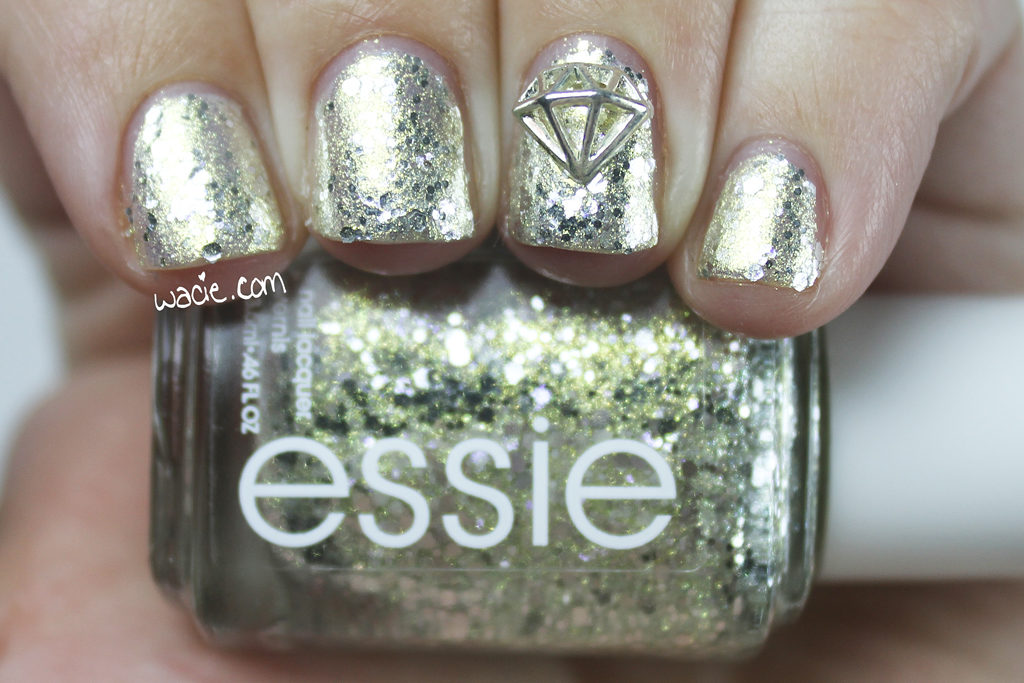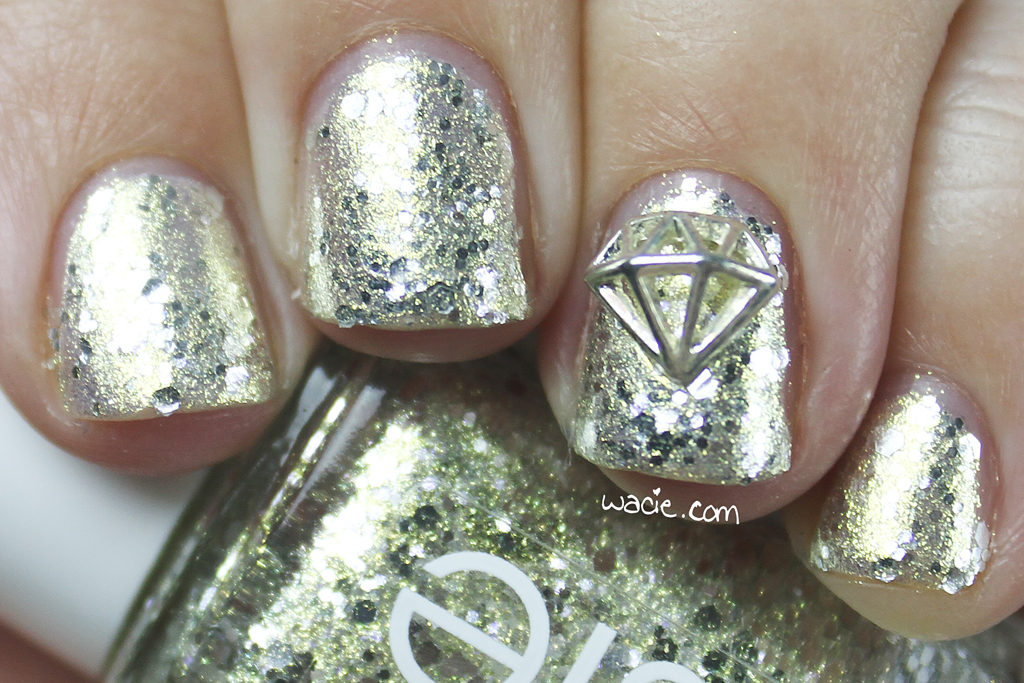 I ran out of super glue, so I decided to see if Seche Vive was enough to hold the diamonds on. It did, for a while, until one mysteriously disappeared. I still have yet to find it. I pulled the other one off to risk losing it and put on a second coat of Vive. Speaking of which, have you guys tried Seche Vive? I was skeptical, since I've never used any of these gel-effect polishes or top coats before, but I really like how this one feels. I used multiple coats and haven't noticed any of the bad effects from multiple coats of Seche Vite, so yeah. It's too early to tell yet, but I might be a convert.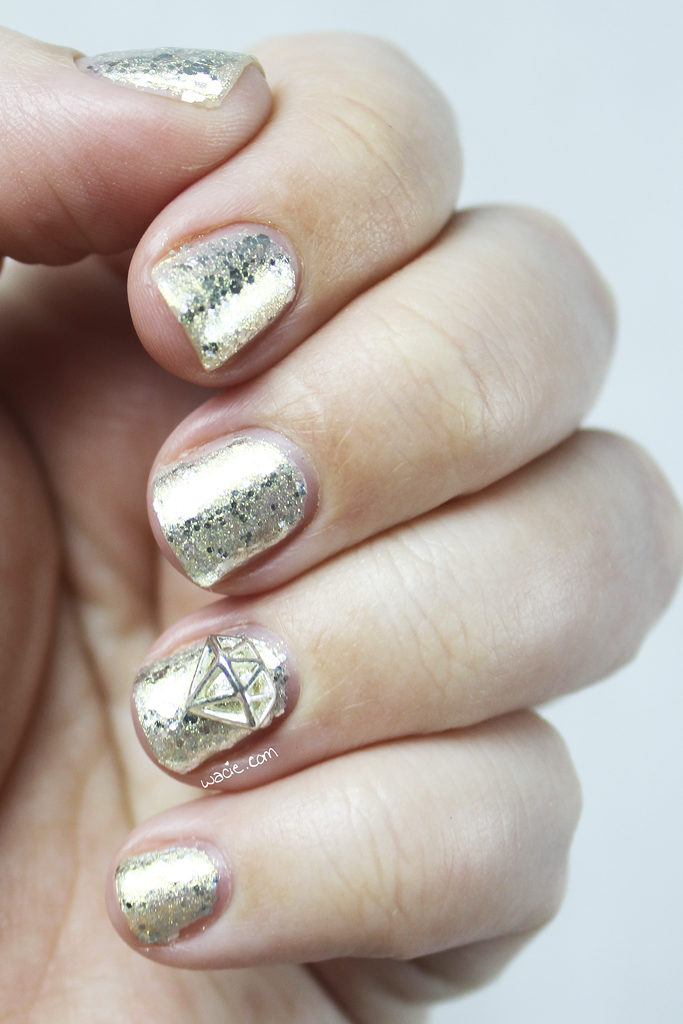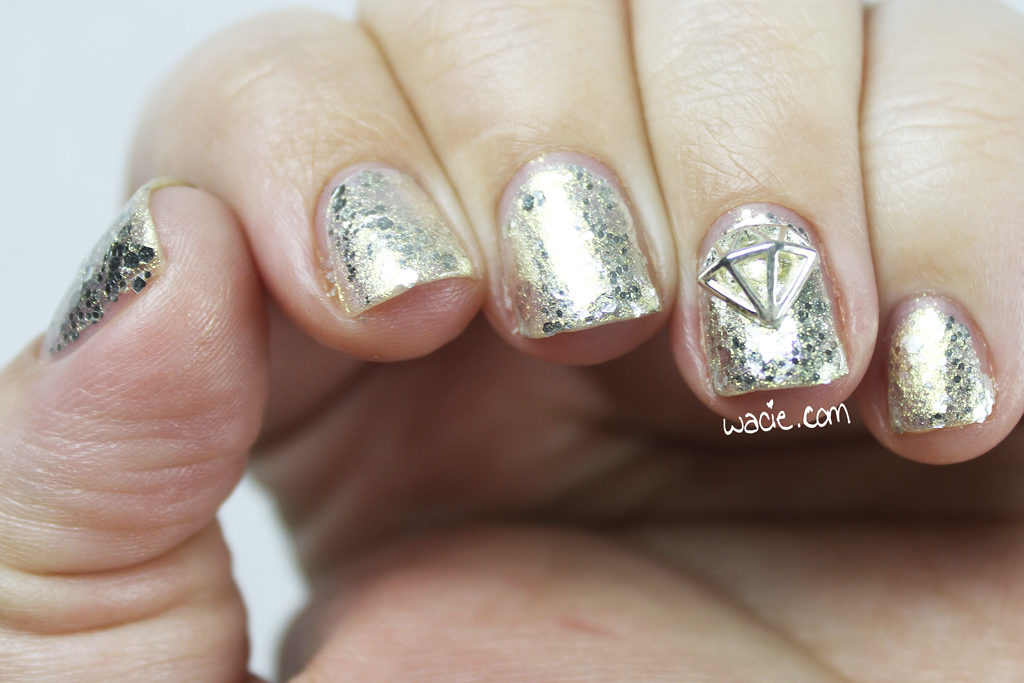 The sunlight is probably where Hors d'Oeuvres looks its best. You can definitely see how reflective it is in these photos; that glare is out of control. This set of photos were taken in direct sunlight outdoors.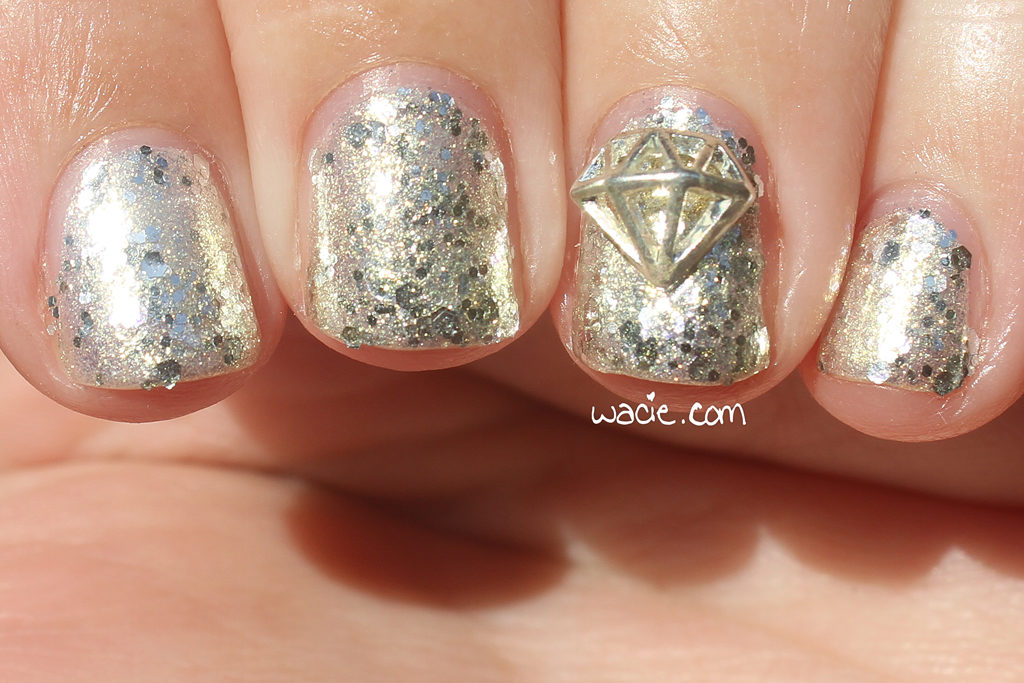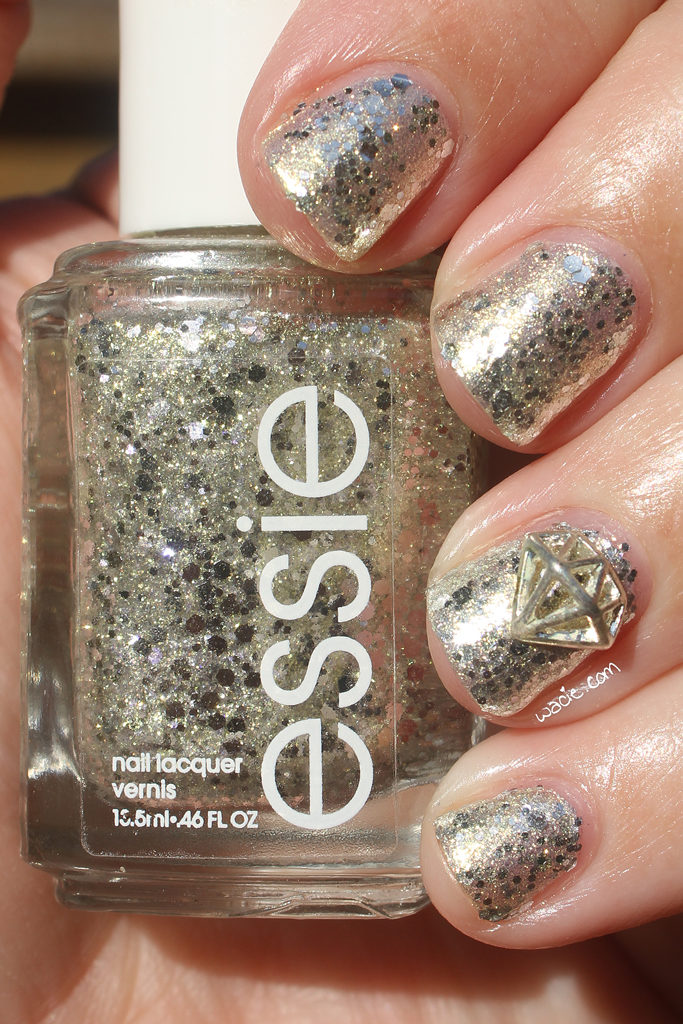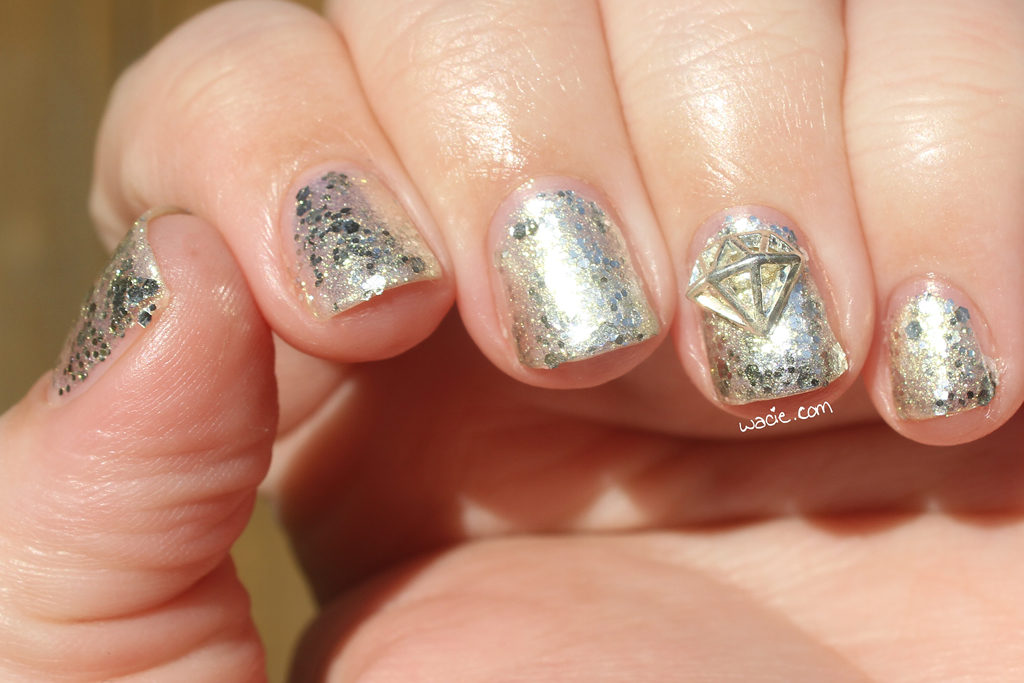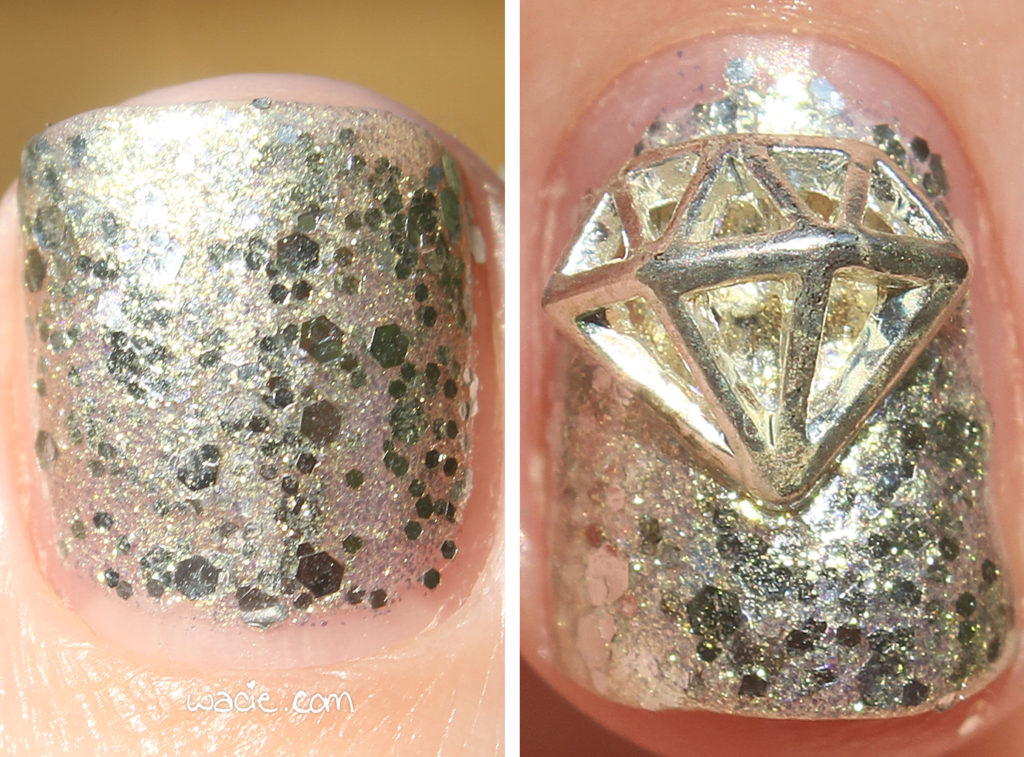 Hors d'Oeuvres and other Essie polishes are sold in stores. The diamond charm is from Daily Charme.
I bought these products myself.