Welcome back! I've got another super-shifty microglitter to show you today. This is Digital Nails's Galactica over Essie's Sew Psyched.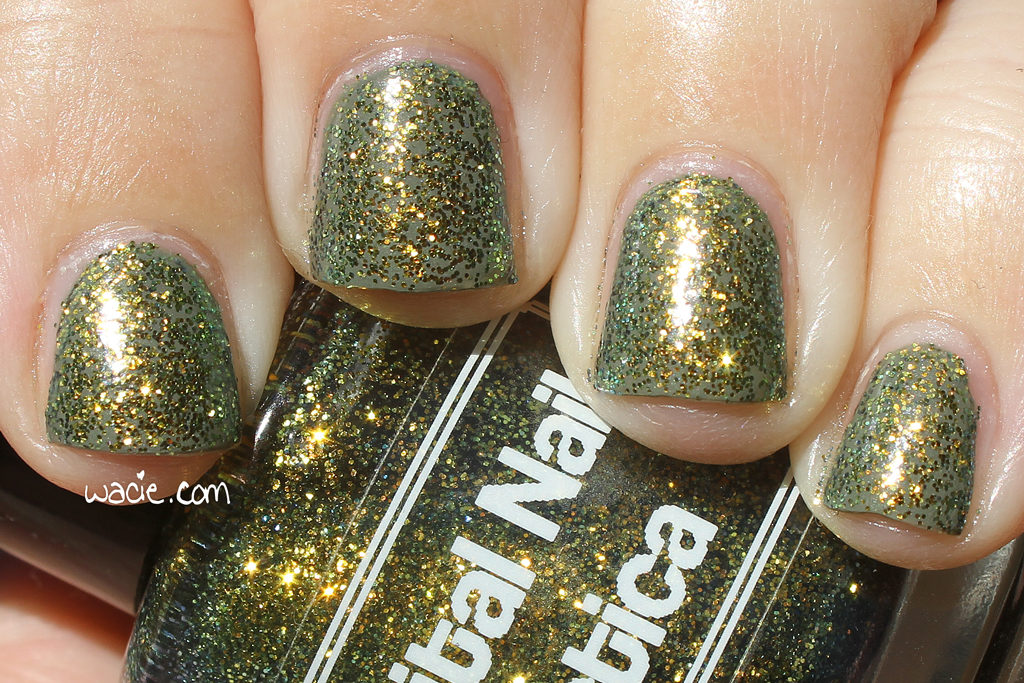 Last week, I showed you Leviathan, that crazy shifty glitter that went from purple to blue to orange. Galactica is a sister polish to Leviathan; they are both named after fictional spaceships and feature wildly shifting glitter. These polishes are both so much fun to wear because they look so different in every lighting situation.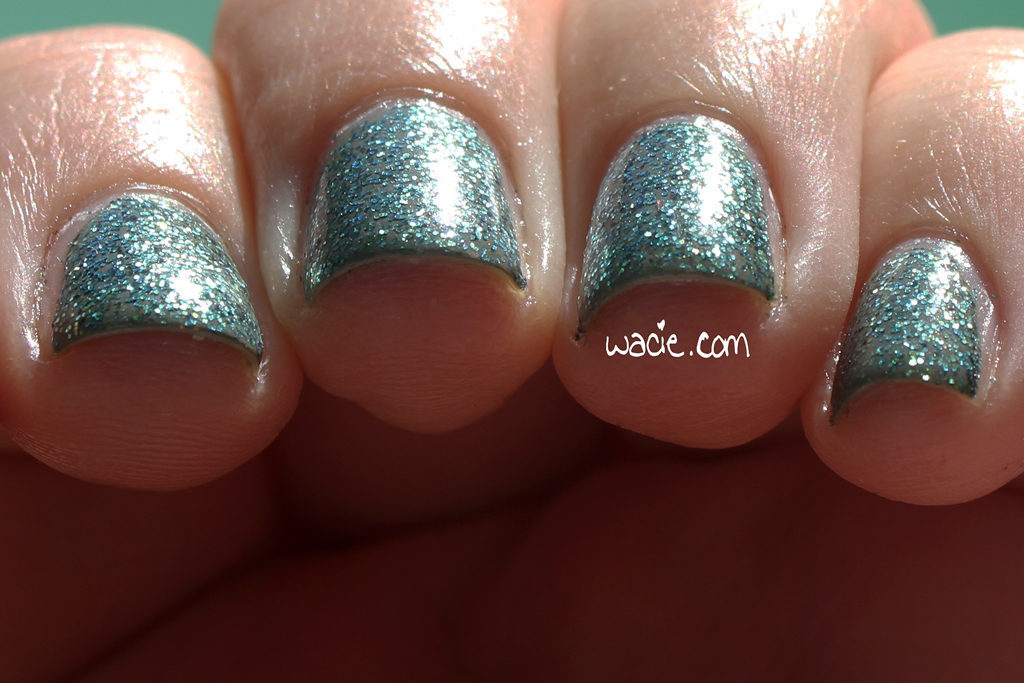 Sew Psyched is a great base for this glitter because it just blends into it most of the time. Of course, there are instances where it looks kind of odd, like when the light is shining right on the glitter and it's super gold and the base is just kind of there. For the most part, though, the glitters and the base are the same, and all you see is the shine from the glitter.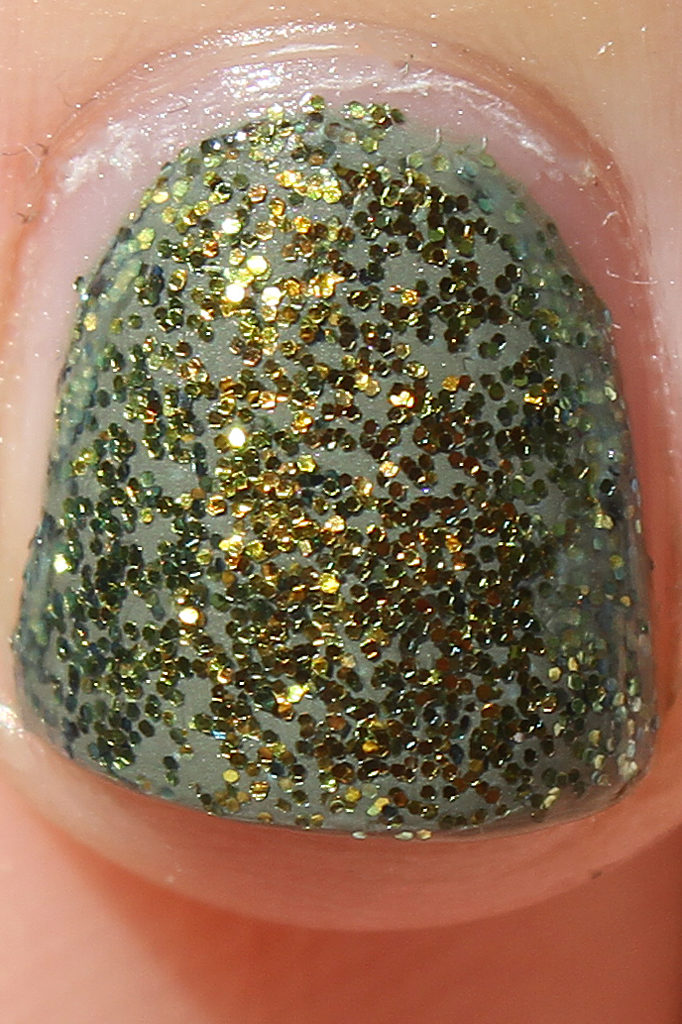 Sew Psyched and Essie are sold in stores. Galactica and other Digital Nails polishes are sold in their etsy shop, which is currently closed.
I bought these polishes myself.