Thanksgiving is over, and we're back on schedule! I missed you guys! For this week's Manicure Monday, we're sticking with the usual glitter accent nails, but I don't think you'll be disappointed. I'm wearing three coats of China Glaze's Exotic Encounters, with one coat of Blue-Eyed Girl Lacquer's Prototype AG 1.1 on my accent nails. All nails are topped Ciate's Speed Coat Pro top coat.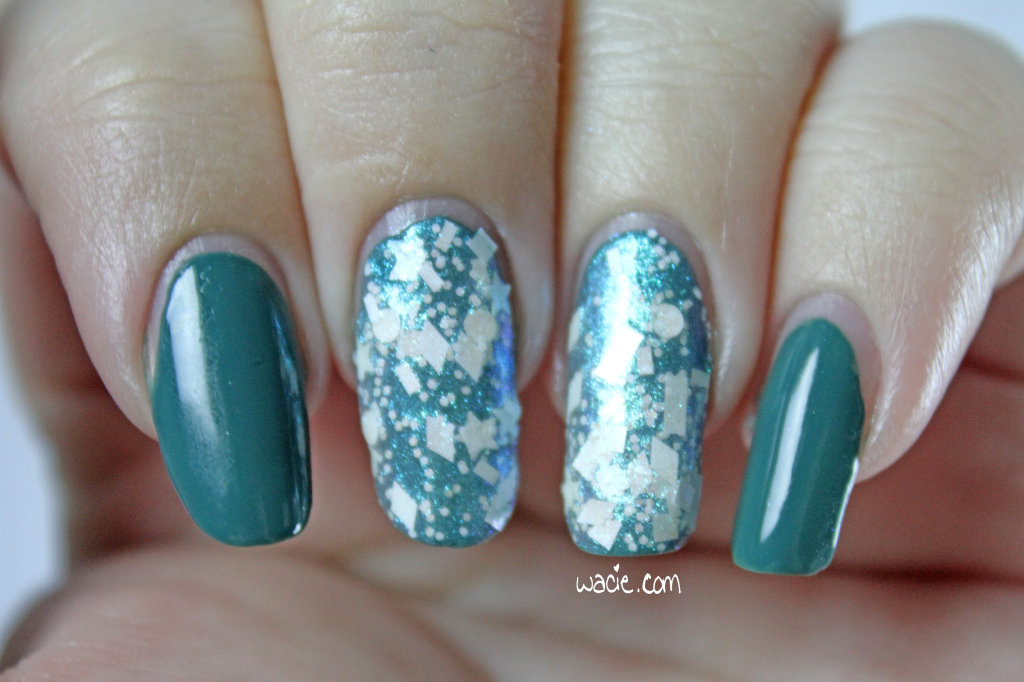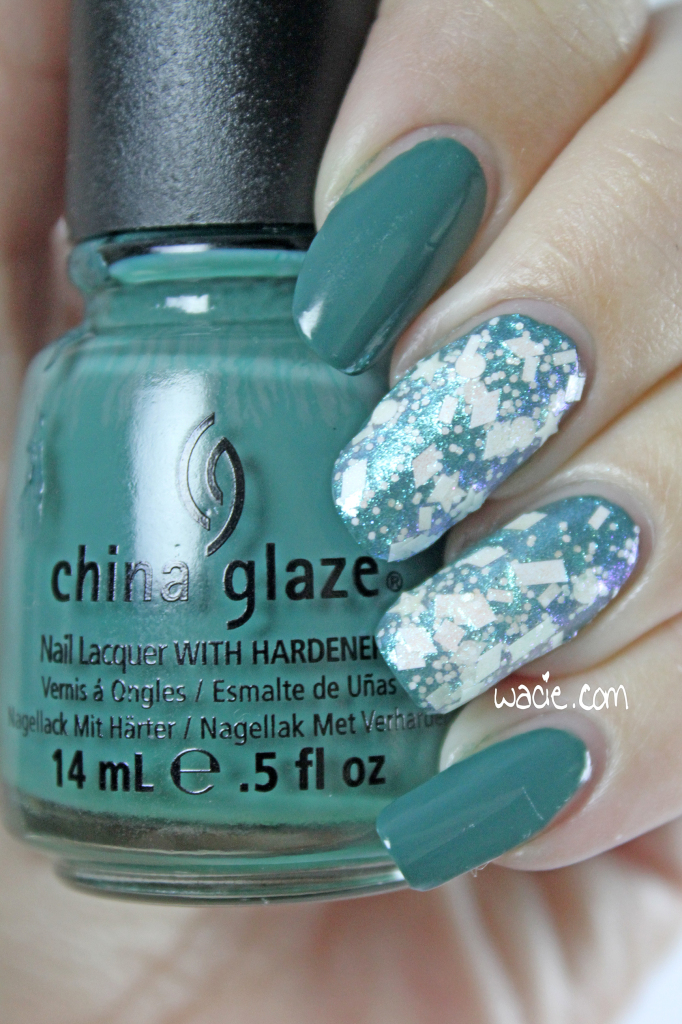 Exotic Encounters is a deep jungle green creme. It's rather dramatic; it dries so smoothly and with such a high gloss that it makes top coat nearly unnecessary. It does dry quickly, and achieves opacity in two coats. The consistency is just right, and application was perfectly easy. This polish was a total win for me. It's an absolutely gorgeous shade of green, and it's so shiny!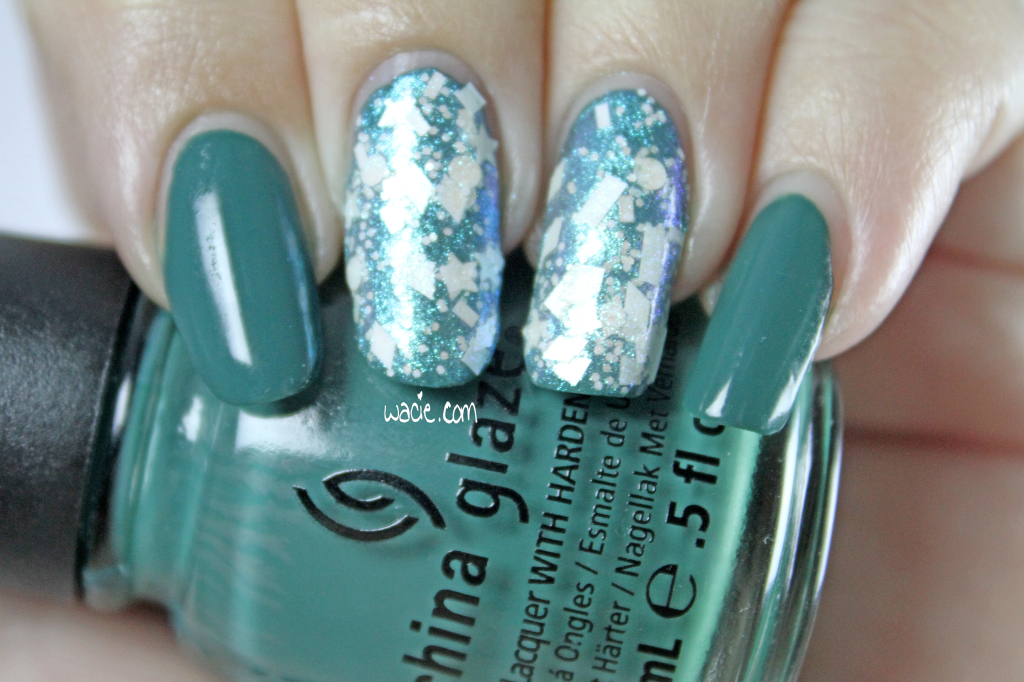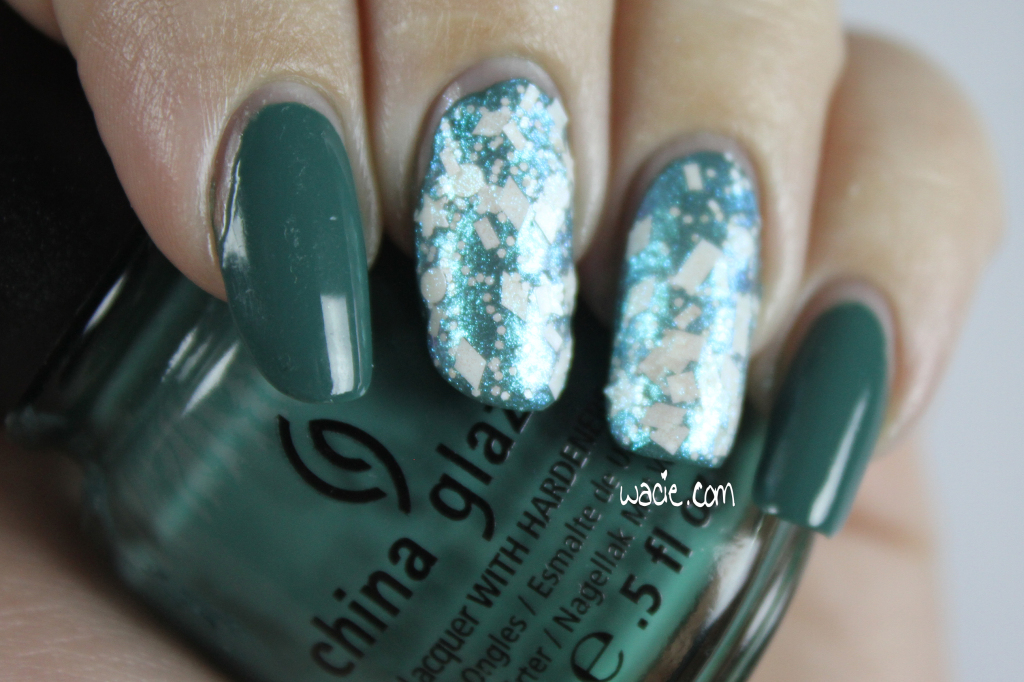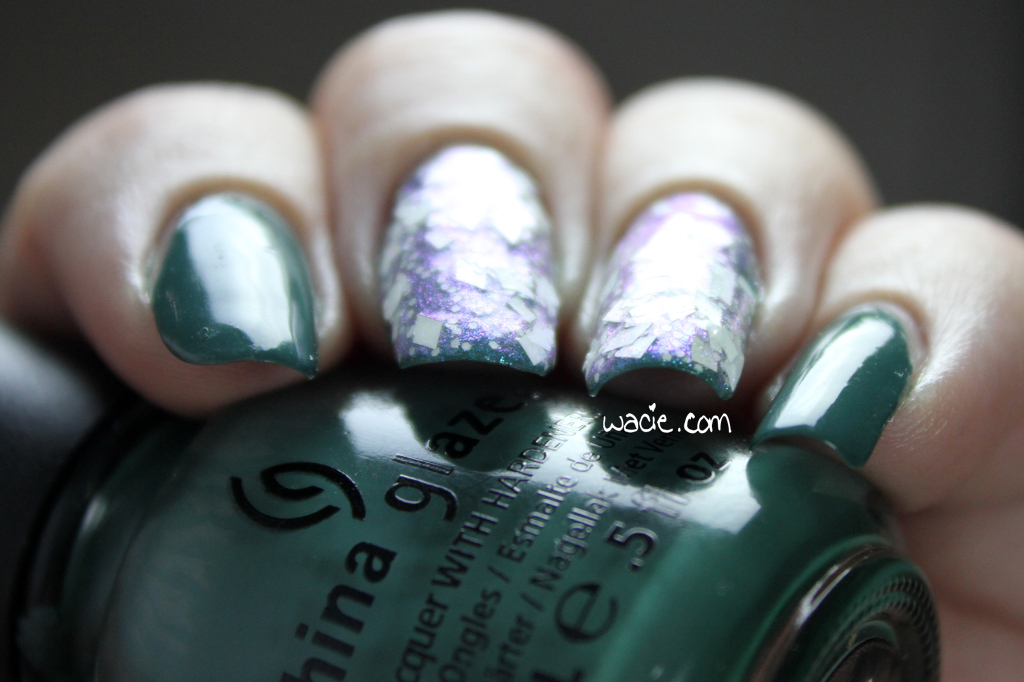 Prototype AG 1.1 kind of steals the spotlight. It guess it kind of deserves it. AG 1.1 is an icy blue-to-warm violet shifting polish with white glitters in various shapes and sizes. Each fun shape is in here: moons, stars, diamonds, rectangles, dots, and squares, along with some smallers dots and hexes. There are no hearts, but I'll let it slide. It's a bit thick, but it's so loaded up with glitter and pigment that it's expected. It goes on easily and is so much fun to wear. I'm very surprised by how it transforms a creme polish. It doesn't even look like the same color with this shifty glitter madness on top of it. It's amazing. I actually call it SPACELINGERIE in my own personal files, because it's celestial, sultry, and leaves just enough to the imagination.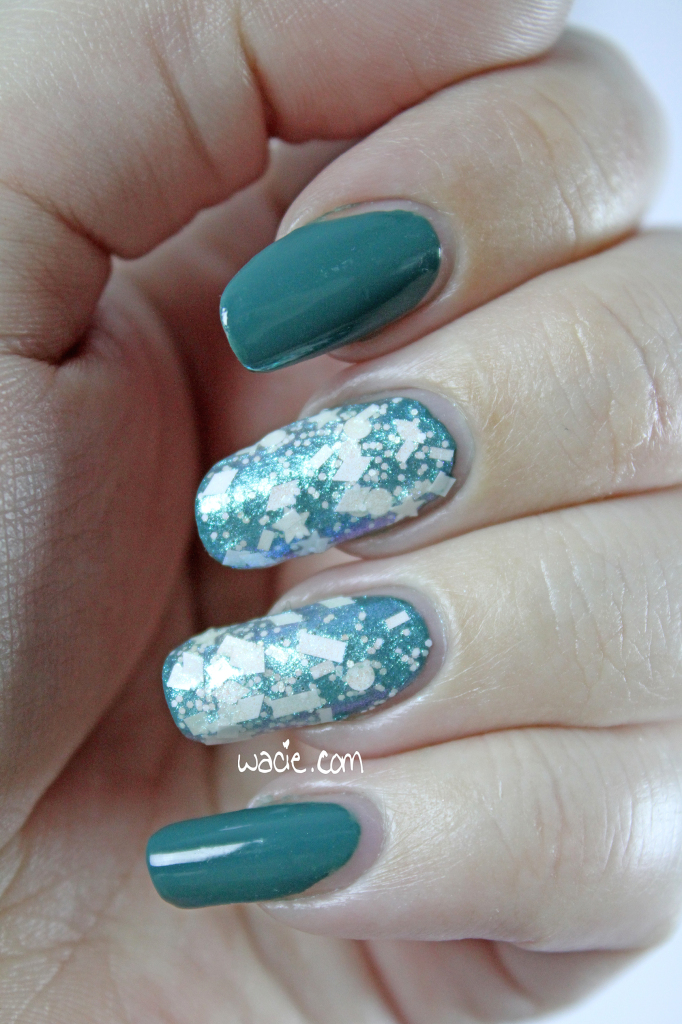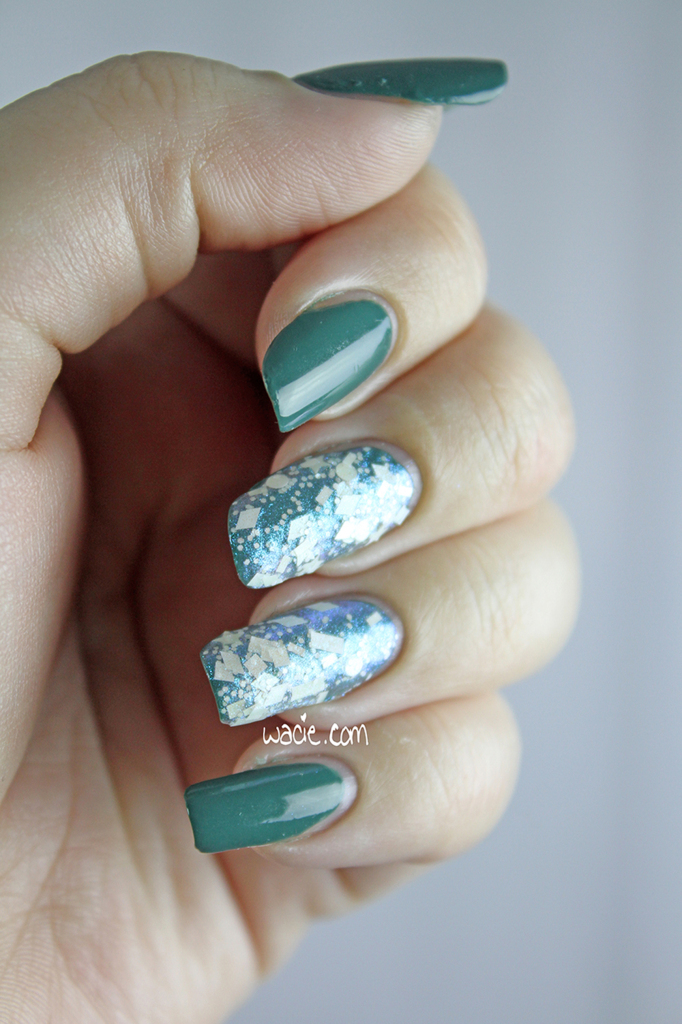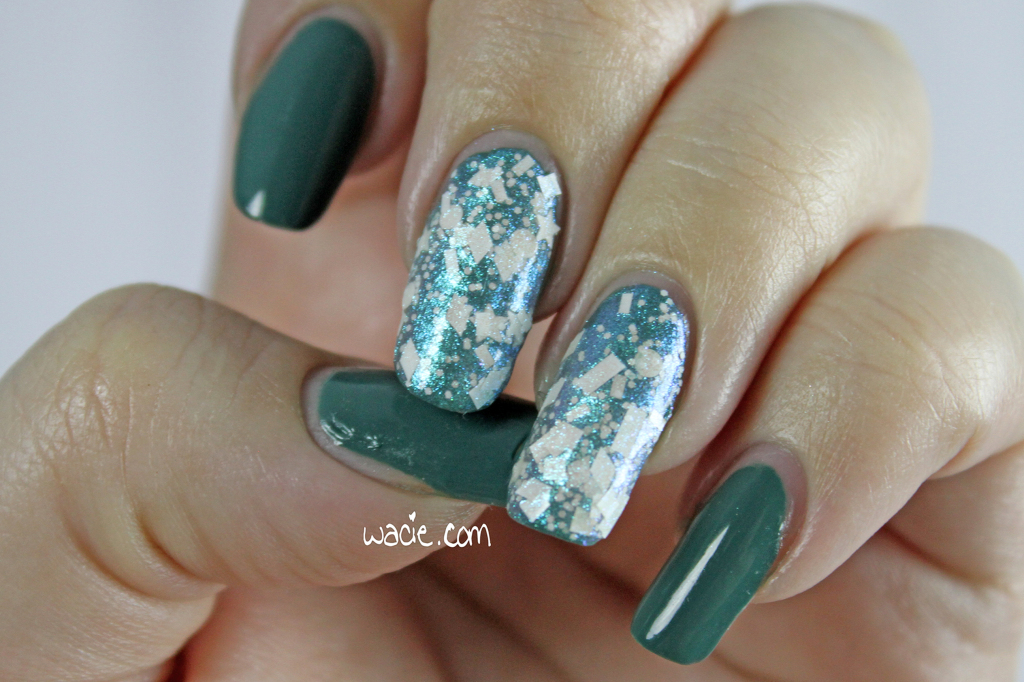 I almost feel like this look is a bit dull, since it looks like all the accent nails are having all the fun. That might be true. I love it, though. I simply cannot get enough of AG 1.1. It's also my Swatch Saturday this week — surprise! — so look forward to it. It's amazing.