Welcome back to Swatch Saturday! Man, I'm excited to say that again. Swatching is what I missed the most during my hiatus. I've missed the excuse to go through my stash and try on polishes. I'd originally planned to bring you this swatch in March, but as you know, things happen. Anyway, this is a Blue-Eyed Girl Lacquer prototype called W14 7.0; I'm wearing three coats with one coat of Seche Vite.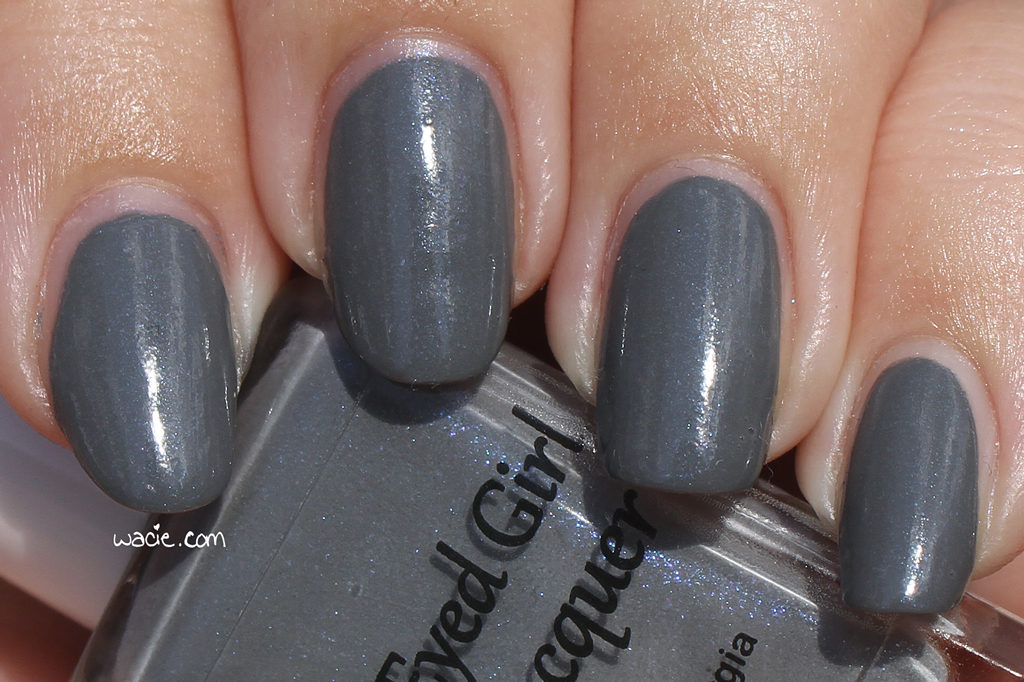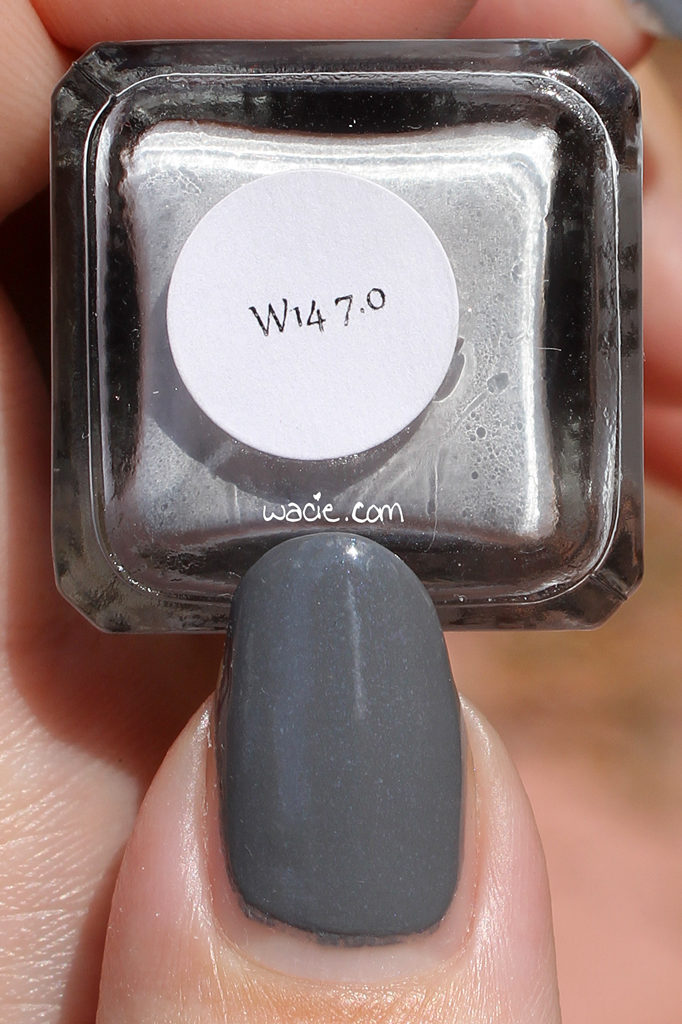 Protoype W14 7.0 is a gray creme with a faint smattering of blue-to-purple shifting shimmer. Application was very nice; the polish has a smooth consistency and was lovely to work with. Coverage was also good, with only two coats necessary for complete opacity, or even just one if you like to apply thicker coats. The downside to the polish, and likely the reason this isn't the final formula, is that the creme is too opaque for the shimmer and hides it. You can just barely see it in these photos. The polish dries to a smooth, shiny finish.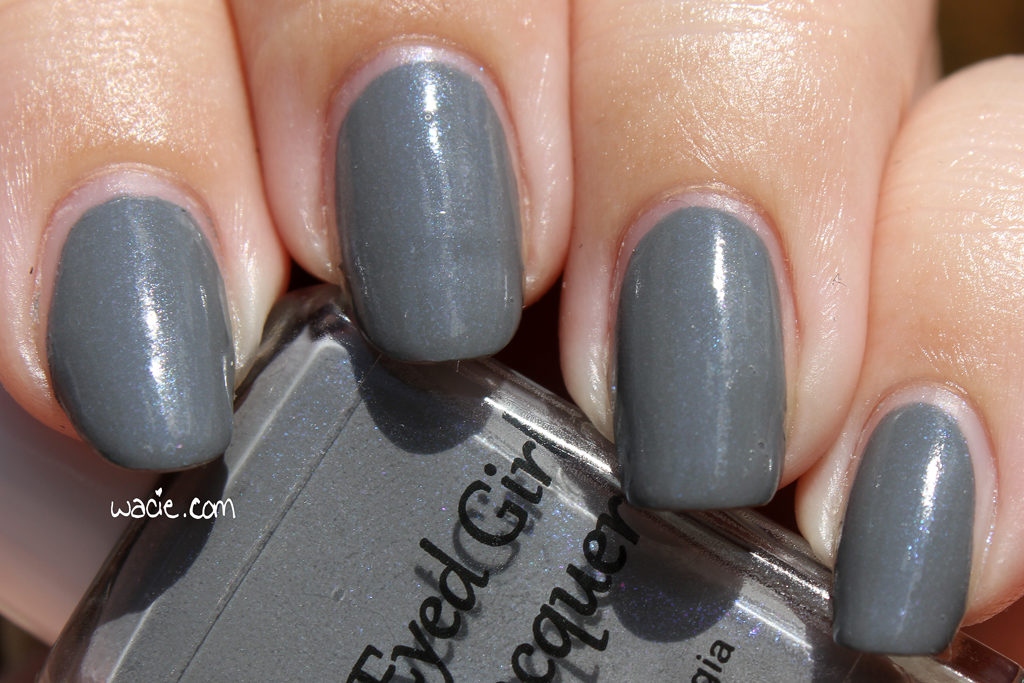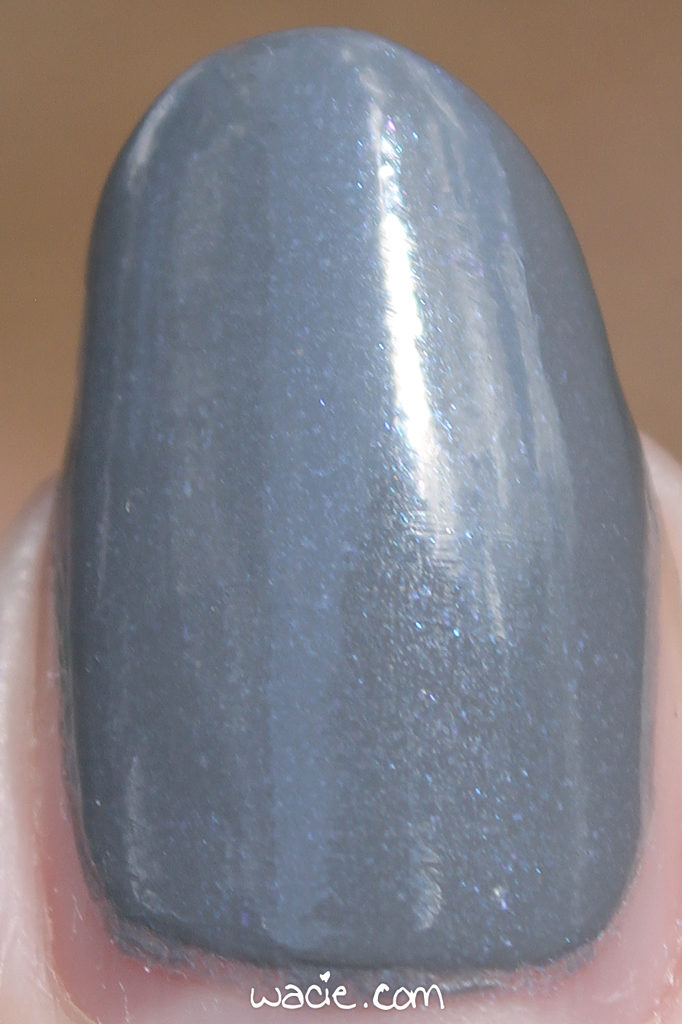 I've got to say, gray has been one of the most fashionable colors for polish, and I'm so grateful. I've been into gray as a go-to for a while now; black goes with everything but is often too severe, and whites and nudes get dirty and sometimes don't have enough impact. Gray falls perfectly in the middle, goes with everything, and is very stylish. I love it.
W14 7.0 is a one-off and I have the only bottle. Other Blue-Eyed Girl Lacquers are available in their BigCartel shop.
I bought this polish myself.