Happy weekend, reader! I'm excited to show today's polish, a golden holo prototype from Blue-Eyed Girl Lacquer. It's the most summery polish I've worn this summer so far! This is Prototype SLE 1.1, and I'm wearing three coats of it with one coat of Seche Vite top coat. All photos are taken outdoors in direct sunlight.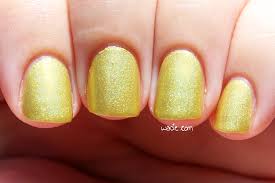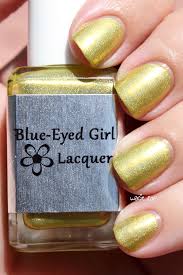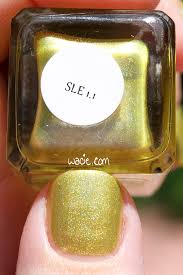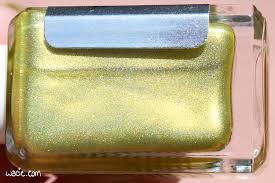 SLE 1.1 is a yellow linear holo with a golden flash and blue shimmer. Application was easy; though the product consistency was on the thinner side, it still went on smoothly. It did leave some brush-strokes, which are most apparent in the shimmer. The holo effect is subtle, and I can't tell if it's being overpowered by the gold or if there just isn't much to begin with. Because of this, the polish really comes to life outdoors; indoors, the holo effect doesn't really happen at all, it's just the golden shimmer, which gives it a metallic look and is actually pretty cool. The polish dries quickly; I used top coat for shine.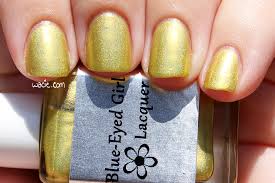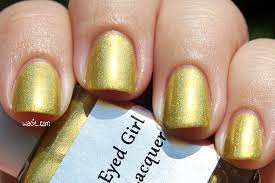 So yeah. I like this a lot, and I'm kind of mad I didn't wear it sooner. It's like sunshine in a bottle. Summer is nearly over — though in Florida it's unofficially summer pretty much all the time — and I'm just discovering another perfect summer polish. Of course.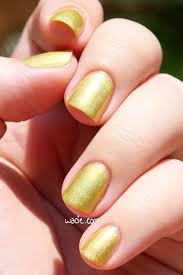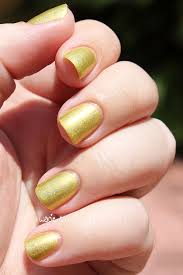 This polish is a prototype and there are no other bottles. Other Blue-Eyed Girl Lacquers are available from their shop.
I bought this polish myself.