Welcome back to another swatch! I have to admit, I miss my regular posting schedule, but now that I work weekends almost exclusively, I just get them done when I can. Swatch Tuesday doesn't have the same ring as Swatch Saturday, I have to admit. Anyway, this is Cotton Candy Clouds from Blue-Eyed Girl Lacquer, an Addicted to Holos box exclusive. I'm wearing three coats with one coat of Seche Vite.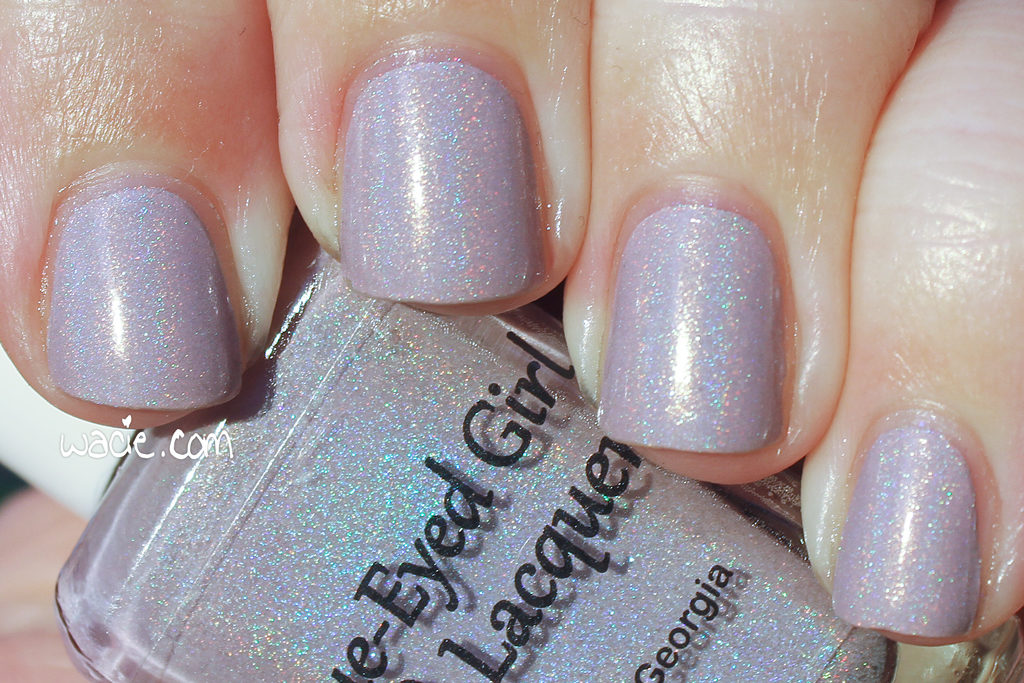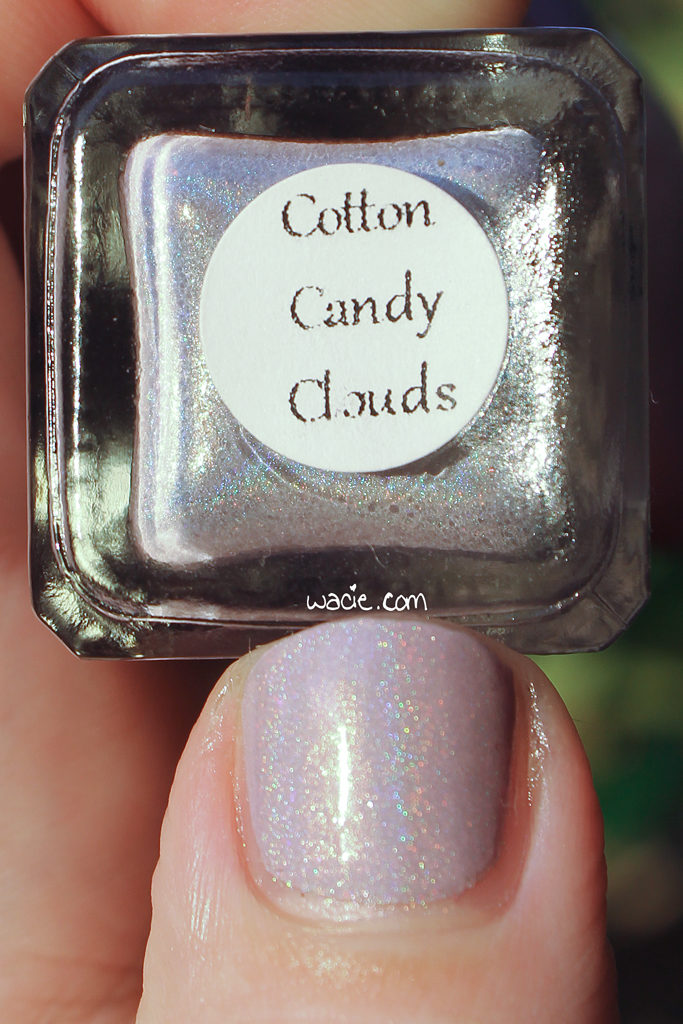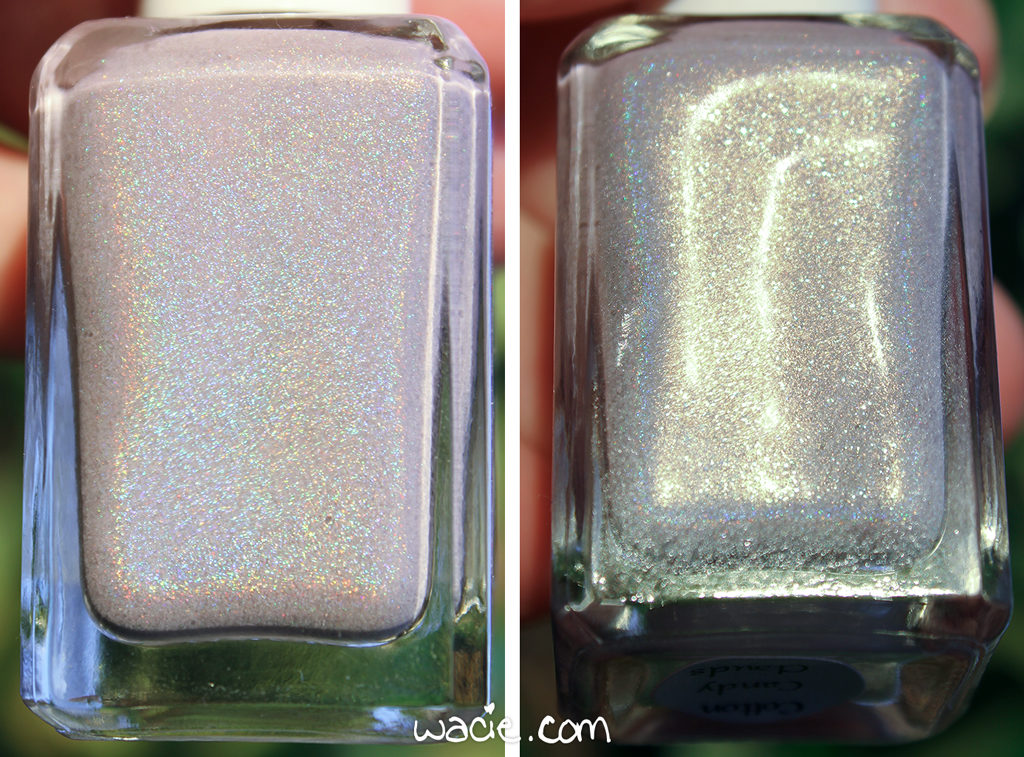 Cotton Candy Clouds is a pale lavender holo with green shimmers. Application was pretty typical for a BEGL holo; the formula is designed to be opaque in as few coats as possible, and this one definitely does; I got an almost-opaque first coat and the second was enough to even it out. The holo isn't too strong because the base is so well-pigmented, but it's definitely there, as is the green shimmer. The polish dries to a smooth and somewhat glossy finish; I used top coat for shine.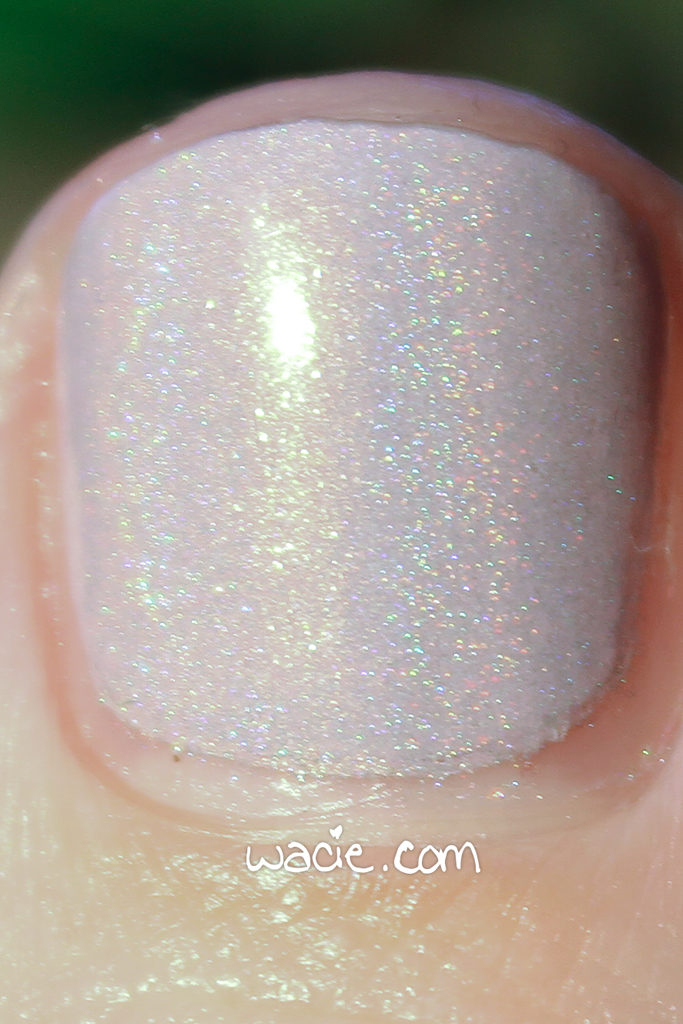 I miss the Addicted to Holos box. So many amazing polishes came from that box, and since they haven't posted since 2016, I'm guessing it's been shelved. There are so many boxes now, as well as the Polish Pickup, that a lot of these smaller ones got squeezed out, which is sad. I'm especially sad because it was one I bought routinely.
Blue-Eyed Girl Lacquer polishes are available from their online shop; the shop is on hiatus while the maker is on maternity leave.
I bought this polish myself.