Happy Wednesday, reader! I've been slacking on getting my swatches posted. This is yet another Blue-Eyed Girl Lacquer prototype called SO 1.0; I'm wearing three coats with one coat of Seche Vite.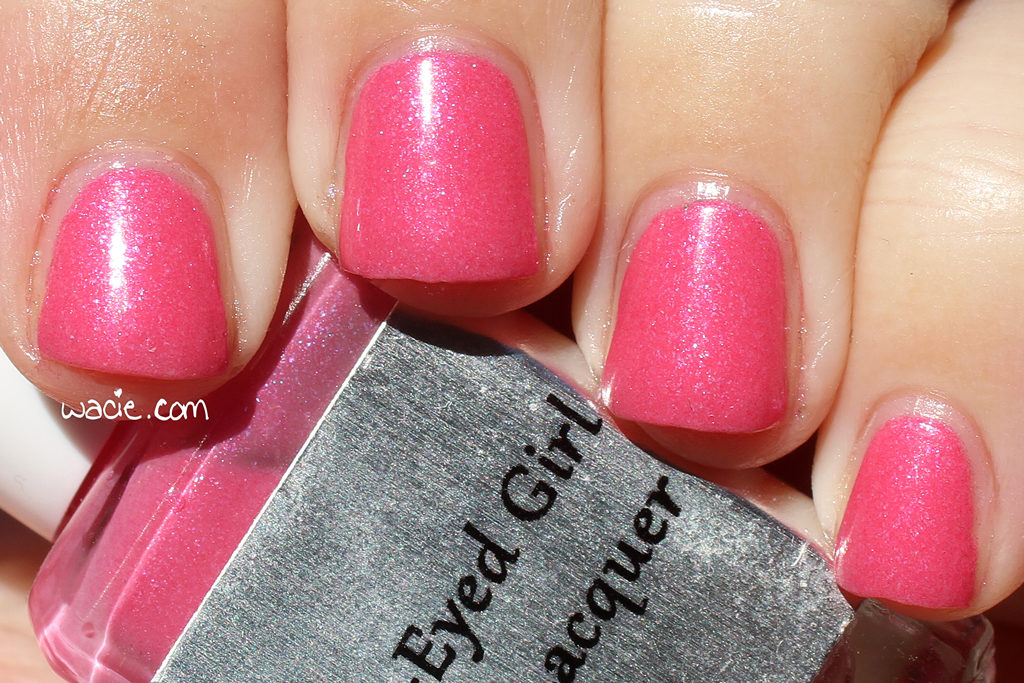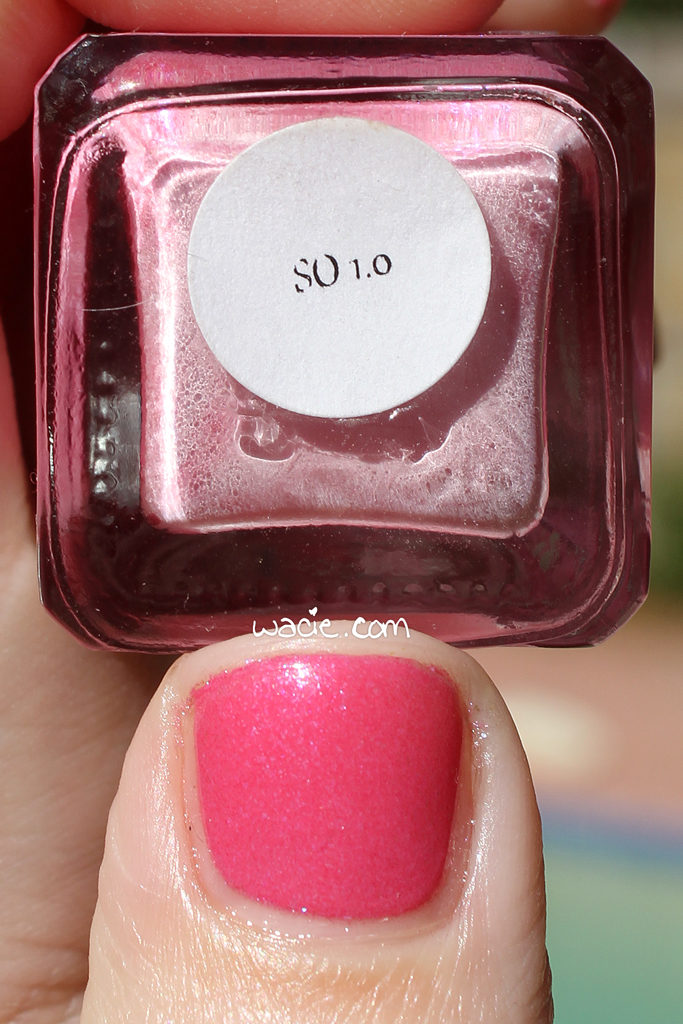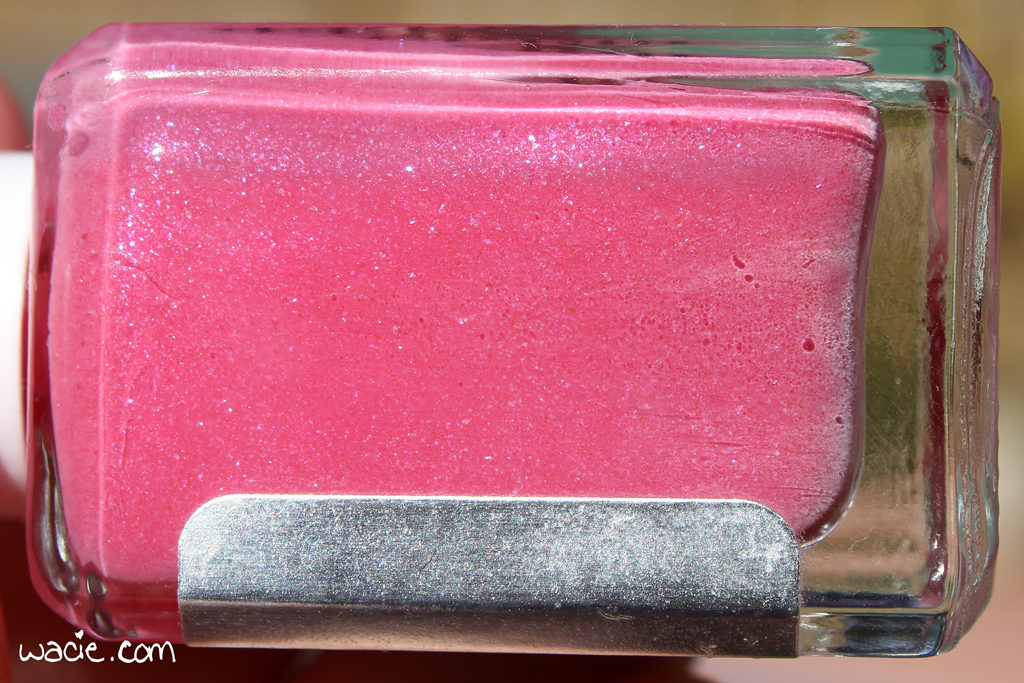 SO 1.0 is a cool candy pink polish with shifting blue-to-purple shimmers. Application was pretty typical of a BEGL polish; the product consistency is pretty much perfect. The polish goes on a little sheer on the first coat, but coverage evens out. It dries with a bit of a satin finish; I used top coat for shine.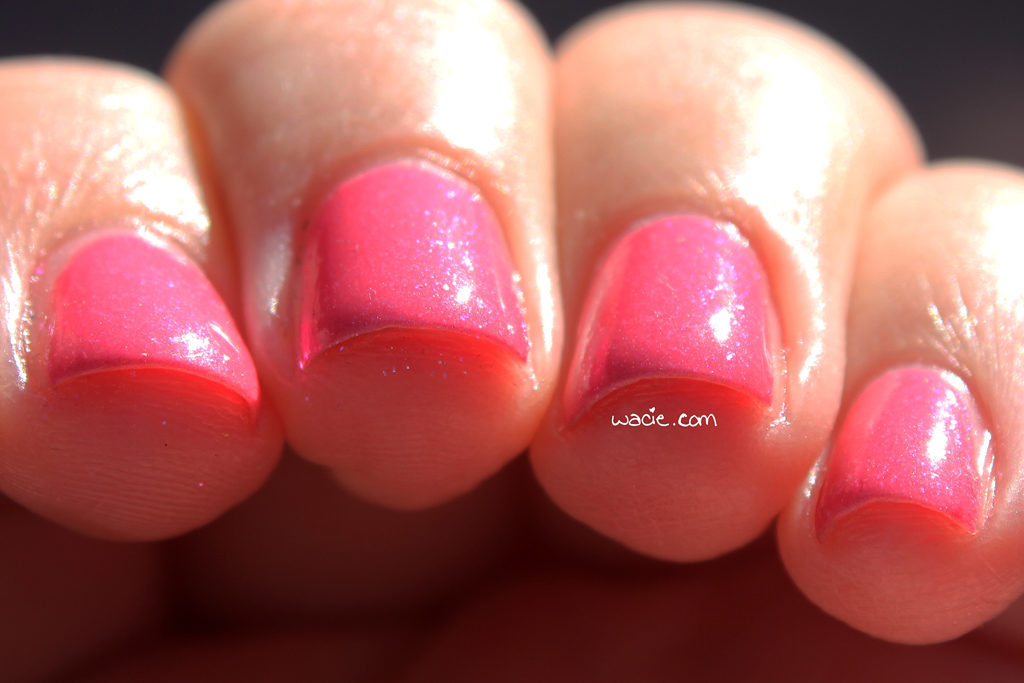 I love this polish a lot. This shade of pink is one of my favorites; it reminds me of fruit, of candy, of a color my hair used to be. There are lots of feelings wrapped up in this pink. The shimmer and shift add a bit of sparkle and dimension that pushes it just a bit farther. I felt a little bad taking it off.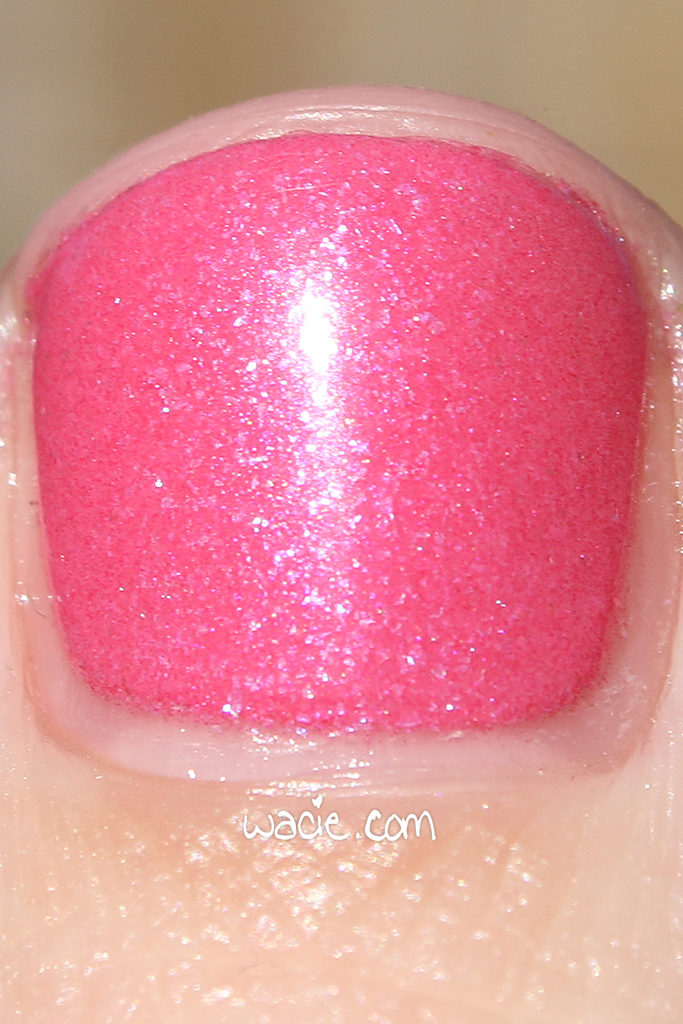 BEGL polishes are sold on their online shop. I actually got this bottle from a destash, but I can't remember who. If you're reading this, let me know if this was previously yours!
I bought this polish myself.