Happy Monday, reader! Remember crackle polishes? Today I dug out an old polish, one of my first-ever China Glazes and one that crackles, no less. Sometimes I forget how long I've been doing this nail polish thing, and this polish comes as a stark reminder. This is China Glaze's Gleam Me Up with Blue-Eyed Girl Lacquer's Lighthouse on the Lake.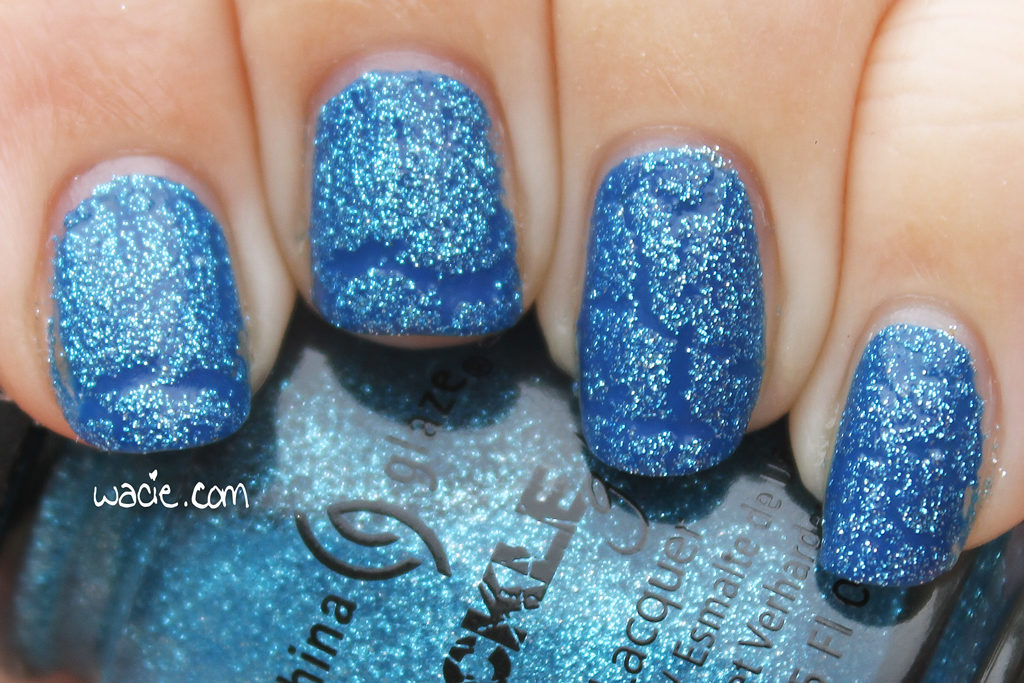 Lighthouse on the Lake, this beautiful deep blue creme, has been a big player in my collection recently. I've used it as undies for glitter swatches and nail art, and it always looks great with whatever I pair it with. That's really true for every BEGL creme, but this is the one I've used most often.
Gleam Me Up is blue glitter crackle madness. I don't even hate this polish. The glitter is dense enough that the crackle effect is crisp, but lets enough of the base color through so that everything is uniform. Honestly, it's a fun combo. I kind of want to get some other crackles out to see what I've been missing.
Blue-Eyed Girl Lacquers are available from their online shop; BEGL is currently on hiatus while the maker is on maternity leave (!!!). China Glaze polishes are sold in stores.
I bought these polishes myself.