Hello, readers! It's Monday again, and I have another mani to show you. I'm wearing China Glaze's Crackle Glaze in Oxidized Aqua over Julep's Char, topped with one coat of Rica's Glossy Glam top coat.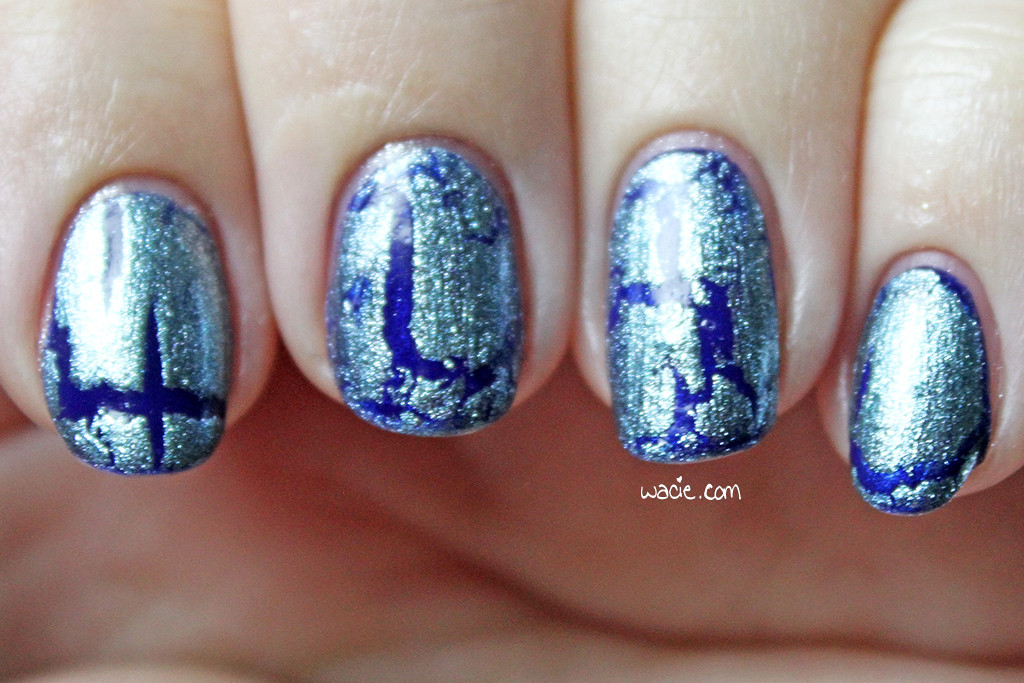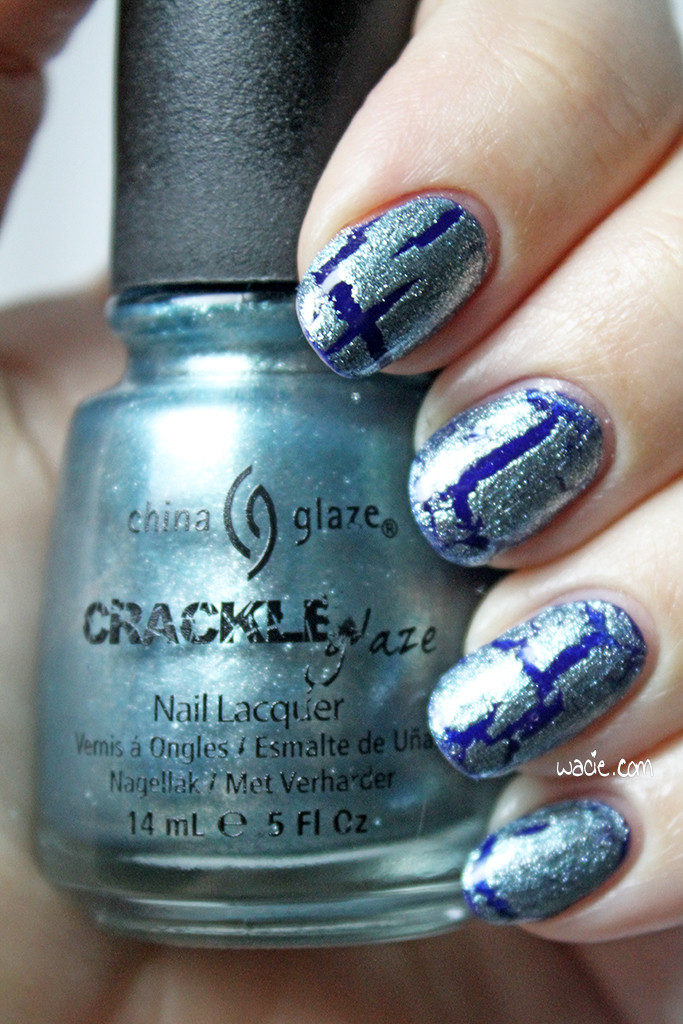 For a Julep polish, Char, a deep blue creme, is pretty good. I had almost-opaque coverage in one coat; I guess these darker colors use more pigment, because I never have to struggle with the darker colors, only the light ones. It dries with a beautiful gloss. One thing I do notice, however, is the smell; Julep polishes generally have a mild smell, but this one is way different and much stronger. I suspect the pigment is the culprit; I have a similar shade from OPI that has the same odd scent. I'm looking forward to wearing Char on its own.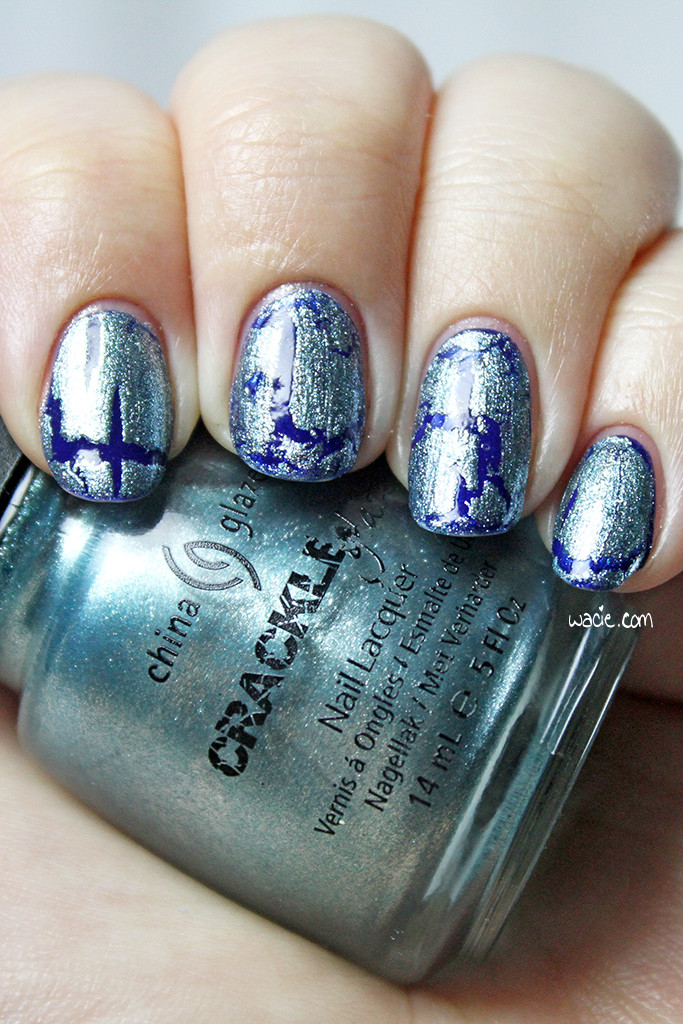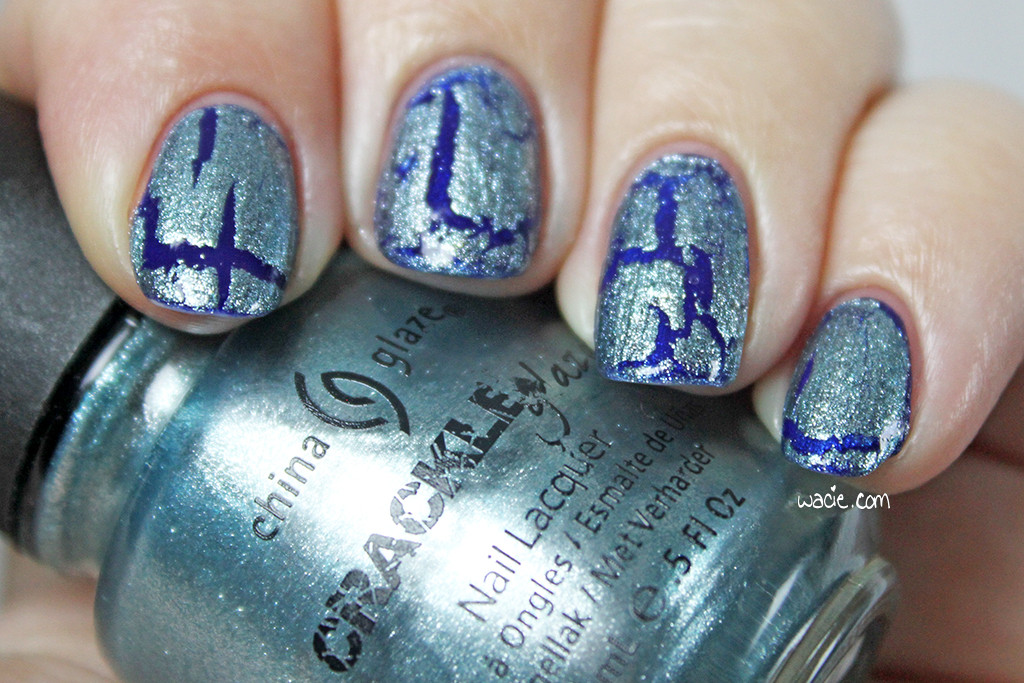 Over Char is Oxidized Aqua, an icy blue crackle polish. This is the part of the mani I don't like so much. You know how it is with crackle polishes; you sacrifice many tiny cracks for good coverage. I wanted good coverage, and so I have one or two cracks on each nail, which looks pretty silly. Also, I had to redo some nails because the crackening never took place. Overall, I guess it isn't that bad. I can talk about how lame the polish is, but I only have myself to blame. I didn't have to use it.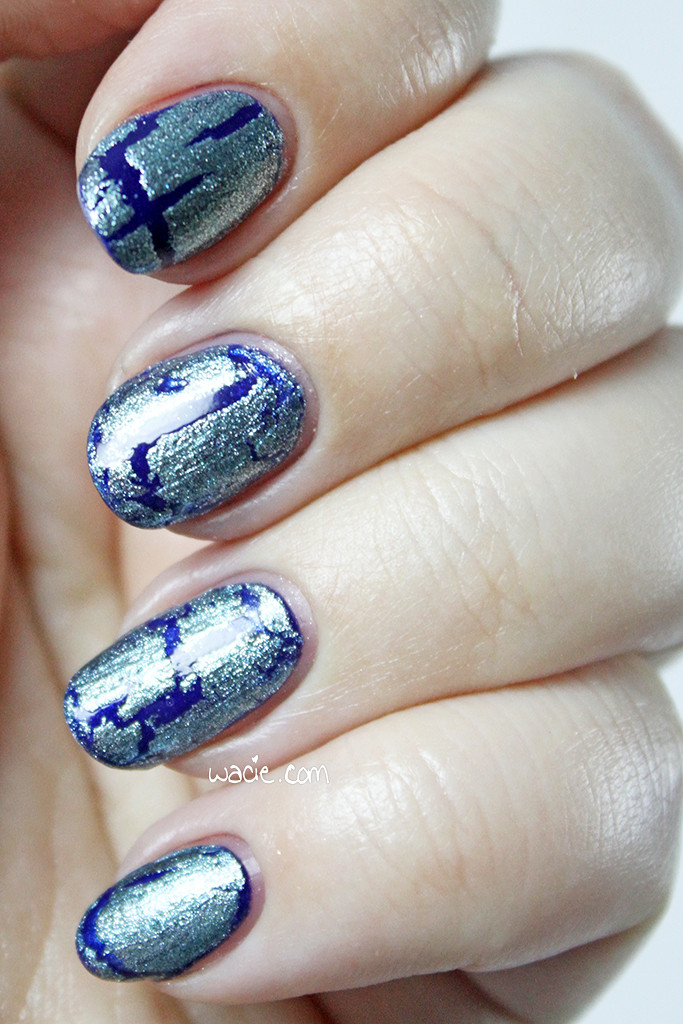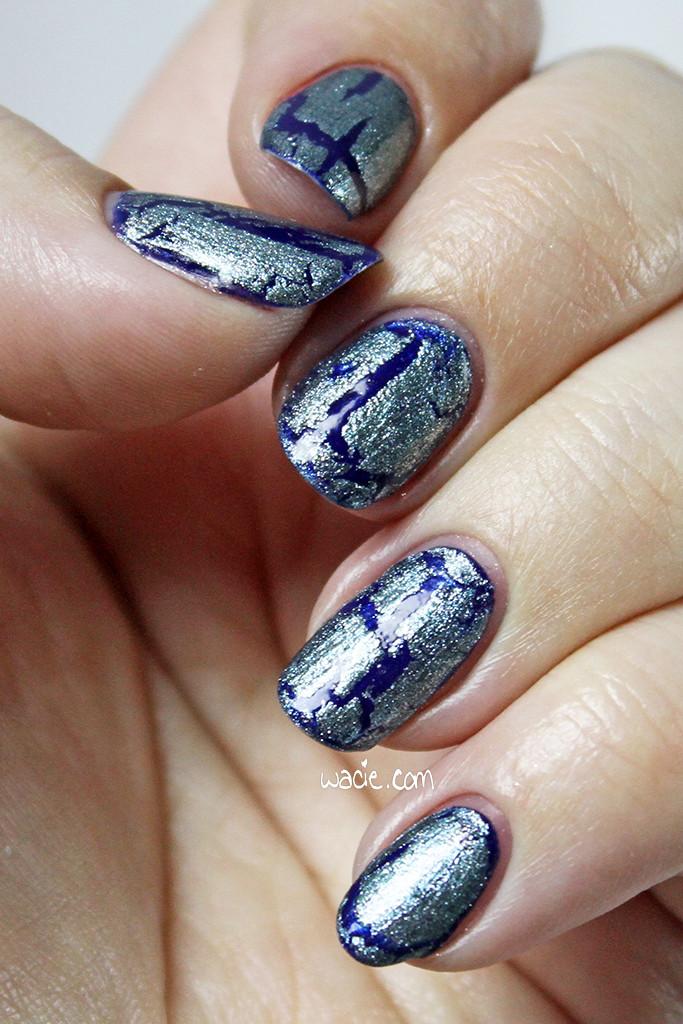 Let's talk about the new top coat! I got a bottle of Rica's Glossy Glam in the March/April Beauty Quartet Box. I've heard so many good things about this top coat and I see it everywhere, so I'm excited to have the chance to try it out myself. I've used it in two manis now (the first is one you'll see later this week) and I'm pretty happy with it so far. It doesn't feel totally dry after five minutes, so I'll have to remember to give it ten. The shine is beautiful, and my nails are so smooth; I don't feel any of the cracks or ridges from the crackle polish when I touch my nails. I find that impressive.
Char is available wherever Julep polishes are sold; I got mine from their website. Crackle Glaze appears to be discontinued by China Glaze; I got mine at Big Lots. Glossy Glam is available from their etsy shop.
I bought these polishes myself.