Welcome back! Today's swatch is a fun one; it's my first-ever Rica polish! This is also a charity polish from the Lighthouse of Hope box curated by Blue-Eyed Girl Lacquer. This is Alchemical Seas of Hope; I'm wearing three coats with one coat of Seche vite top coat.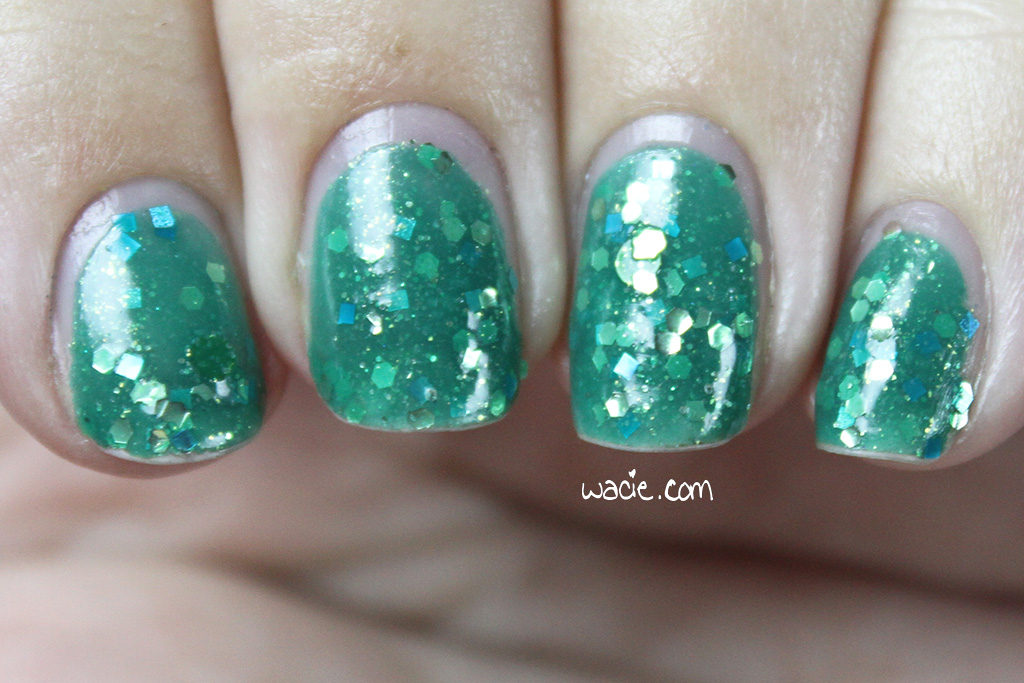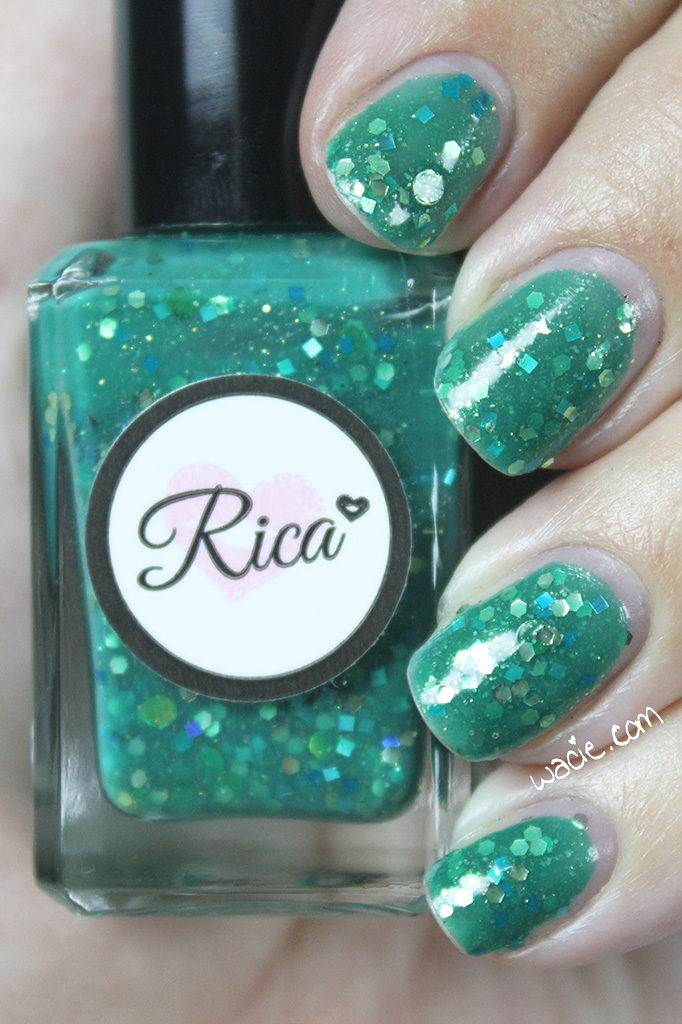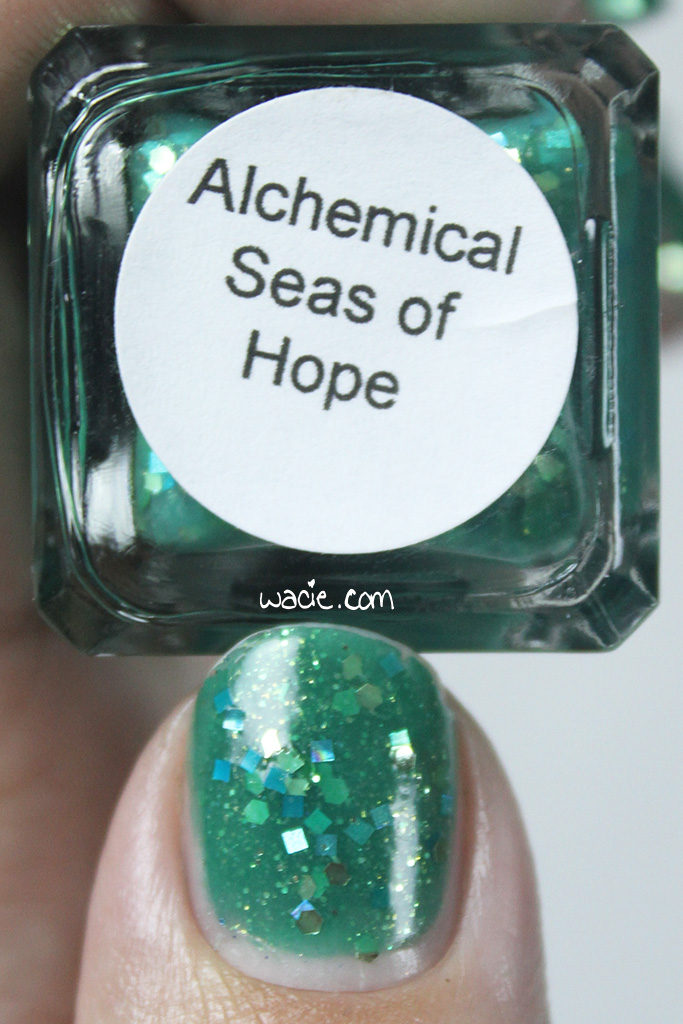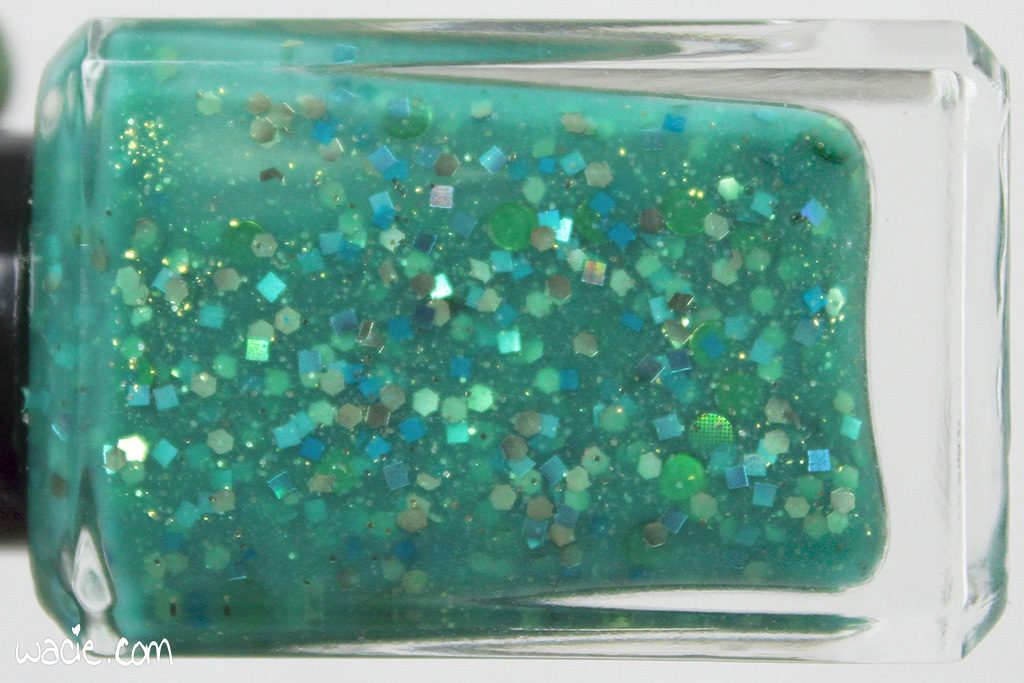 Alchemical Seas of Hope is a green jelly with green and gold glitters, as well as a fine golden shimmer throughout. Application was good; even though there's a lot of glitter in the bottle, there isn't a lot that comes out on the brush. Additional coats deepen the jelly while only adding a few bits of glitter. I kind of like this look as is, but I wish there'd been more glitter. The green jelly is wonderfully squishy. The polish dries quickly enough and with a textured glitter finish. I used top coat for smoothness and extra shine.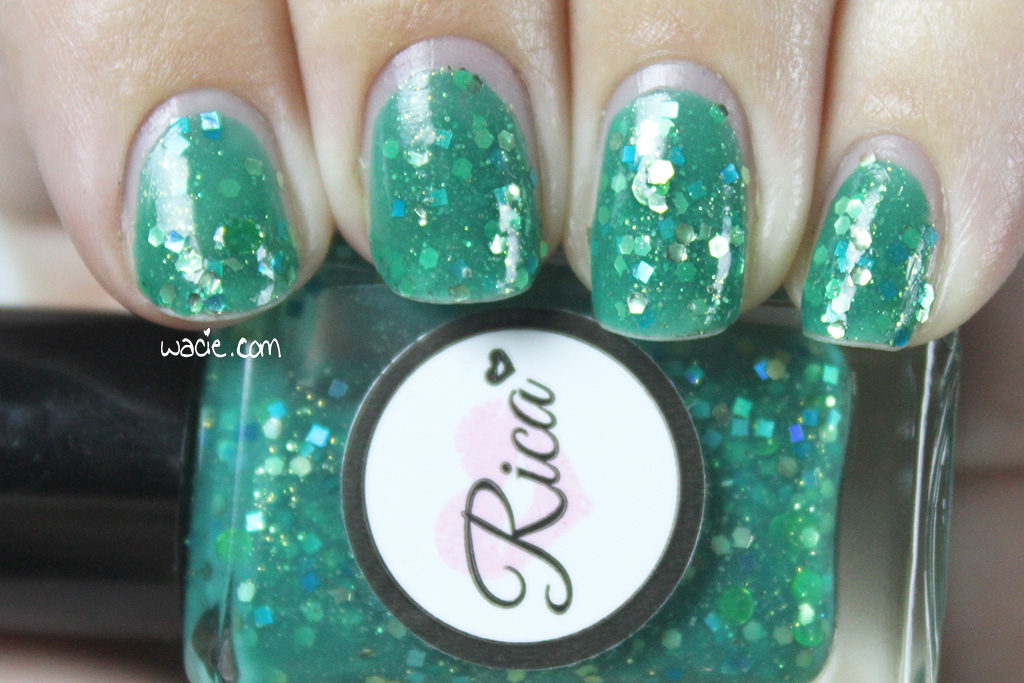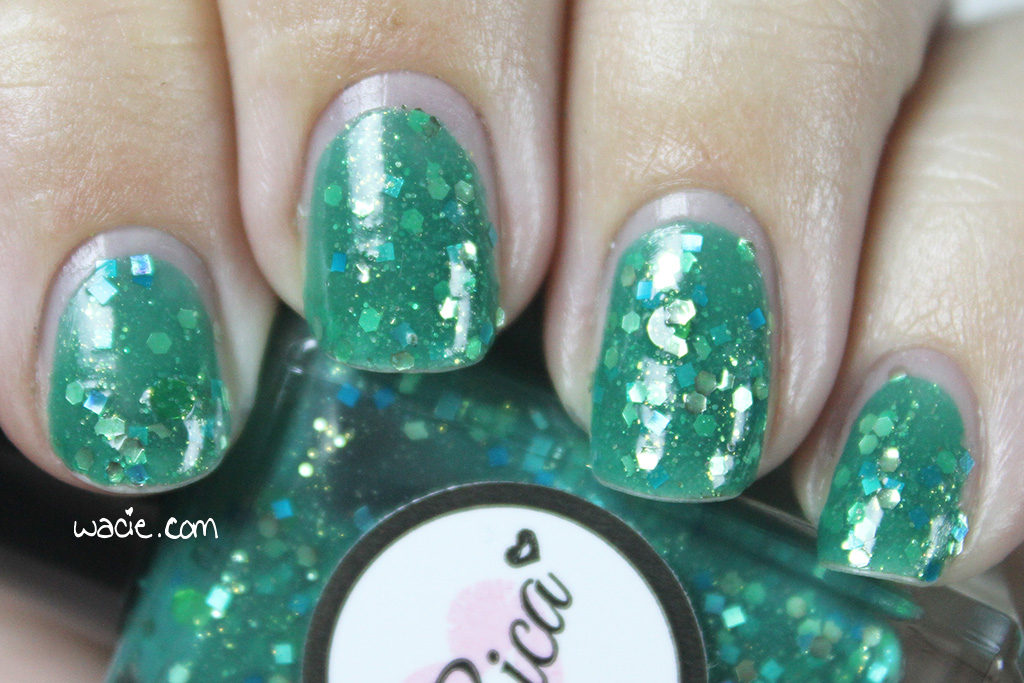 You might notice the edges on some nails to be ragged and chipped at the tips. I'm not completely sure what caused this. I can tell you that some nails have thicker coats of polish than others, and that might have led to easy chipping. Also, Seche Vite never seems to play nice with glitter jellies and crellies, shrinking the edges away from the tip of the nail. Either way, I do apologize for how terrible it looks. I didn't really realize it was this bad until I took photos.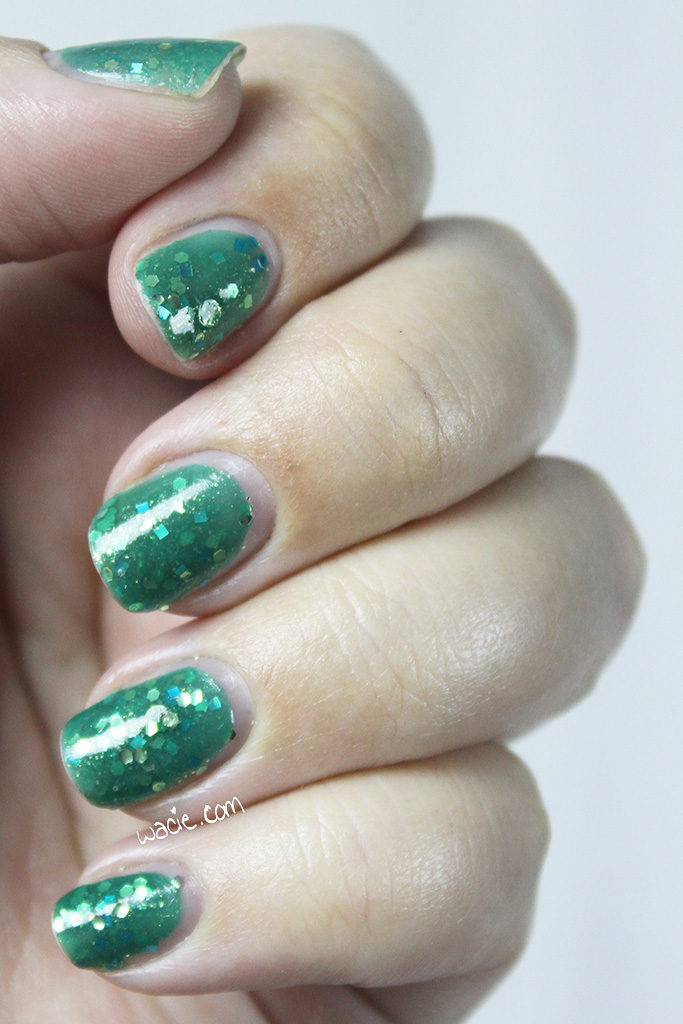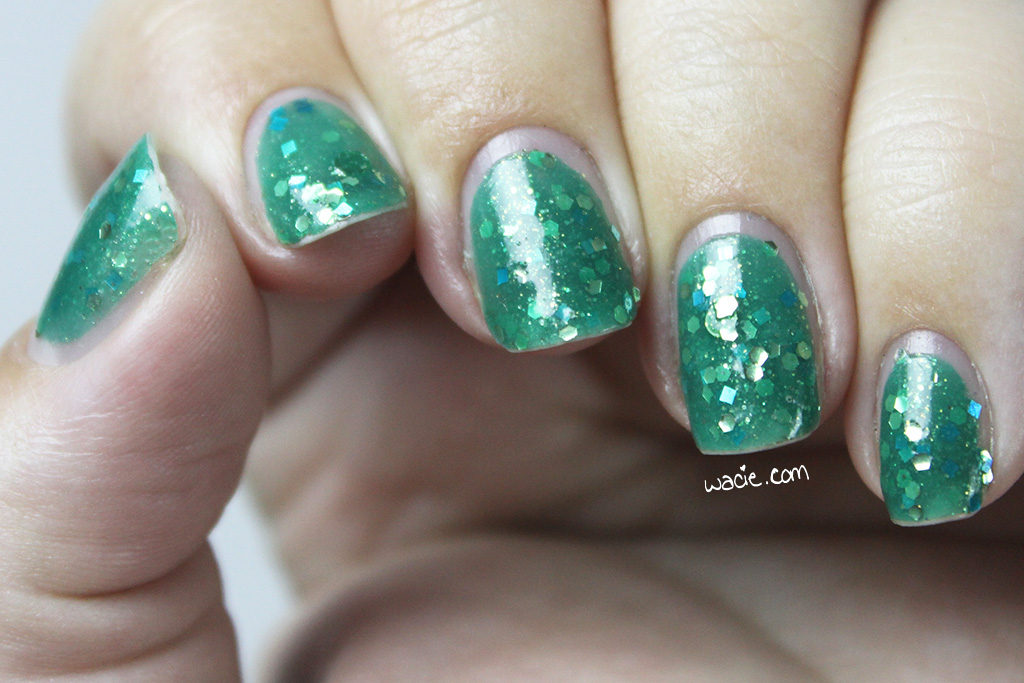 As I mentioned, Alchemical Seas of Hope is a polish in a charity box called the Lighthouse of Hope. $60 from each box is donated to I Need a Lighthouse, a depression awareness network. Rica had this to say about their polish:
"I named it Alchemical Seas of Hope because sometimes depression can feel like you're in turbulent seas. As hard things may seem to be, there is always a lighthouse of hope in the horizon. Don't lose sight of that."
The Lighthouse of Hope Box contains eight polishes from eight makers, including Rica's Alchemical Seas of Hope. The box is $80; $60 of it goes to charity. It's available from the Blue-Eyed Girl Lacquer shop. Other Rica polishes are available from their etsy shop.
I bought this polish myself.