I know I don't usually post in the middle of the week, or this late at night, but I have a couple of swatches I did for last weekend and didn't have time to post because of work stuff. For what would have been last Swatch Saturday, this is Blue-Eyed Girl Lacquer Prototype HFT 1.1. I'm wearing three coats with one coat of Alter Ego's She Shines top coat.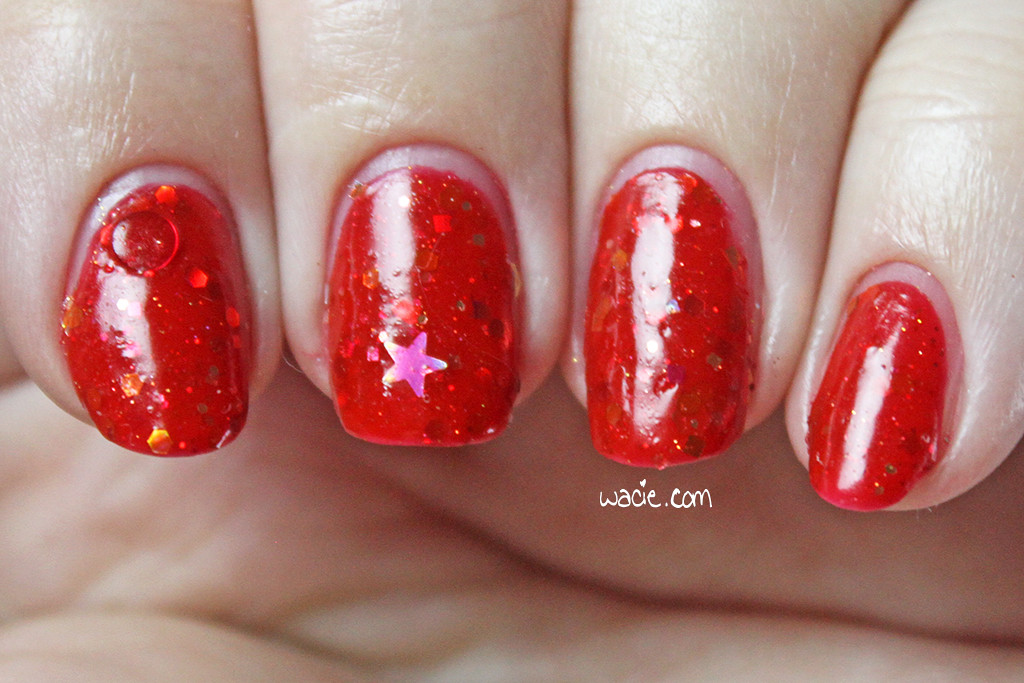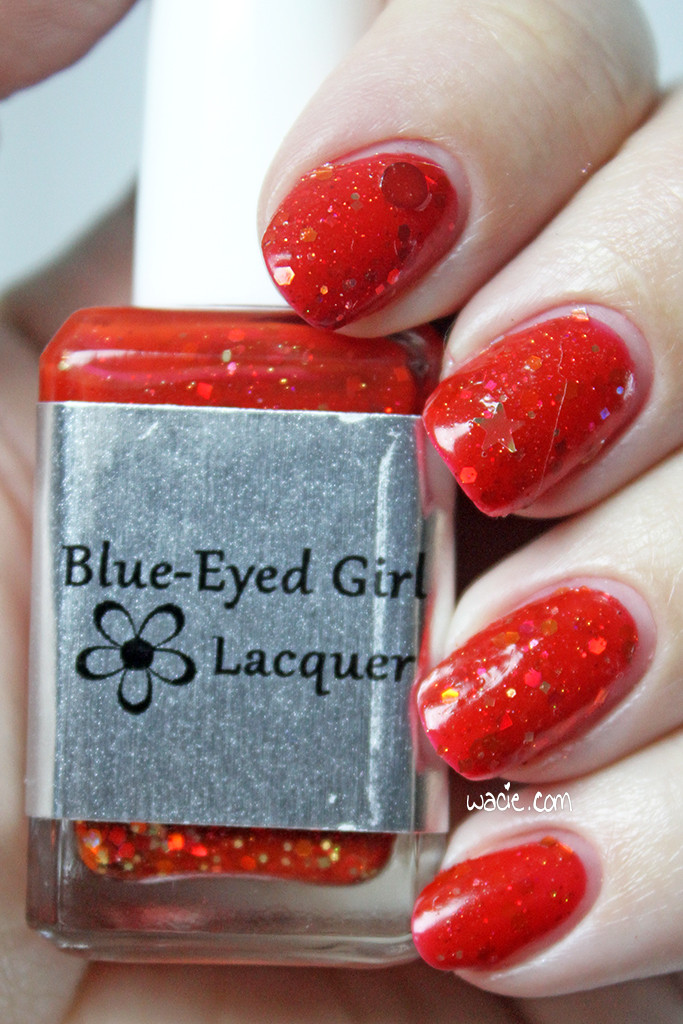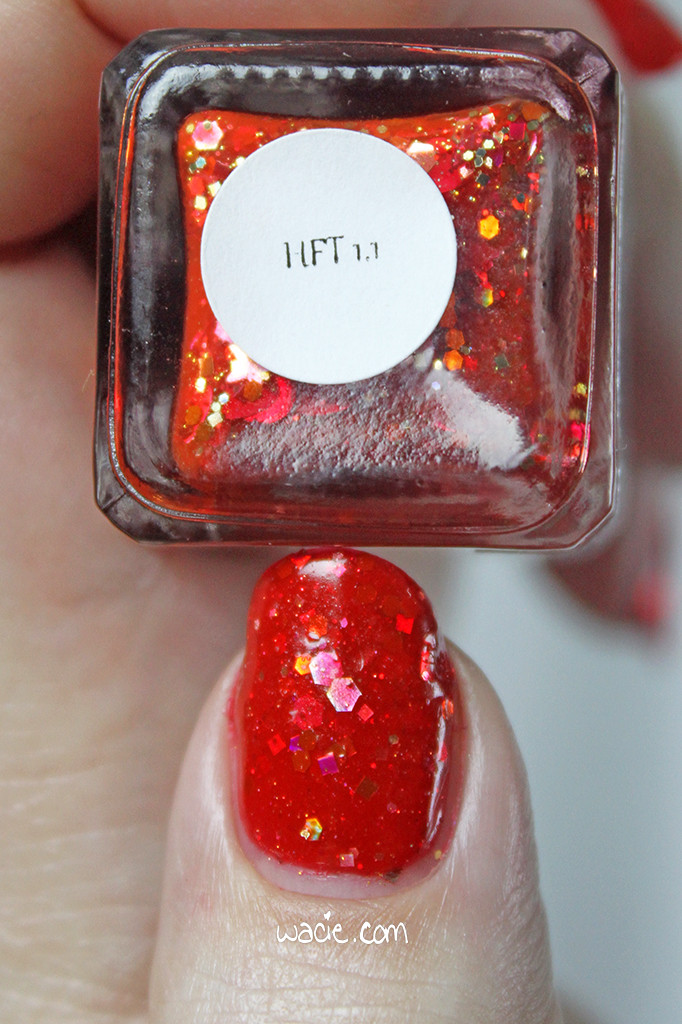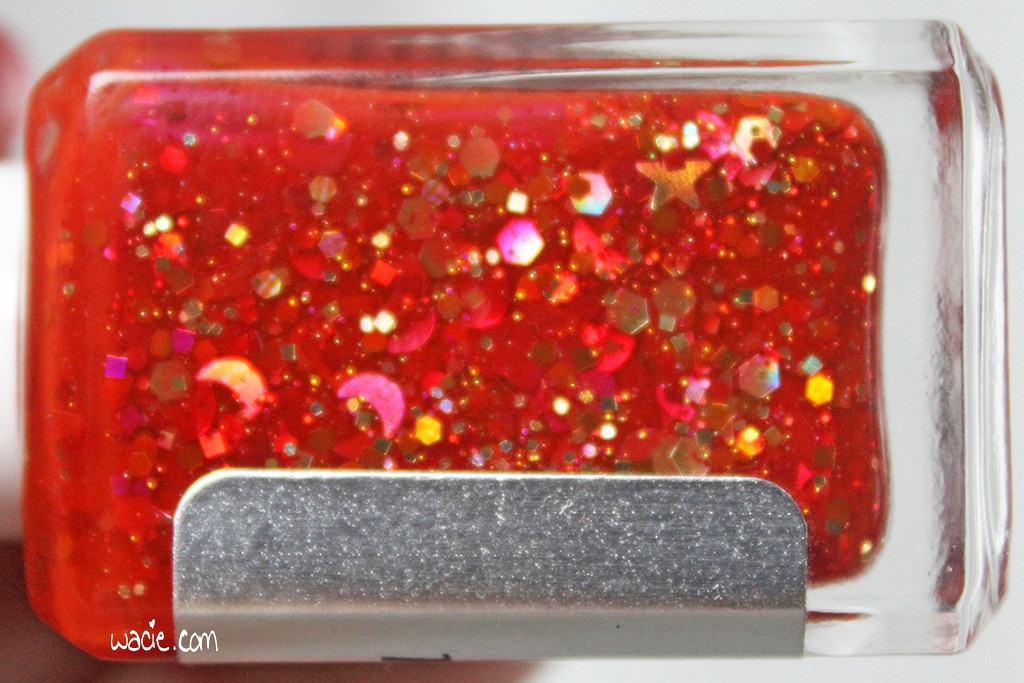 Prototype HFT 1.1 is an orange-red jelly with metallic and holographic gold glitters in various shapes and sizes, as well as some red dot glitters. The formula was good; it was a little on the thick side, but was still easy to work with. The glitters were pretty sparse, I didn't get a lot on every nail, but the ones I did get are pretty good. The jelly opacity is good, too; it was able to cover my nail lines without obscuring the glitters. It dried quickly to a glossy finish; top coat really brought out the additional effects of the glitters.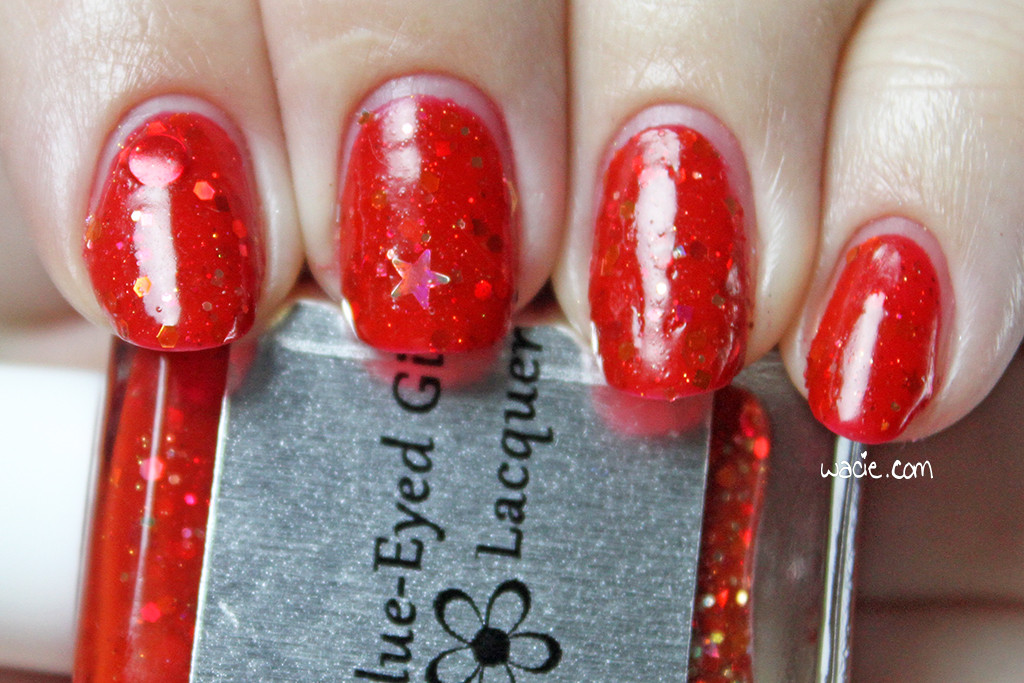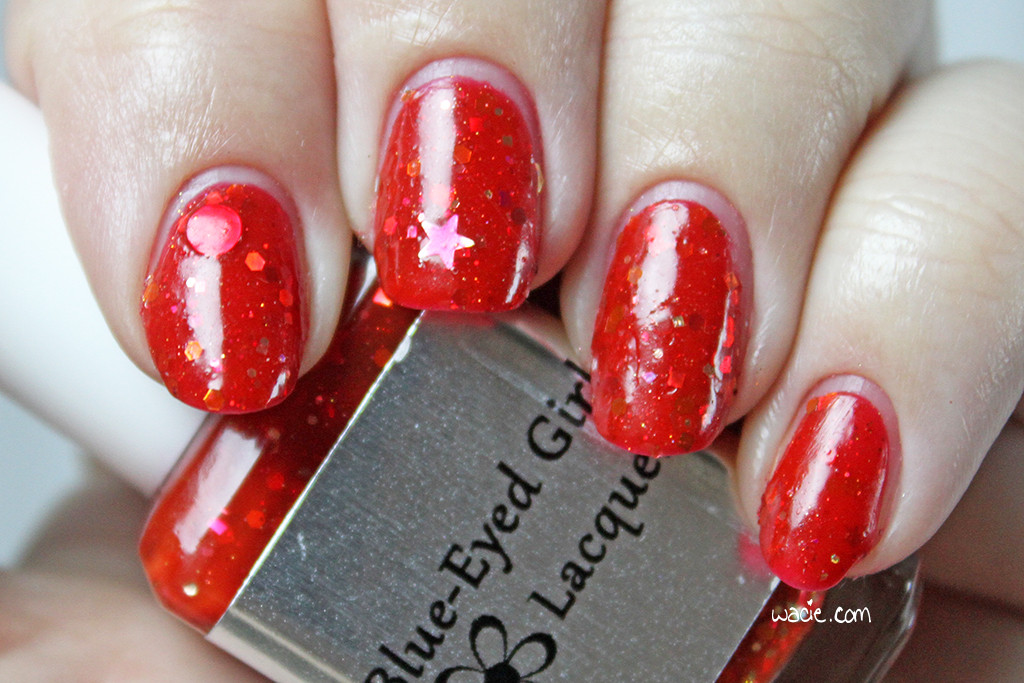 This is the second of three red manicures I did last week, and even though I had a ton of fun wearing all of them, this was my favorite. It has so much pop, so much bold color; my skintone really sets it off. The glitter emphasizes the color without detracting from it. I got tons of compliments for it. It was definitely a blast to wear.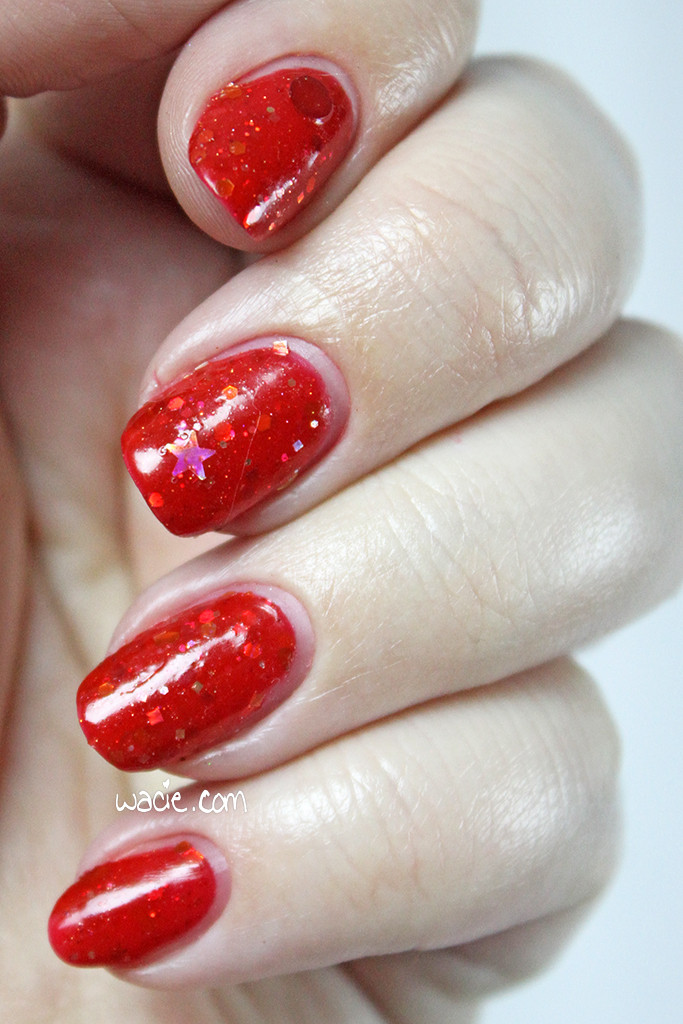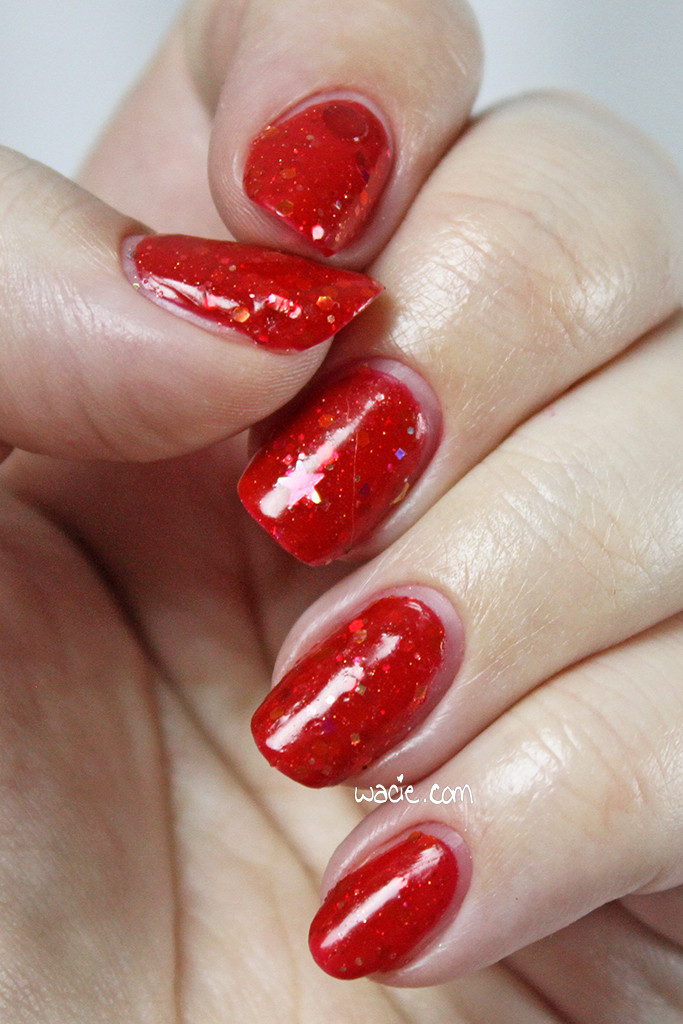 As HFT 1.1 was a prototype polish, there is only one bottle and I have it. Other Blue-Eyed Girl Lacquers are available from their shop.
I bought this polish myself.