Manicure Monday!! I'm posting super-late because real-life not-nails stuff is a little more important right now. Updates this week, unfortunately, will be late if they come at all, and I do apologize. For right now though, let's look at my new nails! I'm wearing Julep's Rose and Nails Inc.'s Belgravia Place, each at three coats, topped with one coat of Alter Ego's She Shines top coat.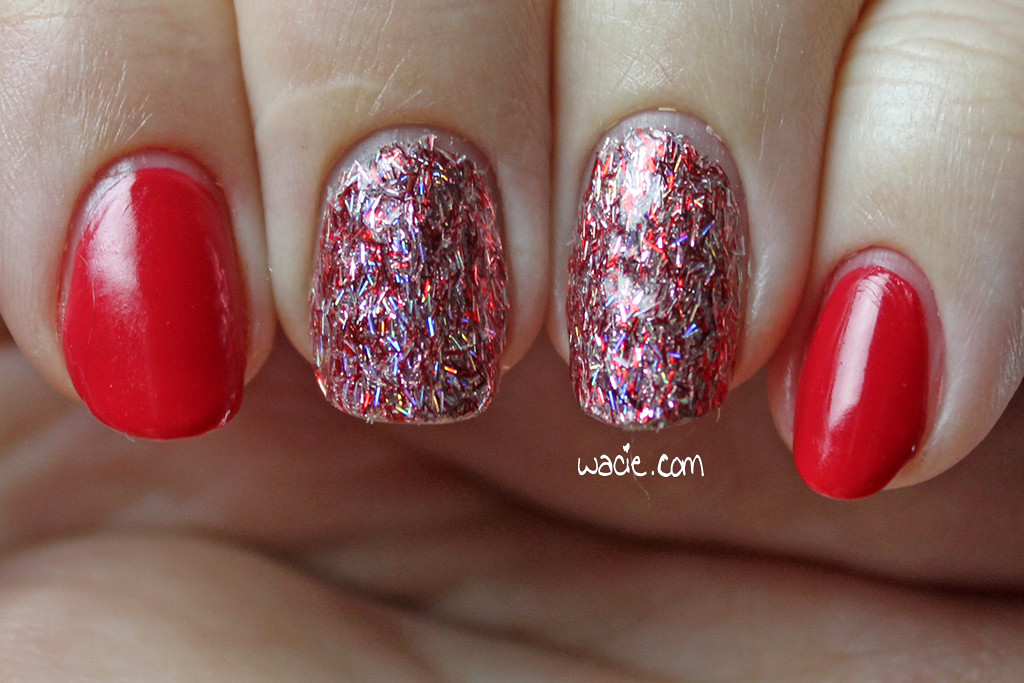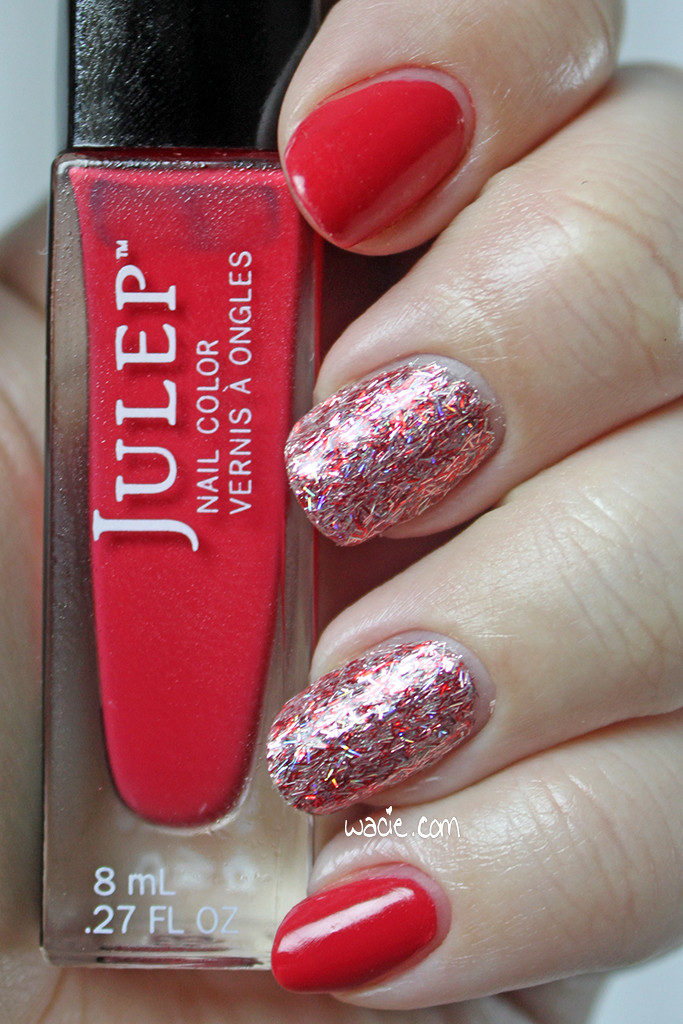 Julep's Rose is a gorgeous creme whose color I can never quite pin down. Is it red? Is it pink? Is it the sweetest, ripest, juiciest raspberry? I have no idea, but I love the polish. It had good coverage at one coat, which I find unusual for a Julep creme. It also had a beautiful glossy shine, which I think the top coat dulled quite a bit.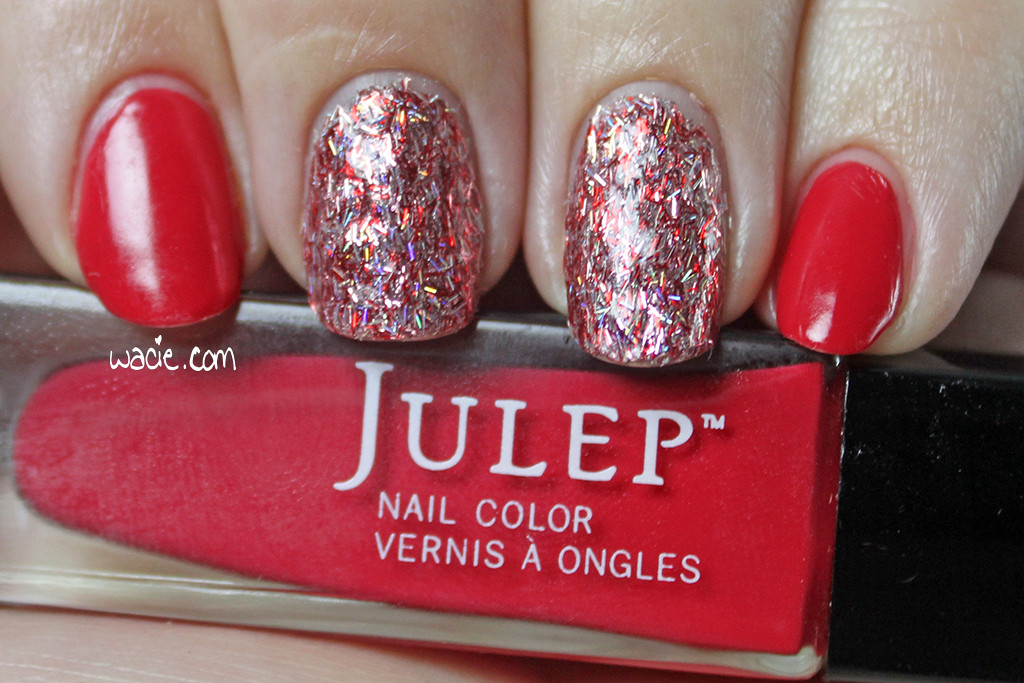 Belgravia Place is a clear glitter topper with red and silver holo bar glitters. I decided after my bar glitter swatch on Sunday that I would wear this one as a full coverage glitter. I did get full coverage, but not without a price; I couldn't get the tips smooth and free of jagged glitter, no matter what I did. I pulled away the offending bits with tweezers, I trimmed them with cuticle scissors, I filed down and wrapped with top coat whatever was left, and I'm still getting things snagged on them. You can see on my ring finger where some fiber of who-knows-what is still stuck to it. So frustrating.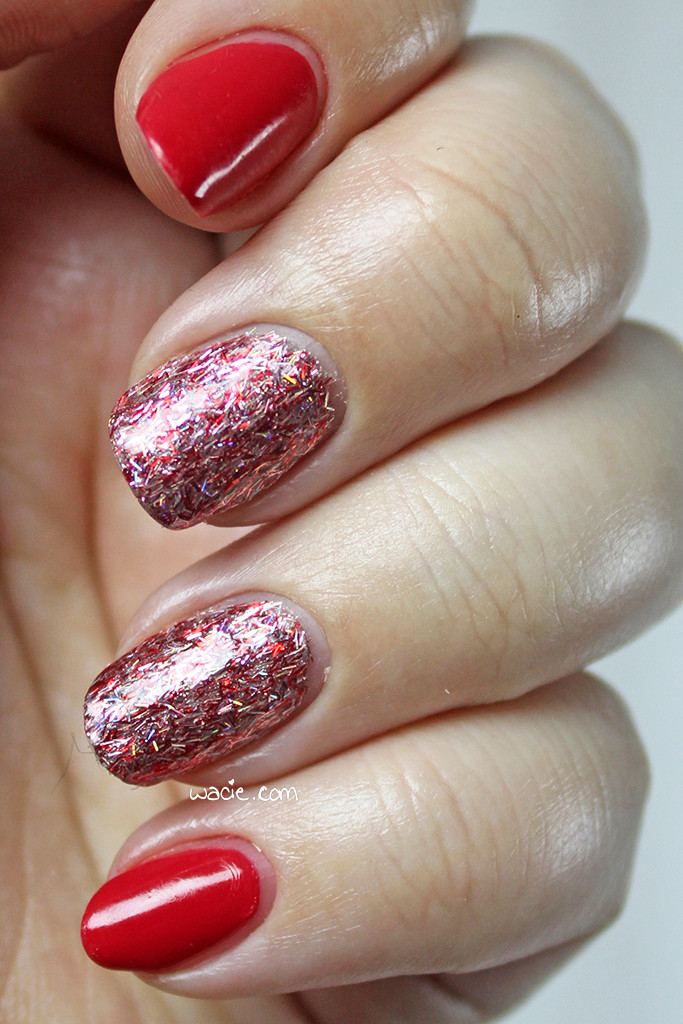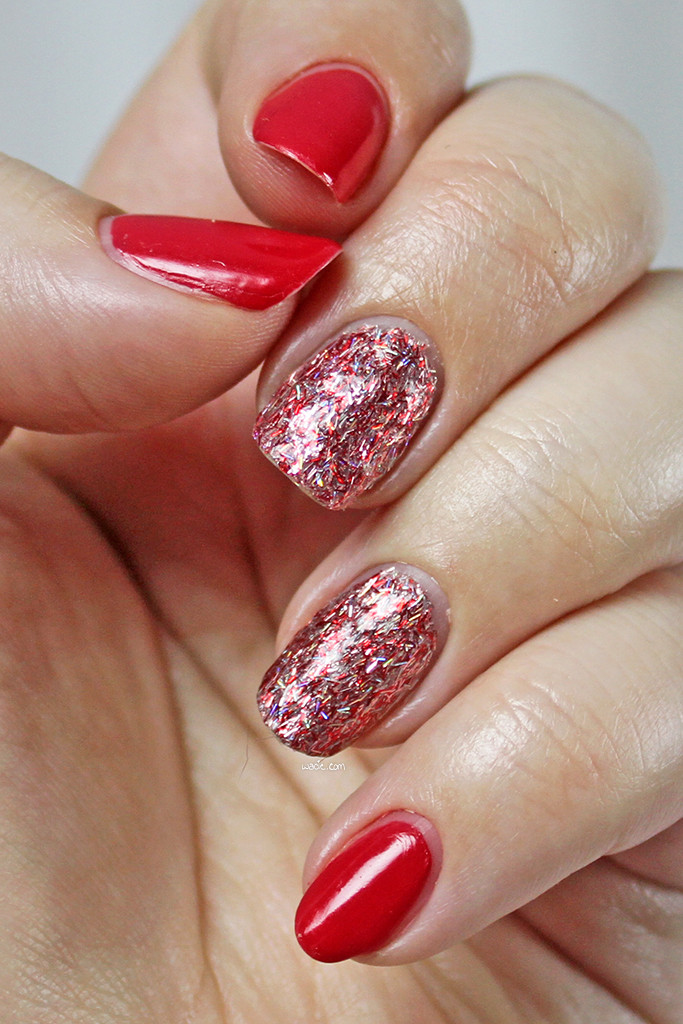 I love both of these polishes, but I don't feel good about this combo. In my office, Rose looks like a very red creme, but in other lighting conditions, it looks more pink, and the combo isn't as cohesive as I'd have liked. I also expected something else from the glitter, like more red. I definitely thought I would have two very red shades here, and neither of them really lived up to my expectations. I don't blame the polishes here, but I am a little disappointed, especially with all the work I spent trying to get this glitter to not cut me every time I scratch myself.
You can find Julep's Rose and Nail Inc.'s Belgravia Place wherever these brands are sold. I happened to get mine from the Julep website and Sephora, respectively.
I bought these polishes myself.