Happy Monday, Reader! I'm so glad to be back, and your reception to the new posts has been absolutely wonderful. It's almost like I never took a break! For this week's Manicure Monday, I'm wearing Digital Nails's Curie-oser and Curiouser over Sinful Colors's Verbena.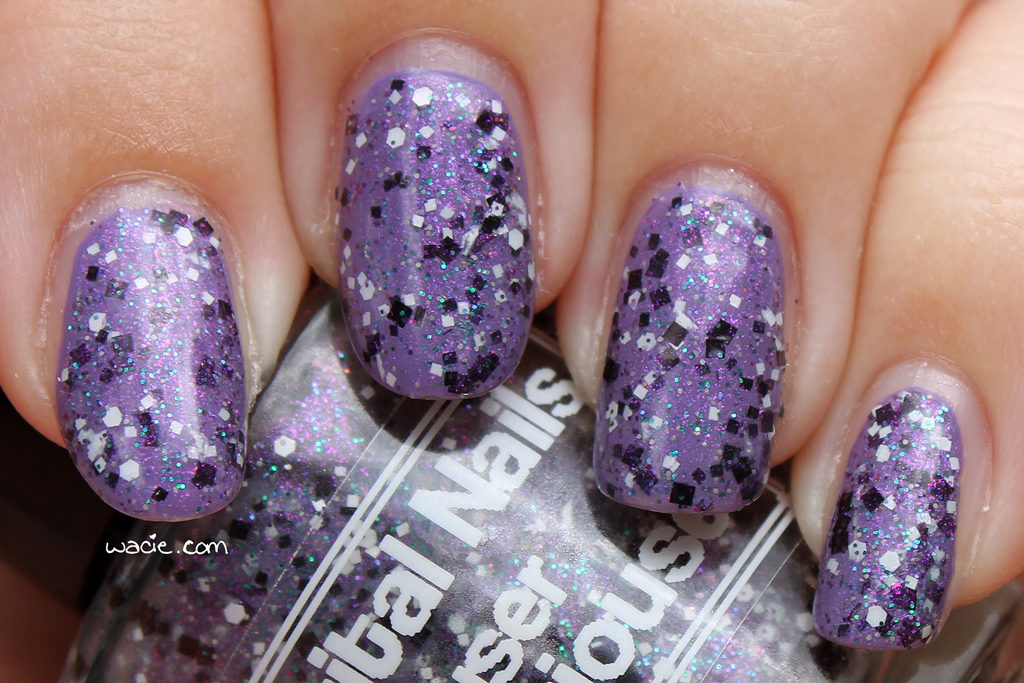 Curie-oser and Curiouser is, of course, a polish made in honor of Marie Curie, the scientist most known for her pioneering research on radioactivity. The polish name is an Alice in Wonderland reference. This is truly a Digital Nails polish. The white and black glitters are the most obvious and true-to-life in these photos, but the finer glitters, the fuchsia and aqua, definitely look bigger in the photos. It's not a wild indie glitter mix, but it's very pretty and has quite a lot of dimension thanks to the finer glitters.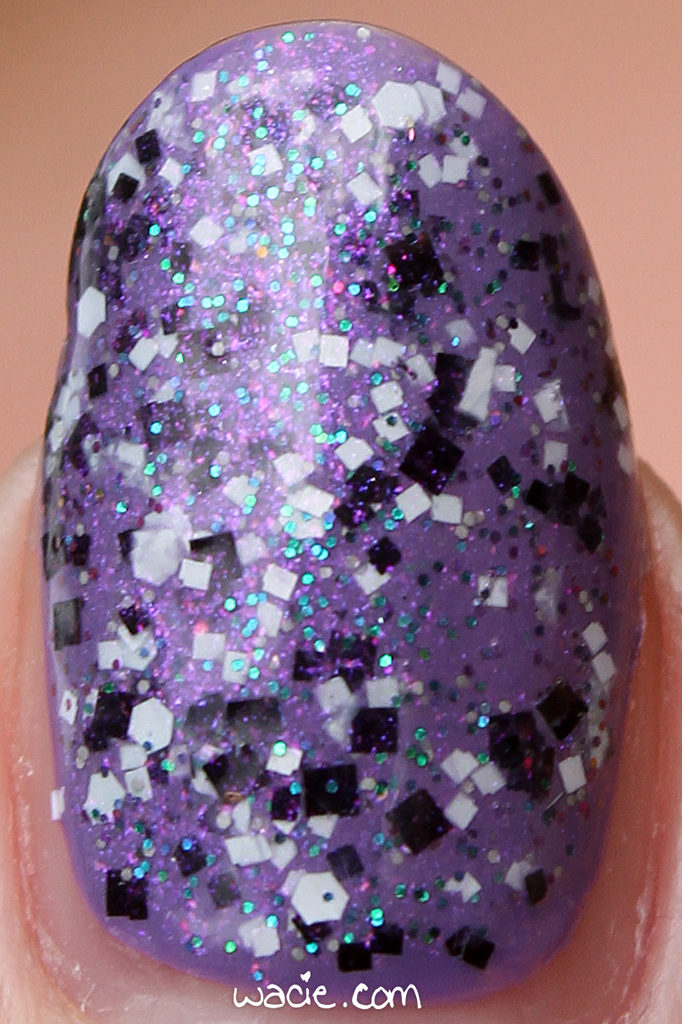 Verbena is the perfect companion to the glitter topper. I really agonized over what purple polish to pair with the glitter, and had my regular reminder that no matter how much polish I have, I'm never going to have every single one I need. Luckily, I found Verbena at the bottom of the stash drawer; my friend had given me a bag of polish she didn't want, I just tucked it away, and rediscovered it while I was putting this manicure together. These two colors couldn't go better together, and I'm so happy I found it, and grateful to my friend for giving it to me.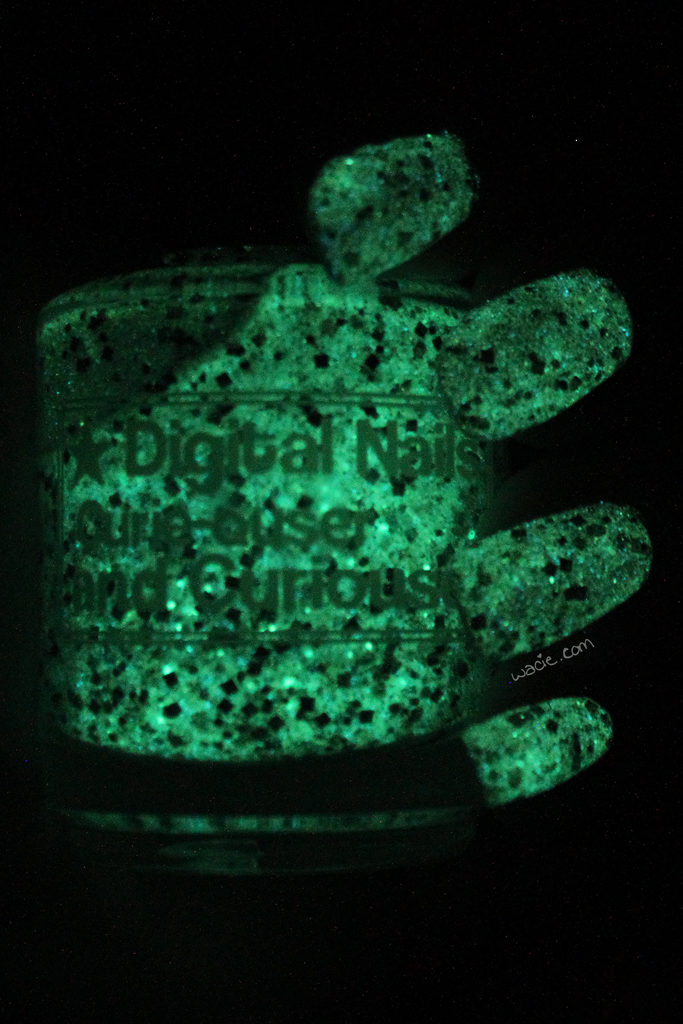 One more word about Curie-oser and Curiouser: it glows in the dark. I mean, if you're going to make a polish for Marie Curie, you're basically required to glow in the dark. I'm wearing two coats of it here, so there's a very strong glow. I can't wait to go to bed an annoy my boyfriend with my nails!
Verbena looks like it might have been discontinued by Sinful Colors. Digital Nails is currently on a break.
I bought these polishes myself. One with money, and one with friendship.