It's Manicure Monday again! Today's look is a jelly sandwich, which is probably my favorite nail art technique. It always comes out so well! For this look, I used L'Oreal's Mango Mamma over American Apparel's Light Year, as well as Seche Vite top coat.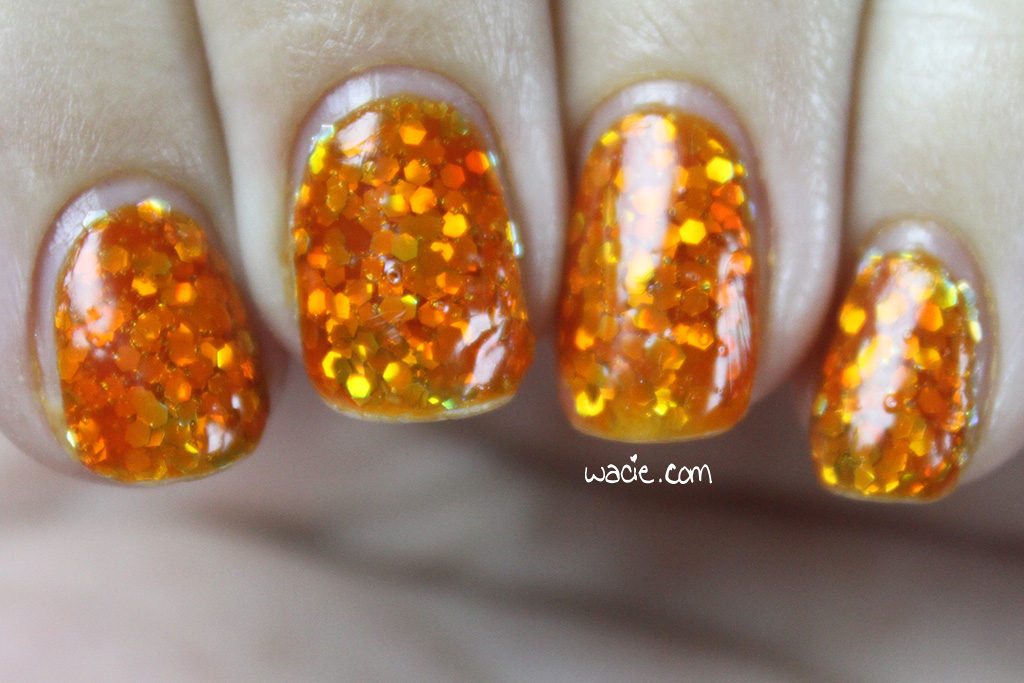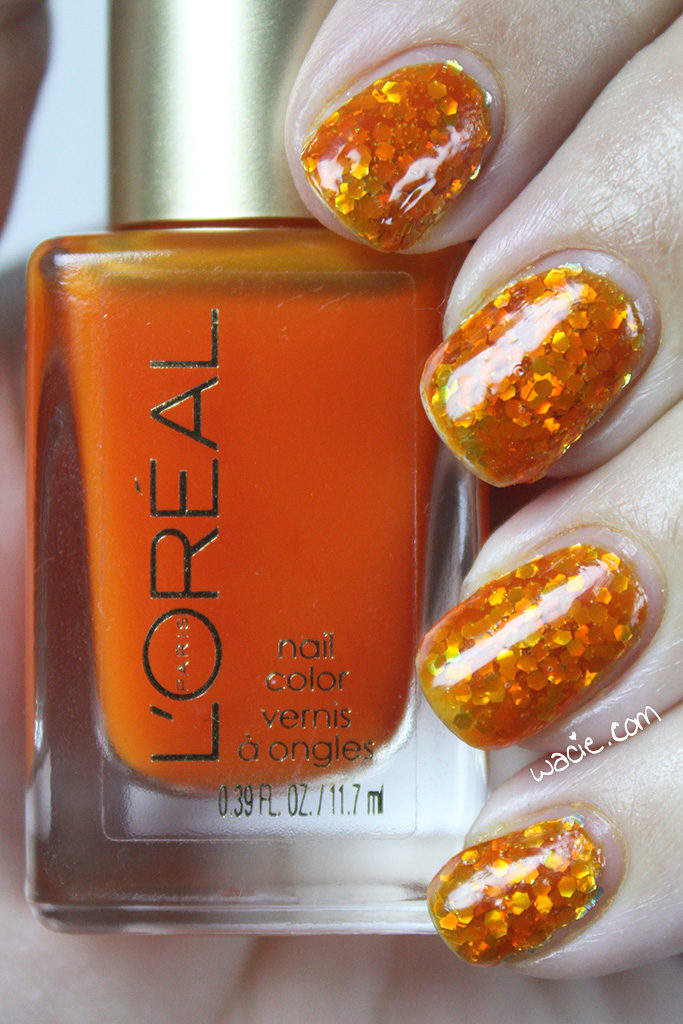 Mango Mamma is the perfect jelly. The color is bold but the coverage always stays sheer. It has the appearance of orange gelatin. I badly wish I had an orange-scented top coat, but I feel like this polish also deserves to smell like orange gelatin. As it's the perfect jelly, the jelly sandwich was basically the only thing I could do with it. I can't believe something like this came from a mainstream brand.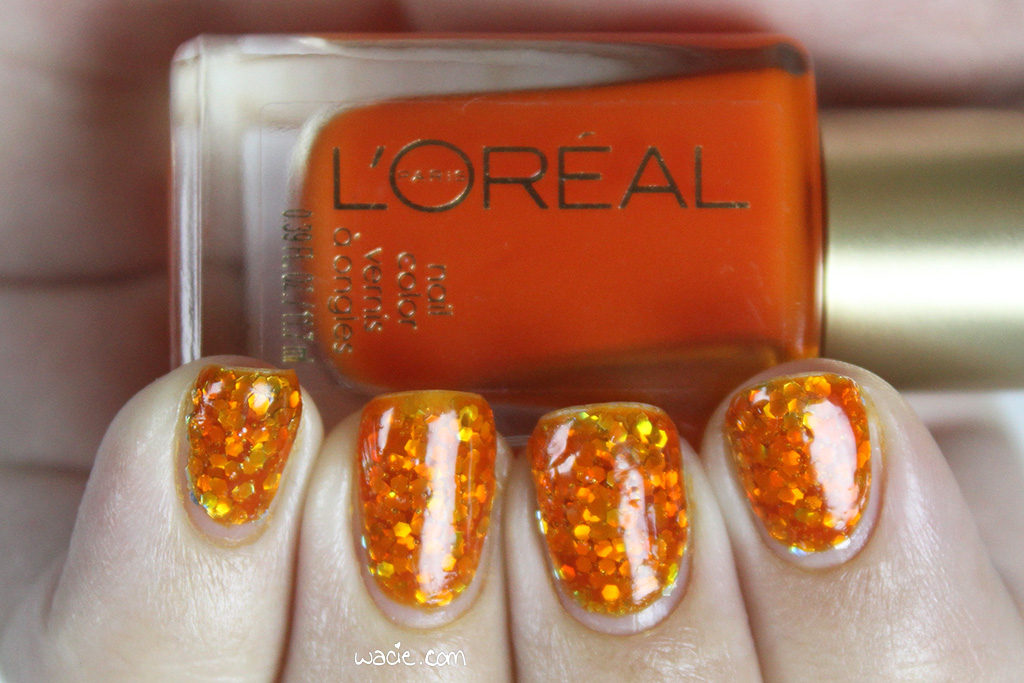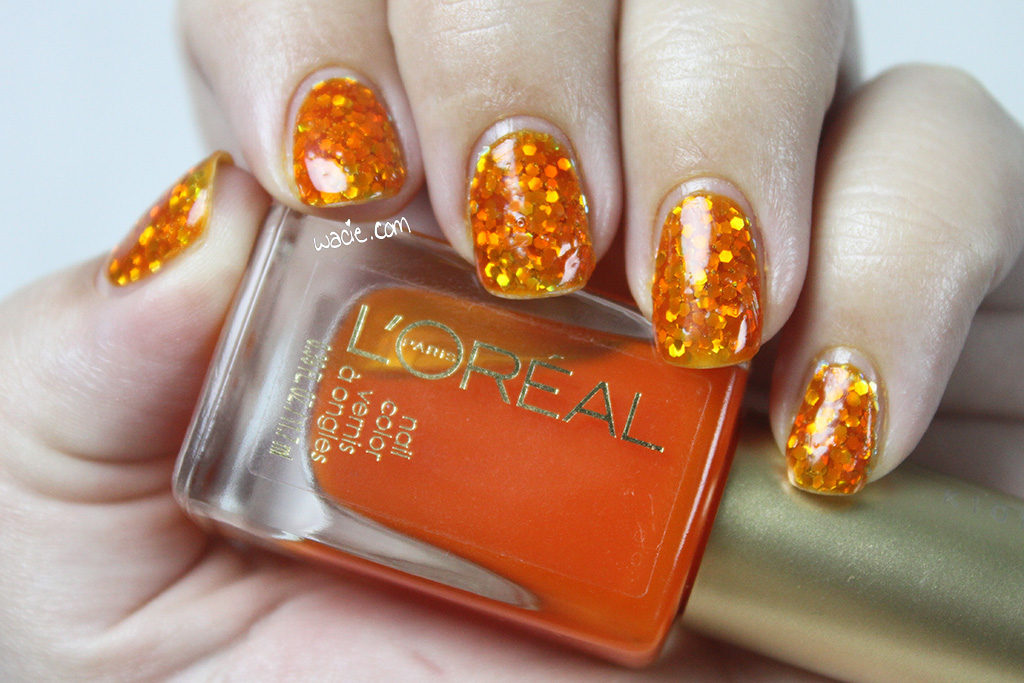 Light Year was maybe not the best glitter for this look, even though it turned out looking pretty cool. I knew brushing it on wasn't the best application method because it's liquidy, so I sponged it on. Even then, I got some holes in coverage, even though it didn't look like it at the time. I guess it doesn't matter, because what is on there sparkles wonderfully under Mango Mamma. Overall, the look feels flashy, stylish, and bold.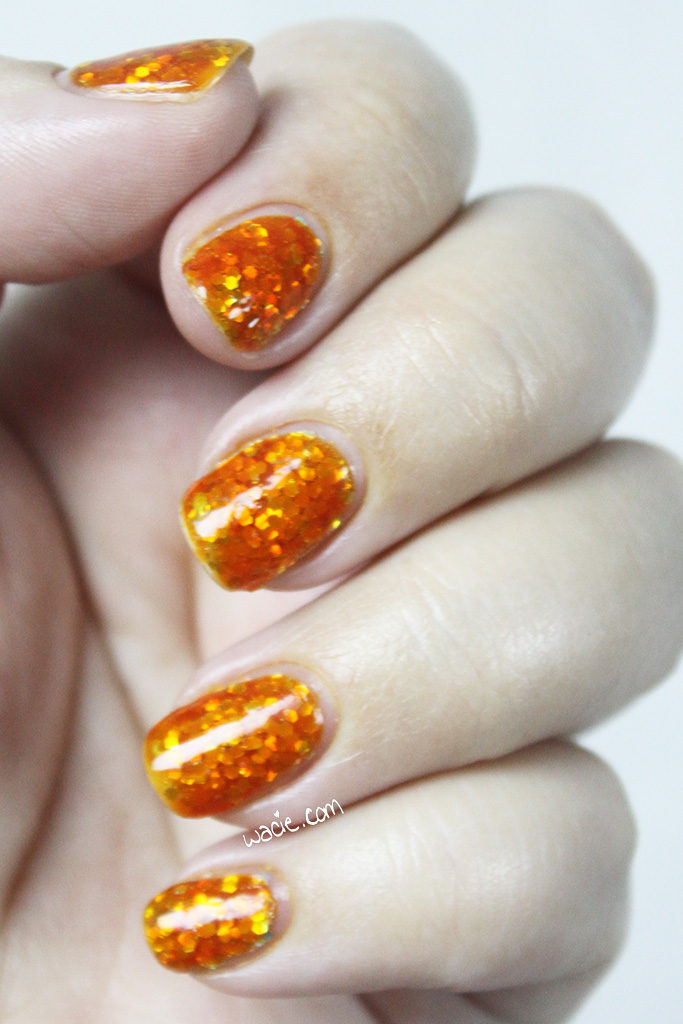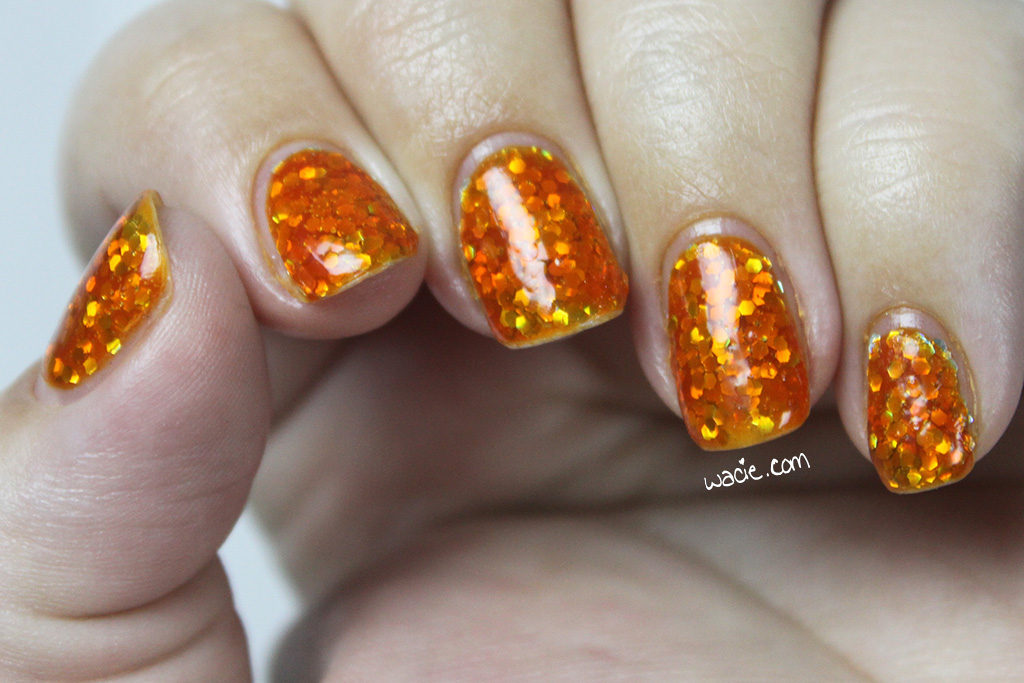 For this look, outdoors in direct sunlight is where it's at. The orange looks a little washed out, but the glitter comes alive and looks its best. It almost looks kind of autumnal, with the orange jelly and the warm shades coming through in the holographic glitter. It's like Thanksgiving in June!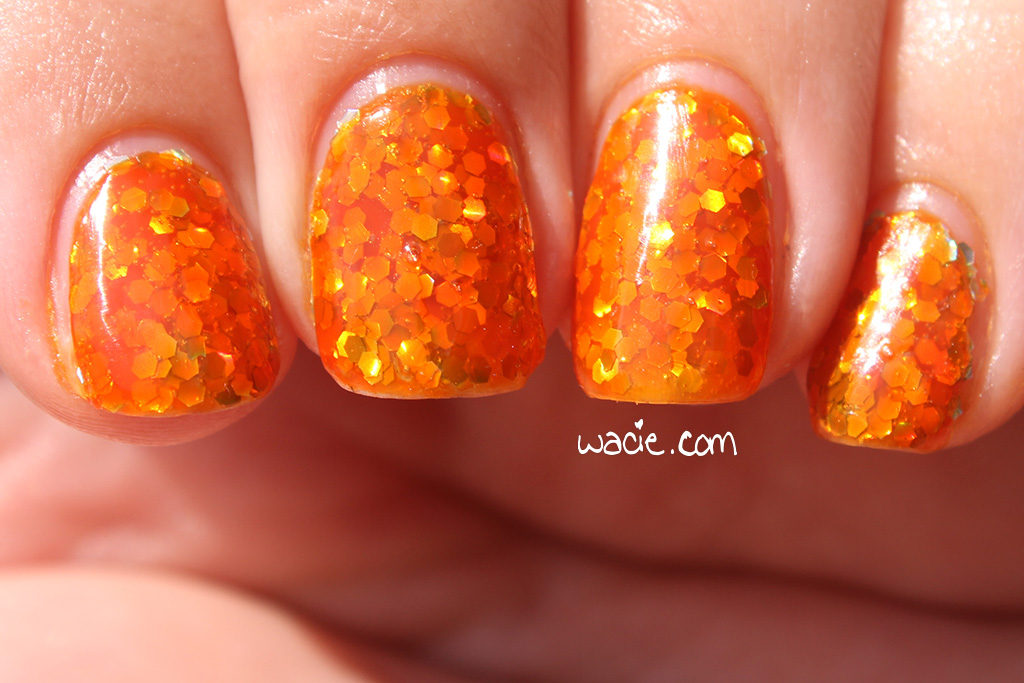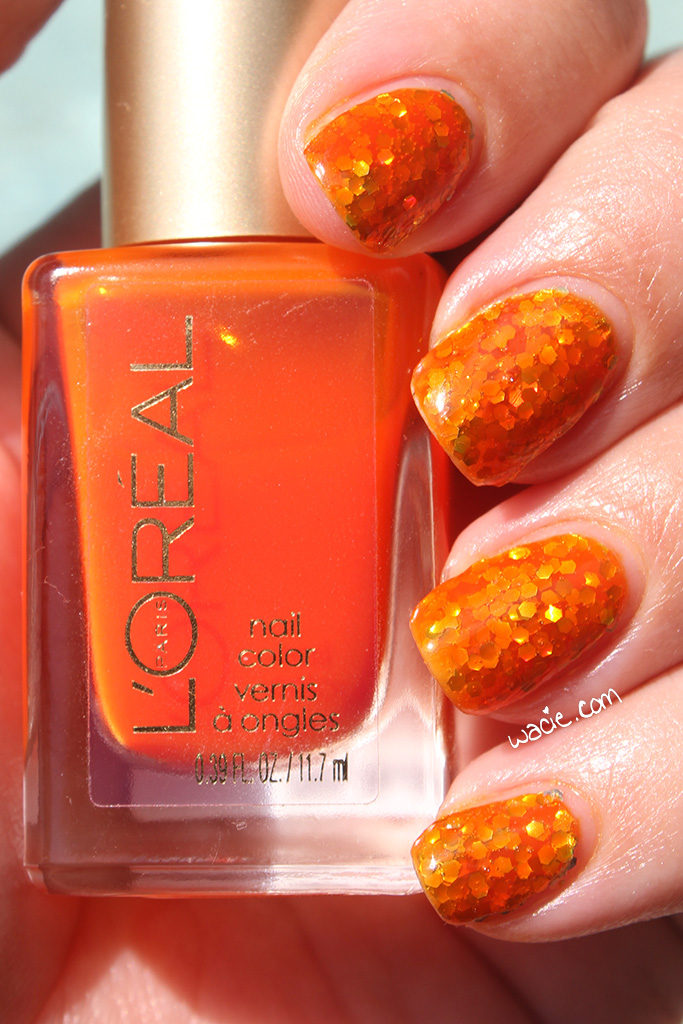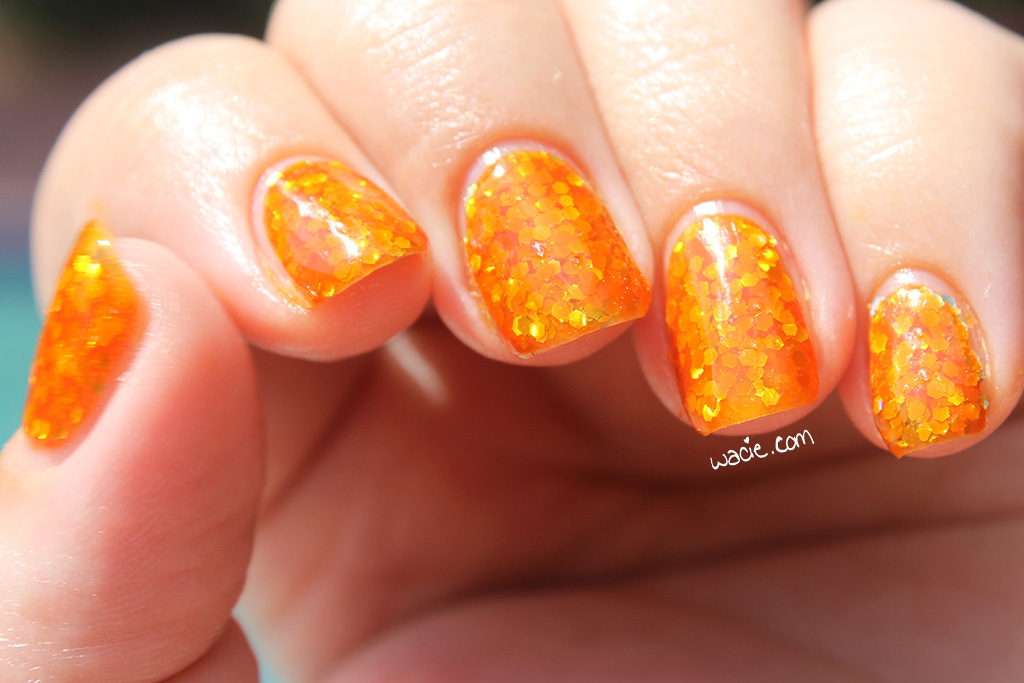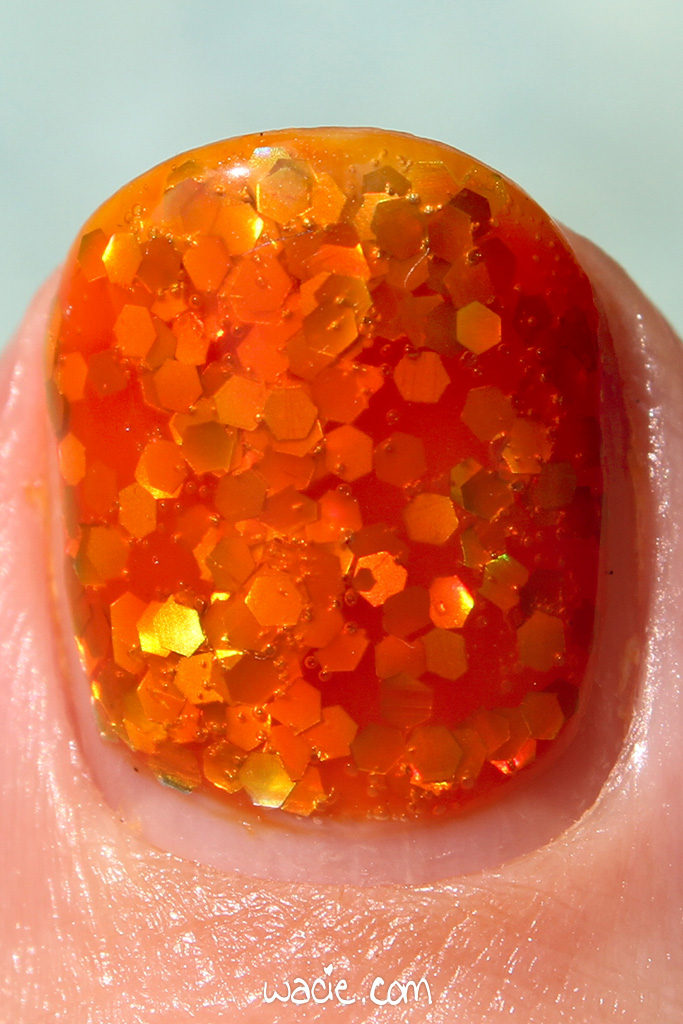 Mango Mamma might be discontinued by L'Oreal; other L'Oreal polishes are sold in stores nationwide. American Apparel polishes have been discontinued as well.
I bought these polishes myself.