Hello, reader! It's time for June's installment of the Hobby Polish Bloggers Link-up! Every month, this Facebook group chooses a theme, and the theme for June is fruit! When the theme was announced, dragonfruit was the first thing I thought of, so here are dragonfruit nails! For this look, I used L'Oreal's Satin Starlet, Digital Nails's Valar Morghulis, and P2's French Kiss, as well as Seche Vite and Essie's Matte About You top coats.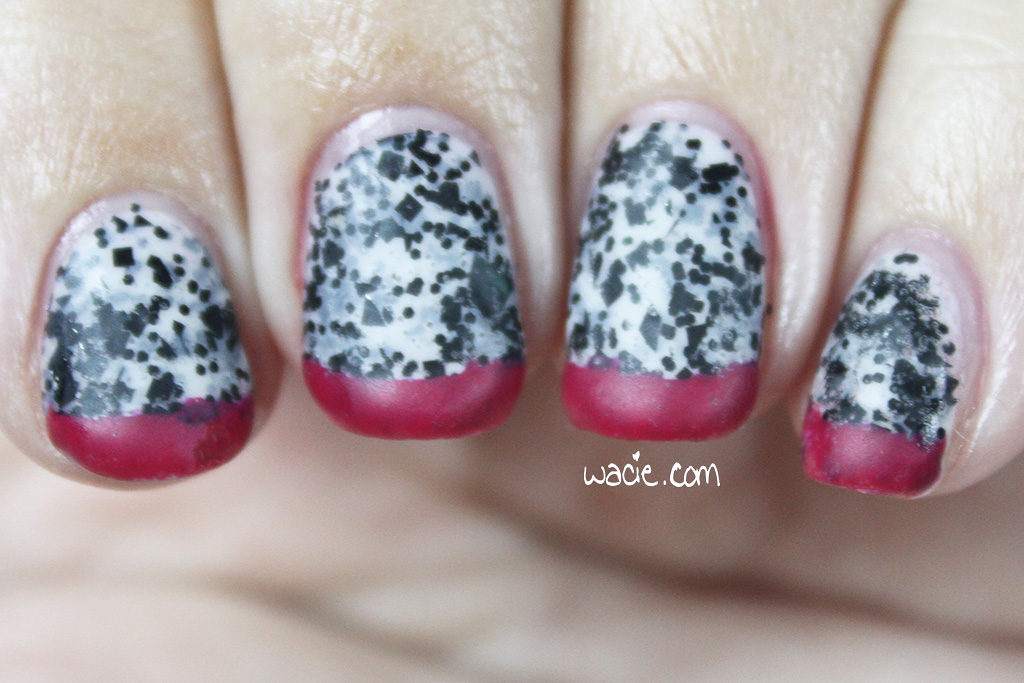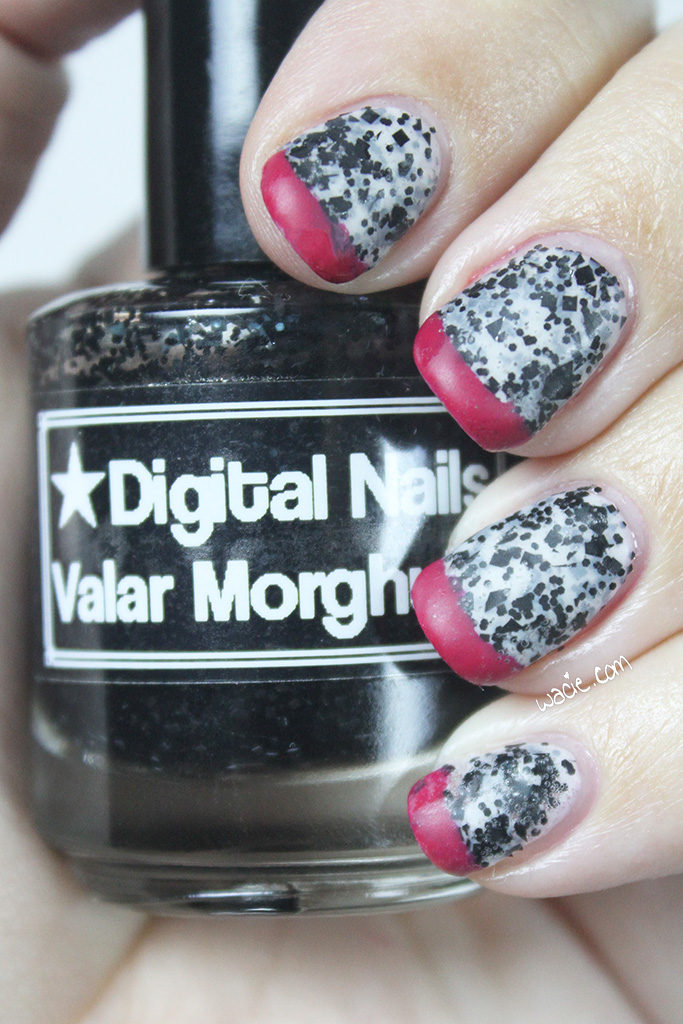 I love the flavor of dragonfruit, and vagely knew what it looked like until I was at a luau in Hawaii and found it on the buffet. It was the first time I'd ever eaten actual dragonfruit, and it was amazing. I knew it would be an easy thing to recreate in a manicure, so I went for it.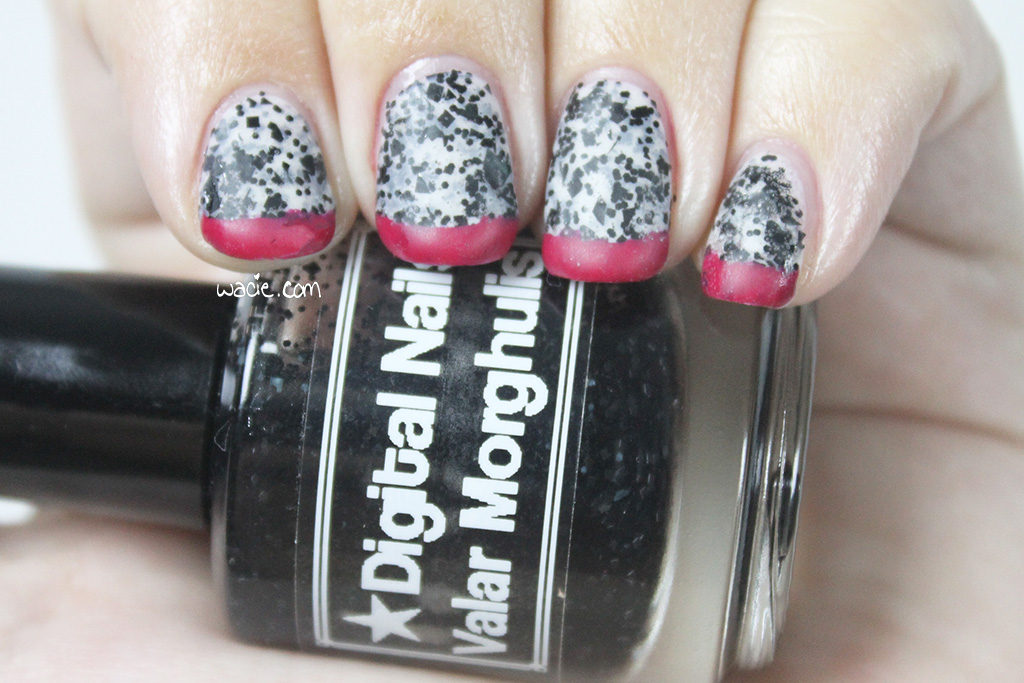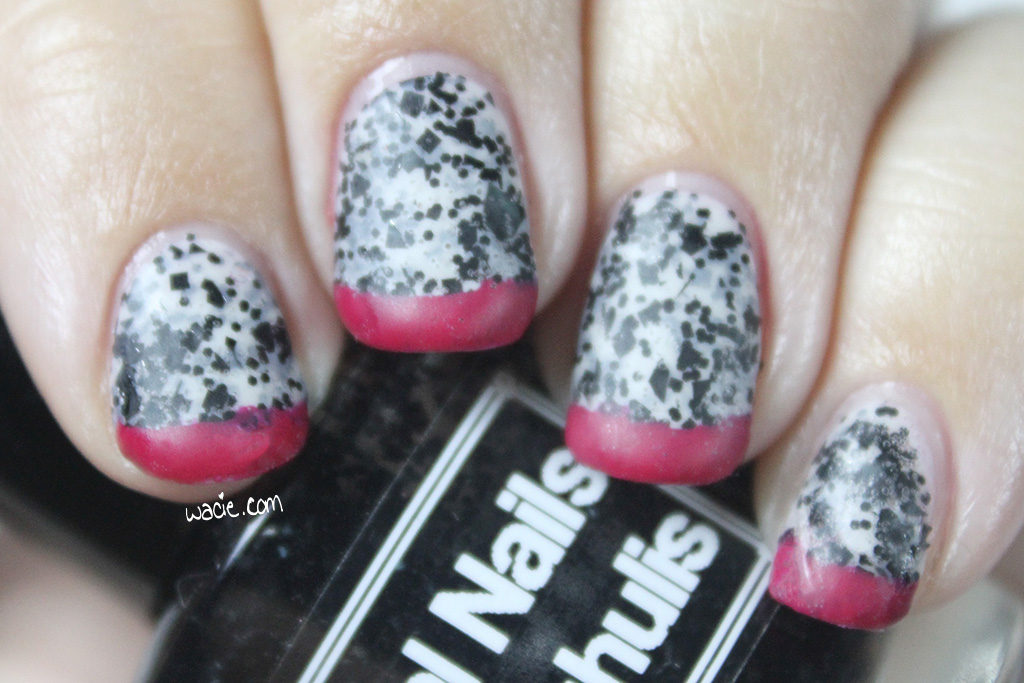 I started with two coats of Satin Starlet, then added a brushed coat of Valar Morghulis, another coat of Satin Starlet, another coat of Valar Morghulis, and then added the French Kiss tip. French Kiss was more translucent than I thought it would be and you can see some of the black glitter through the tip, but it's not the worst thing that happened to this mani. With all the coats, it took ages for the polish to be dry enough for the French tip vinyls. I actually did it once, waited an hour, and had the vinyls pull up the polish on every single nail. I got a beer and started over, waiting four hours this time. The pinky peeled off. This time I just peeled the polish off the vinyl and stuck it back on because I was not doing it a third time.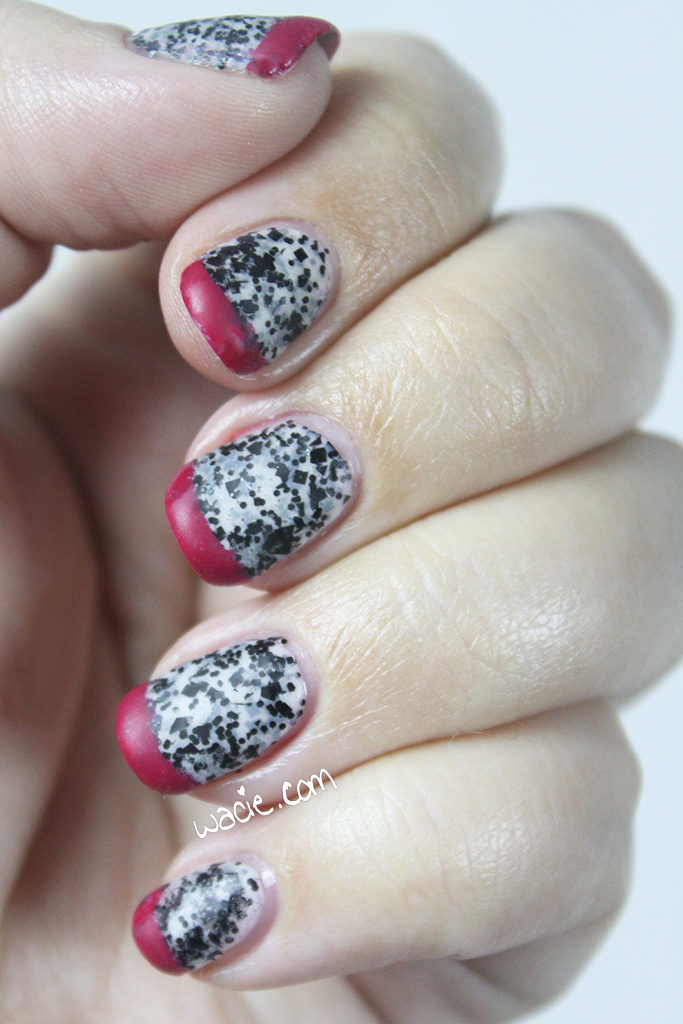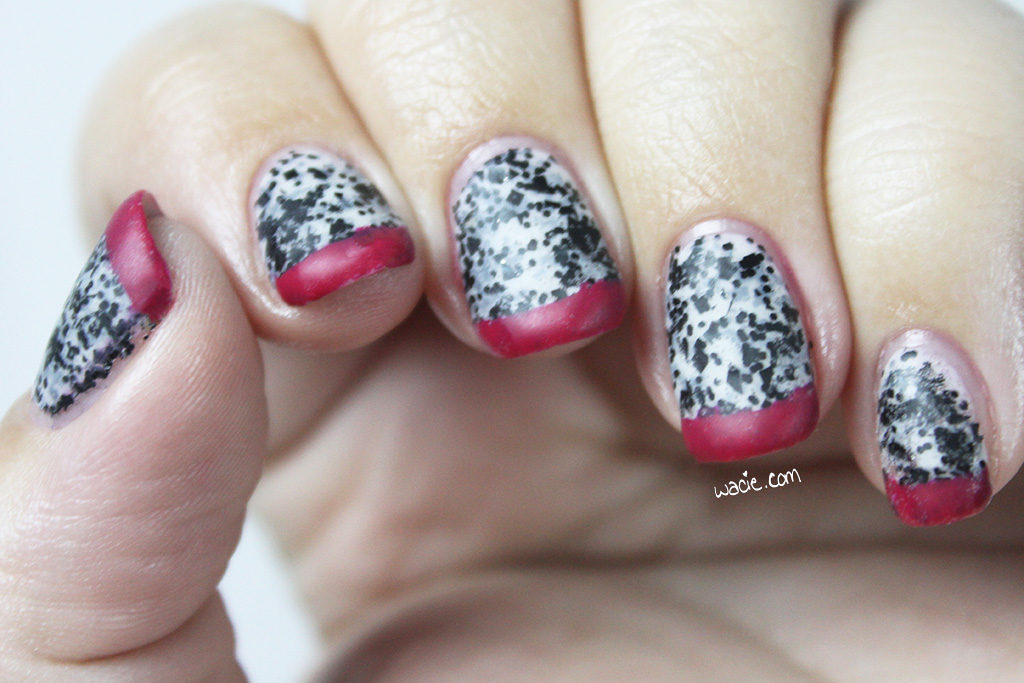 My favorite thing about this look is that, even though it's clearly inspired by dragonfruit, it's not immediately obvious if you're not thinking about it. Without the French tip, it's just a really creamy monochromatic look; I almost didn't want to add the tip because I liked it the way it was. Adding the tip is adding a great pop of color. White, black, and pink is probably my favoritest color pairing ever.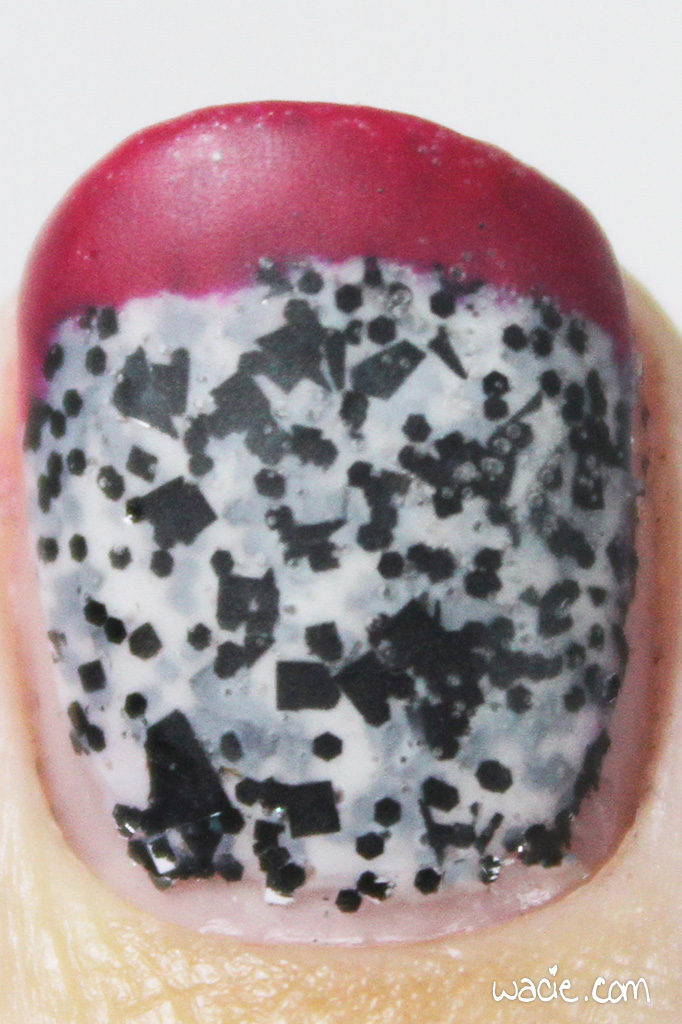 Satin Starlet may be discontinued; other L'Oreal polishes are sold nationwide. Valar Morghulis and other Digital Nails polishes are available in their etsy shop (they are currently on hiatus). P2 polishes are sold in Europe.
I bought two of these polishes myself, the other was a gift.
Loading InLinkz ...