Happy Monday, reader! Today's mani was my first successful-ish look with vinyls. I had a sheet of tiny heart vinyls, and it's been so long since I got them that the company who made them has since closed up. The first time I tried to use them, I messed up and just did not get a good look. I messed up this time, too, but not as badly. For this look, I used Ellagee's Cyrena and Sweet Heart Polish's Summer Breeze.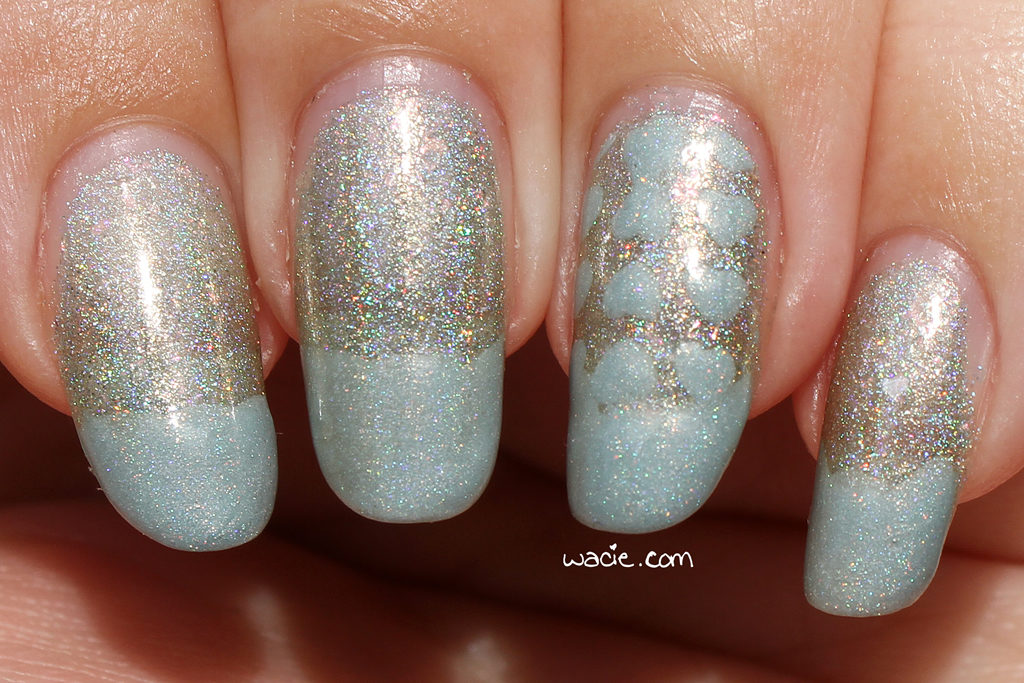 Cyrena is a sister polish to Liliana, which I wore recently and loved. This is a cooler icy blue version, complete with the same iridescent flakies, strong holo, and jelly-like opacity. Summer Breeze is about the same color, but with more pigmentation and less holo. I wanted a look that was more or less light blue monochrome. I think I got it pretty close.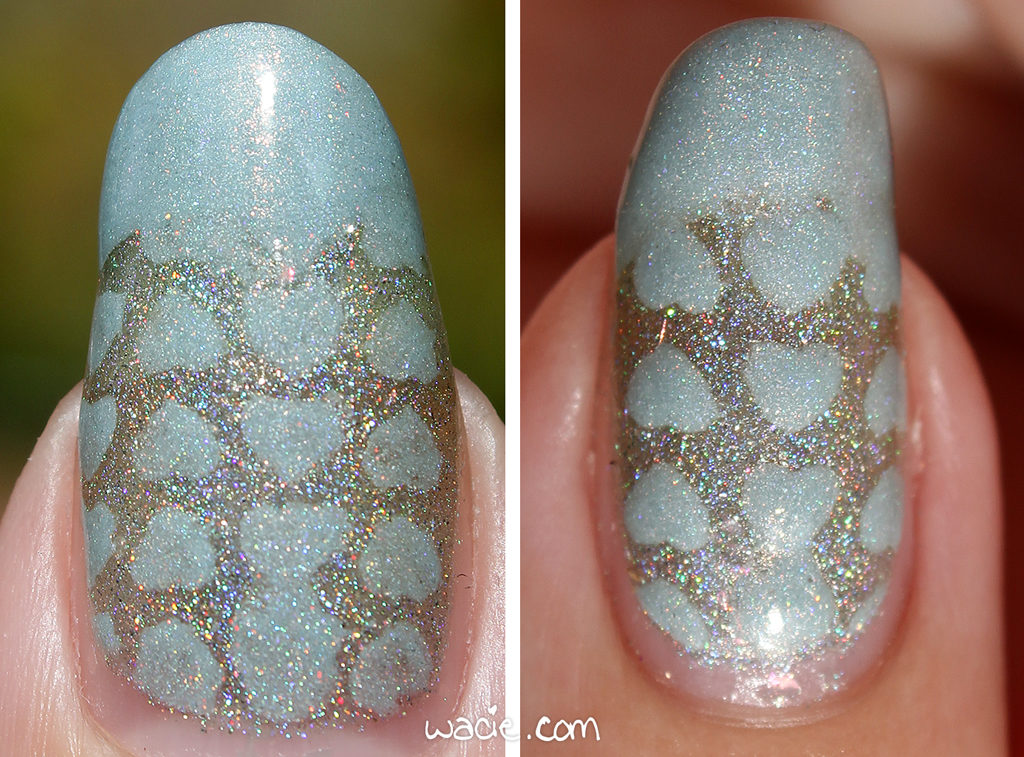 So, about the vinyls. I don't know if it's because the cutouts were so small, or because my nails are small, but I had a really hard time getting good crisp lines, especially at the tips of the nails where they narrow and curl up on themselves. For the most part, you can tell the hearts are hearts, and only a few look blobby. This is because I added the tips to cover all the ones at the tips that were less defined. I freehanded the tips, and they're a little sloppy, especially on the right hand, but I can deal with it.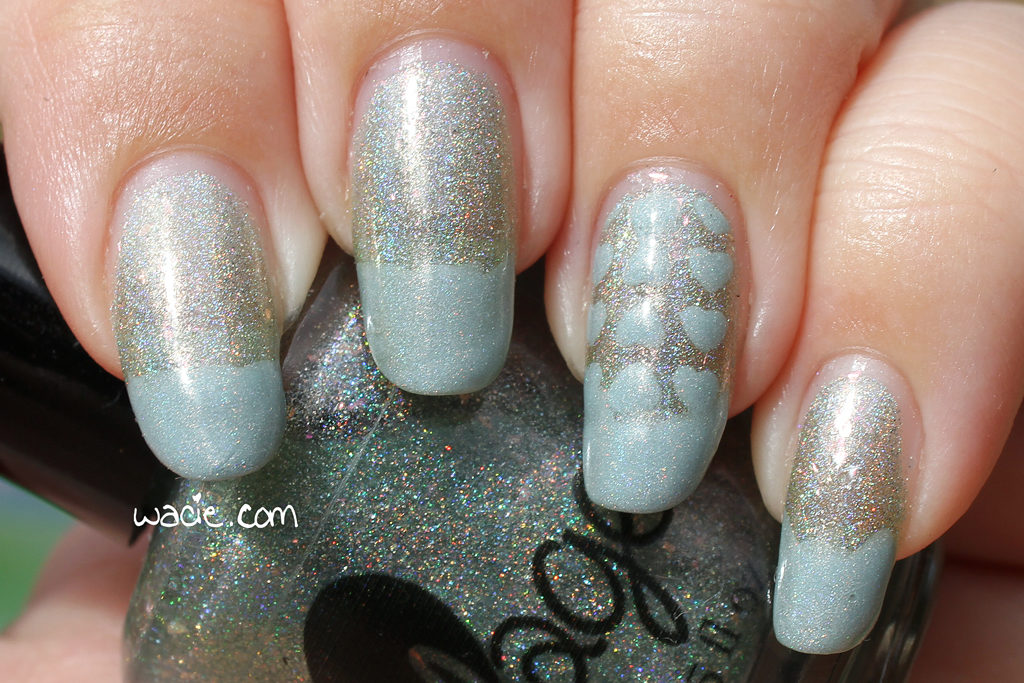 Cyrena has been discontinued by Ellagee; other Ellagee polishes are available on their website. Summer Breeze was a box exclusive and is no longer for sale; other Sweet Heart Polishes are sold on etsy.
I bought these polishes myself.