Thanks to Swatch Saturday this week, it's winter in August! As I write this, my phone says it is 101 degrees outside, but Skating in the Snow from Blue-Eyed Girl Lacquer is keeping me cool. I mean that figuratively, of course; I'm so sweaty you don't even know. I am wearing three coats of Skating in the Snow alone with one coat of Seche Vite.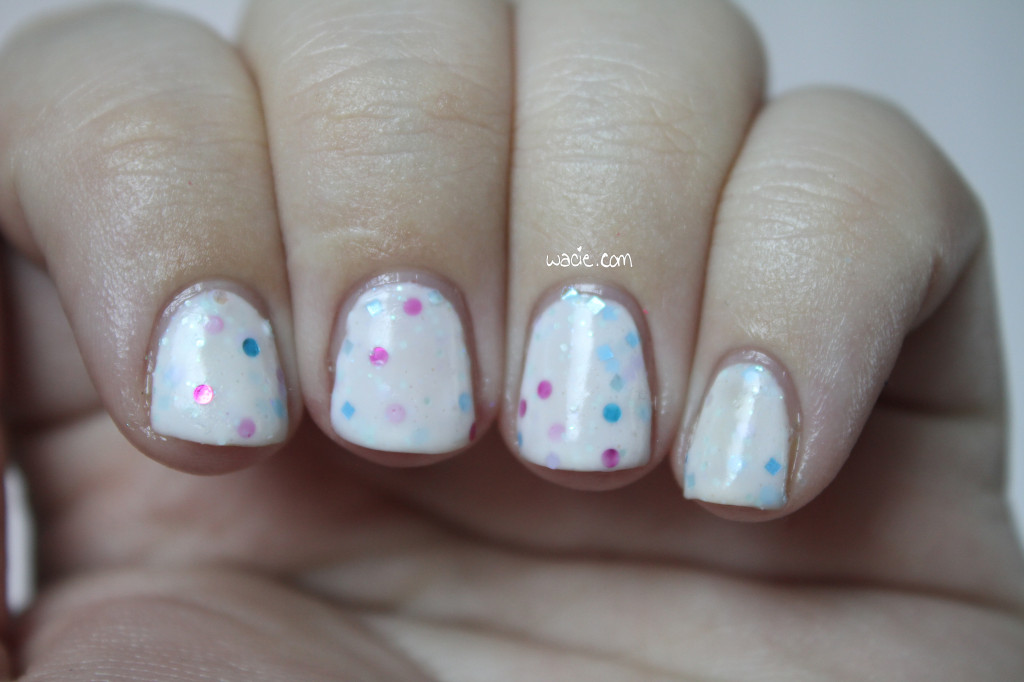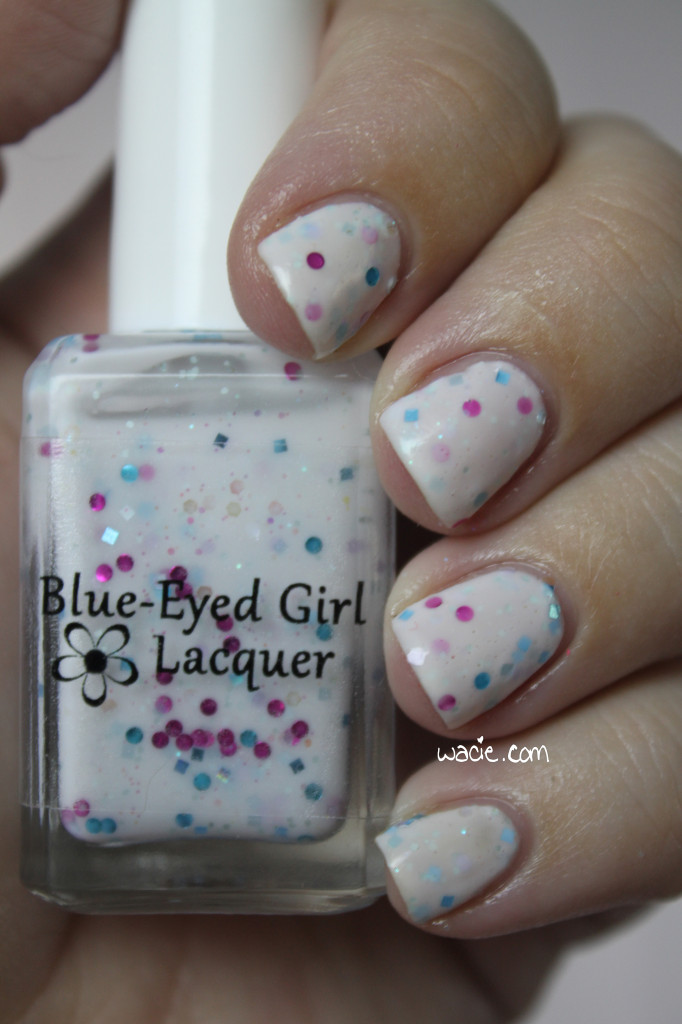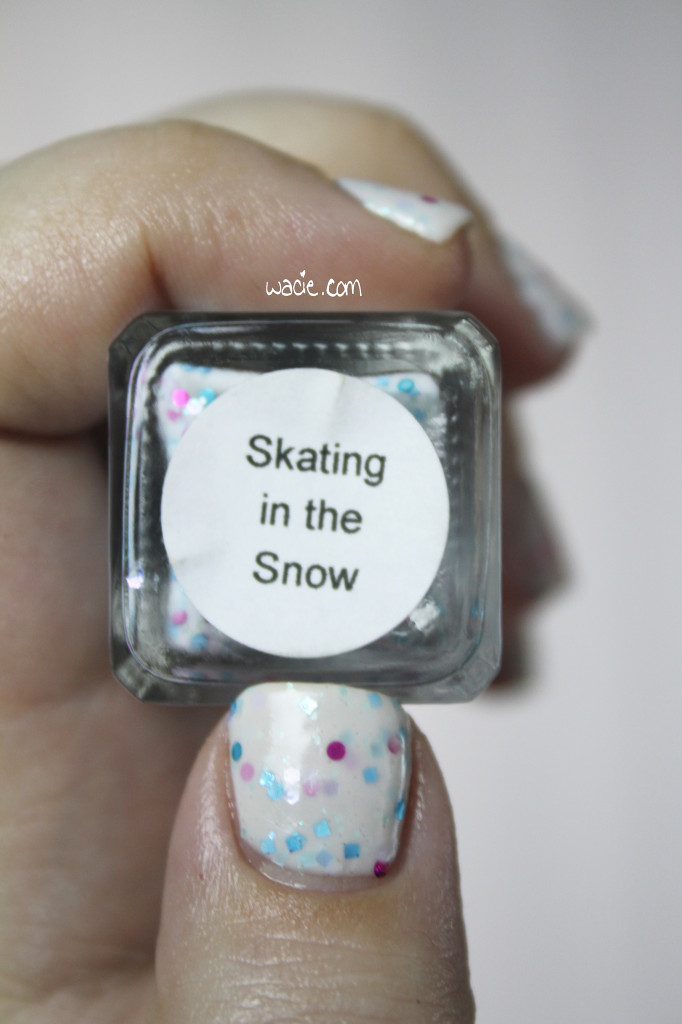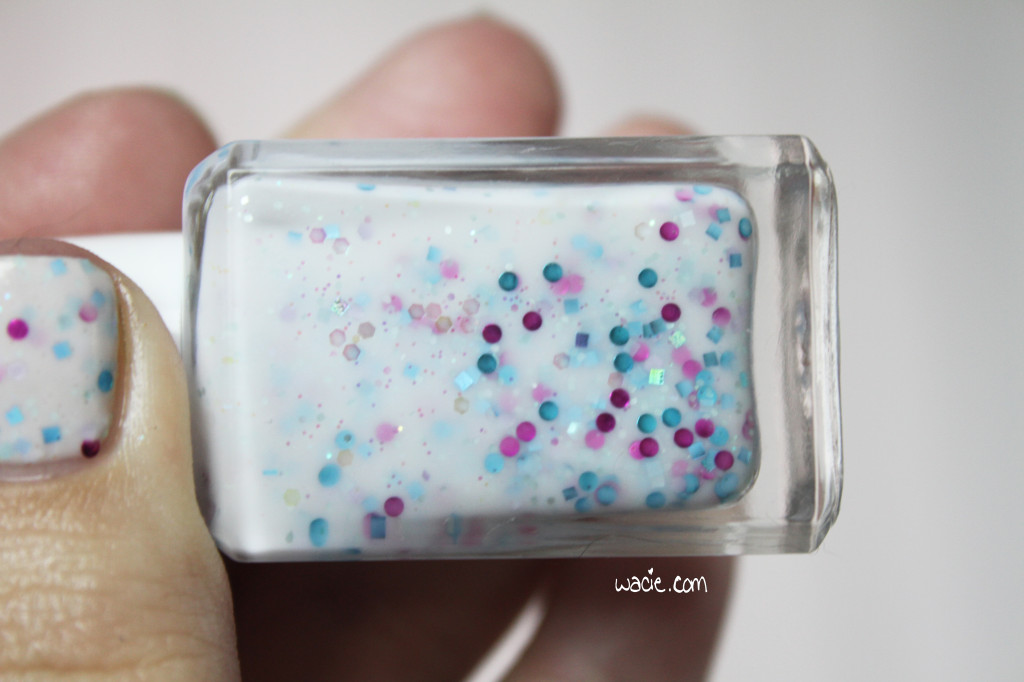 Skating in the Snow is a white crelly with lavender and blue hexes, iridescents, and pink and blue dots. Applying this was pretty easy; some glitters sink, but that's easily rectified with shaking and keeping it upside down for a minute or two. Otherwise, it can be tough to get the glitter to spread evenly. Apart from that, this polish dries quickly, cleans up easily, and is semi-opaque at two coats. Three coats, seen here, was a little too much. I covered up all the glitters from previous coats.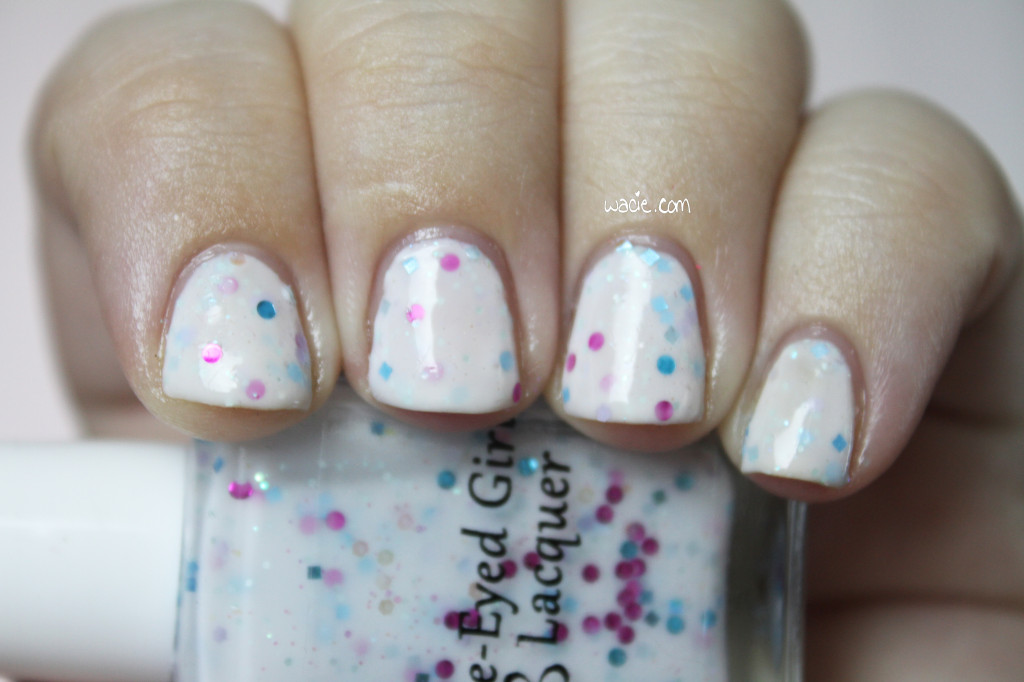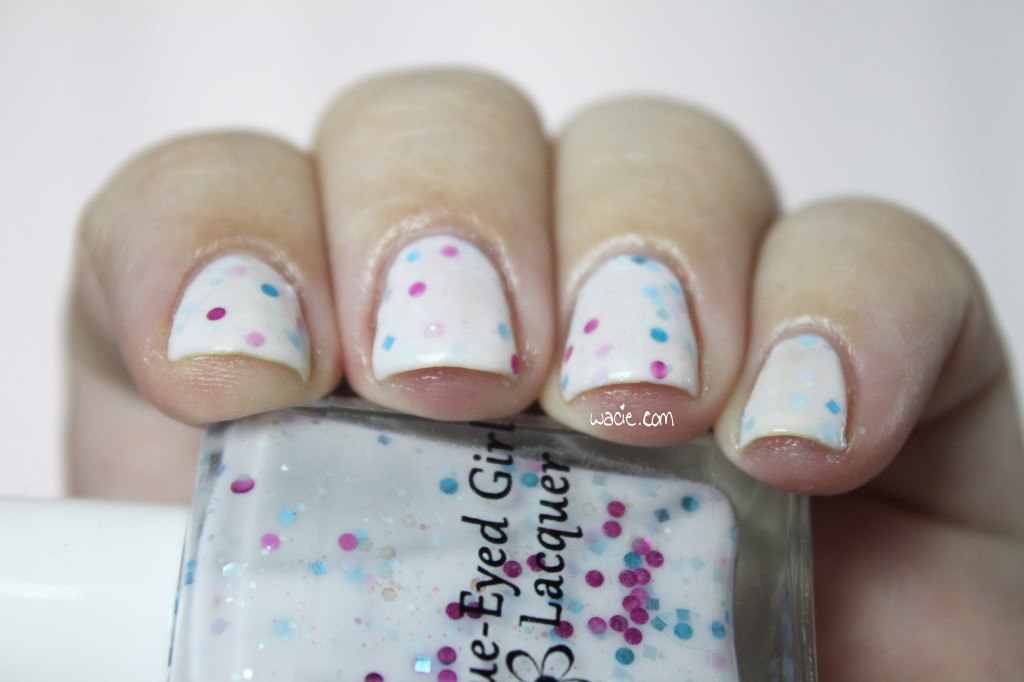 I've lived most of my life in Florida, so I can count all the times I've ever seen snow on one hand. I've been ice skating exactly once. I can imagine this polish as a winter scene, though: revellers in candy-colored snow suits, surrounded by white, laughing and enjoying themselves. I'll probably never experience such a thing, but it's nice to think about, especially in August.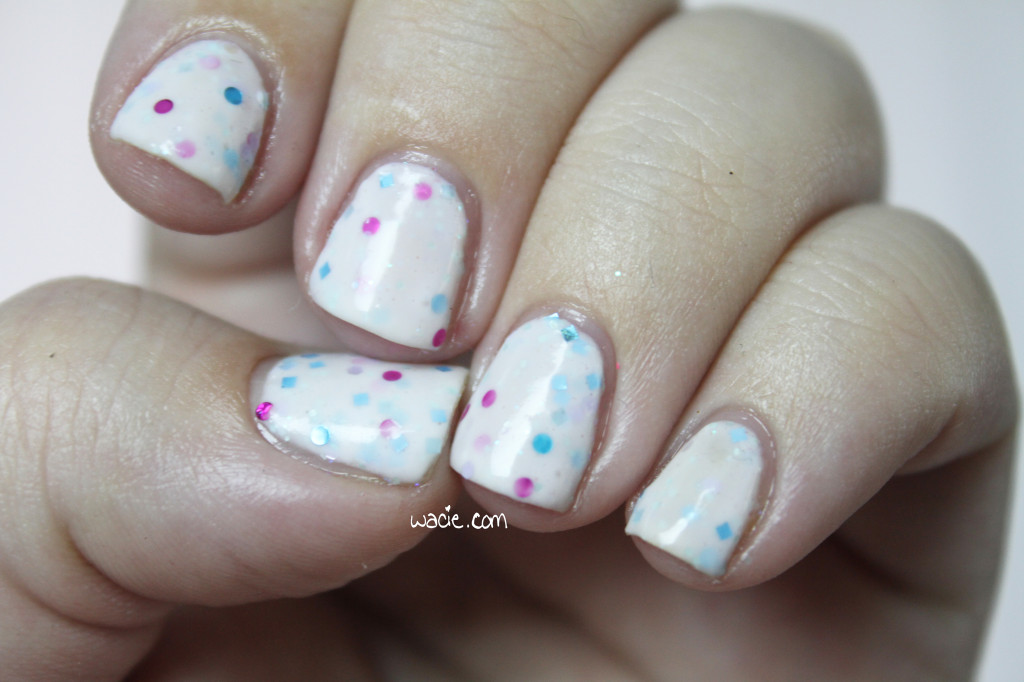 In the sunshine, the crelly looks a bit more opaque. The previous coat's glitters are harder to see, and the iridescents don't shimmer so well. It's still quite pretty, though. The whiteness makes my fingers look tan.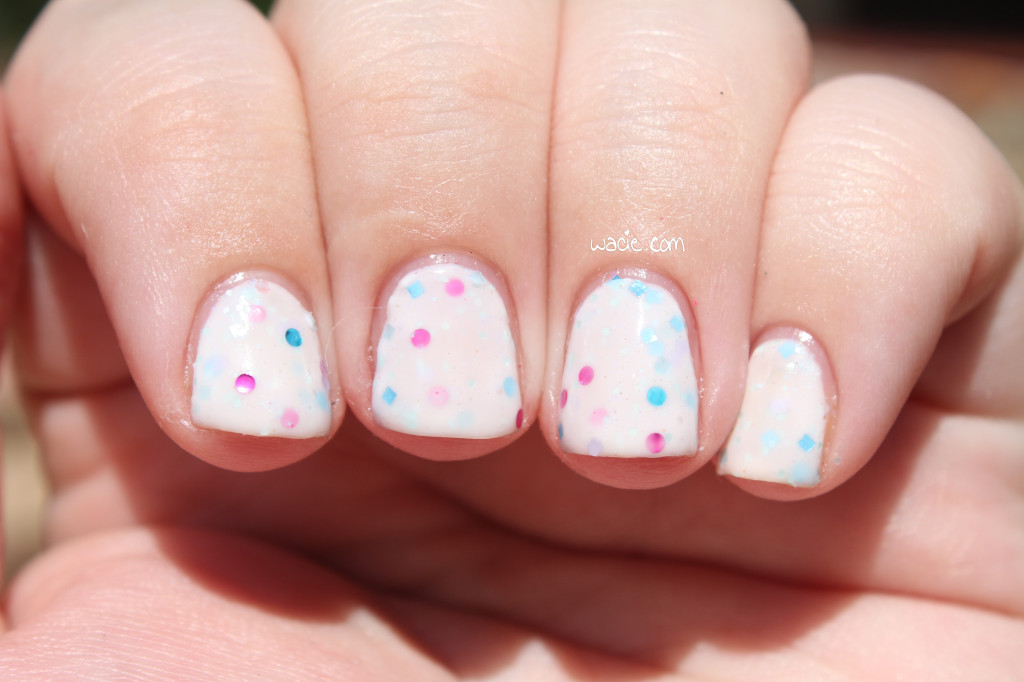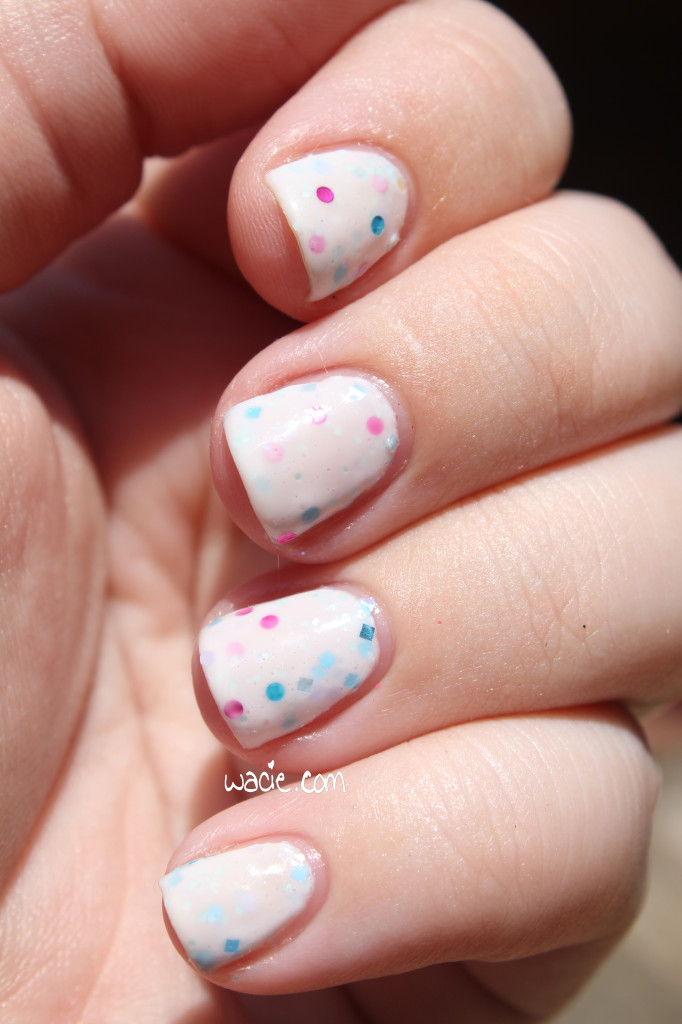 Final Word: Skating in the Snow is still available in the BEGL shop, and it's on sale! Don't miss out on this soft but colorful polish.