It's that time again: It's the Hobby Polish Bloggers linkup for the month of October! Every month, the HPB Facebook group gets together to do a themed mani. Of course, October's theme is Halloween! I'd been seeing the cat tips around, so I decided to try it out myself. I used Zoya's Chantal, the no-name glow in the dark polish from Rite-Aid, Sally Hansen's Black Out, and Enchanted Polish's Ectoplasm.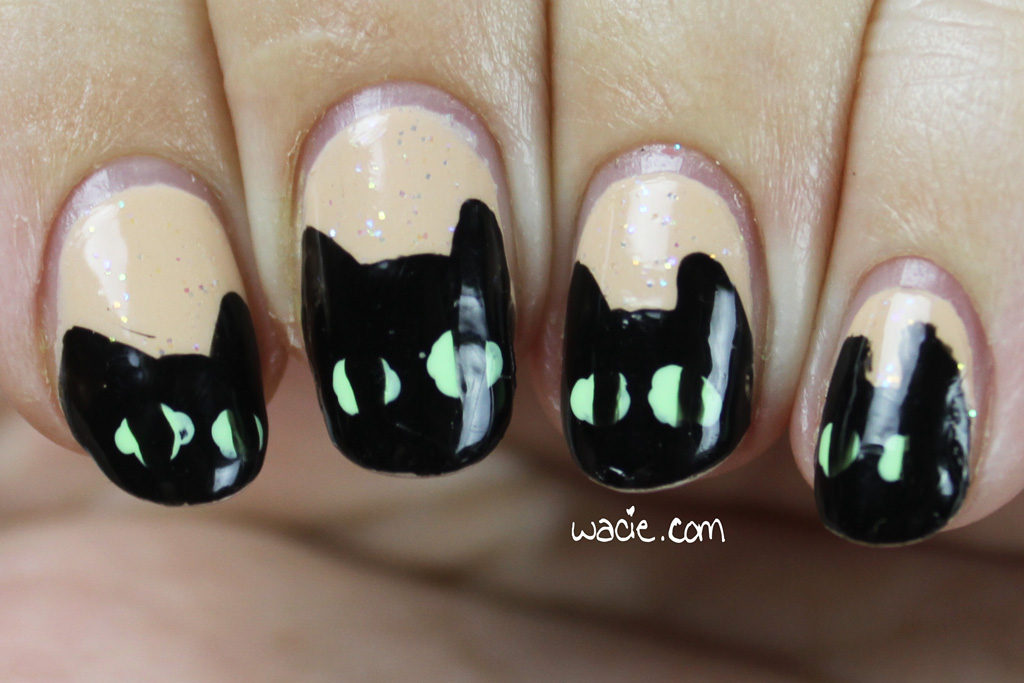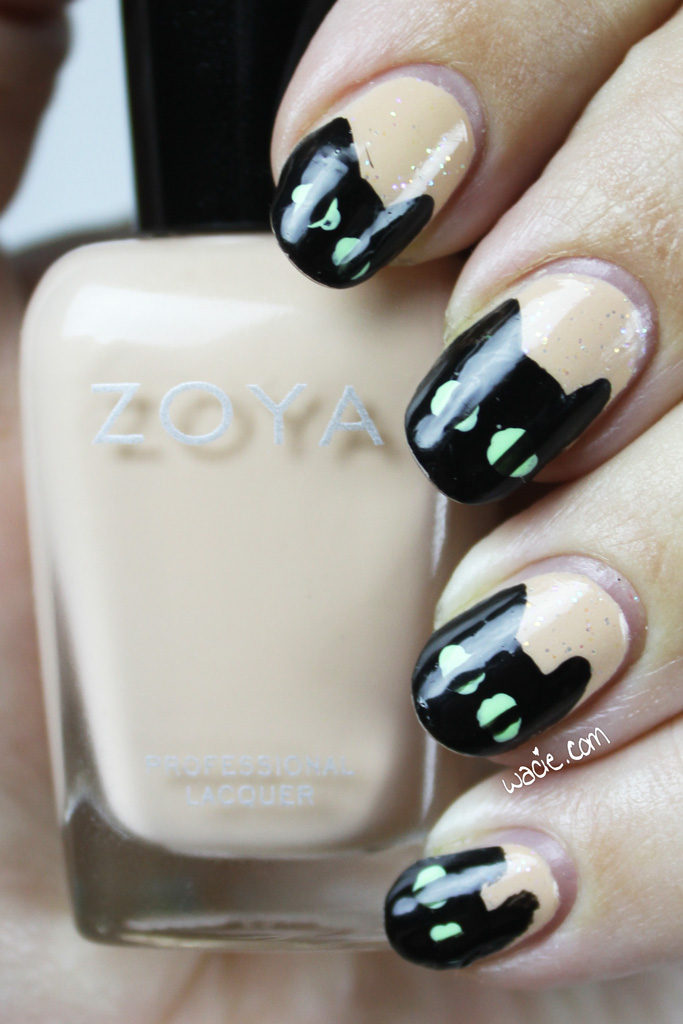 I don't really like doing holiday nails, so I wasn't that excited about the theme. I went with the black cat tips because it's more cutesy than Halloweeny, and also resembles one of my own cats. It fits the theme while also dodging it, and I'm happy about that.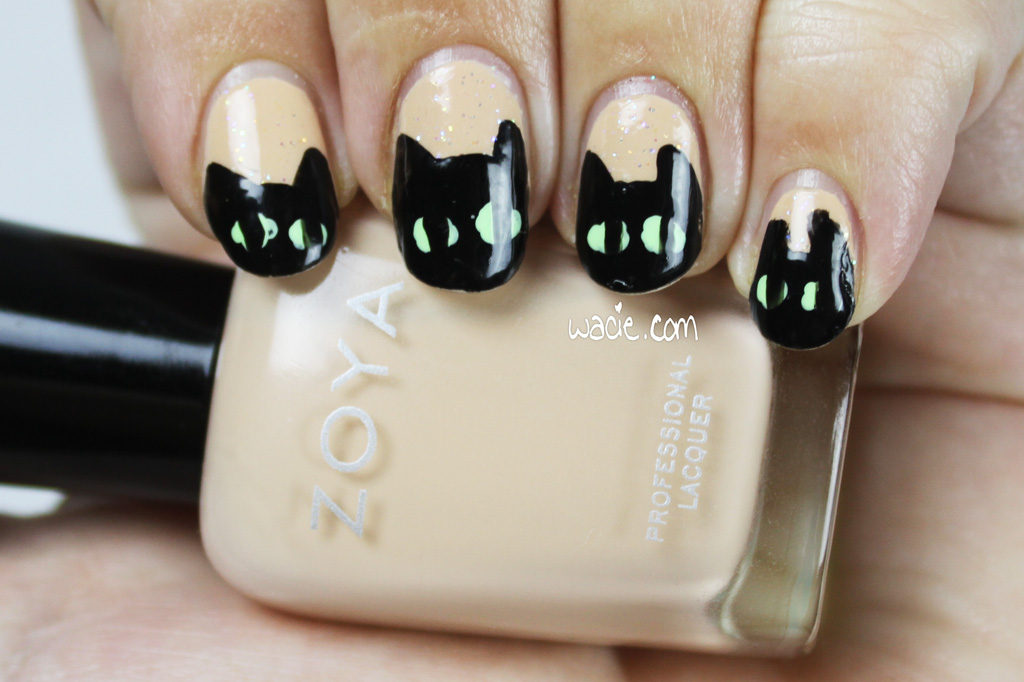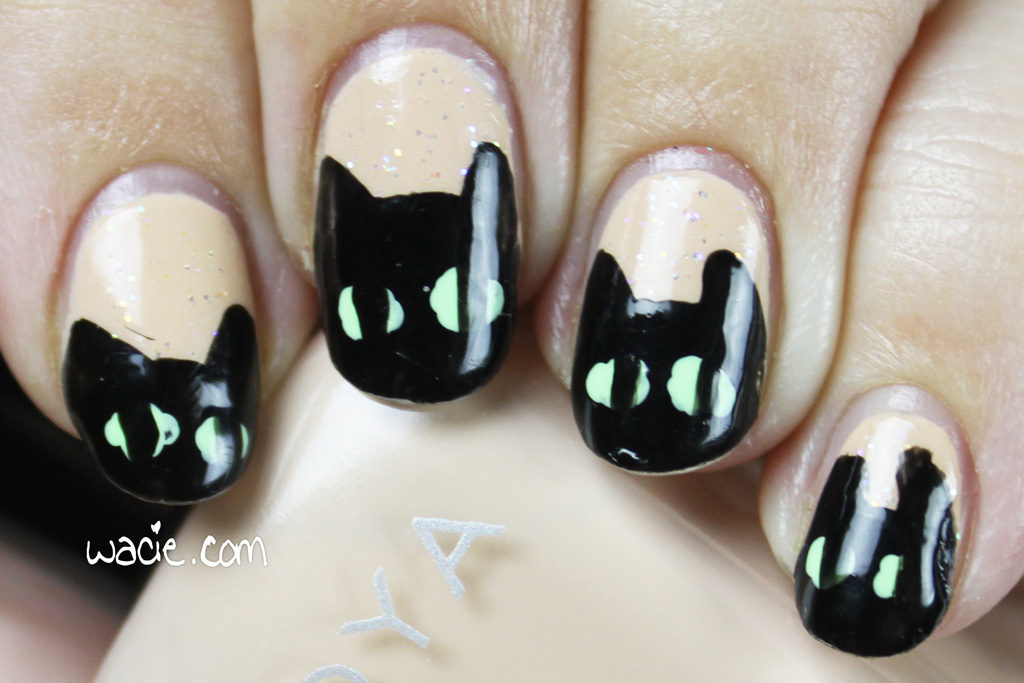 I started with three coats of Chantal; of course, I wanted fewer but could never get it even until the third. I also used two of the glow in the dark, since the glitter is so sparse. I'm pretty happy with the art job I did with the cats; I did the head shape with the polish brush itself, did the ears and pupils with a thin art brush, and used the dotting tool to apply the iris. That part is a little wonky, but I'm happy everything else looks the way it should.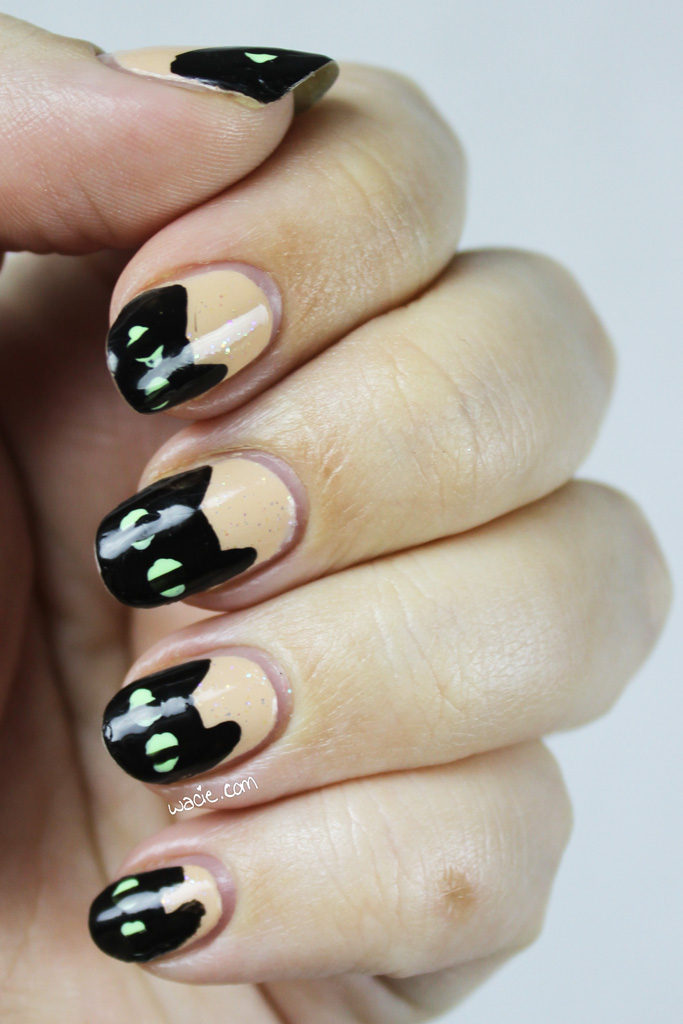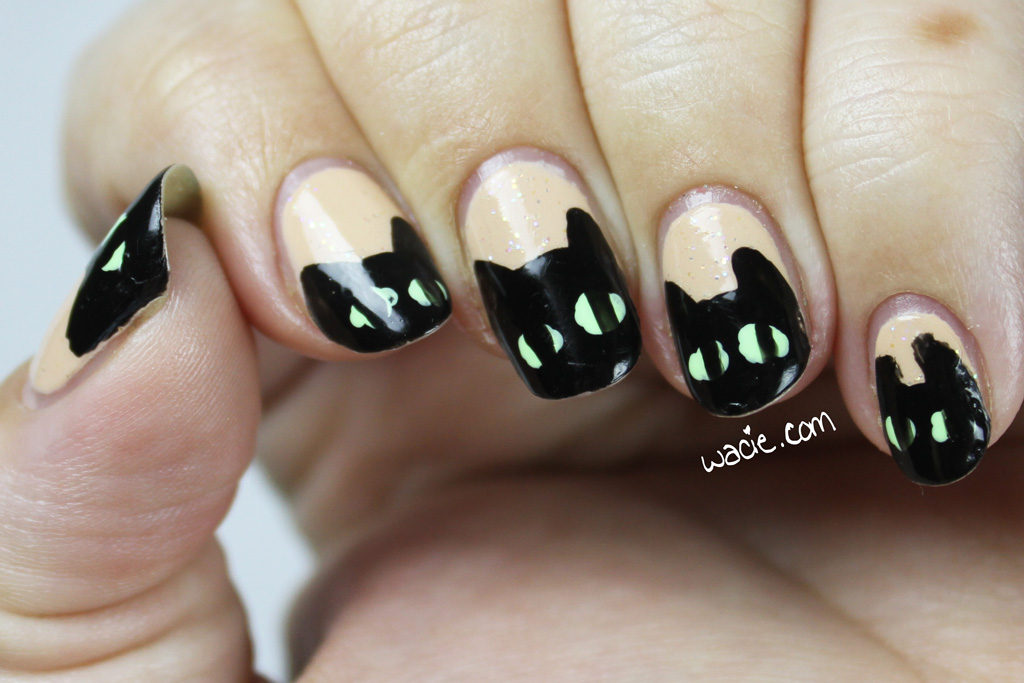 Remember I said I used glow in the dark polish? This part didn't turn out quite the way I wanted, though it looks really cool in the photo. In real life it just looked weird. This photo was taken in complete darkness.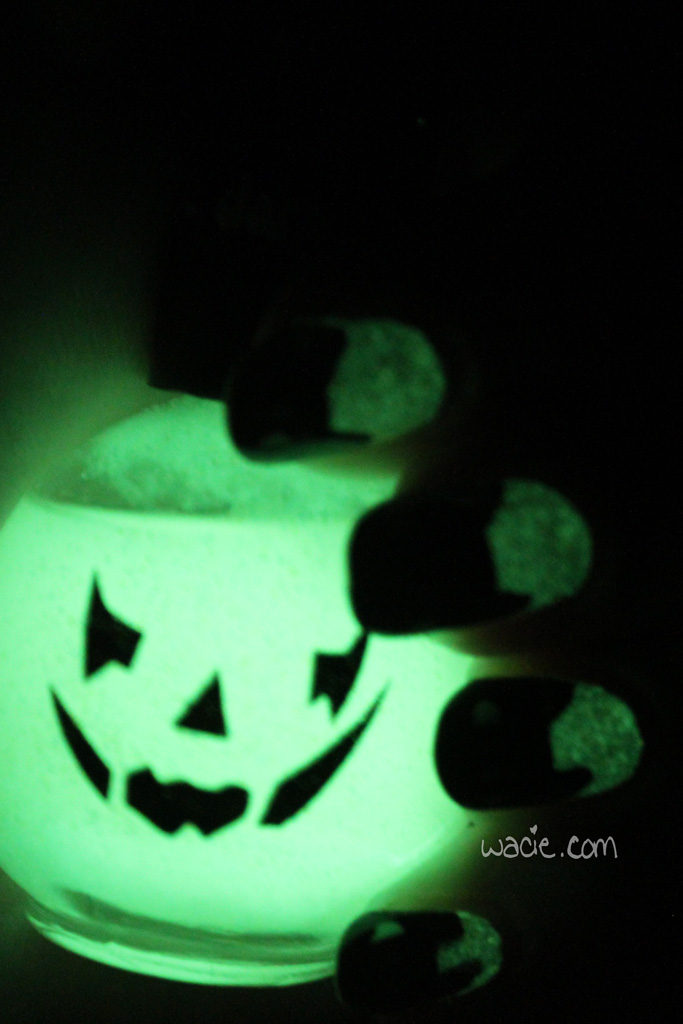 I got some sun shots, too! There's not much to see here but the glitter. There's not much, but this is a gentle reminder that it's there. These photos were taken in direct sunlight.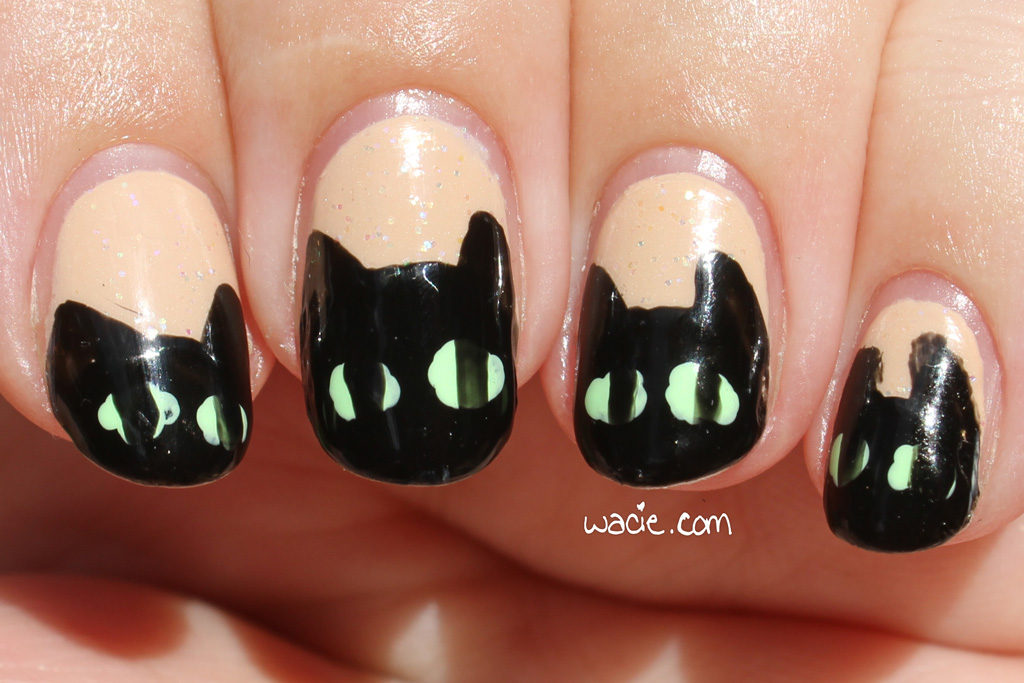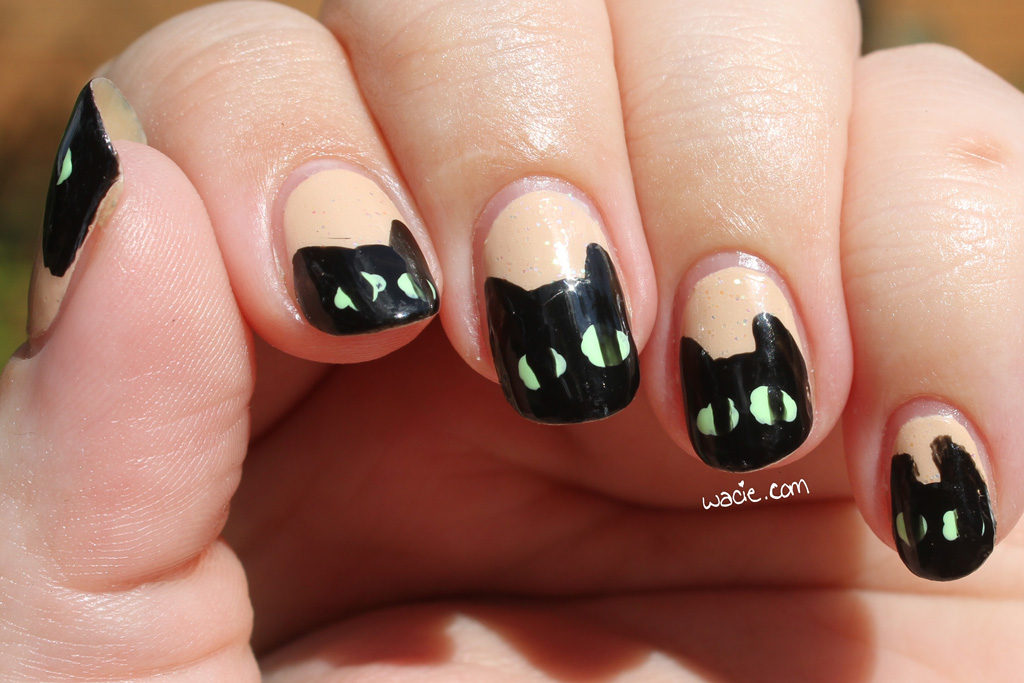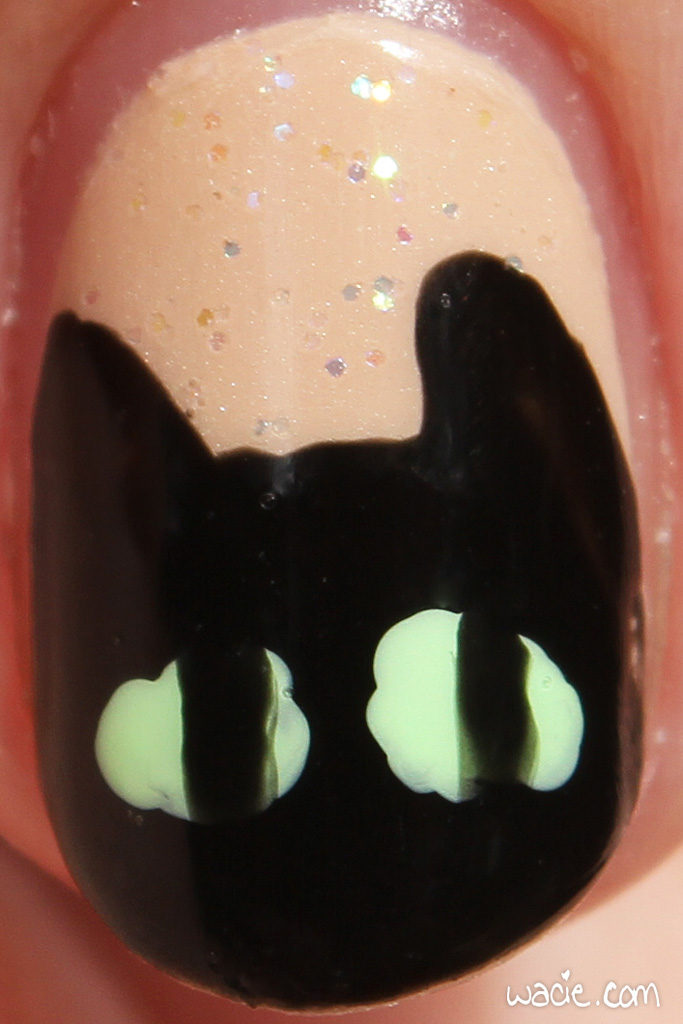 And there you have it! I mentioned earlier that this mani looks like one of my cats, so I'll leave you with a photo of that dear kitty. This is Quaker. She actually crossed the rainbow bridge last August at the ripe old age of 20. Sorry to bring this post down with a sad pet story, but this mani made me miss her.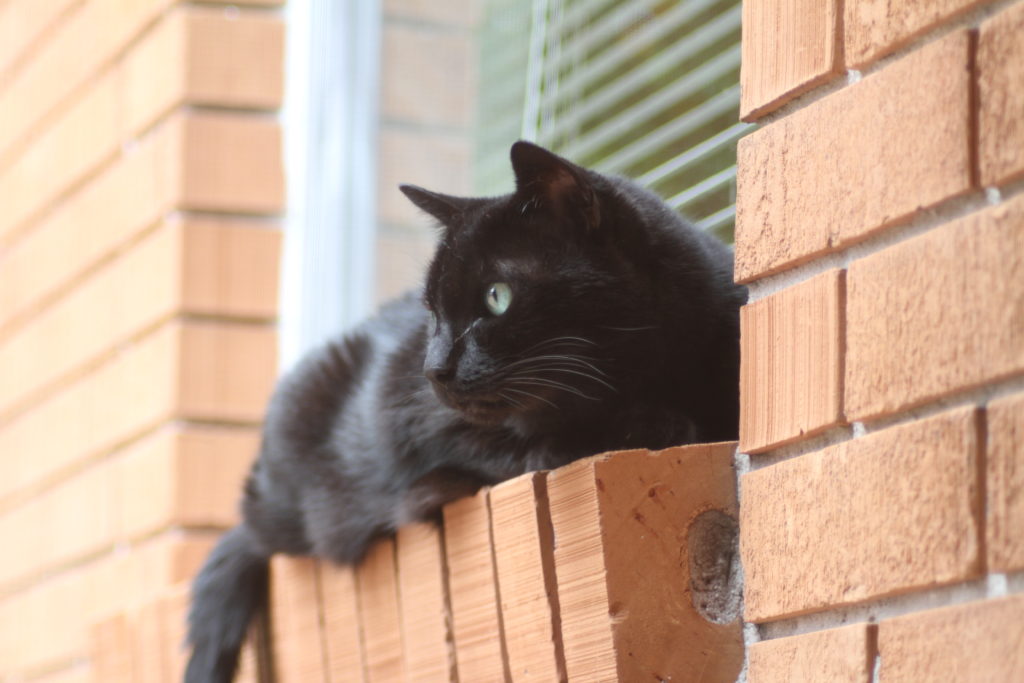 Chantal and other Zoya polishes are sold at Ulta. Check Rite-Aids and other drugstores for the fun pumpkin GITD polish. Enchanted Polishes are sold in their online shop. Sally Hansen is sold in stores nationwide.
I bought these polishes myself.
Loading InLinkz ...