Hello, reader! Welcome to the Hobby Polish Bloggers Link-Up for September! Each month, this Facebook group chooses a theme, and participants can do whatever mani they want, so long as it fits the theme. This month's theme is glitter toppers! For this look, I used American Apparel's Galaxy and Nicole by OPI's Confetti Fun over LA Colors's Whipped, as well as Seche Vite and a bow from Daily Charme.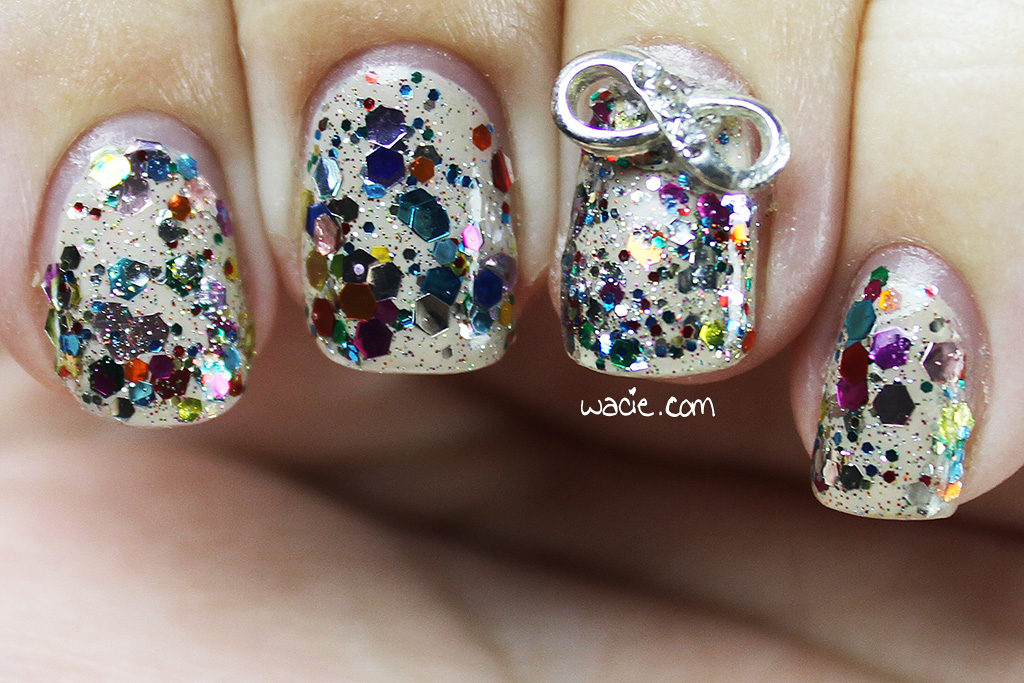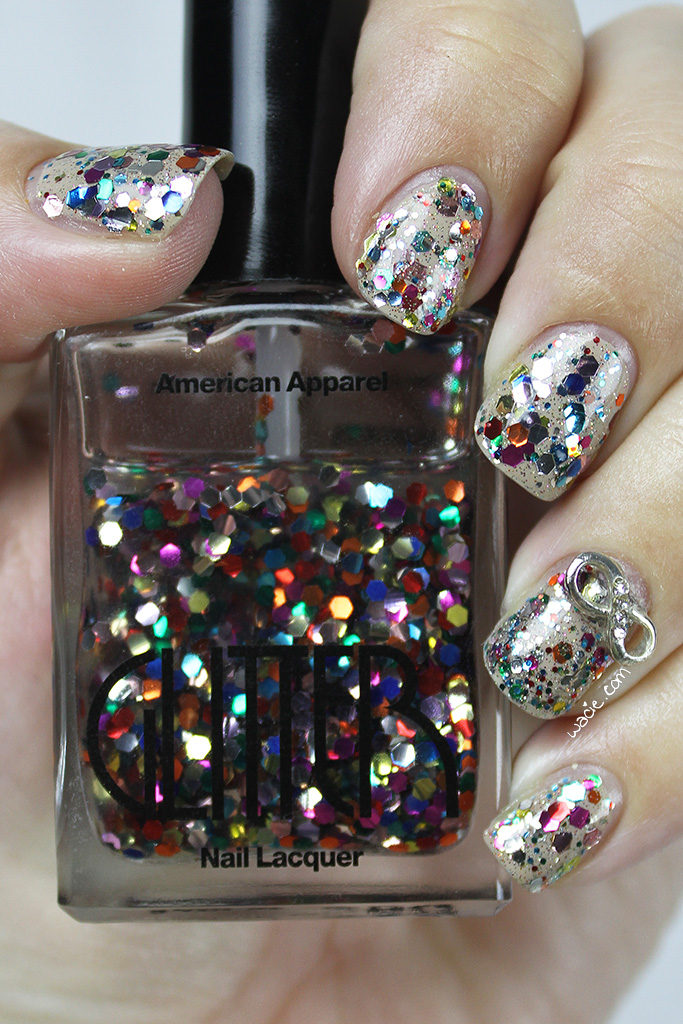 I usually try to use one untried polish in every HPB mani, and the untried in this one is Confetti Fun. It's the finer of the two glitter mixes; I paired it with Galaxy to fill the empty spaces. Galaxy is nothing but the really chunky glitters, and wearing them both together gives them both what they need for a complete look.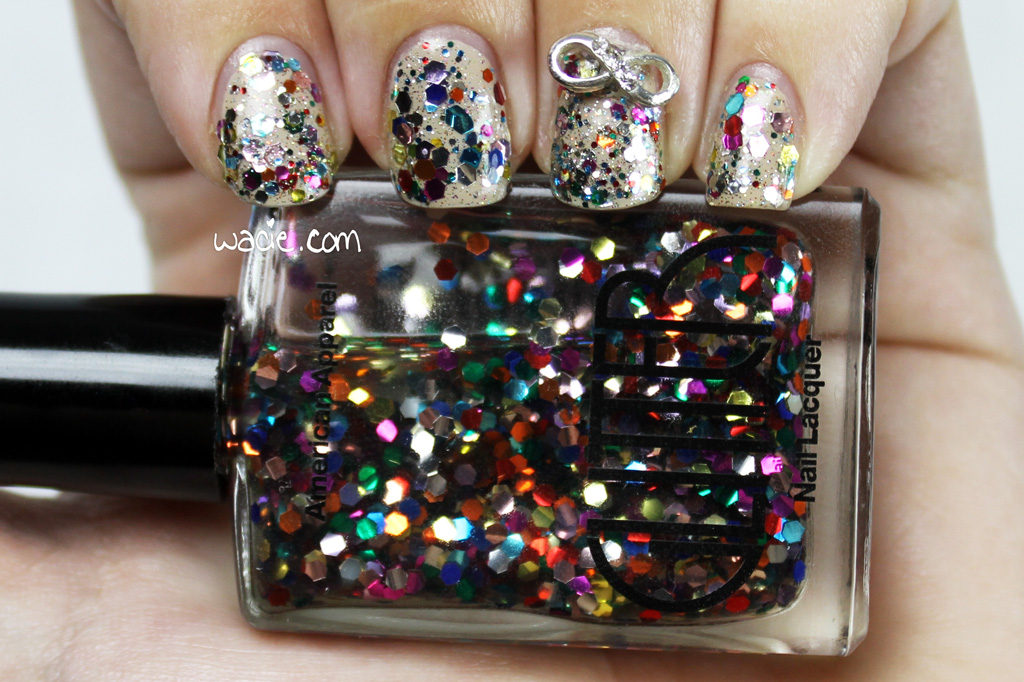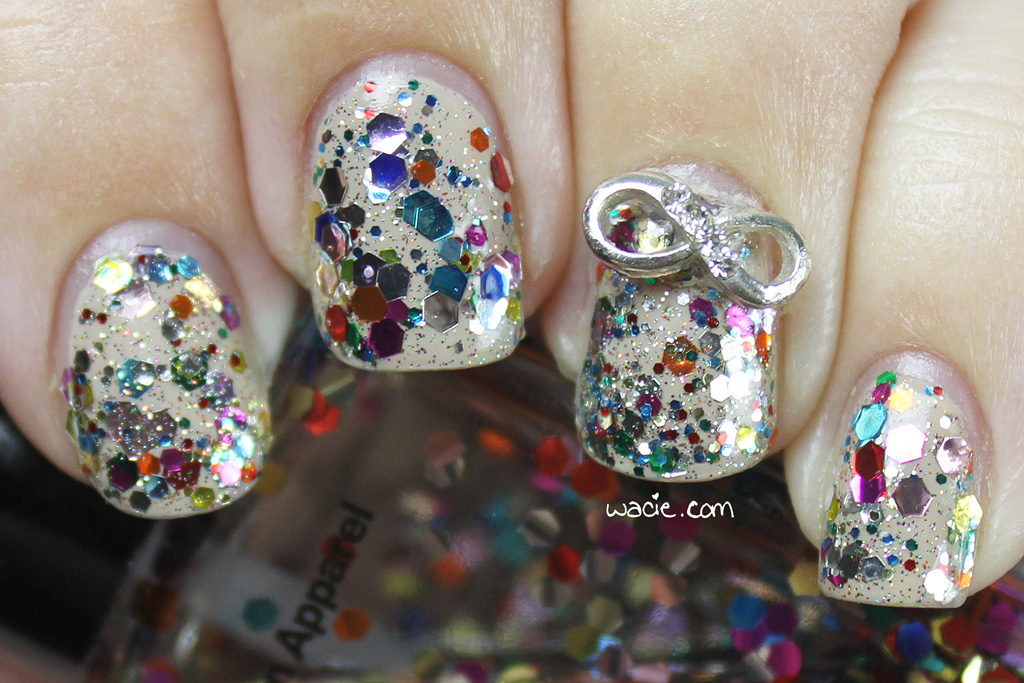 It's kind of a cop-out to use nude as a base for glitter, but I like it. It's coverage without color; it's the best way to let all the colors show without being obvious. Black and white get too dramatic; nude is just right. I regret not using an untried nude, because I do have so many. It does the job.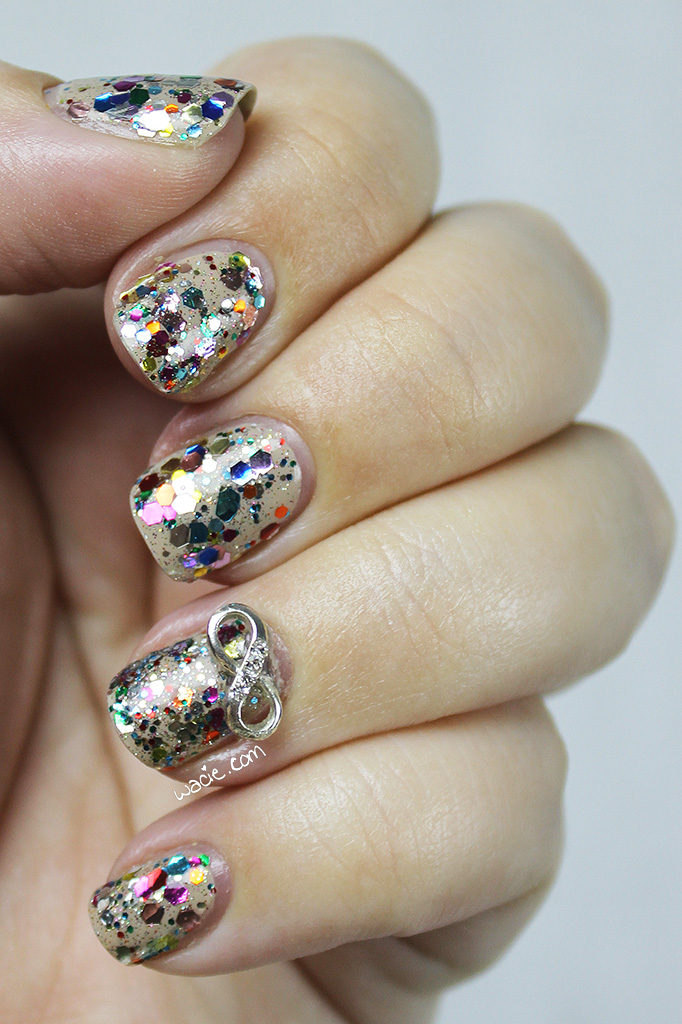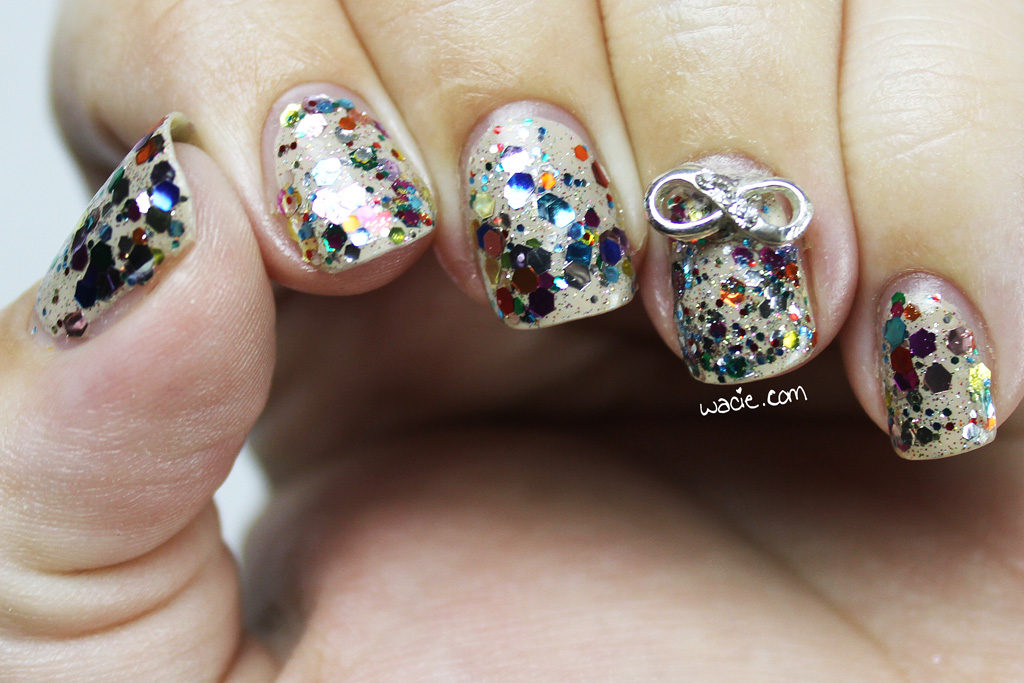 I love metallic glitter in the sun! It's absolutely blinding. All of the colors are brighter and better. I don't know why I didn't just take all the photos in the sun. Look at the flare on the macro!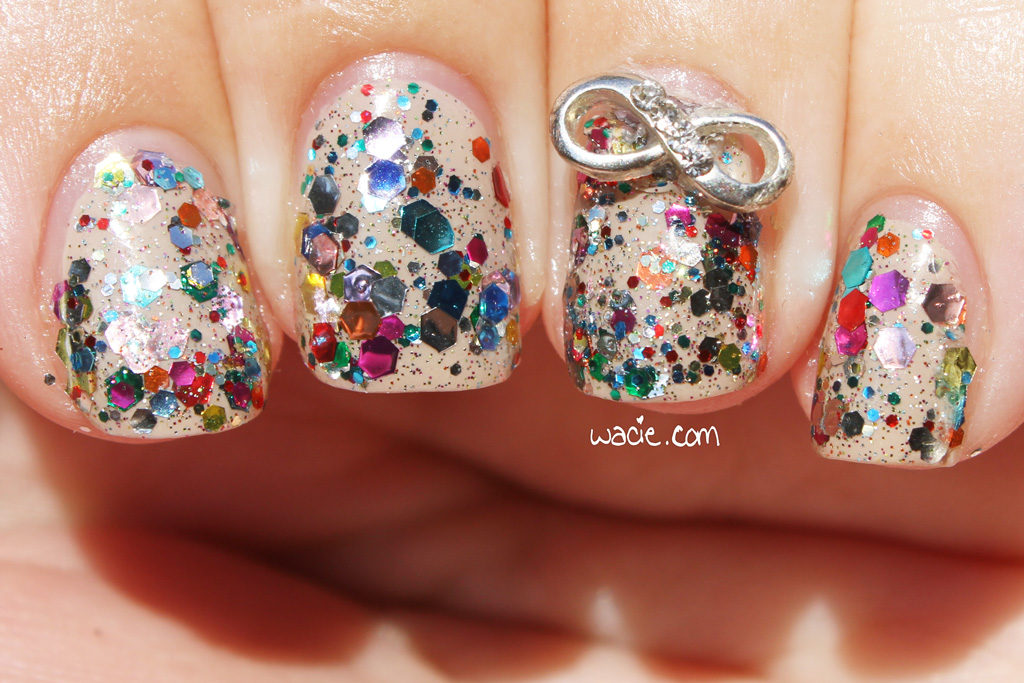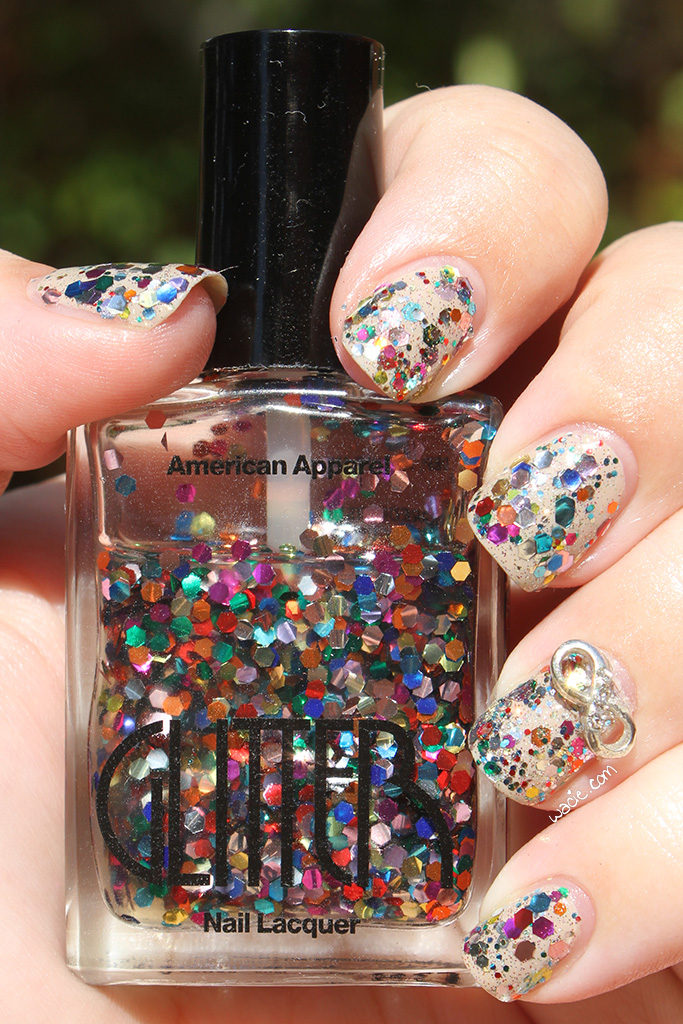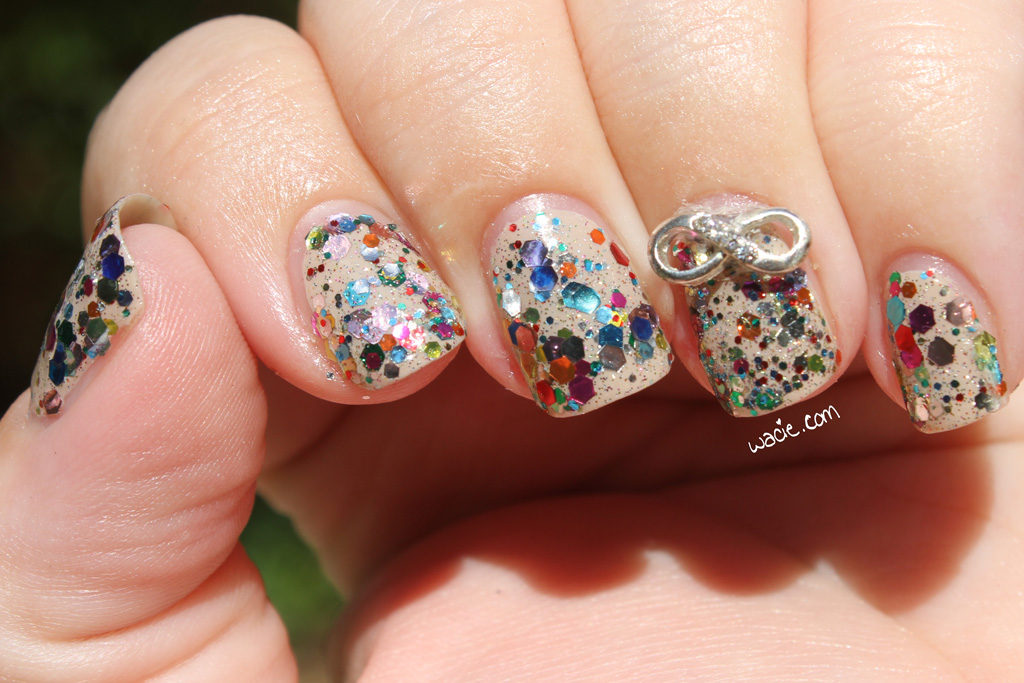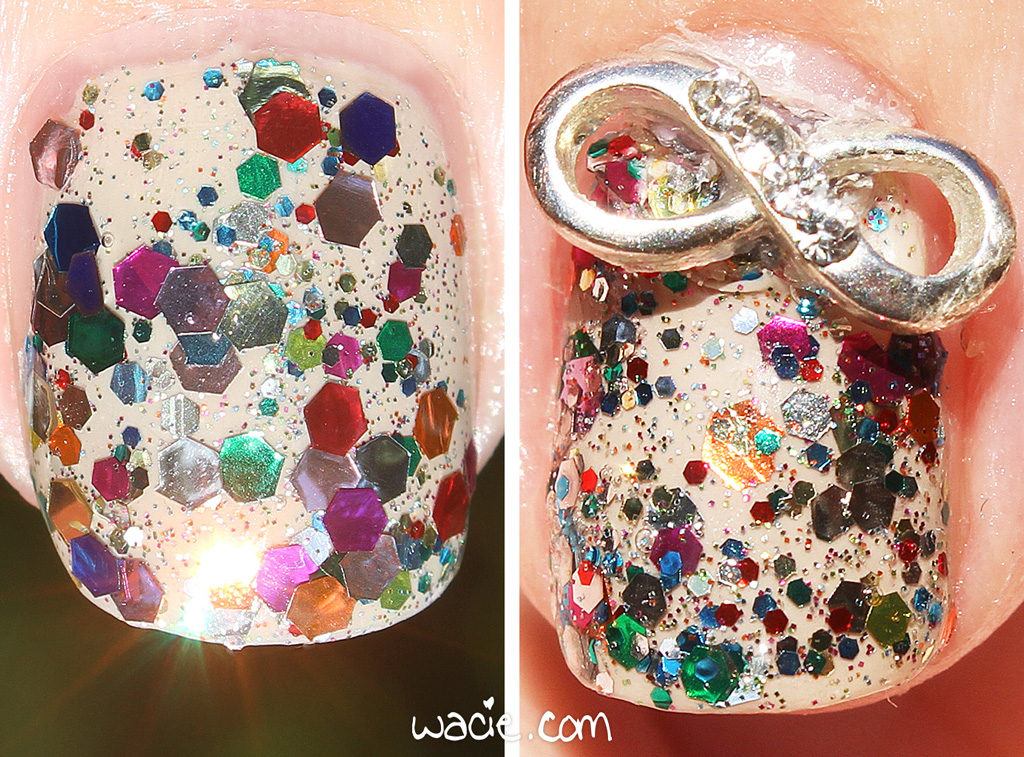 Galaxy and other American Apparel polishes have been discontinued. Confetti Fun and Whipped may be discontinued by Nicole by OPI and LA Colors, respectively; other NOPI and LA Colors polishes are sold in stores nationwide. My infinity bow is from Daily Charme.
I bought these products myself.
Loading InLinkz ...