The swatch for this week is American Apparel's glitter topper Galaxy. All photos were taken indoors with natural lighting. Galaxy is shown here applied by sponge over two coats of black polish, and with three coats of top coat.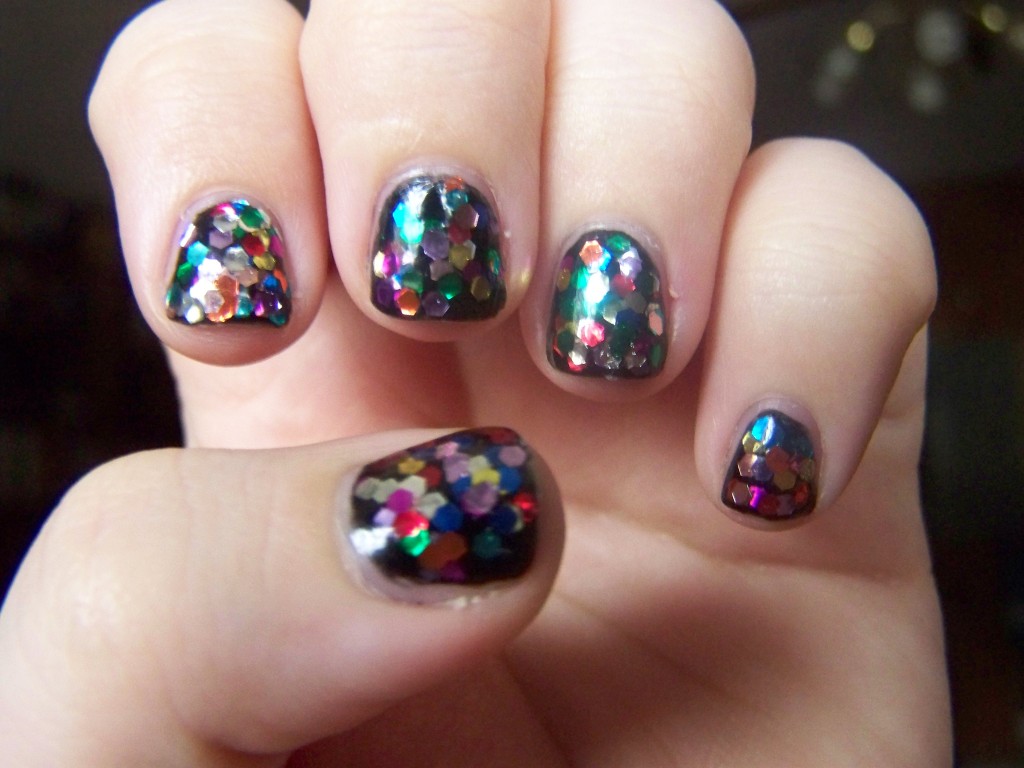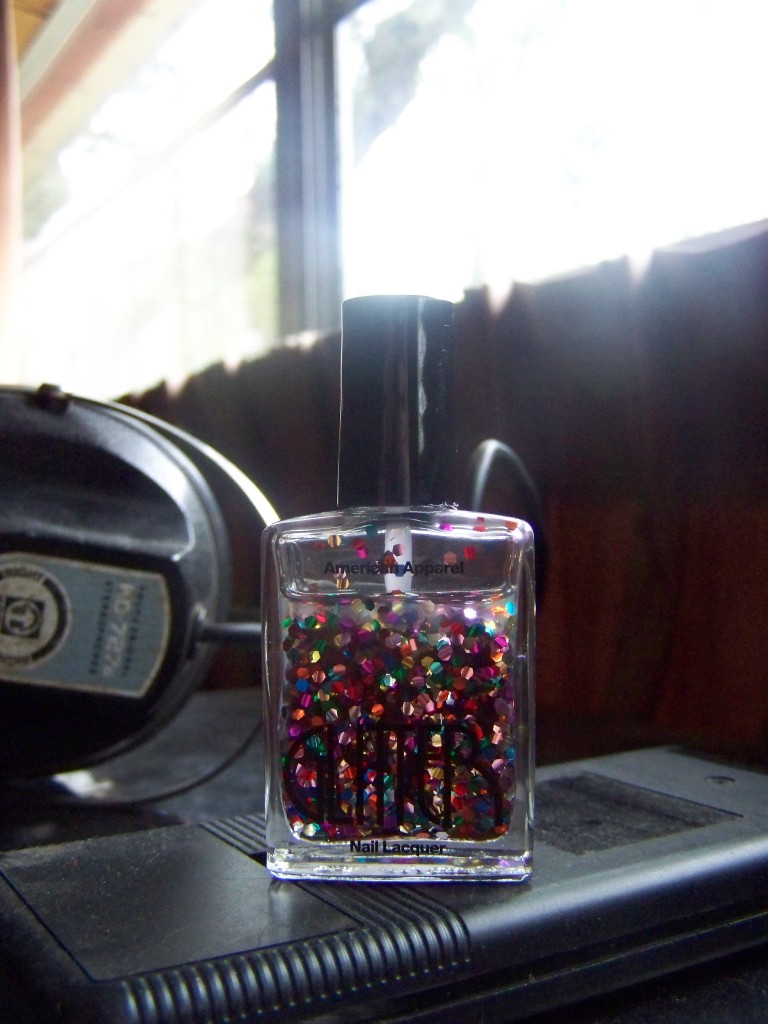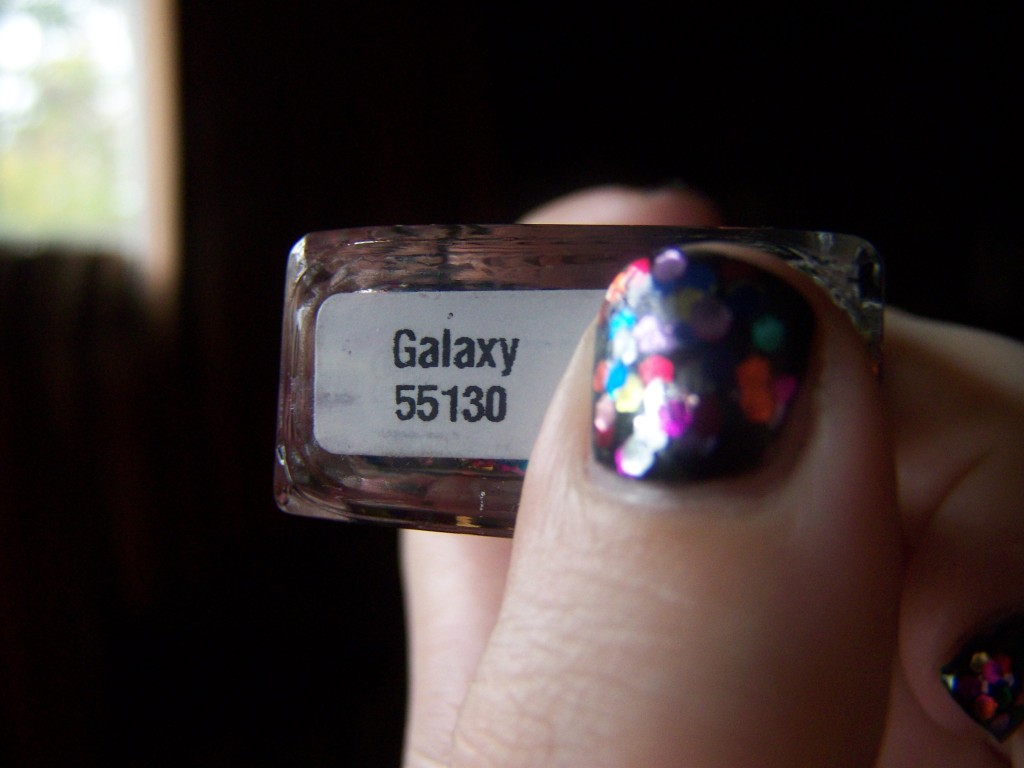 Galaxy contains basically every color of glitter in a clear base. Brushing the glitter on had not been successful; I'd get two or three pieces of glitter with a whole lot of cuticle-flooding clear polish, so I took the sponge route, and got more coverage than I expected (or wanted). You should be able to see the colors and glitters here. I think a few of them curled a little, but I'm not too put off by that.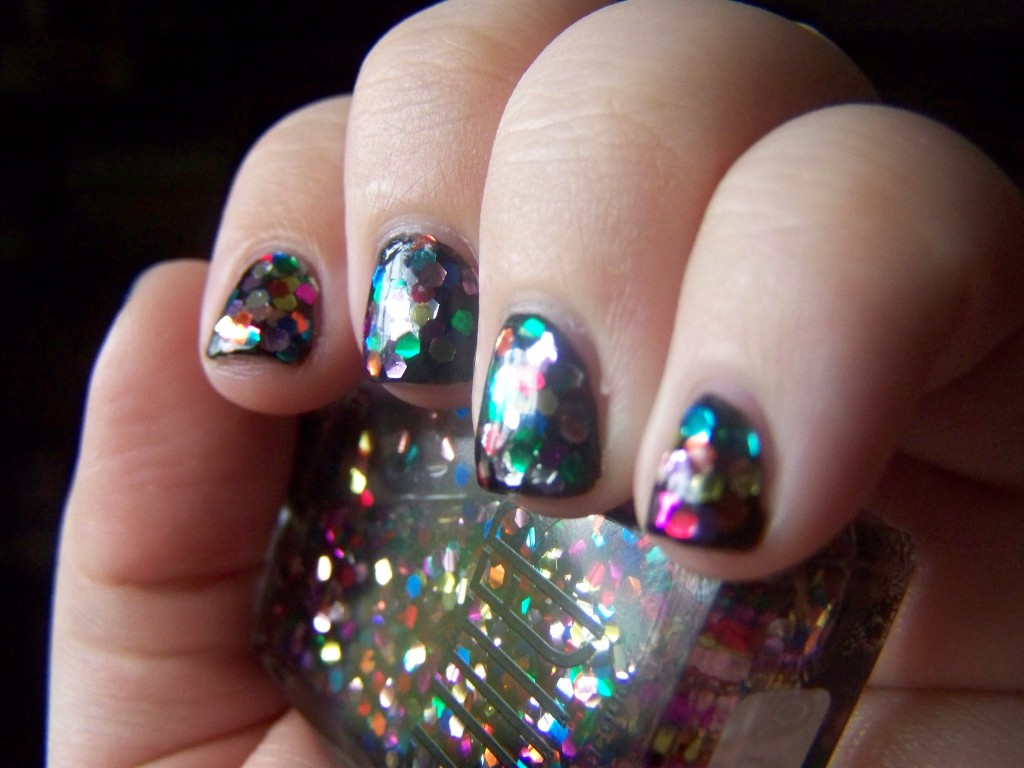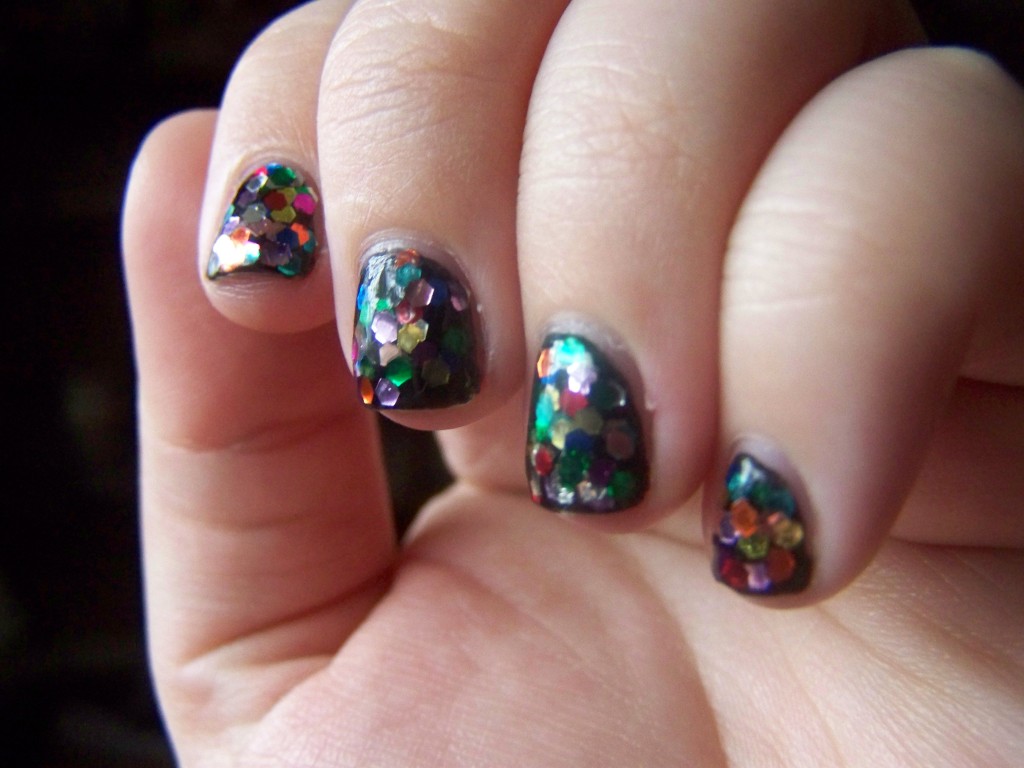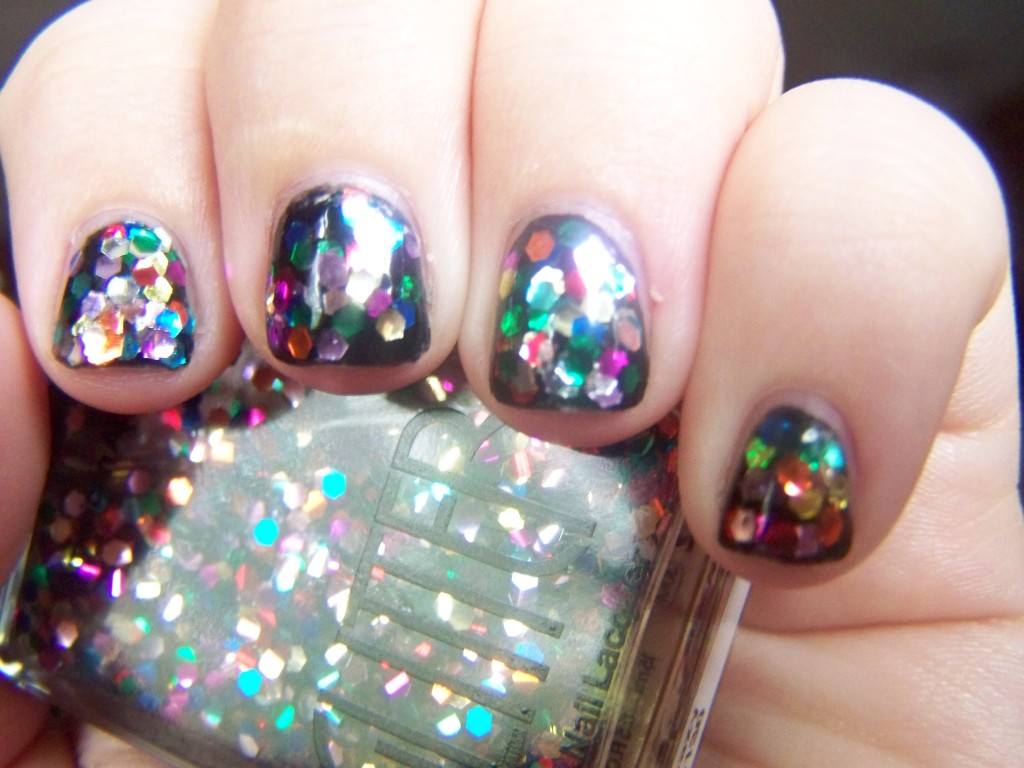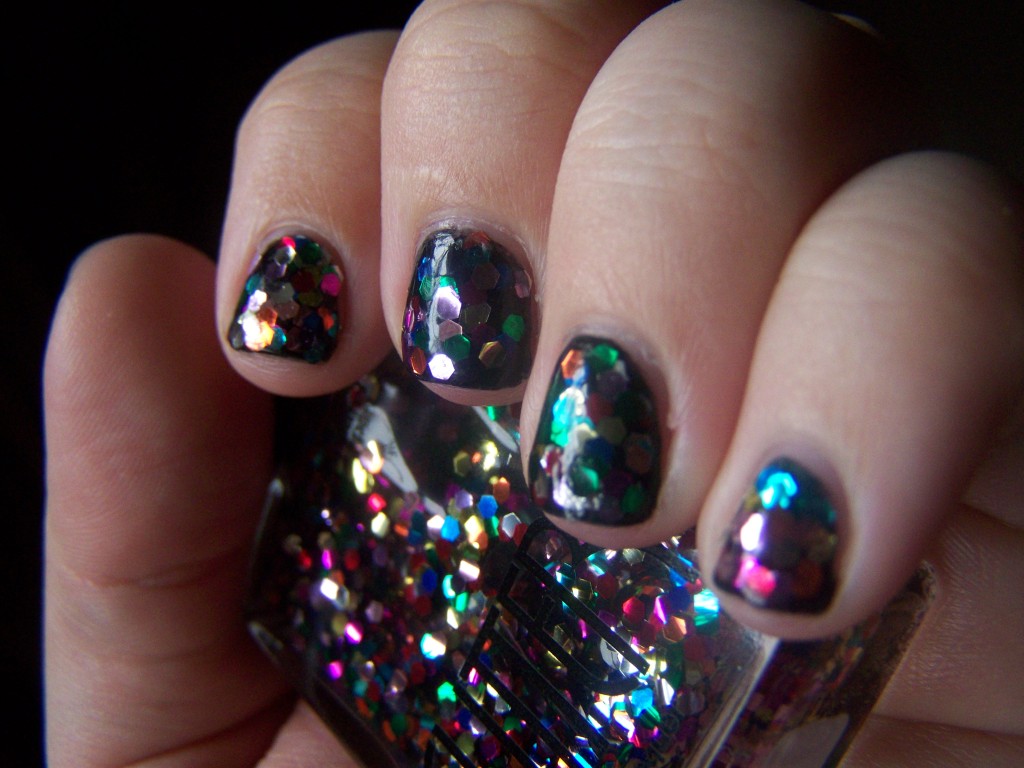 The photography had been a challenge. I thought that since this one didn't glow in the dark, I wouldn't have nearly as much trouble getting good pictures. There was a thunderstorm, so I didn't get as much light as I wanted, and whatever light I did get seemed to just bounce off the glitter and ruin the photo. It took me a long time to get these right.
Overall, I like this polish. Maybe now that it's been used some, it will brush on a little easier than before. I like the glitter, so I see myself using this frequently in the future.