I never do holiday-themed nails. Sometimes I want to. I saw them pop up this year right around November, and I love the candy cane nails, the snowfall nails, etc. They're so friggin' cute. I love them on other people but I feel weird doing it myself because a) it doesn't snow in Florida, b) I don't really celebrate Christmas, and c) I'd already picked out these polishes like months in advance because I'm obsessive and crazy over this stuff.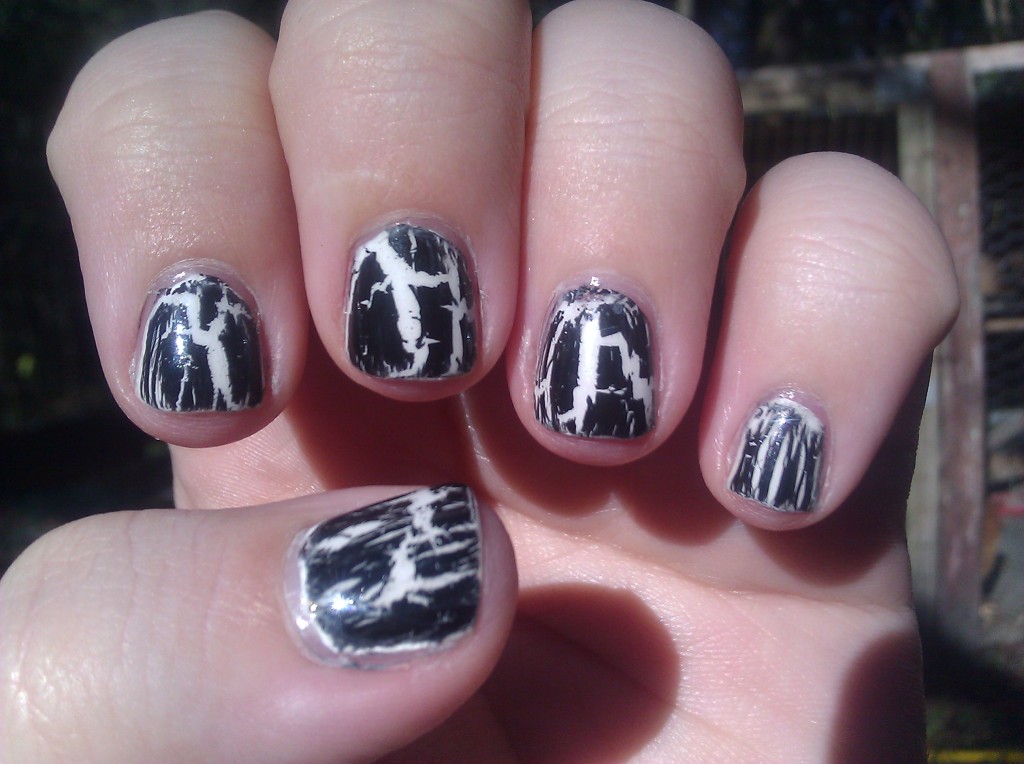 This week I used Black Mesh from China Glaze, which is the black crackle you see here. I had to use really thin coats of this stuff for it to crackle; I put thicker coats on some nails and it didn't crackle at all. I had to redo them. I'm wearing Black Mesh over Julep's Bunny, which was also somewhat of a disappointment. In the bottle, it has this gold shimmer that totally didn't translate to my nails. I saw it on the pointed cotton swab I'd used to clean up my cuticles, so I know it's there. It just doesn't show up on the nail at all. I could have gotten the same look from a white creme polish.
It's the day before Christmas Eve, and I'm spending it with my mother. Whenever we meet up for the holidays, we always just end up painting our nails together. Here's an obligatory photo of her chickens.