For this week's Mani Monday, I'm wearing one of my most loved polishes, China Glaze's It's a Trap-eze!. A nail friend peer-pressured me into buying it, and I have not regretted it once. This is the first time I've ever worn it on its own; you may remember it from this bad mani I did almost a year ago. This is a gorgeous polish in the bottle, but I was totally unprepared for how it came out on my nails.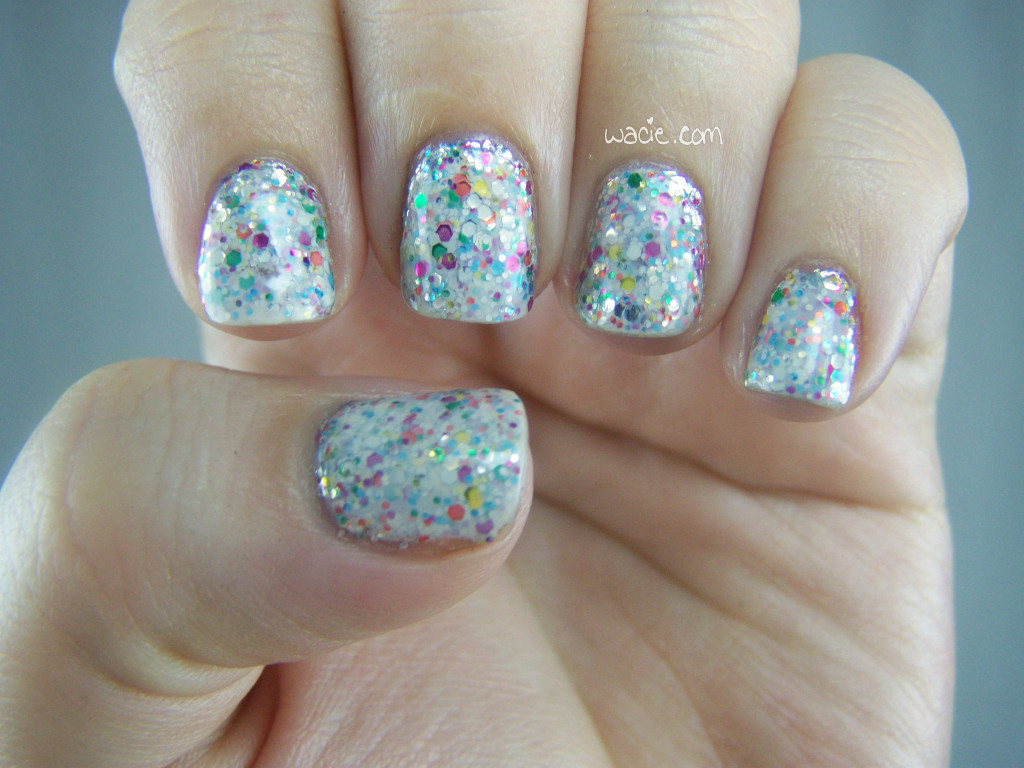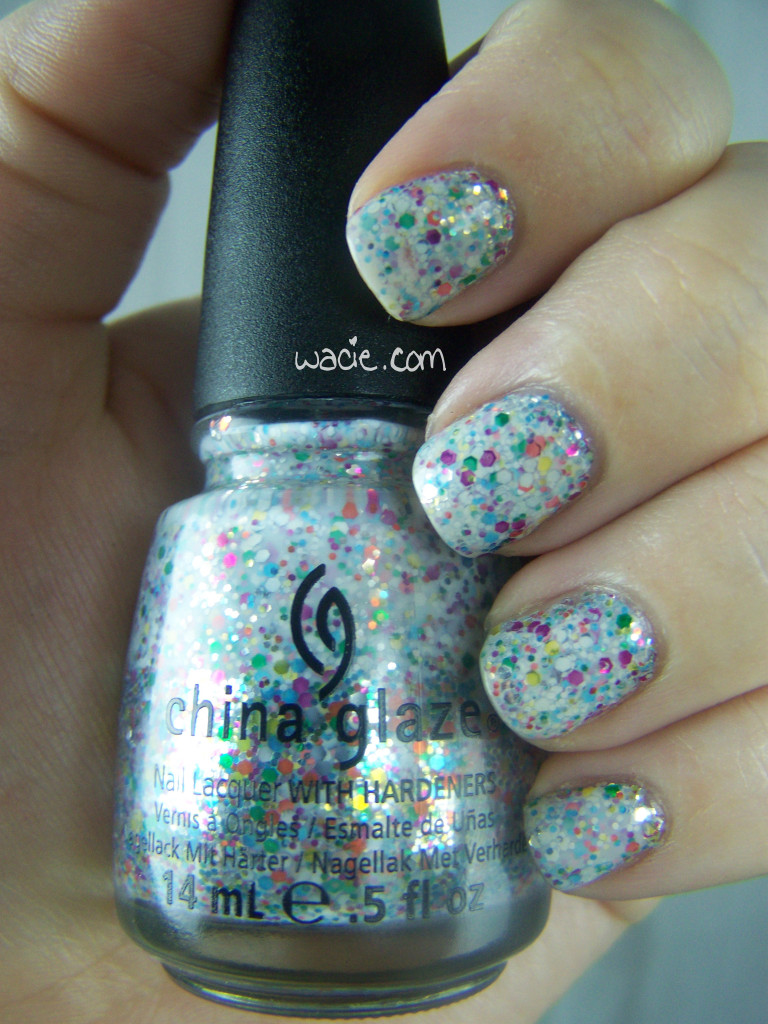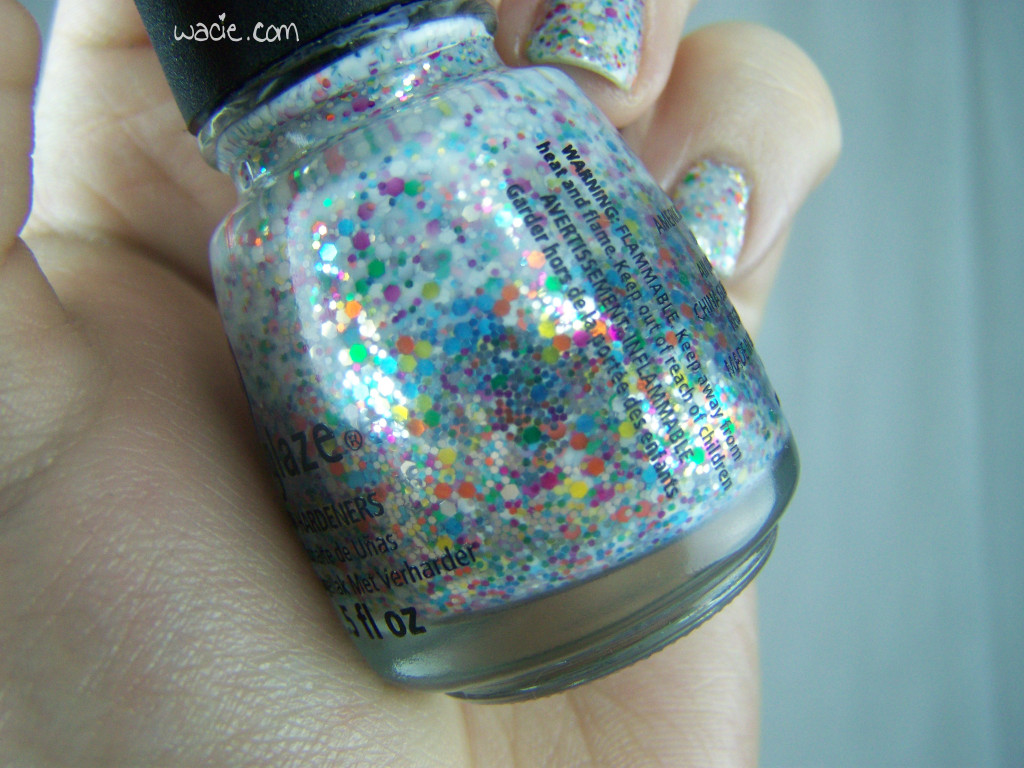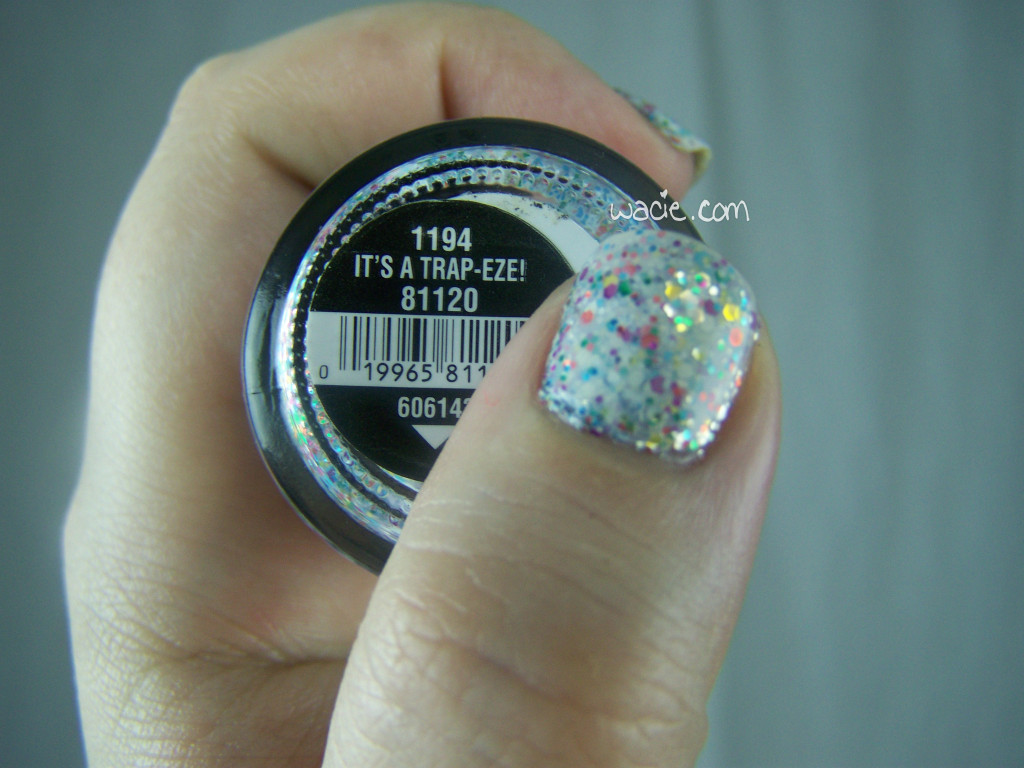 It's a Trap-eze! is a white jelly loaded down with metallic rainbow glitters. I'm wearing three coats of it here, but I could have gotten away with two. As it dries, the glitter makes it textured and gritty; I put down three coats of Seche Vite, and it's still a little bumpy. Also, cleanup was a bit of a pain; I didn't get my cuticles as clean as I wanted them, but I'm lucky to have done this well.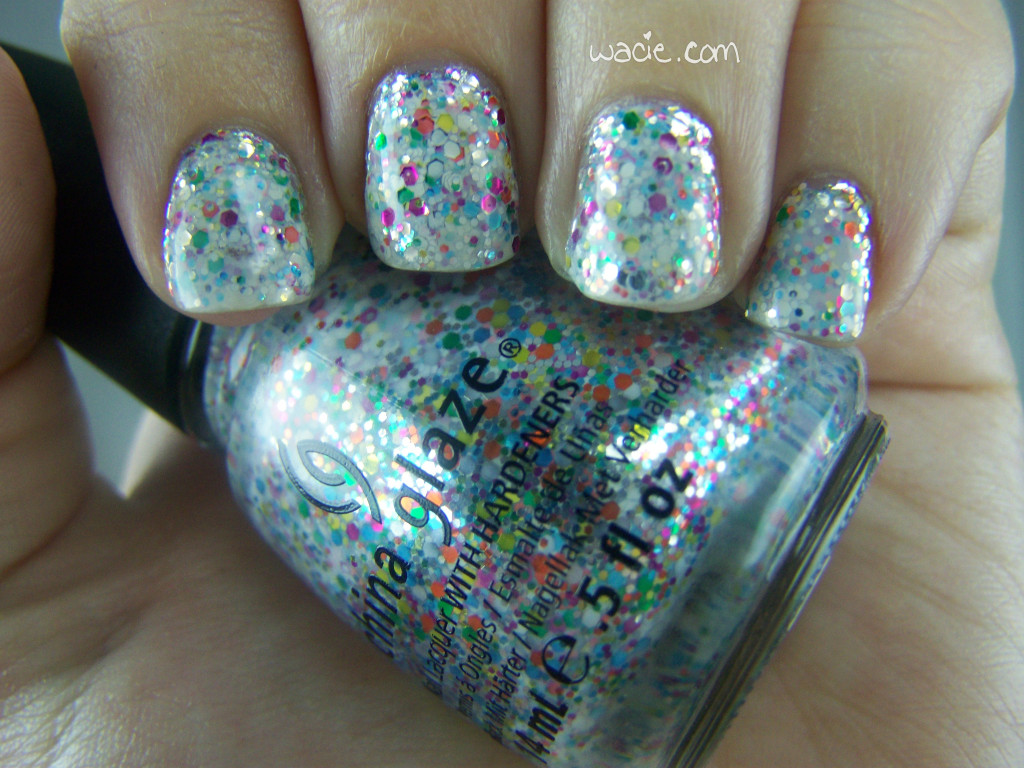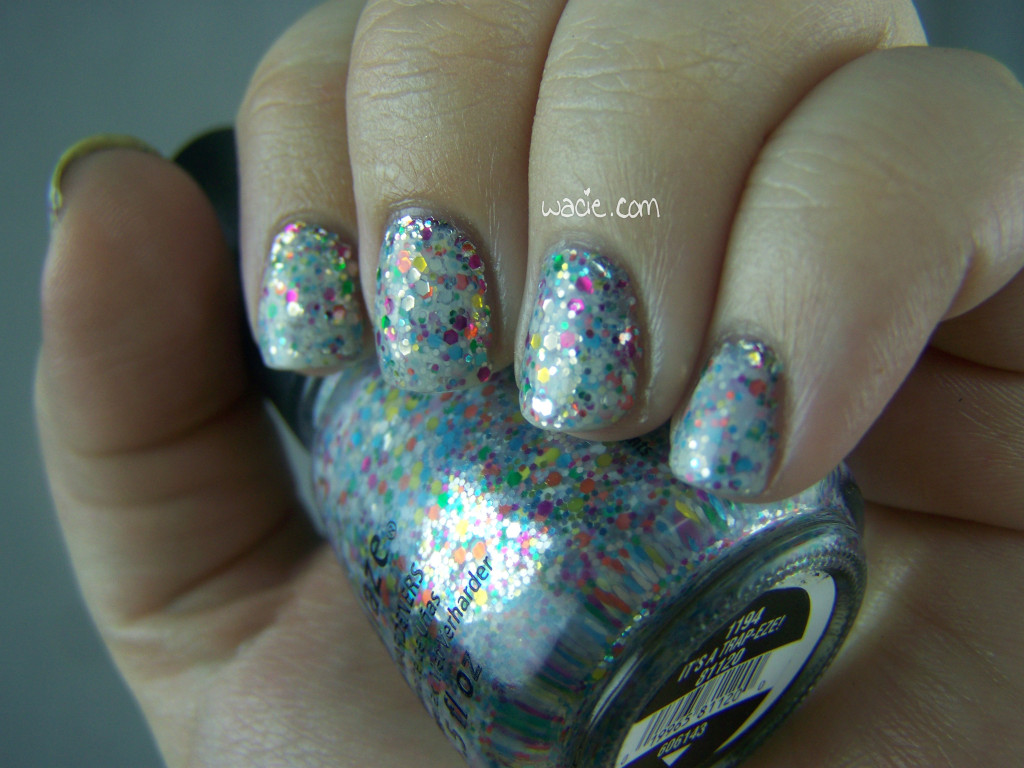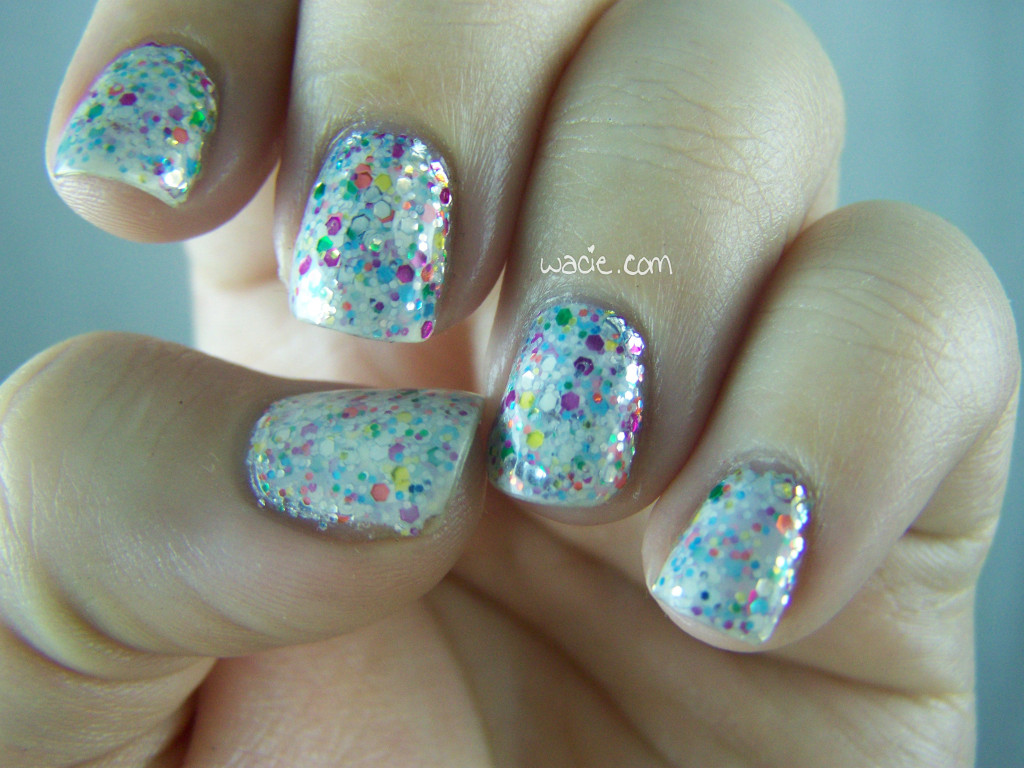 This polish is just unbelievable. Look at that glitter! I am completely hypnotized by it. Whenever I happen to look down at my hands, I end up staring. Also, it's always amazing how the macro setting on my camera picks up the individual shapes of the glitters. Man. It's unbelievable.