It's time for another Swatch Saturday. For this edition, I'm wearing one dabbed coat of Deborah Lippmann's Happy Birthday over two coats each of Disney Villains Cruella de Vil, Color Club's Almost Famous, and Ciate's Offshore, along with one coat of Ciate's Speed Coat Pro top coat.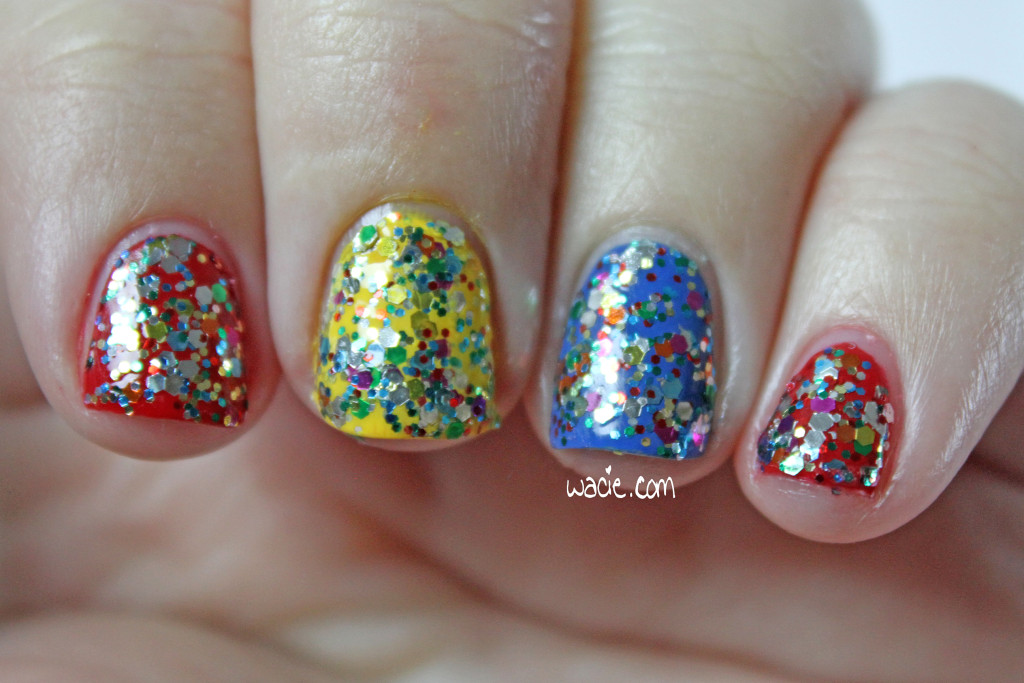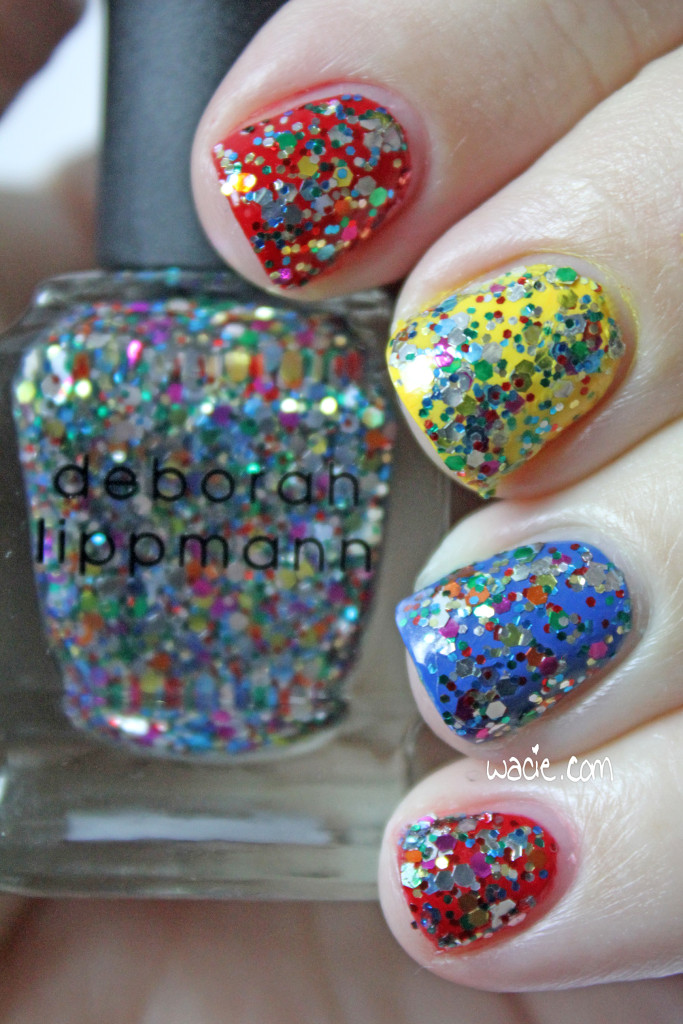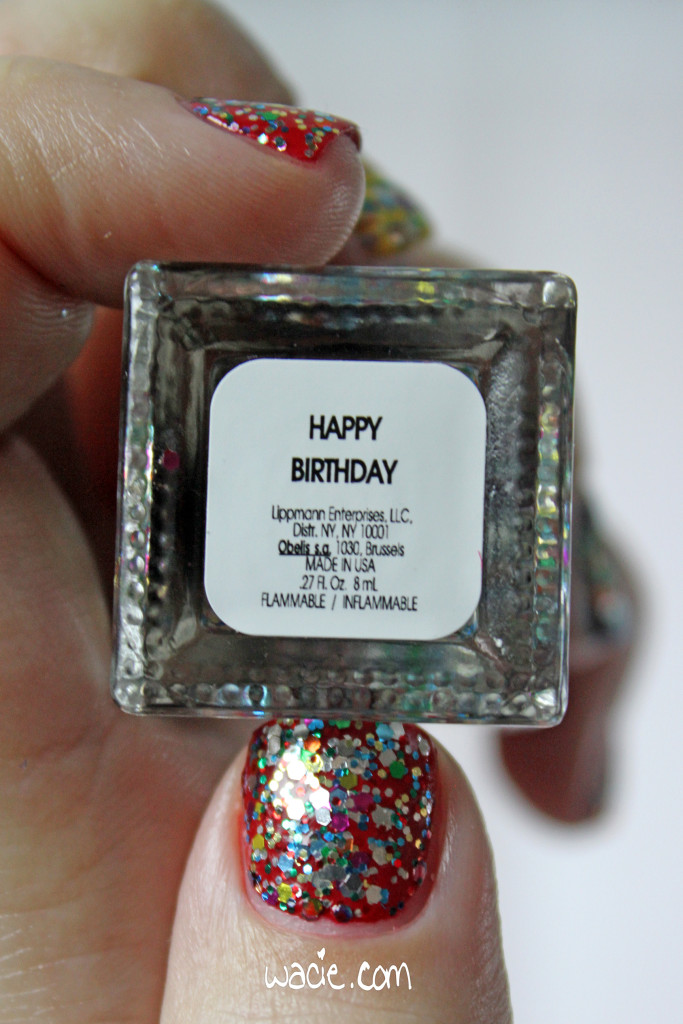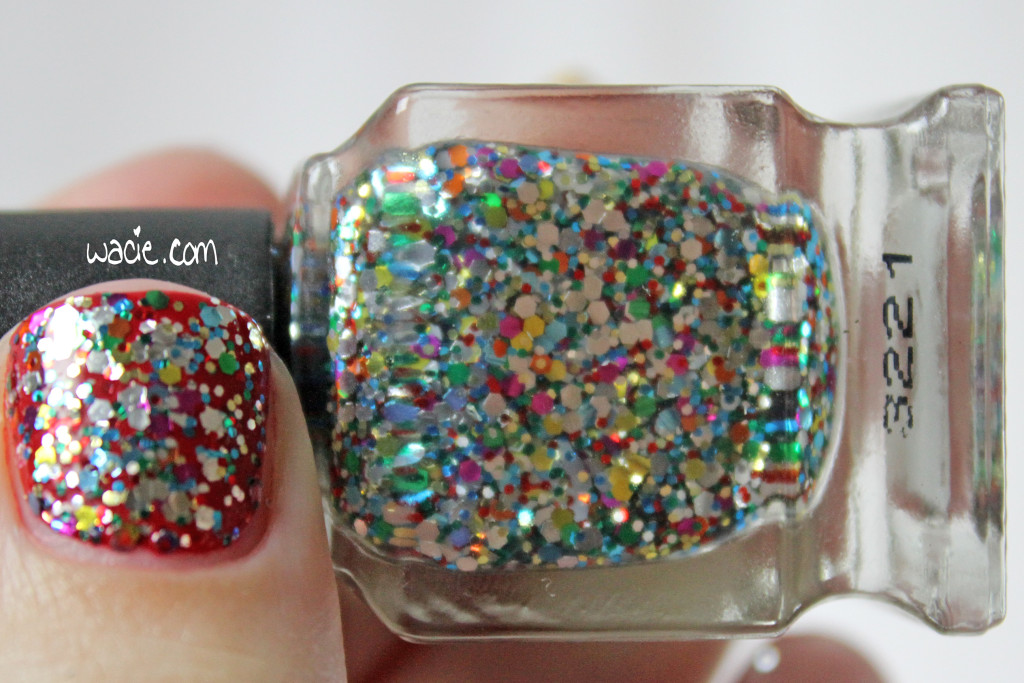 Happy Birthday is a clear-based glitter topper with a rainbow mix of metallic glitters. The glitters didn't spread well just brushing them on, but dabbing gave me much more coverage. There's a ton of glitter on each nail, but you can still see the undies. The glitters are very shiny, and very much so with top coat. Drying times were very fast. I'm pretty happy with it.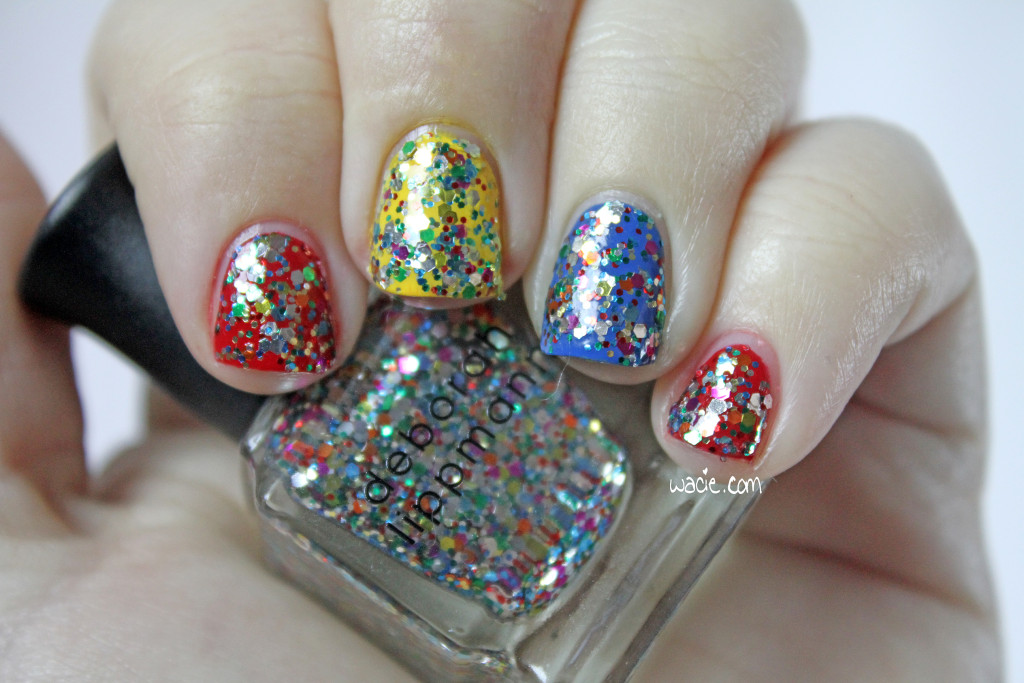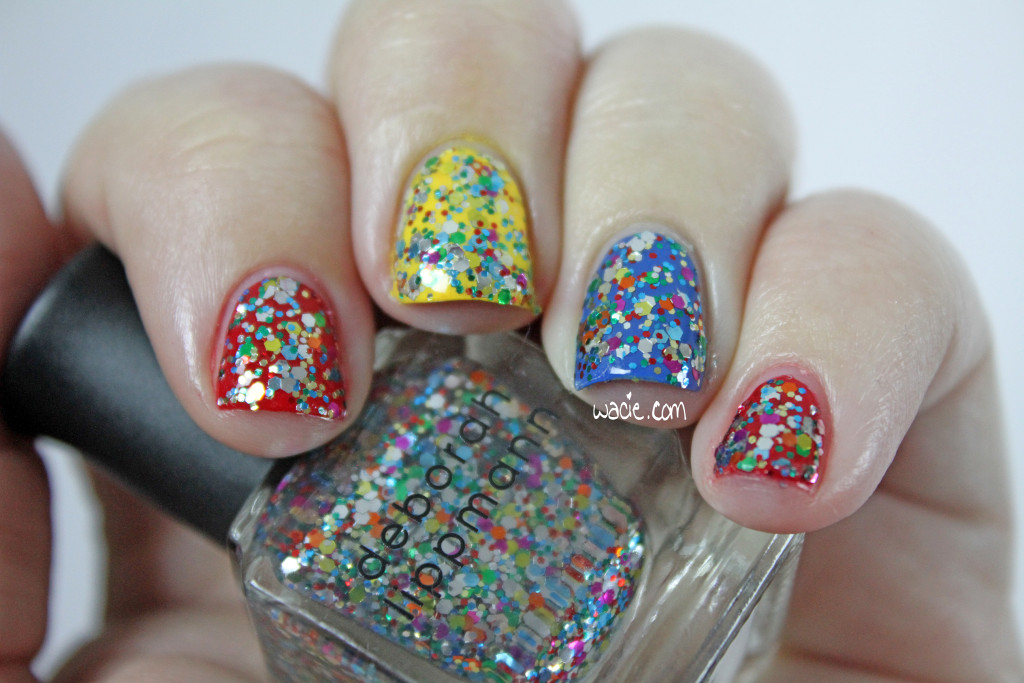 I am still a huge fan of these rainbow glitter polishes. Remember when OPI had that Muppets collection with Rainbow Connection? Would you believe I don't have it? Would you believe that I had gone to Ulta, picked it up, held it in my hands, and then PUT IT BACK because I "didn't need it"? That was the biggest mistake of my life. Somewhat luckily, the rainbow glitter fad caught on, and every brand had their own version of it. Deborah Lippmann's take on it is pretty nice. It's a good consolation prize.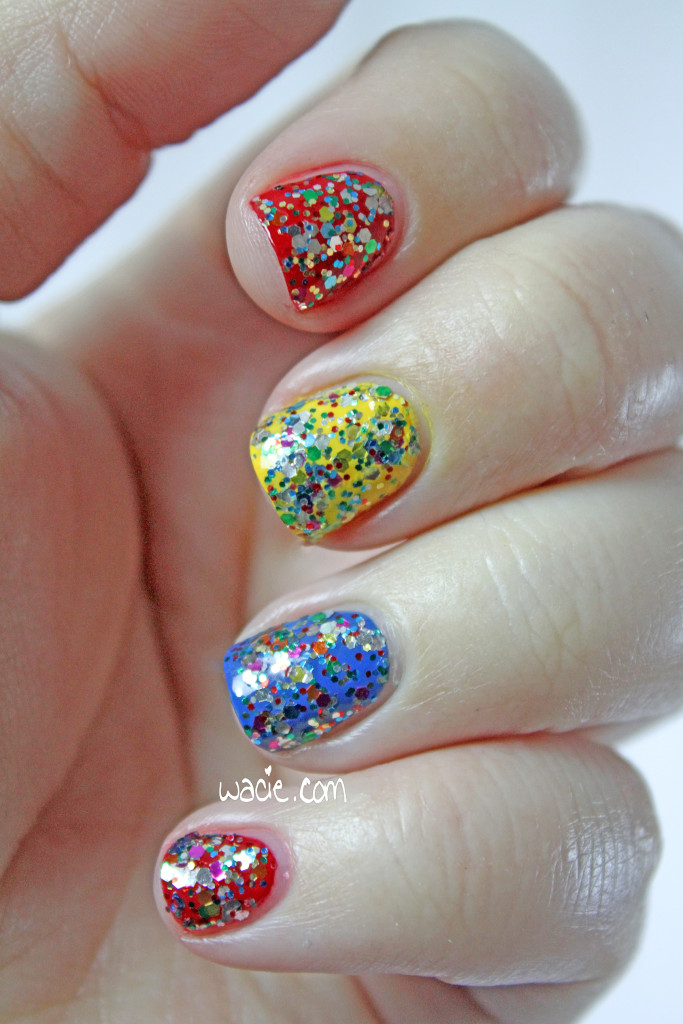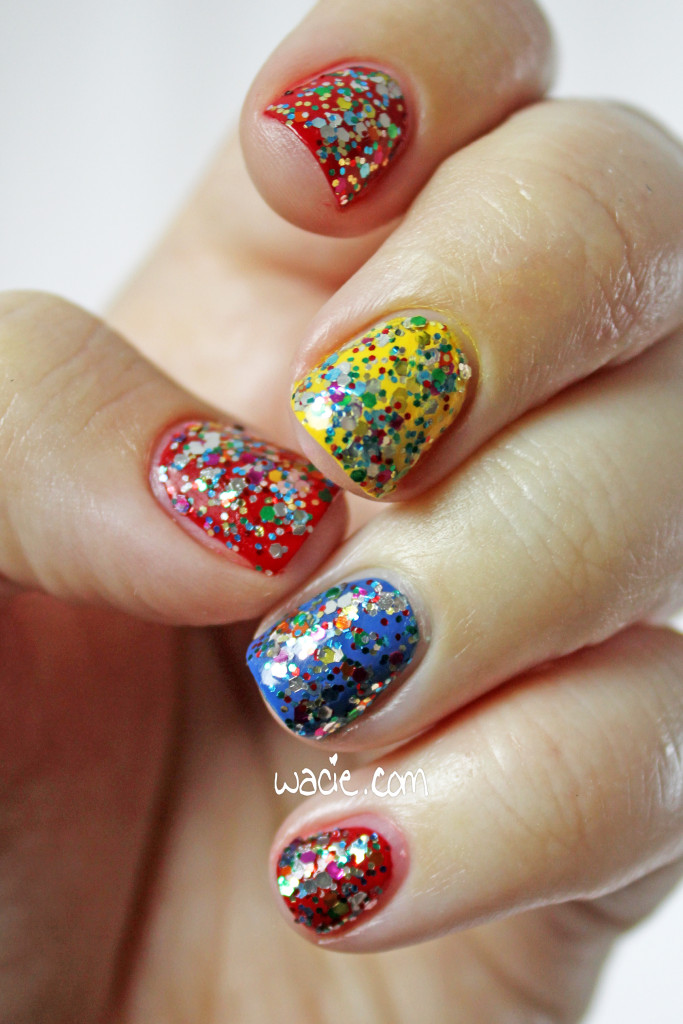 I got my mini bottle of Happy Birthday in a set with She-Bop. I don't think this set is around anymore, but you can buy full sized bottles at Sephora, Ulta, and (I think) Nordstrom. The good news is, as I mentioned, every brand has their version of this polish now, so you don't have to drop twenty dollars on this particular one.
Also, quick apology for my cuticles. Every undies polish I used for this mani stained the crap out of my cuticles, and I didn't notice just how bad it was until I was processing photos. I do apologize. I'm quite embarrassed by them.