Hello, reader! Today's post is a special Hobby Polish Bloggers linkup! Every month, the bloggers from the HPB Facebook group get together and do a themed mani; the mani can be as simple or elaborate as we want, so long as it adheres to the theme. The theme for May is neons and neutrals. For this look, I used Zoya's Chantal and American Apparel's Moon as the nude base, and American Apparel's Neon Pink, Neon Coral, Neon Yellow, Neon Green, and Essie's I'm Addicted as the colors. I actually did this post two weeks ago before I went on vacation, I'm excited to finally show it to you!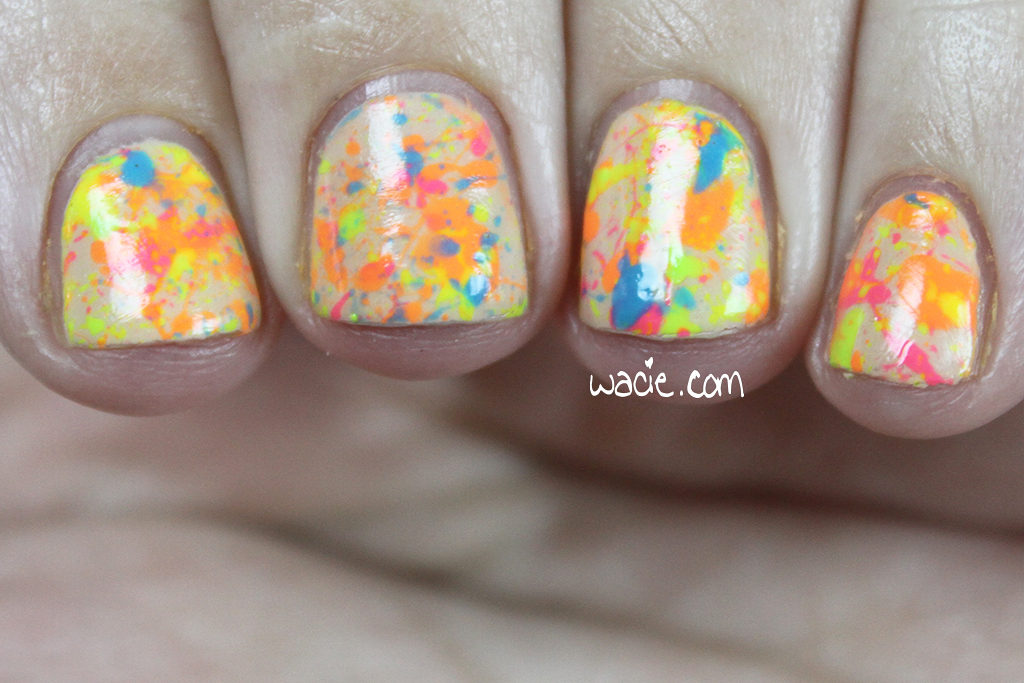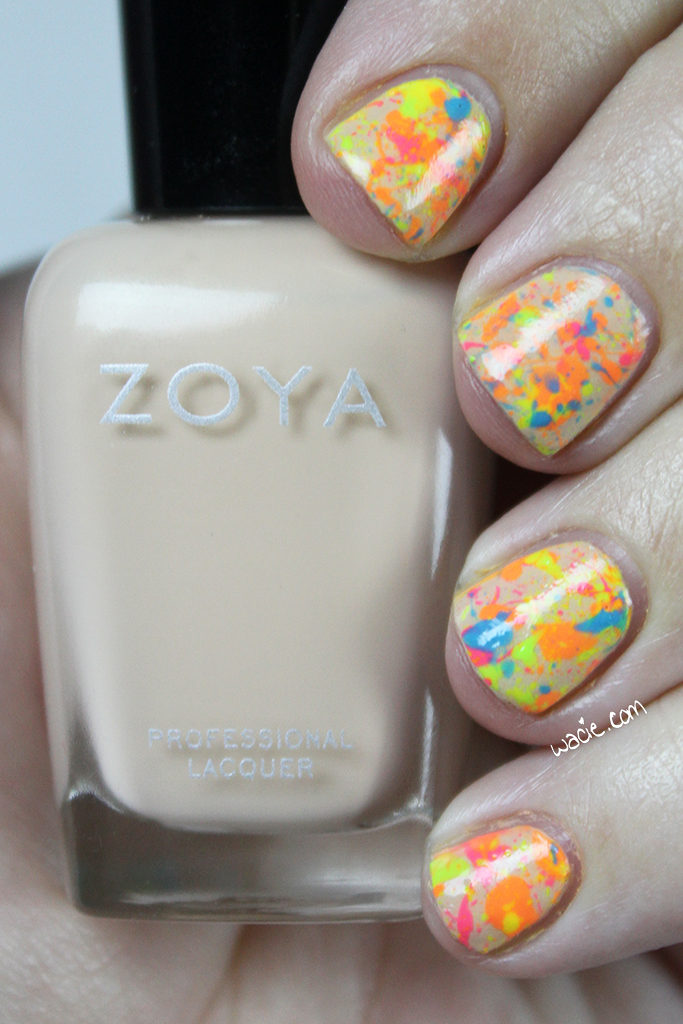 I really love this month's theme, and I had a lot of ideas on how to work with it. My first thought was a watermarble, but I did that for last month's theme, so I skipped it. I also considered the dry brush technique, but ultimately chose the splatter, because I saw an excellent one on Casual Contrast that totally made me want to try it, and also because I'd never done it before. I put my base colors down, got the straws out, and commenced to splattering. I had so much fun with this mani. It reminded me of when we were bored in middle school and we'd dismantle pens to blow the ink out all over stuff. I gotta say though, the cleanup was way worse than I expected. Totally not for the faint of heart.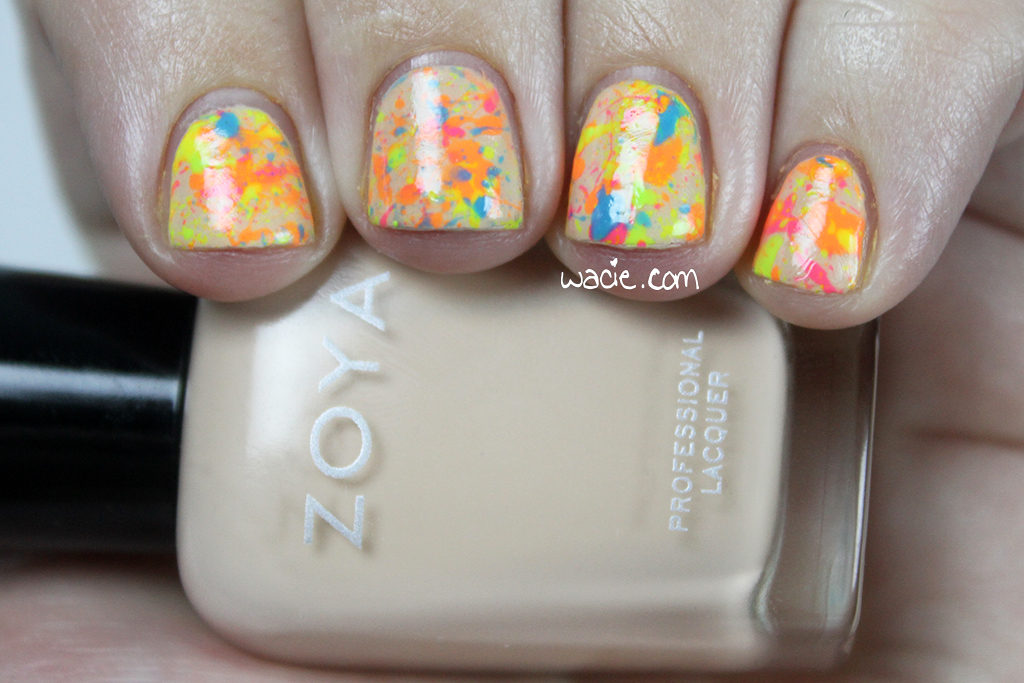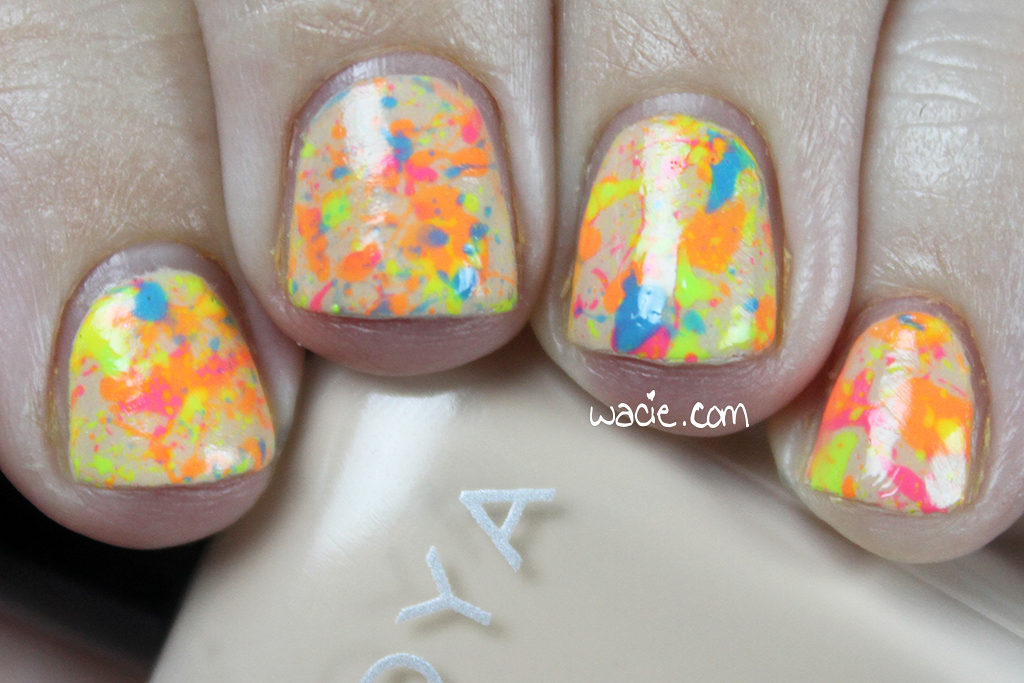 For these HPB manis, and really every challenge mani, I try to use untried polishes, but this is the first one where all the polishes have been used multiple times. When it comes to neons, the American Apparel neons are my go-tos; they're vivid without having to use a white base, and the product consistency makes them very easy to work with. However, there's no blue, so that's where the Essie comes in; I had it sitting out from a previous swatch, and it was just the right blue to work with my other neon shades. I love that the theme calls for nudes, because as cool as this would be with a white base, it means you can't use just any neons, you've got to use some that are worth a crap.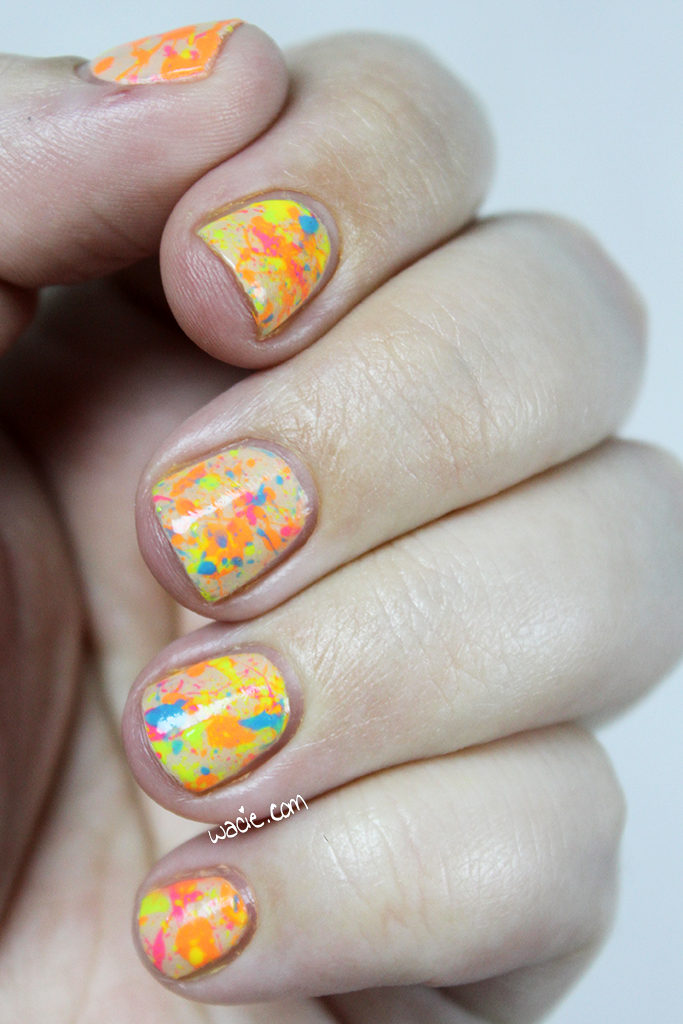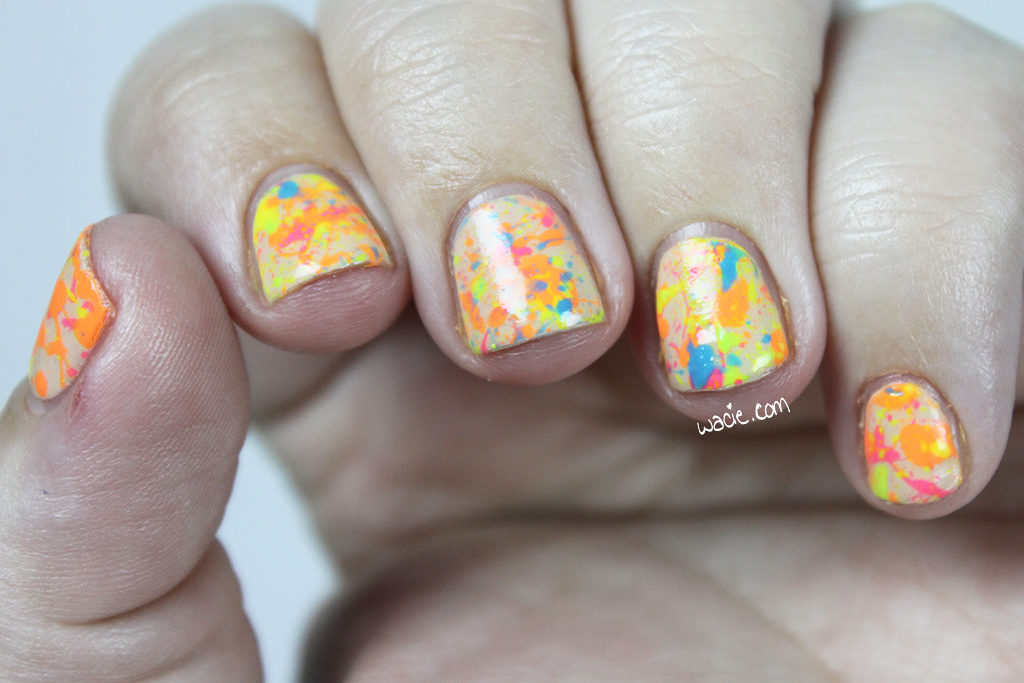 Remember I mentioned Moon used as a base? This is why: super secret glow-in-the-dark action! I put a coat over Chantal, just before adding the splatters. I wasn't totally satisfied with just nudes and neons, I needed one more element to make this look really special. Between the glow and the neons, this mani is like the '90s threw up on my nails. These photos were taken in compelete darkness.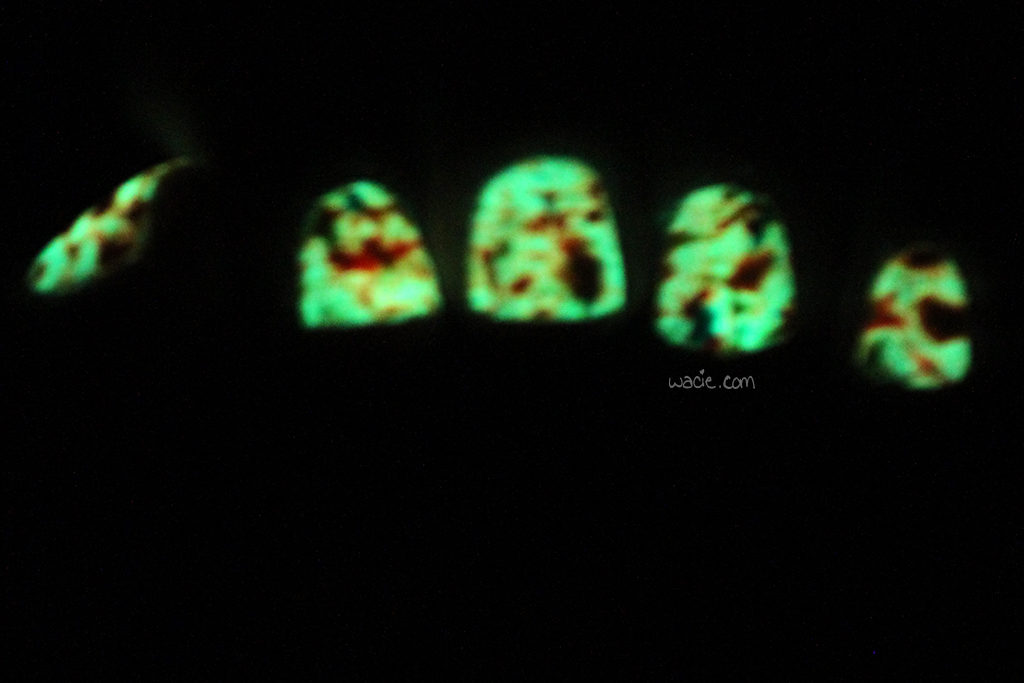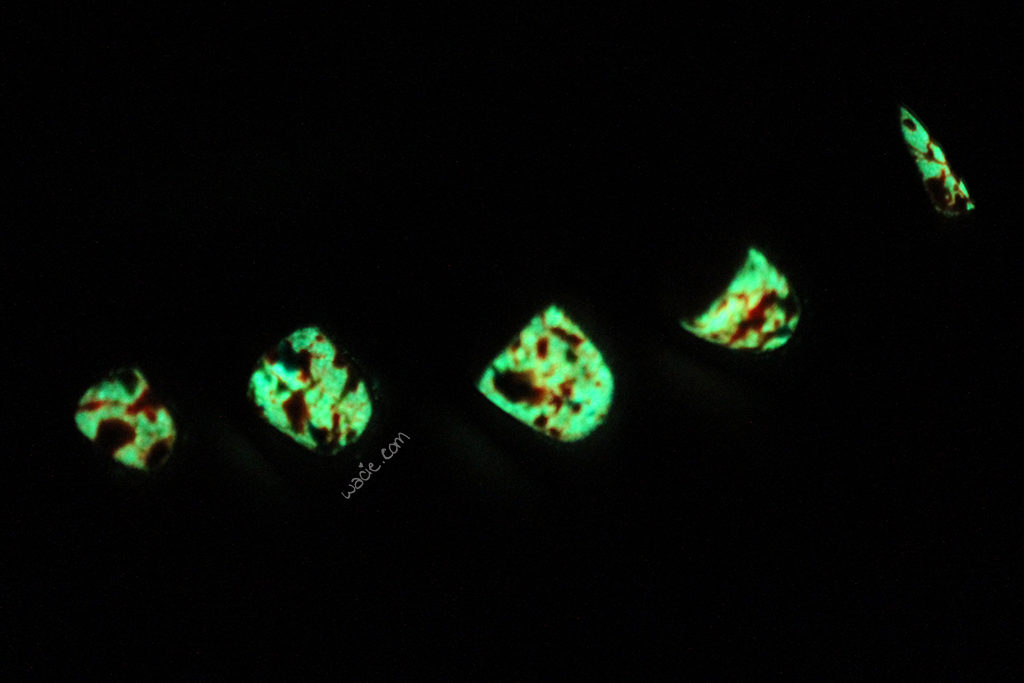 And these photos were taken in direct sunlight! Really harsh sunlight tends to wash neons out, so they're not as bright out here as they could be.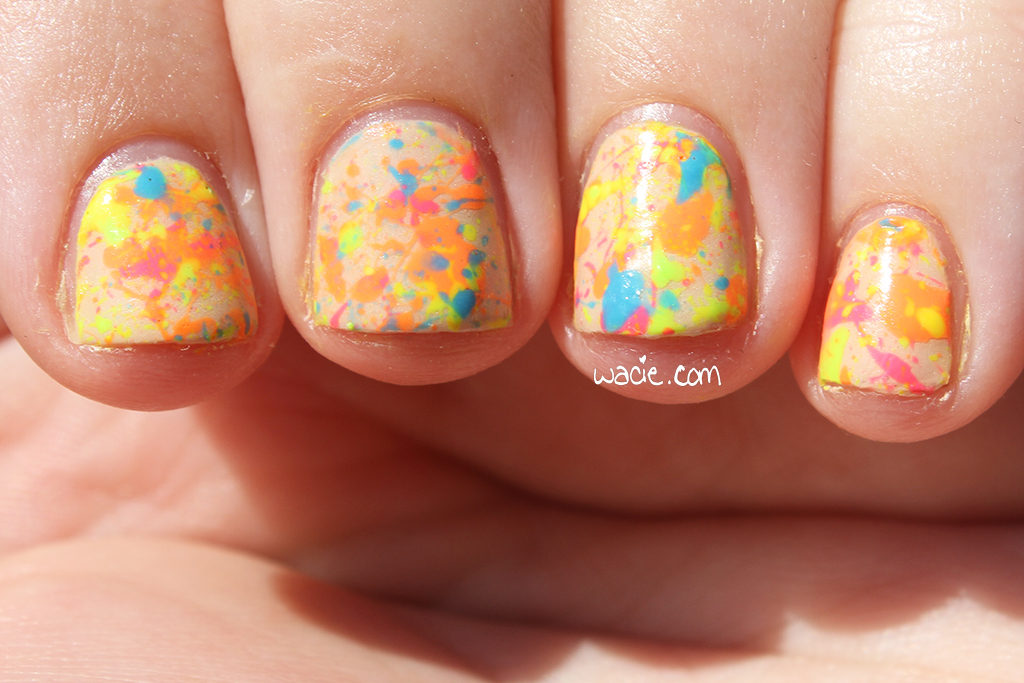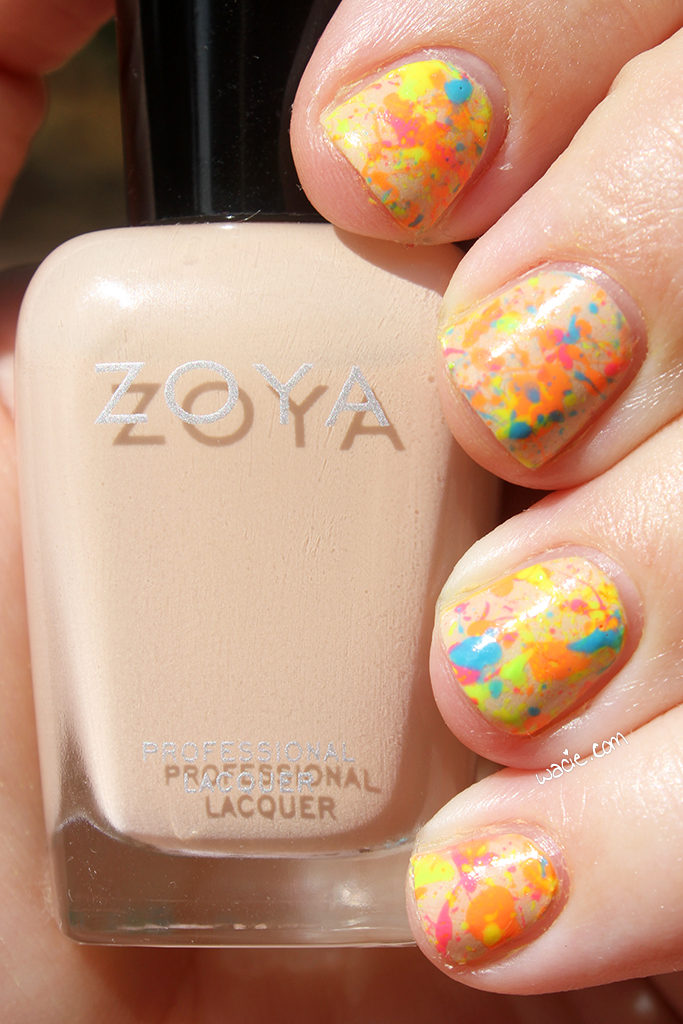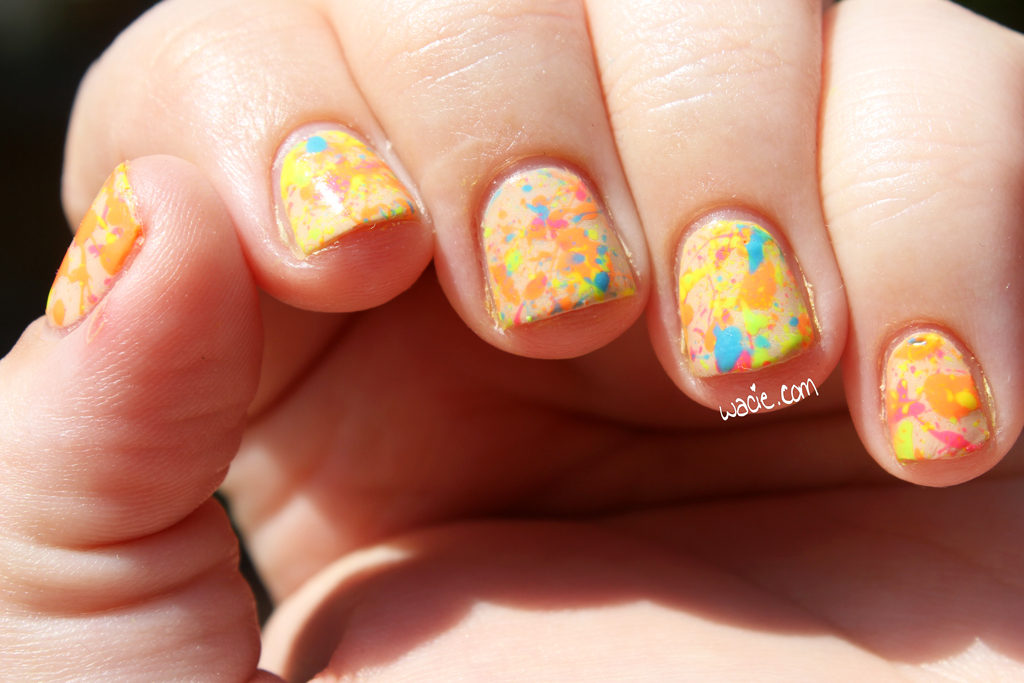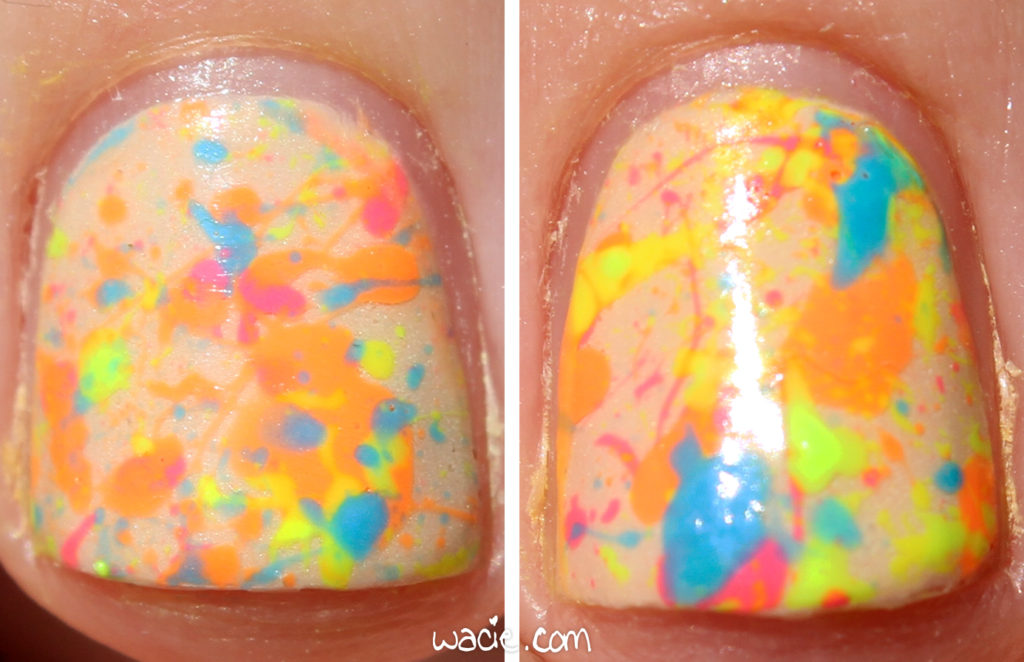 Chantal and other Zoya polishes are available from Ulta. Essie polishes are sold at Walgreens and other stores nationwide. American Apparel polishes have been discontinued.
I bought these polishes myself.
Loading InLinkz ...