Hi, reader! My look this week is a classic gradient with glitter over it. For the gradient, I used K*Sea Gale's Nails's Wisdom and KBShimmer's Excuse Me, I'm VIPurple; the glitter is Sinful Colors's I Miss You.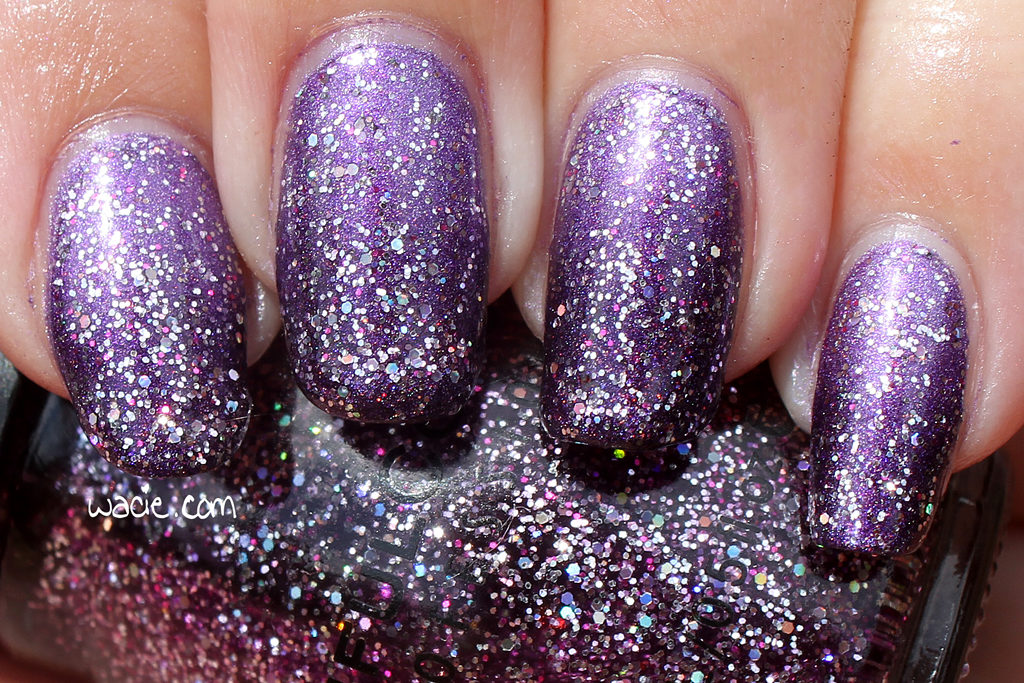 So this is a look I love to do when I know I'm using a glitter topper. The gradient adds a little bit of complexity to the base. There's nothing wrong with a solid base and glitter, because that's a great look, too. I like the gradient because it's a really subtle effect.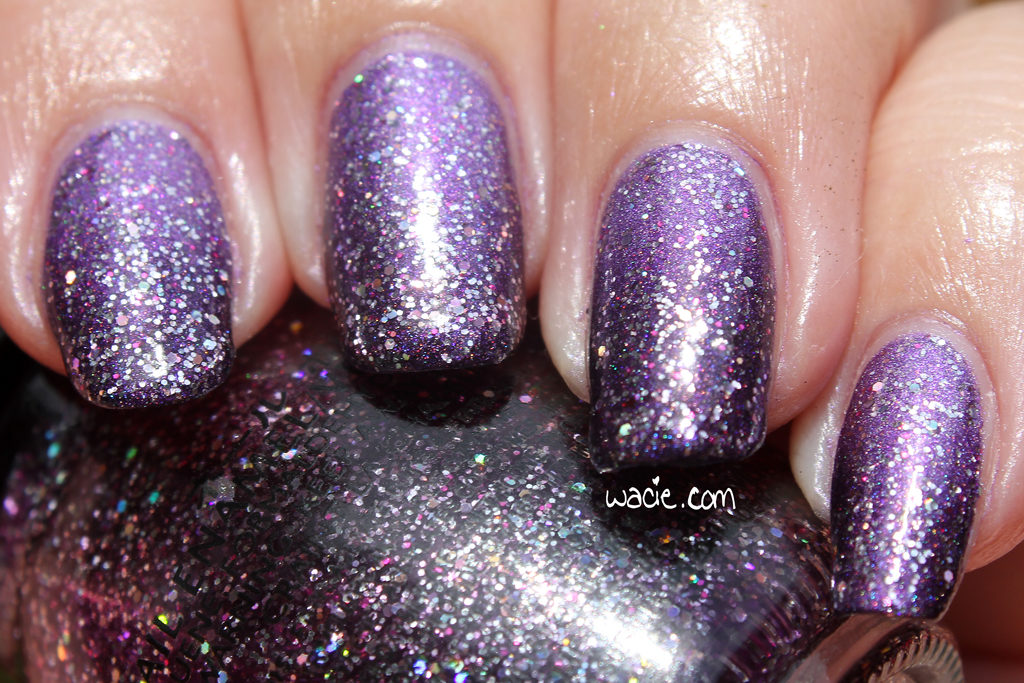 Widsom and Excuse Me, I'm VIPurple were both holos, and in the photos, you can't really even tell. The glitter completely obscures the holo effect. That was a little disappointing, but the glitter is able to stand out, and that's what's really important to me. It's a simple look, but there's still something going on.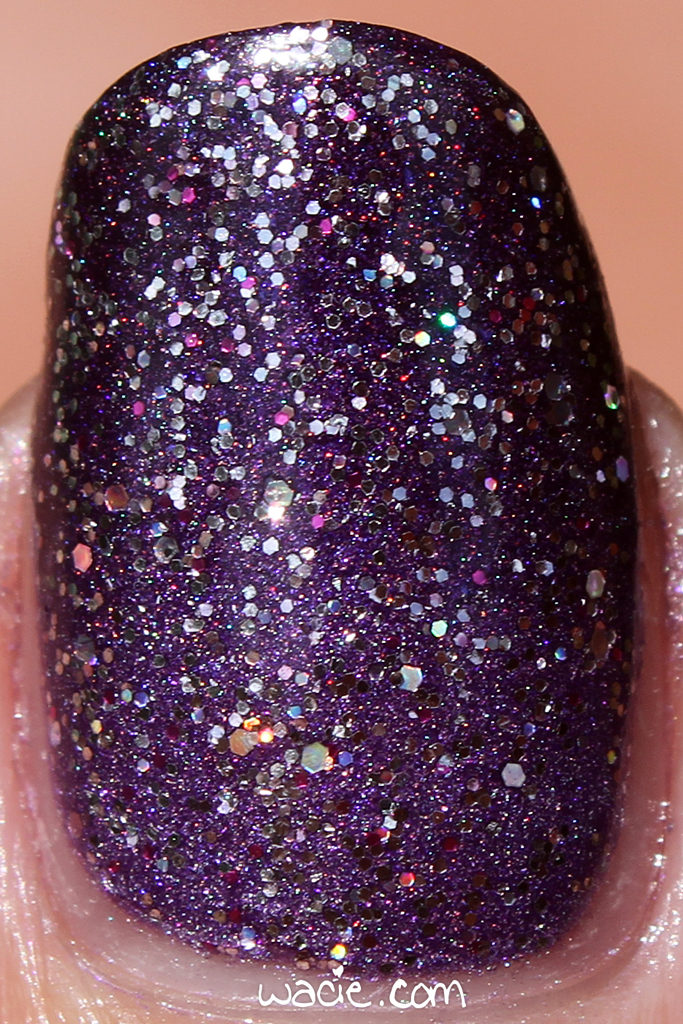 K*Sea Gale's Nails is now Northern Nail Polish; Wisdom is still available on their website. Excuse Me, I'm VIPurple was an Indie Shop Atlanta 2017 VIP exclusive; other KBShimmer polishes can be found on their website. I Miss You was discontinued by Sinful Colors; other Sinful Colors polishes are sold in stores.
I bought two of these polishes myself.
I won Wisdom in a giveaway.